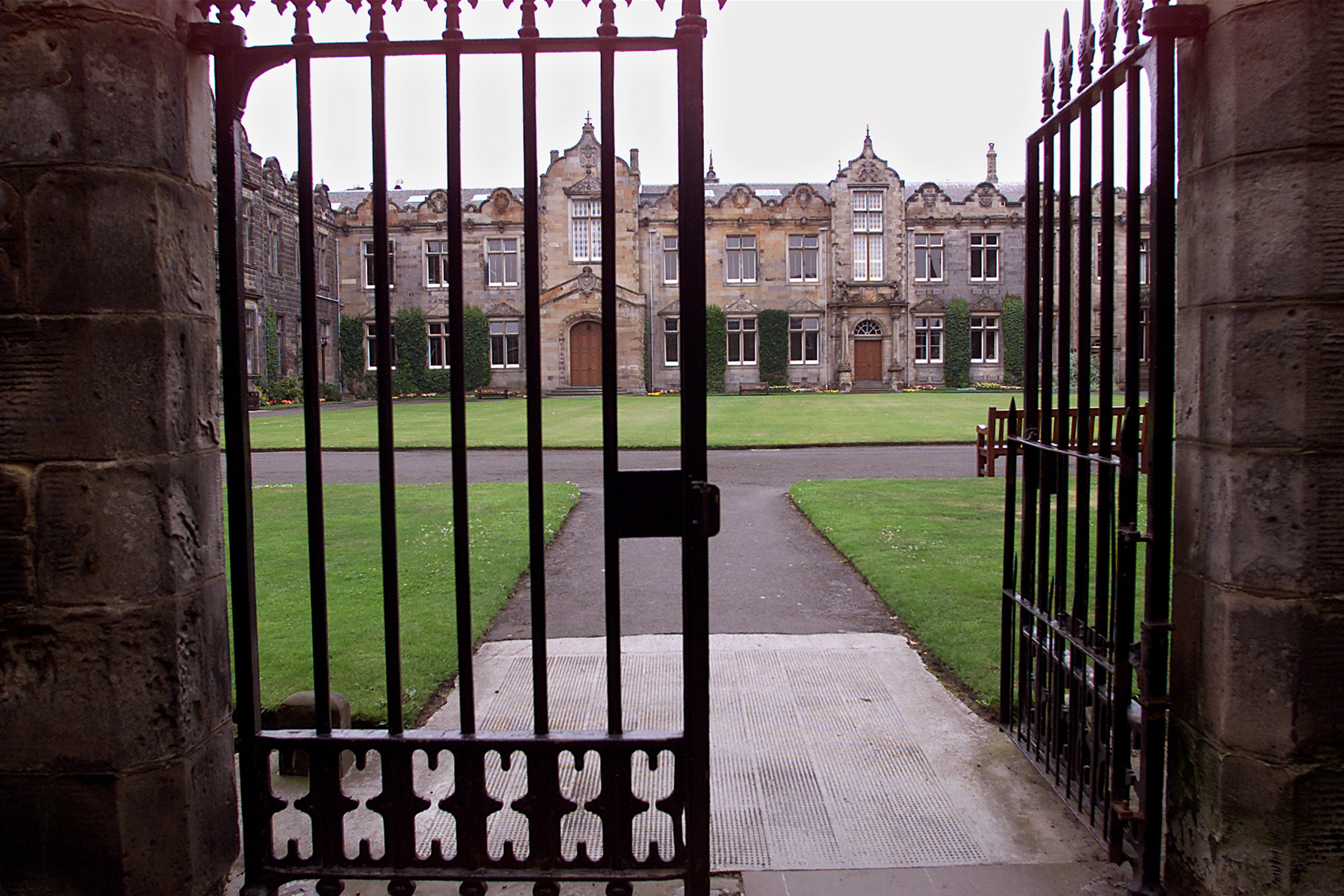 A former St Andrews University student is suing a man cleared of raping her for £100,000 in a landmark case.
In 2015, Stephen Coxen from Bury in Lancashire walked free from the High Court in Livingston after a jury delivered a not proven verdict.
Coxen had denied raping a woman at her flat after walking her home from the Lizard Lounge nightclub during freshers' week.
But the 23-year-old is now being sued by his accuser, a former student known as Miss M, who has been granted legal aid to pursue a civil case, which will be heard at Edinburgh Sheriff Court in March.
St Andrews University said its principal Sally Mapstone had met Miss M to discuss the case.
A spokesman for the university said: "We have offered Miss M practical and pastoral support while she pursues a difficult case which has a major bearing on her general wellbeing and her future."
Rape Crisis Scotland described the case as "significant".
It is only the second time civil action has been taken against an alleged rapist in Scotland and the first after a case has been heard in court.
Last year, a judge ruled that ex-Scotland striker David Goodwillie and former Dundee United footballer David Robertson had raped a woman and ordered them to pay her £100,000 in damages after she took civil action.
The footballers had avoided a criminal trial because the Crown never brought charges against them. They later launched an unsuccessful appeal against the ruling.
The high profile case saw their victim Denise Clair waive her right to anonymity to speak out about how she had been let down by the criminal justice system.
Sandy Brindlay, chief executive of Rape Crisis Scotland, said: "This is the second civil case in living memory but the first one which has actually gone to court.
"It's a really significant case.
"I think it remains the case, and I know the people we speak to say this, that rape victims feel let down by the criminal justice system.
"People are turning to the civil system because they have been let down by the criminal system. I don't think it would be anybody's first choice.
"At least it's another option because in my experience coming to terms with not getting justice can be one of the most difficult things after being raped.
"It's another option but it's not an easy option."