In the second part of our special series looking at the impact of child poverty in Courier Country, Michael Alexander investigates the scale of the problem in Fife and visits Glenrothes where high child poverty levels are in stark contrast to the utopian vision of the 'new town' created 70 years ago.
It was King James VI who famously called the ancient Pictish Kingdom of Fife "a beggar's mantle fringed with gold" – and in modern times, it is regarded by statisticians as being a microcosm of Scotland with its blend of rural, urban and former industrial lands.
But the latest End Child Poverty Coalition figures show very starkly just how divided Fife is with 15% of children in Cupar living in poverty compared to almost 40% just 17 miles down the road in Kirkcaldy East.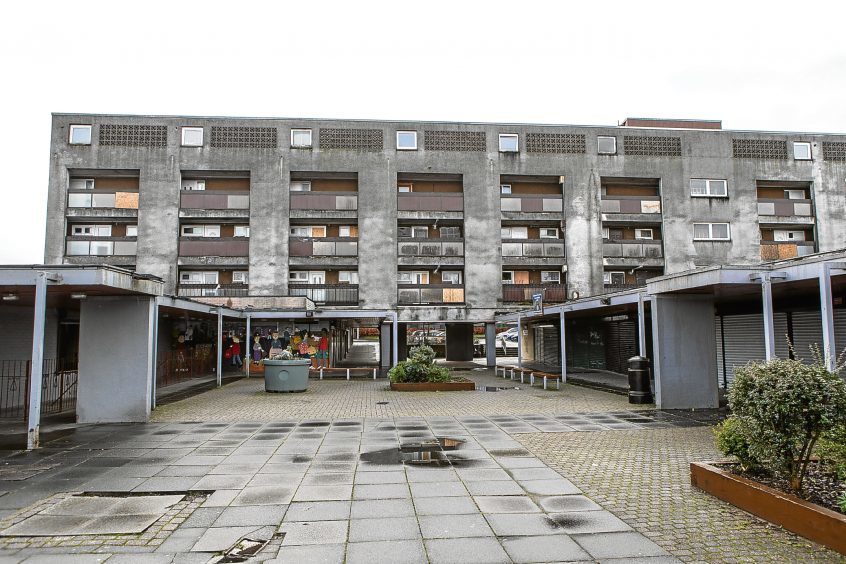 Across the Kingdom, 17,667 children (24.47%) are growing up in poverty – defined as being in a family living on less than 60% of median household income, or below £248 per week.
That figure rises to 36.62% in the former mining communities of Buckhaven, Methil and Wemyss and 38.68% in Kirkcaldy East.
As Glenrothes prepares to mark its 70th anniversary later this year, the fact that 30.87% of its children are in poverty is a long way from the utopian 'new town' built on coal that was envisaged by its founders in 1948.
Yet amid limited well paid employment opportunities, recent redundancies and reports of widespread social security welfare sanctions, many residents, including the 'working poor' are not surprised.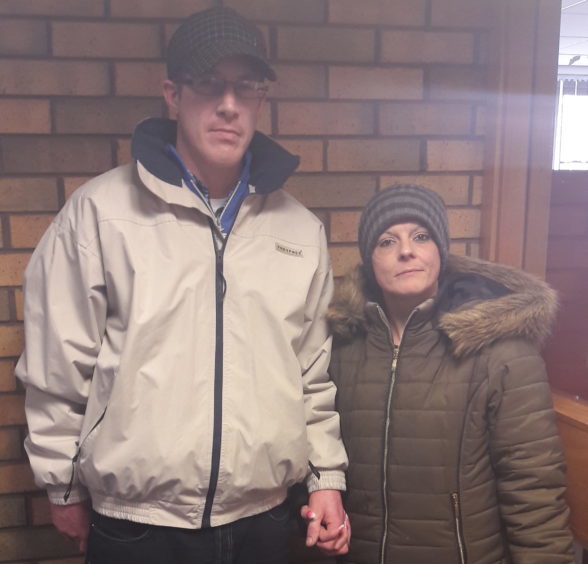 Kirkcaldy mum Lisa Donaldson, 34, and Stephen Ramsay, 34, from Glenrothes, are collecting emergency food parcels from Glenrothes Foodbank when The Courier visits – and the couple have also acquired a pair of "lifesaving" winter jackets from the centre's clothing bank.
Stephen, who last used the foodbank a year ago, said: "I've got a really good warm jacket today. This place is a lifesaver. But it's still embarrassing to be here collecting food just to survive."
Lisa added: "We're just getting a few bags of essentials. It's really difficult to ask for help but we don't have much choice. We just don't have the money."
Aberdeen-born Sandra Cathro, 75, now of Leslie, has been volunteering with the foodbank since it opened in 2013 and now runs the clothing bank, which includes stacks of donated children's items ranging from baby grows to teenage pyjamas.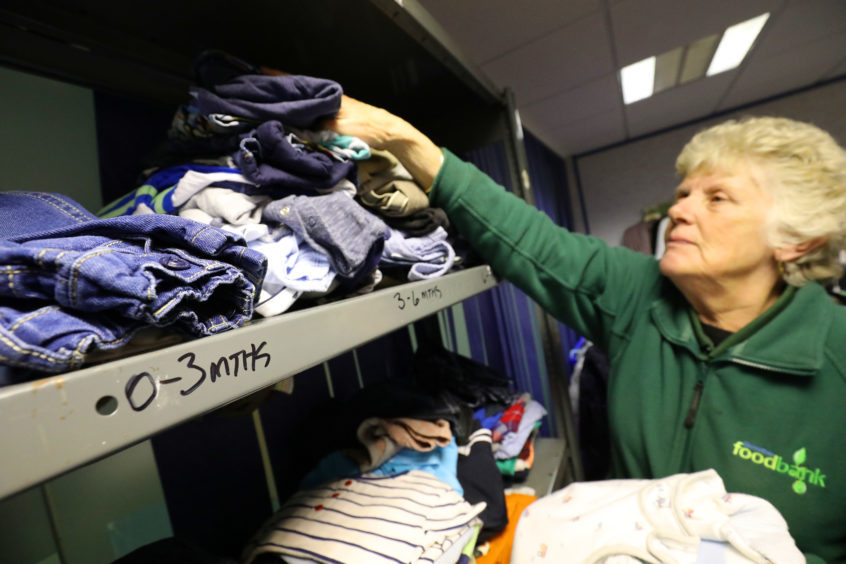 She said: "There's quite a big demand for children's clothing and at this time of year it's mainly winter clothes people want. We get folk in with kids who just can't afford to clothe them.
"Universal Credit has hit particularly hard. We have people coming in without money for six weeks. What are people supposed to do? I think it's terrible. This country is going downhill definitely. And don't get me started on Brexi!"".
Dunfermline-born co-ordinator Jilly Guild, 37, who previously worked as a mental health nurse in women's prisons, has run the foodbank since July 2015.
She said it's debatable whether the foodbank, sited in the former Scottish Enterprise Fife offices at Saltire House, is central enough.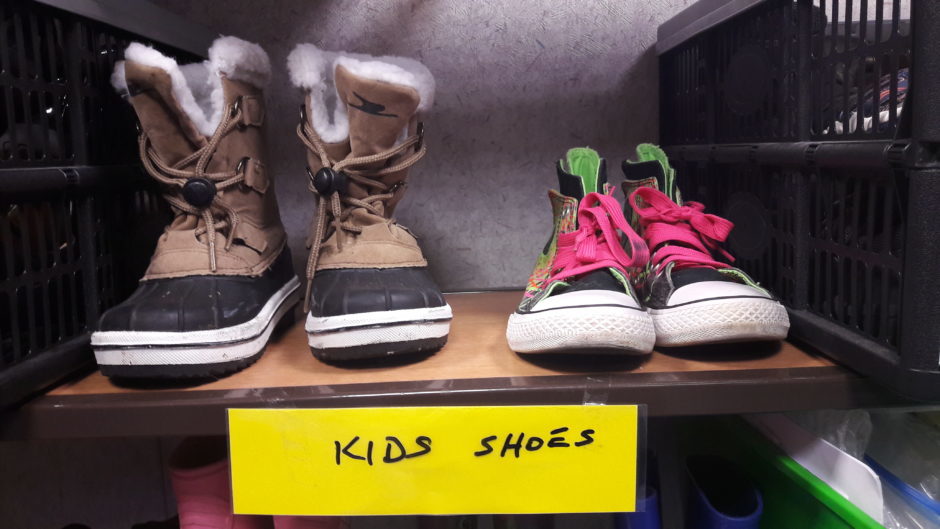 Some people, she thinks, would be put off coming in if it was in a more public area.
But she said there's no doubt demand is high – and in Glenrothes itself there are clear child poverty hot spots.
"Since we started in 2013 we have given 12,756 food parcels and 4,273 of them were to children.
"Break down the figures further and the reasons for children requiring food parcels since 2013 are reaction to benefit changes – 741 children affected; benefit delays – 1,193; low income – 1,191; child holiday meals – 29; debt – 201; Unemployment – 138; Homelessness – 50; Domestic violence – 57.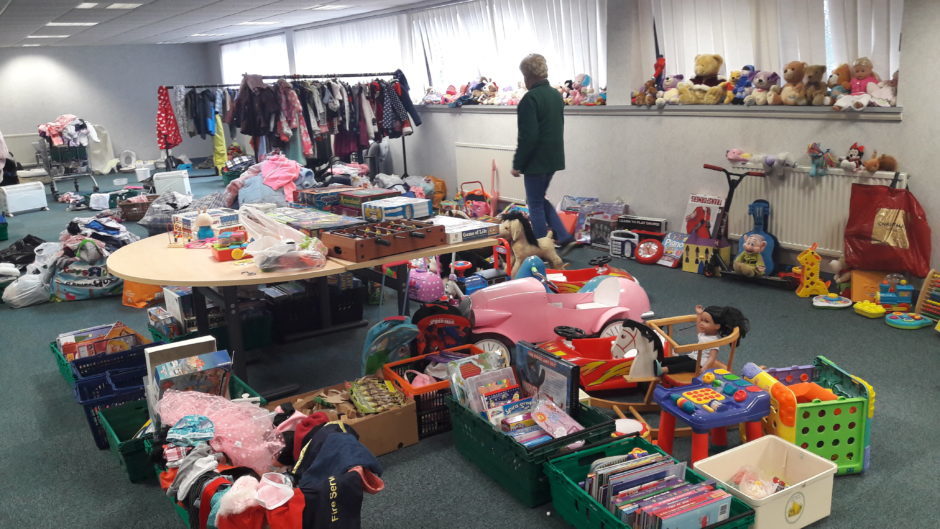 "It underlines how dependent kids are on their parents or carers to have their basic needs provided.
"But poverty is not just about food. It's about mental health, about education, about aspiration."
Referring and signposting to other agencies is important.
Advice is also offered on budgeting, healthy eating and form filling as many people simply lack these skills and need encouragement to seek help, says Jilly.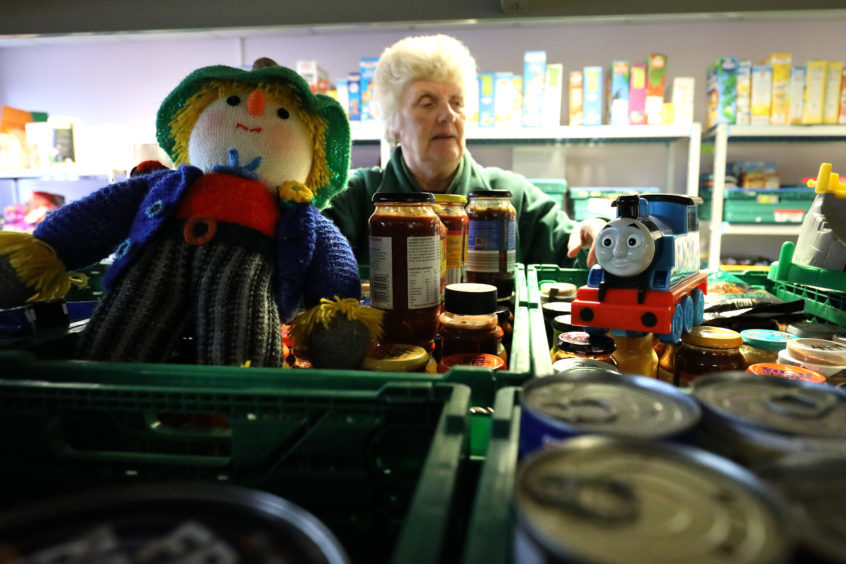 But she is quick to end any lingering misconceptions from the public that foodbanks "help druggies".
She added: ""We rarely see people under the influence of anything.
"We've got people who come here in their 80s and people who have been chucked out of home at 15.
"It's those kind of stories that when people hear them they are really shocked and interested to find out more about what we do.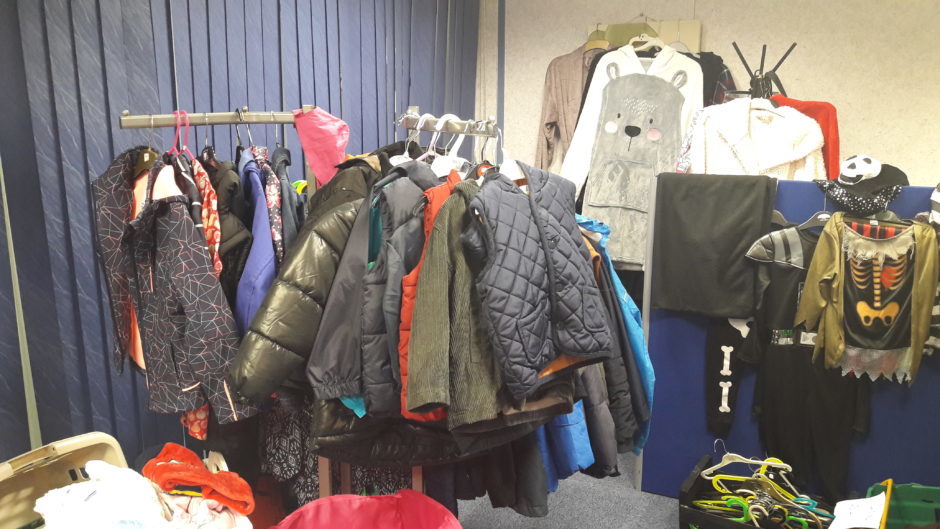 "It could be any one of us who finds themselves here.
"It's very easy to get caught up in figures but behind the stats are individual stories -people I will have heard of and probably met involving the children. It's awful what goes on and many of the stories are really upsetting and sad."
Glenrothes single parent Kerrie Friel spoke of the difficulties of being forced to give up work and relying on "frozen" social security benefits.
Kerrie said: "I am a lone parent to four children – three daughters and one son – and my son is on the autistic spectrum.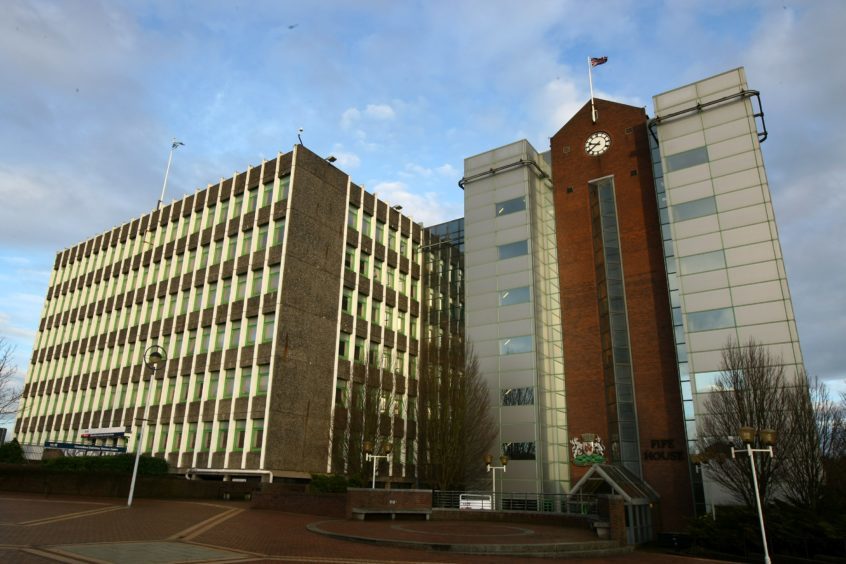 "Before we knew he had this condition, and the impact it would have on all our lives, I had worked for over 20 years, but soon found that working and raising four children alone – including one with additional needs – was extremely difficult.
"There are times when I genuinely feel trapped. All lone parents and all carers face extra stress and at times it can be overwhelming.
"There are times I've really struggled to pay my mortgage, and I worry I might lose my house. No one wants to live in poverty.
"One day you can be in a situation where everything is ok and then due to a number of different circumstances it could all change. You just never know when it could happen to you."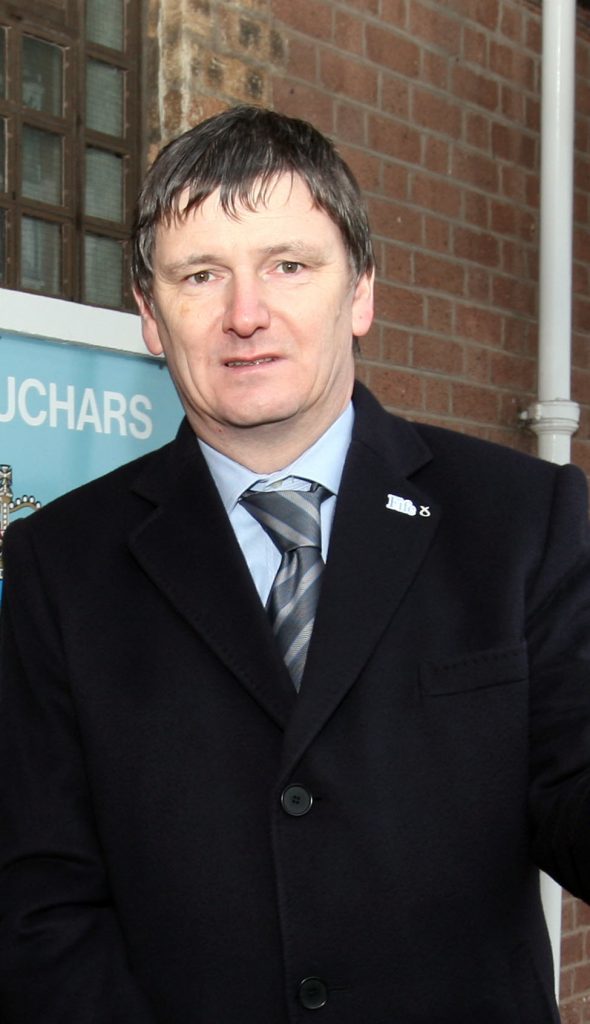 Kerrie's local MP Peter Grant described the UK Government's continued freeze on benefits – particularly child benefit – a "disgrace".
A study published last year by The Resolution Foundation calculated that working families with two children lose £315 a year as a result of the freeze.
Mr Grant said: "With the cost of living soaring even further in the wake of Brexit, the freeze on benefits – including child benefit – is pushing families into a desperate crisis.
"It's a disgrace that so many children living on this island are growing up in poverty. When children are in poverty they are more likely to be absent from school due to illness, to have a long standing illness, and are nearly three times more likely to suffer mental health problems."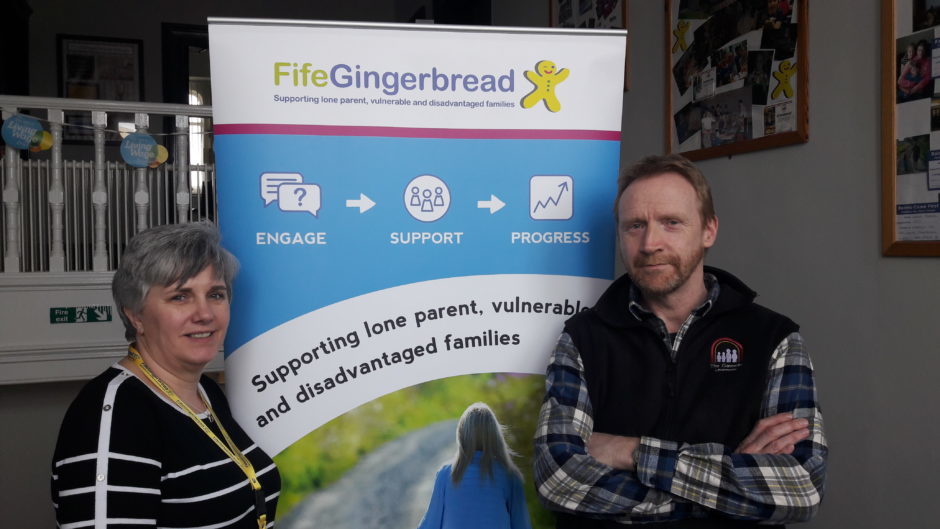 ​As a charity dedicated to supporting lone parent, vulnerable and disadvantaged families in Fife, Fife Gingerbread is no stranger to speaking with people who are at crisis point – and those crises are often rooted in poverty.
One project is The Gateway – an early intervention partnership project originally funded by Big Lottery and now funded by Fife Council, providing family mentoring and family learning opportunities to families in Levenmouth with children between P5 and S2 .
Wilson Macduff, 52, family learning coordinator, said: "From a learning point of view, the greatest challenge for families that are struggling and faced with poverty is access to opportunities, and that's often compounded by their sense of isolation and their inability to reach out  to the wider community and basically pay for things for their children to participate in learning or socialise activities.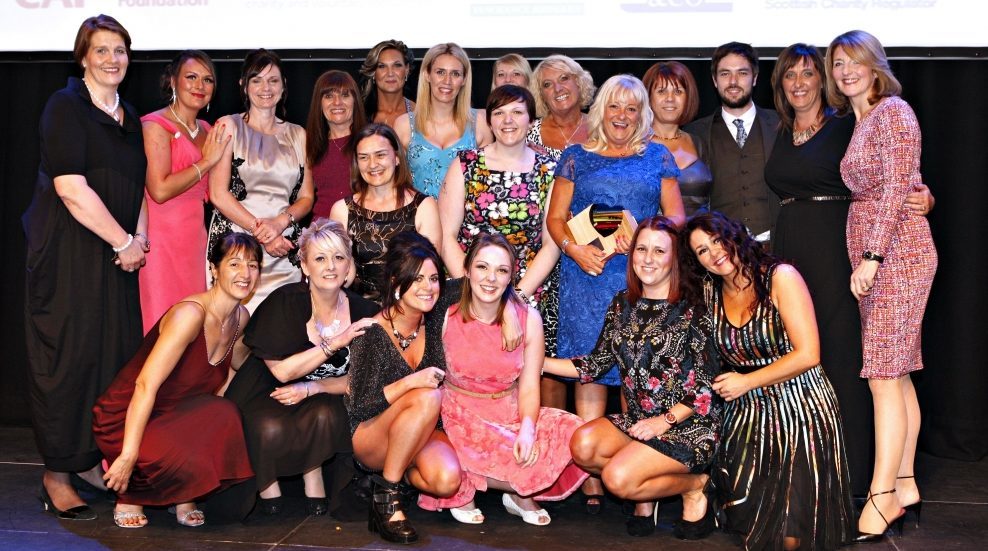 "So a lot of what I do in family learning is making opportunities for families to come together as accessible as possible, so there's never any costs in what we do.
"There's always access to food, and as far as possible there's access to child care as much as we can make that available, and transport as well.
"Going into that whole process of engaging families has to be built around those assumptions that families we work with don't really have a fund they can rely on to access those opportunities.
"All it does is compound their isolation and the challenges that they face finding time in a supportive environment.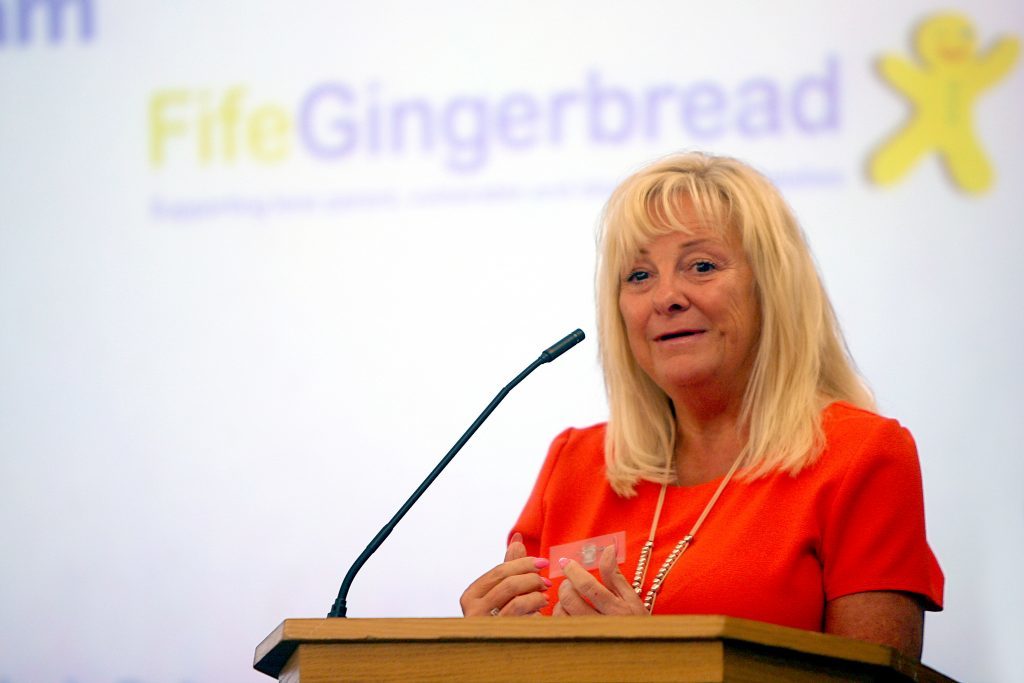 "So family learning is pretty much predicated on those ideas that when we can establish that access is available to families, their opportunities to learn and have time together is increased.
"It doesn't really tackle poverty per se. But it does acknowledge they are suffering in that way and we need to still be quite mindful of it."
Janice Smith, family mentor, said some of the clubs they organise are specifically food oriented.
For example, in the school holidays, there's a once a week lunchtime club which again is an opportunity for families to come, have activities that are free and there's a lunch made for them.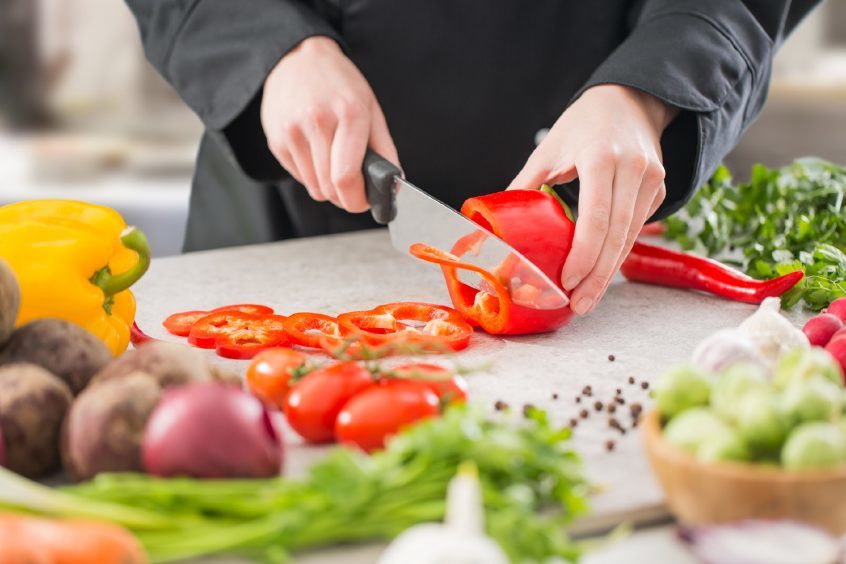 She said: "We have corporate support with that – Kettle Produce give us veg packs that families can take home. The Old Manor Hotel makes us big pots of soup and Sainsbury's give us the bread.
"We'll also do things like cooking on a budget and looking at food nutrition and the skills of making a pot of soup or making your budget stretch. We also do a bit of food hygiene for parents – a wee boost that can lead to employability and way out of poverty.
"Fuel poverty is also an issue. We'll refer to Cosy Kingdom and Greener Kirkcaldy if people are talking about fuel bills."
Kirkcaldy High School rector Derek Allan is also very aware of the "huge" problem of child poverty and described it as the "number one barrier" to raising attainment in schools.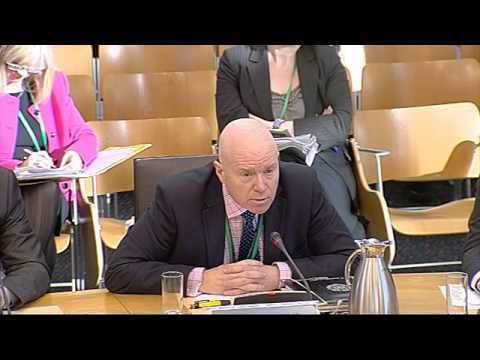 He told The Courier that material and aspirational poverty was linked to a range of problems in the classroom including disruptive behaviour, mental health problems and low aspiration where "getting through the day" was children's main priority rather than being able to thrive.
However, he praised the Scottish Government's pupil equity fund which gives head teachers extra funding and aims to close the poverty-related attainment gap by ensuring every child has the same opportunity to succeed.
And he also praised St Andrews University for its efforts to work with pupils in Fife from low-attaining backgrounds through First Chances.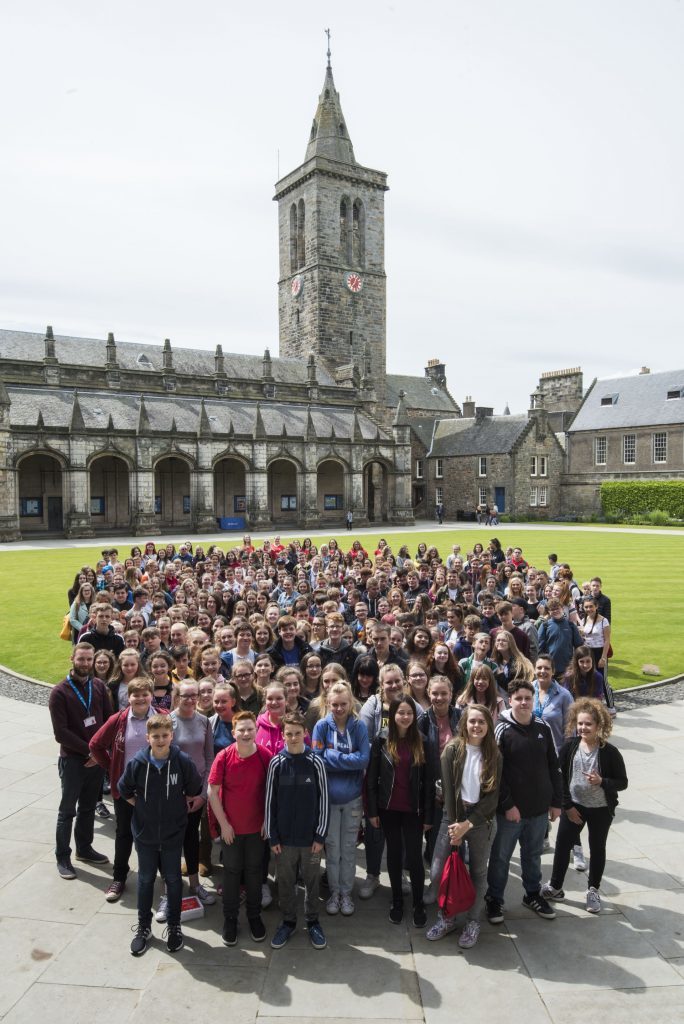 Mr Allan, who discussed the issues at a child poverty conference in Edinburgh last Thursday, said: "Tackling the poverty related attainment gap and learning has long been a theme for many Fife schools with most taking some measures to mitigate the impact of disadvantage.
"For example at Kirkcaldy High, through sponsorship, we've homemade soup available for free for all young people at lunchtime regardless of their free meal entitlement.
"However the availability of direct funding from the Scottish Government has moved things to a different level.
"At Kirkcaldy High we identified the most obvious gaps in the attendance, exclusion rates and attainment – especially in literacy and numeracy, health outcomes especially teenage mental health, and destinations on leaving school.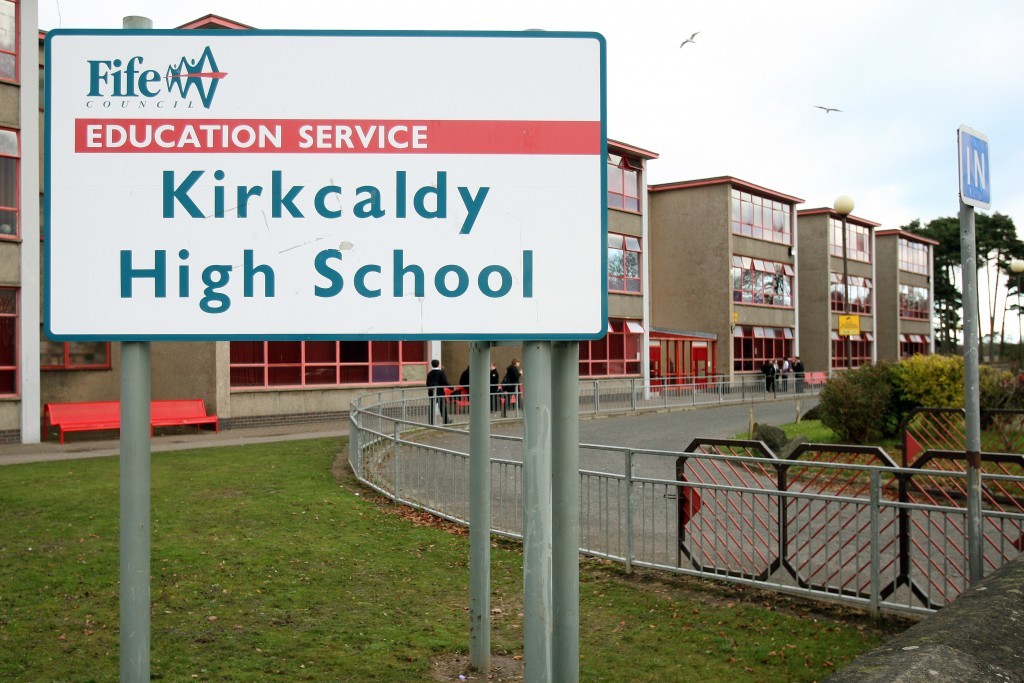 "We have begun to address these issues through the pupil equality fund.
"For example we appointed a family link worker, a mental health counsellor and are working with target groups to boost reading and mathematical ability.
"The fund is aimed primarily at young people identified through the Scottish Multiple Areas of Deprivation.
"I think we all recognise that material poverty is a scourge in society but it also creates a poverty of ambition which can be just as harmful – it can blight whole communities over several generations.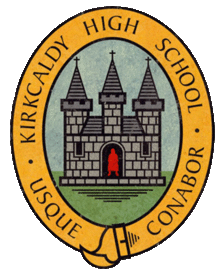 "So as well as the pupil equity interventions, KHS is one of the Fife schools that works with St Andrews University on the First Chances scheme.
"This is a mentoring programme aimed at young people affected by deprivation and with no family tradition of higher education.
"Each session sees a group of 20 or so take part in a residential experience at the university and are supported to deliver a short talk on an extended project they research and write up.
"There's a graduation at the end of the programme and we find it's an excellent way of helping young people who would not normally consider university."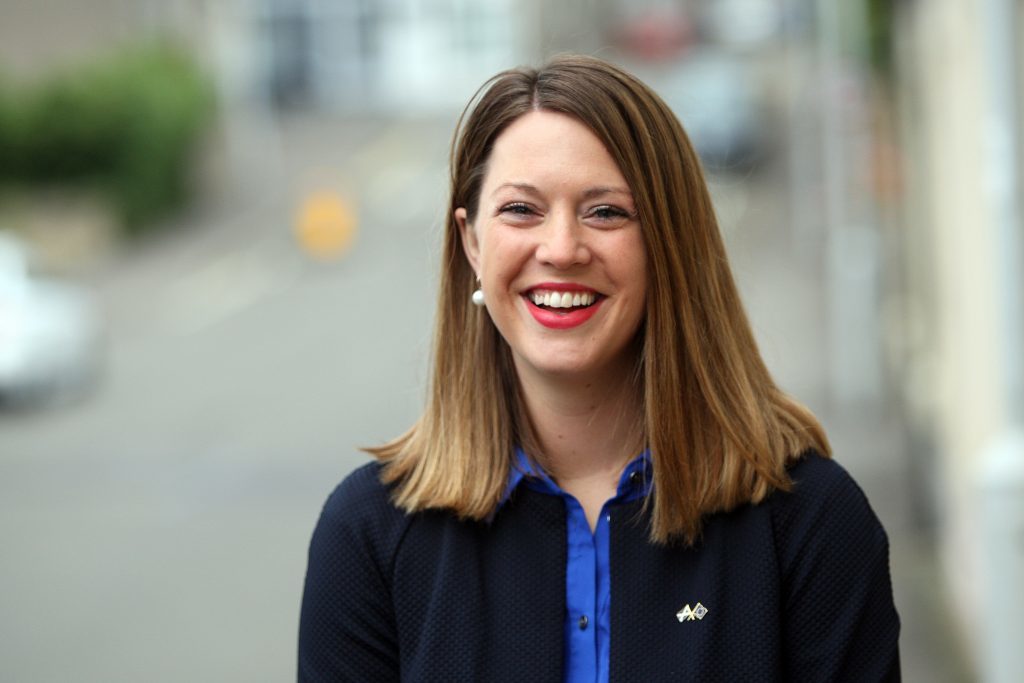 As a former principal teacher of modern studies at a Fife high school, Glenrothes and Mid Fife SNP MSP Jenny Gilruth  also understands the link between child poverty and lower educational attainment.
She too is pleased with Scottish Government action but admits there's a lot of work yet to be done – none more so than in Glenrothes.
She said: "Going back to when Glenrothes was built there was clearly this great sense of hope that this new town would promise new jobs, new housing, new communities for people to live in.
"So it's extremely concerning that today we have the Glenrothes and Thornton figures which show 30.8% children living in poverty which is the fifth highest across Fife.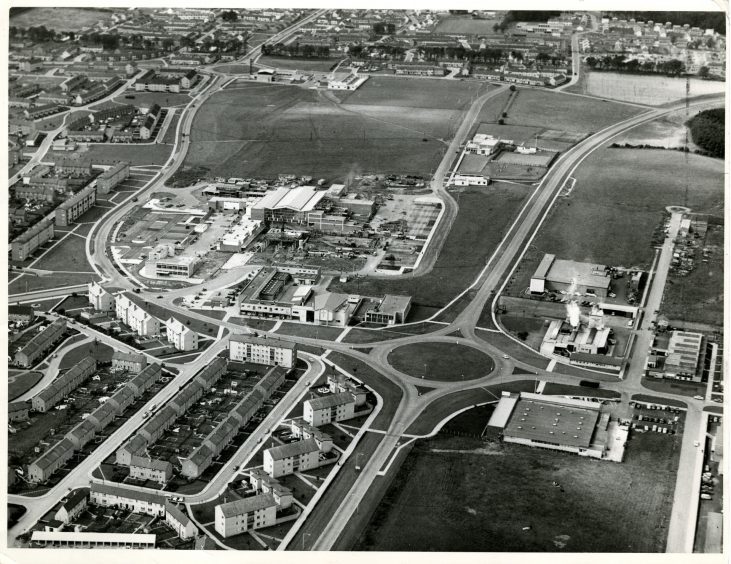 "It's devastating to hear these statistics as the local MSP, but more than that, with the town's 70th birthday coming up – what hope have these children got growing up in Glenrothes? What hope have they got for the future?"
Ms Gilruth noted that in recent years there had been "huge numbers" of job losses including the closure of Tullis Russell in 2015, and the loss of 40 jobs at a bathrooms manufacturer a few weeks ago.
She added: "A number of companies have gone bust just since I became an MSP.
"That's got to have an impact on the local area in terms of how people are feeling – in terms of their aspirations more than anything else.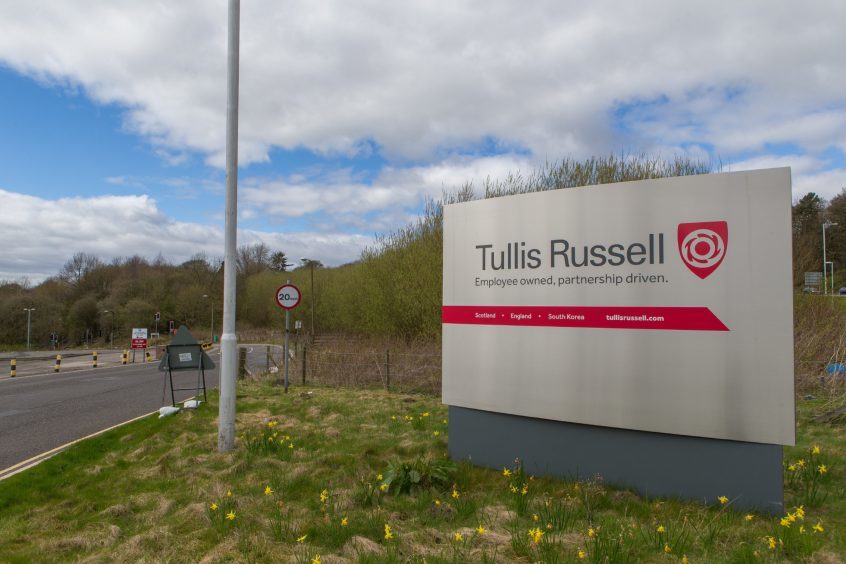 "So I think it's vitally important that while the 70th anniversary of Glenrothes is used as an opportunity, we can't not confront the reality of what these statistics are telling us.
"With jobs more generally, we need sustainable jobs for the future.
"We need to attract investment into Glenrothes but it's quite difficult because at the moment the area's being associated with high levels of unemployment, so there is a bit of a disconnect there.
"As a teacher, you know when your kids at a base level are not getting a meal at night when they are coming to school hungry.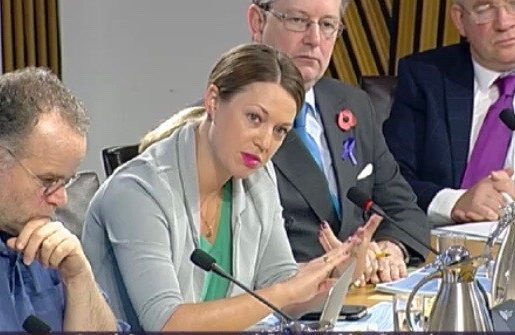 "When you are talking about a poverty of aspiration, you are talking about parents who don't necessarily recognise the importance of school because the mum and dad or whoever they grew up with didn't stick in at school themselves.
"In the past there's been a bit of fear between these parents and the schools. Kids can also be held back by mental health issues.
"I'm not saying schools are the answer to everything – and because of the constitutional arrangements one of Scotland's hands is tied behind her back – but the Scottish Government supporting the attainment fund – giving money direct to head teachers to empower them to make decisions – is a positive way forward.
"I guess if you go back to the Conservative benefit reforms who look to sanction people and to some extent strip away peoples' dignity, that also has an impact on peoples' mental health.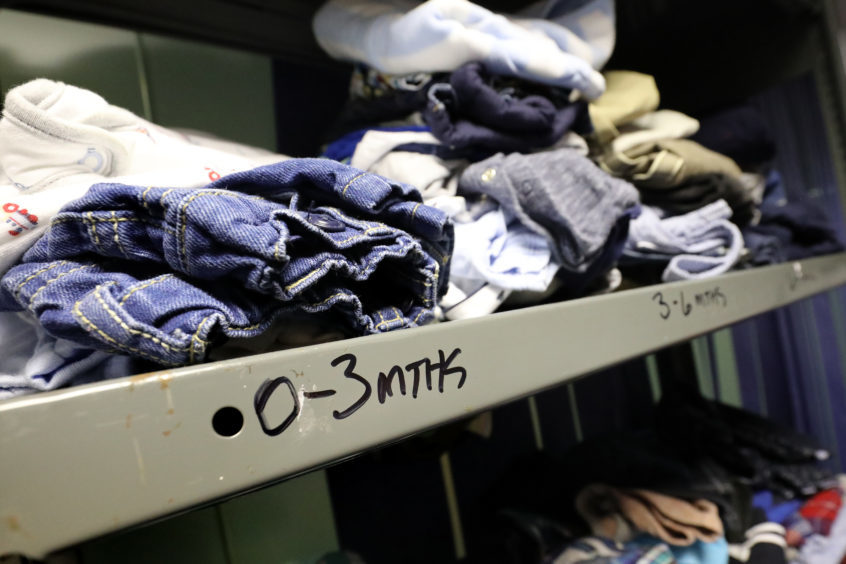 "They are much more likely to engage with the system if they trust the government. "Exactly the same is true in schools – we need parents and carers to come forward and engage with head teachers."
*In Thursday's Courier, in the third and final part of our spotlight on child poverty in Tayside and Fife, Michael Alexander looks at the often 'hidden' problem of rural child poverty and finds out how volunteers are working to help others in Arbroath, the East Neuk and Perthshire.