As weekly music title the NME ceases publication in print after 66 years and joins a growing list of once mighty magazine brands that now only exist online, Michael Alexander asks Tayside music afficionados where it all went wrong.
It has been the bible of the music industry for 66 years.
But on Wednesday NME announced it will be stopping weekly print versions after this week's edition to go online only.
It became free three years ago and this propelled it to its "biggest ever audience on NME.com", its owners say.
But increased production costs and a tough print advertising market mean they have decided to call time on the print edition completely.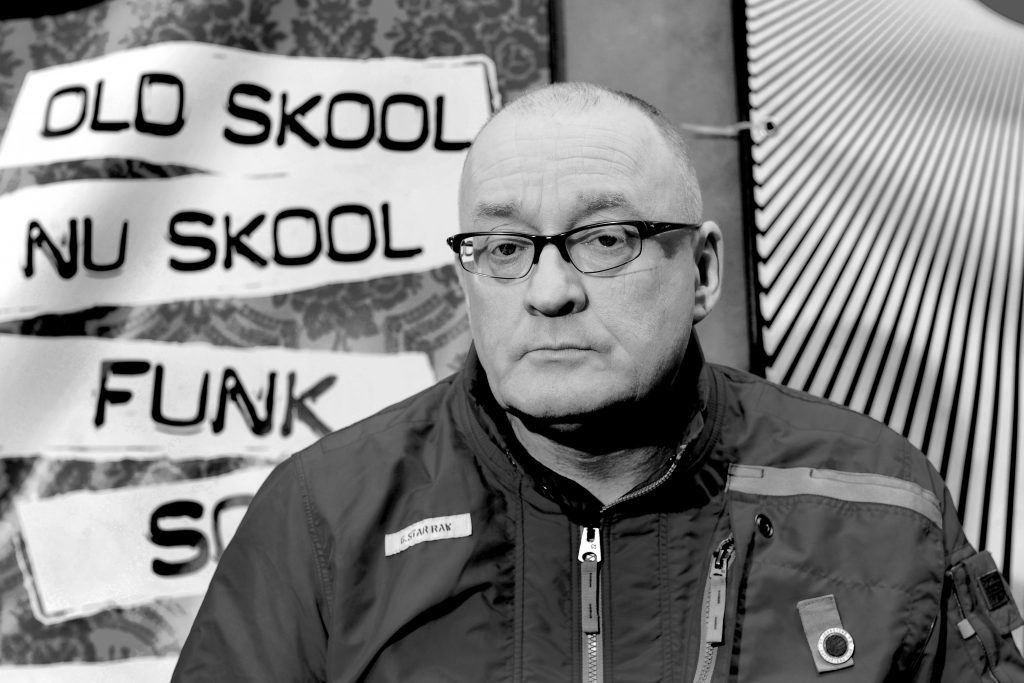 Perth-raised Stuart Cosgrove, 65, is best known today as the co-host of BBC Radio Scotland's popular comedy football phone-in Off the Ball which he presents twice a week with Tam Cowan.
The avid St Johnstone FC fan worked at fashion and music magazine The Face before going on to hold several top executive roles at Channel 4.
But before that, he was black music editor at the NME where he interviewed the likes of Prince, Stevie Wonder and Public Enemy .
He told The Courier he'll miss the NME – but he fears the paper had "resisted change" for too long and was now paying the price.
"One of the key strengths of the NME was that it was a lifeline to people in smaller towns across the U.K. that didn't have the benefits of big city venues," said the 65-year-old who grew up being inspired by the Letham community centre music scene where a lot of the DJs were hard core soul and Motown fans.
"Growing up in Perth I first discovered it as a place where non mainstream views were discussed – about music, lifestyle, politics and drugs.
"I worked there in a period of intense change.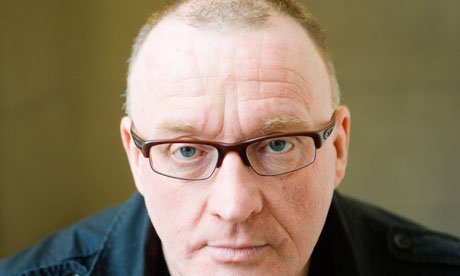 "The NME was struggling to make sense of the changes that dance music had brought about – new forms like house, rave and hip-hop.
"It was first and foremost a rock paper for bedroom dreamers and resisted change for too long.
"Young people have never learnt the habits of buying a weekly paper – the NME was once a signifier of being smart and in the know but now it has embraced the already dated concept of 'digital first' – I'll miss it and an instruction has gone."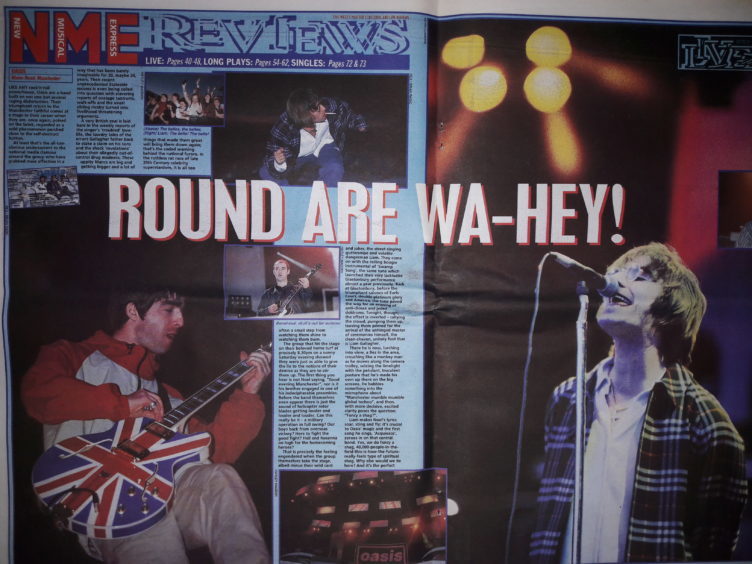 Former Courier Rocktalk journalist Roddy Isles, who is now head of corporate communications at Dundee University, was rarely without a copy of the NME in the mid-1990s.
However, he too believes the paper lost its relevance some time ago.
"When I was a callow youth in the mid to late 1980s the NME was my bible," said the Dundee-raised Stone Roses fan and father-of-two.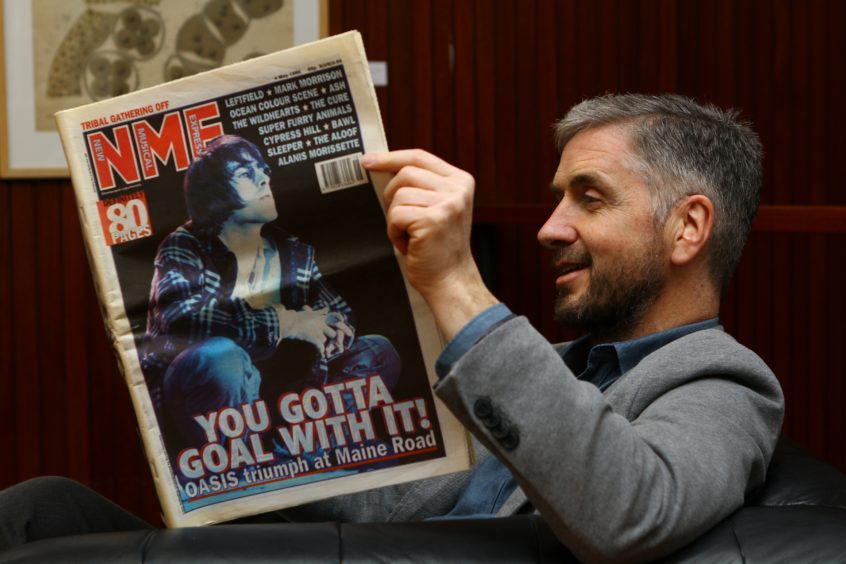 "We would wait in John Menzies in Dundee's Murraygate for the bundle of papers to arrive on a Wednesday and be unpacked.
"The pages would be open before we were out of the door of the shop.
"It was a crucible for great writing and strident opinion.
"I know many people will have similar memories of it, whenever they were around the same age, whether that was in the early 1970s or even the mid-2000s.
"Sadly the latter dates, around the time of the emergence of Arctic Monkeys, was the last time the magazine felt remotely relevant.
"It badly lost its way over the last decade, to the point it had become a marketing-driven free sheet. "Its decline mirrors seismic changes across the music industry.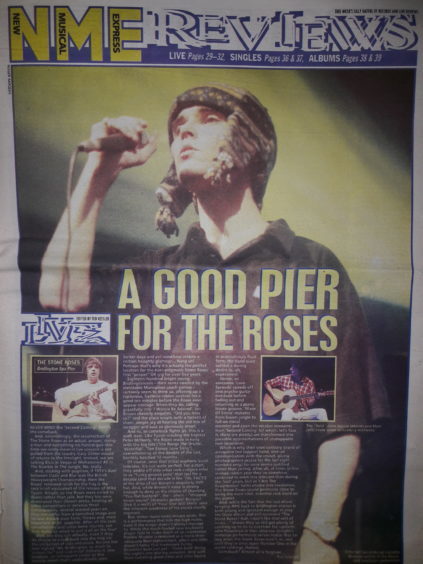 "The different ways we consume music, the overwhelming choice provided by Spotify, iTunes and other services, has partly served to diminish the tribalism in music and youth culture that helped propel the NME.
"The end of the print edition feels long overdue. The online edition seems barely relevant. A  sad decline."
Former record company executive and founder of Fiction Records Paul Smernicki, who grew up in Tayport, is now a London-based artist manager.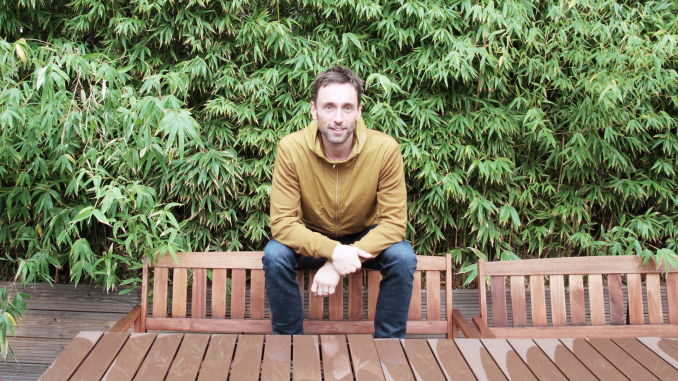 For him picking up his weekly NME (along with Sounds and Melody Maker) was a ritual that was his window to the incredible world of music.
"I discovered loads of bands that I'm still a fan of through its pages," he said.
"In my time working in the music industry I've enjoyed the utter joy of a band getting a 10/10 album review (Queens of the Stone Age) and the complete soul crushing feeling that come with a 0/10 (10,000 Things).
"Those were the days when it really meant something.
"I'm sad to see it go, but I also think it should have fallen on its sword a decade ago when it ceased to be the vanguard for new and exciting music.
"In the end, I thought it was an embarrassing shadow of what it once was and its final demise isn't going to leave a gaping hole for bands."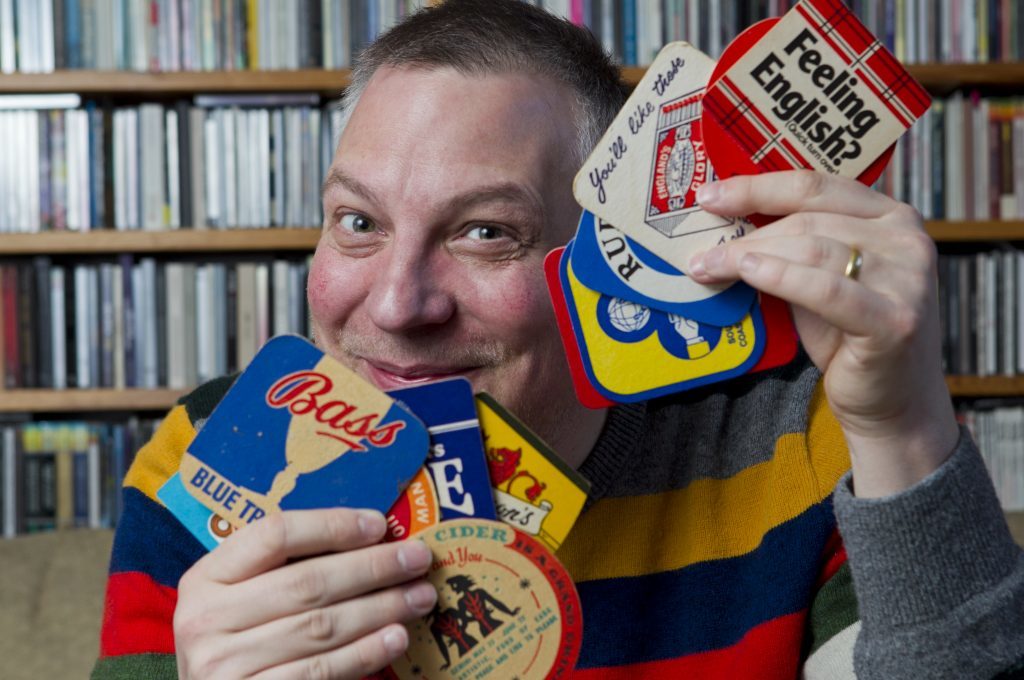 Jan Burnett, lead singer of Dundee lo-fi outfit Spare Snare also has an interest in the NME.
The band was featured in it once, reviewed a few times – and their name once came up in a Beyonce interview!
The 50-year-old father-of-one  who worked in Dundee record shops for 15 years and now works in a Glasgow bank said: "I'm sad to see the physical NME go.
"Spare Snare were in it several times, either as a feature, review or live review.  It was always a thrill to be in it.
"Over the recent years, once it went free, it turned in to more of a Shortlist type mag, style over music, but, with having an 11 year old kid, I still did pick it up, as it had the odd review or interview that kept me in touch with pop culture.
"I'm guessing that as it was now free, it was down to whether advertisers wanted to be in it or not, a chicken and egg type affair, and ultimately spiralled down to it not being worthwhile.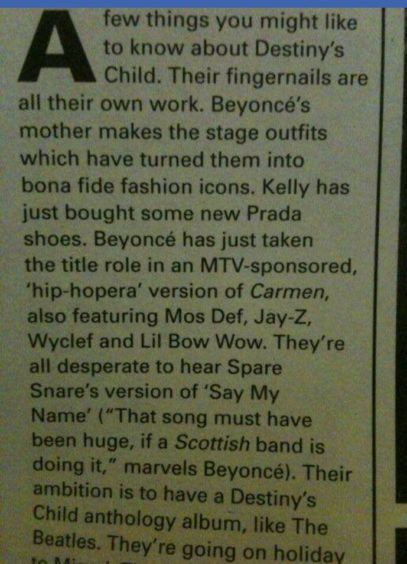 "One less magazine to choose from, making the others that little bit more powerful, which I'm not sure is a good thing.
"With the resurgence of vinyl, perhaps we can have the resurgence of a physical fanzine?  I'd buy it!"
It was announced this week that the NME.com website will continue, replacing the print edition's cover star interview with a new weekly digital franchise, the Big Read.
The NME will continue to keep a sporadic presence in print with special issues such as its paid-for series NME Gold, to cater for music stars' appetite for appearing in a printed product.
"Our move to free print has helped propel the brand to its biggest ever audience on NME.com," said Paul Cheal, the UK group managing director, music, at NME publisher Time Inc UK.
"We have also faced increasing production costs and a very tough print advertising market. It is in the digital space where effort and investment will focus to secure a strong future for this famous brand."
Time is consulting with the NME's 23 editorial and commercial staff about possible redundancies.
Sir Elton John wrote on Friday: "Farewell to #NME. When I was a teenager, I read you from cover to cover. I met Bernie Taupin through an ad in the back pages. It changed my life forever. Thanks for so many memories."