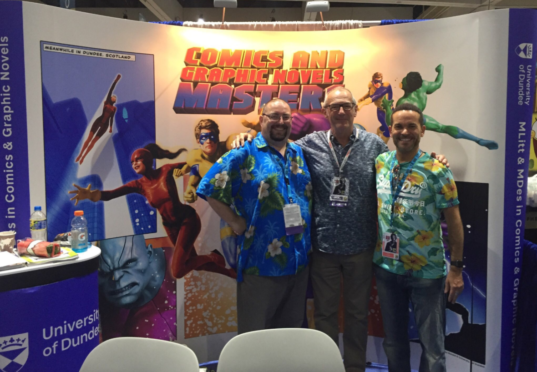 Representatives from Dundee University are pedalling their wares at the world's largest celebration of comic book culture.
Lecturers from the institutions' masters degree in comic book studies left for the sunny shores of San Diego to take part in the Comic Con International.
Dundee is the only university in the UK to offer unique courses in comic book studies and a brave team of intrepid lecturers and course leaders are attending the American mega event once again this year.
This year the group is being joined by world-leading artist Dave Gibbons, who regularly collaborates with the university giving lectures and advice to pupils.
Mr Gibbons was also the inspiration behind the Dr Manhattan Oor Wullie sculpture which was bought and donated to the university by entrepreneur Chris Van Der Kuyl.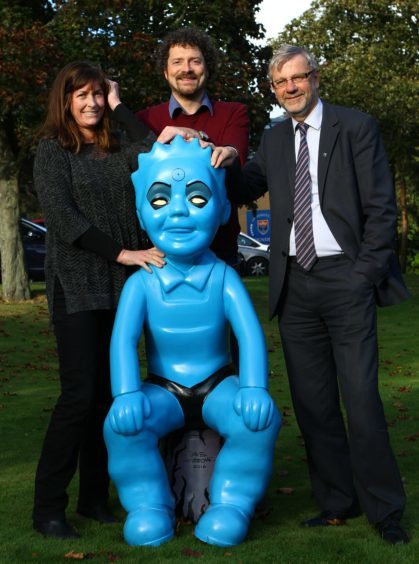 Senior lecturer and programme director Phil Vaughan said comics and graphic novels were becoming ever-more prevalent in mainstream culture and could be used to communicate complex ideas to a mass audience.
He said: "Comic Con is the biggest premiere event in the world and we have been lucky enough to go through for two reasons.
"We will be attending a lot of academic conferences, sharing ideas with some of the leading thinkers in the industry and we will also be there to showcase the university's unique comics course.
"It will be a fantastic opportunity to promote what Dundee has to offer, the university has this unique course and the city has a rich history of comic characters too.
"This year we will have the wonderful David Gibbons at our table..
"Dave is known the world over as the co-creator of the Watchmen graphic novel and his dad was also from Dundee.
"As pop culture events go, it doesn't get much better than Comic Con."
Comic Con started as a one-day "minicon" — called San Diego's Golden State Comic-Minicon — on March 21, 1970 at the U.S. Grant Hotel in downtown San Diego.
Since then it has spiralled into one of the largest pop culture events in the world, with an estimated 130,000 lovers of all things comic, film, television and videogames expected to attend.
Each year, film studios including Disney, Fox, Marvel and DC showcase upcoming films to rapturous audiences.