Michael Alexander hears why there's something for everyone at the new Videogames: Design/Play/Disrupt exhibition which opens at the V&A Dundee on April 20.
There's a saying in the computer games industry that you're only as good as your last one (or your next one!).
As the birthplace of Grand Theft Auto and the company responsible for developing the world-famous Minecraft, that's an association that proudly resonates with the creative industries of Dundee.
But as the V&A Dundee prepares to launch its next major exhibition, Videogames: Design/Play/Disrupt, it's a saying that could also apply to the museum itself as it builds on its growing reputation and celebrates the recent welcoming of its 500,000 visitor almost six months earlier than expected.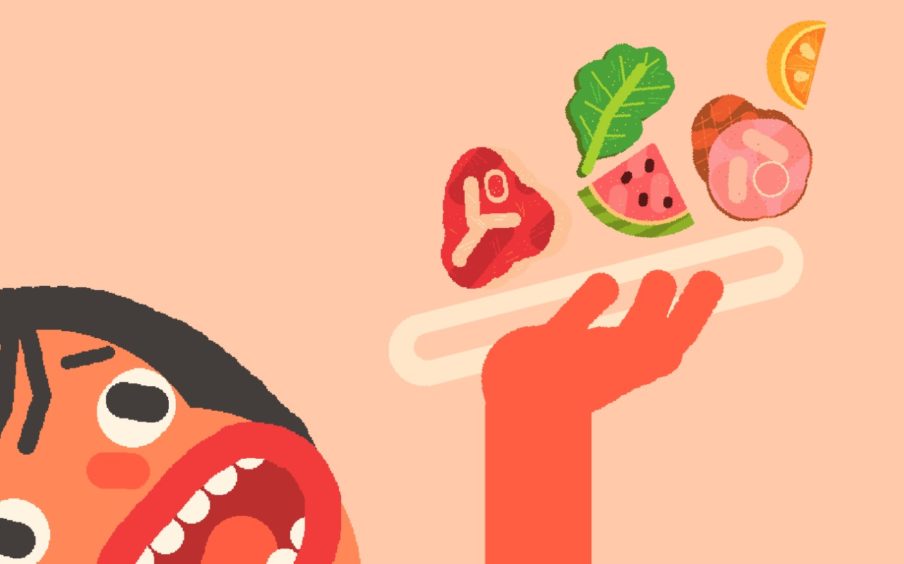 Following in the wake of the museum's first exhibition Ocean Liners, Videogames, which runs from April 20 to September 8, celebrates the very best of international digital creativity with a series of new commissions and special events show-casing videogame design from Scotland and around the world.
Having previously been on display at the V&A Museum in London, it is the first exhibition to "fully consider the complexity of videogames as one of the most important design fields of our time".
Today, an estimated 2.2 billion people play videogames worldwide, from commuters playing on mobile phones to eSports professionals watched by tens of thousands of spectators.
However, don't expect this to be a nostalgia trip harking back to Space Invaders and 1980s classics like Horace Goes Skiing.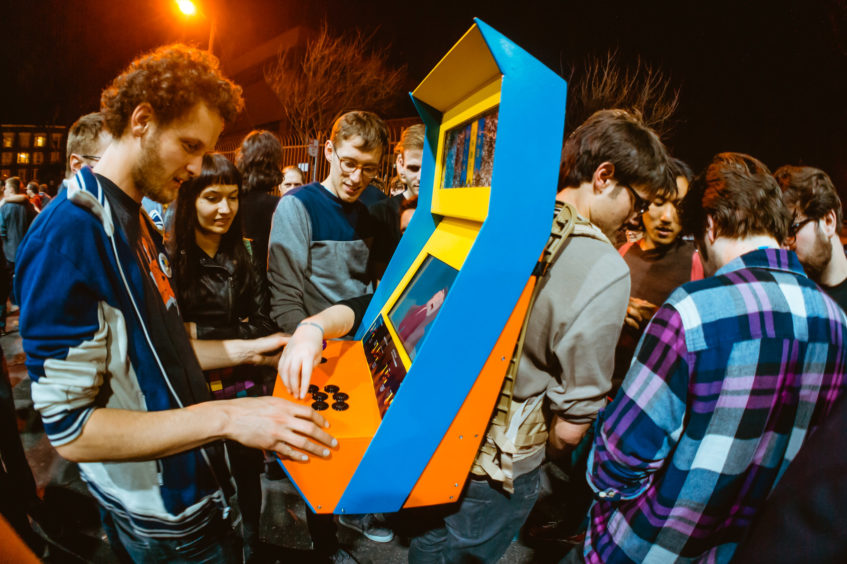 The exhibition focusses on videogames designed and developed since the mid-2000s when major technological advancements transformed the way games are designed, discussed and played.
From multi-million dollar blockbuster titles to smaller independent games and the work of DIY artists from a hacker/maker culture, the exhibition explores current international debates as well as the creative contributions made to game culture by the players themselves.
Meredith More, 29, a curator at V&A Dundee, admits she's been known to play computer games "a little bit".
However, having been responsible for bringing the exhibition from V&A London to Dundee, she is confident that the exhibition has something for everyone.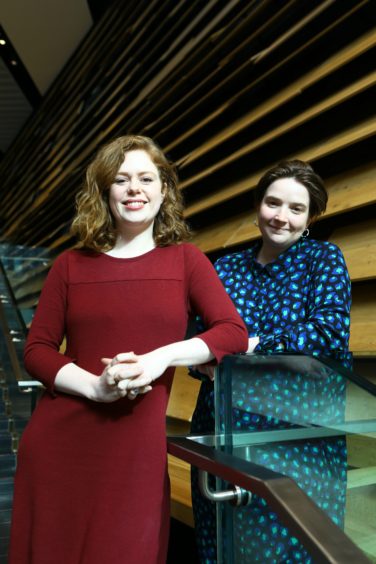 "I would say there's lots in Videogames for everybody – even people that don't necessarily think it might be for them," said the Cupar-raised former pupil of Castlehill Primary and Bell Baxter High School, who studied history and history of art at Glasgow University then moved to London where she did her masters in curating at the Courthald Institute of Art.
"There's lots to see and get excited about."
Meredith was employed at the National Maritime Museum, Royal Academy then the V&A London after graduation where she worked on Ocean Liners and Dundee's then emerging Scottish Design Galleries concept.
However, she describes working at V&A Dundee as her "perfect job" as it combines her digital art and design specialism with her local Fife and Tayside knowledge, adding: "I would have loved to have had something in the area like this when I was growing up."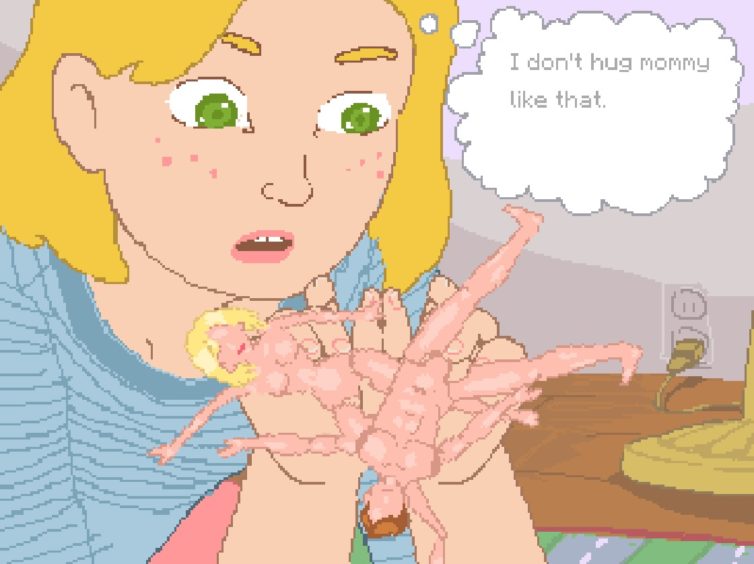 Meredith, who has been working closely with V&A Dundee assistant curator Lauren Bassam, from Brighton, said the challenge in curating the Videogames exhibition had been to realise the London show within the "slightly bigger" Dundee space, while working with colleagues in the V&A Dundee learning team to develop an exciting programme of events around it.
Highlights include original character sketches from Naughty Dog's visually stunning 2013 blockbuster The Last of Us; two smartphone prototype mini-games from Consume Me by designer Jenny Jiao Hsia; images of The Graveyard from Tale of Tales – made up of pioneering artist duo Auriea Harvey and Michaël Samyn – and how do you Do It? –  a semi-autobiographical game which puts players in the role of a curious 11-year-old girl exploring the idea of sex.
However, the team has also been working on new elements that will be unique to Dundee's version of the exhibition.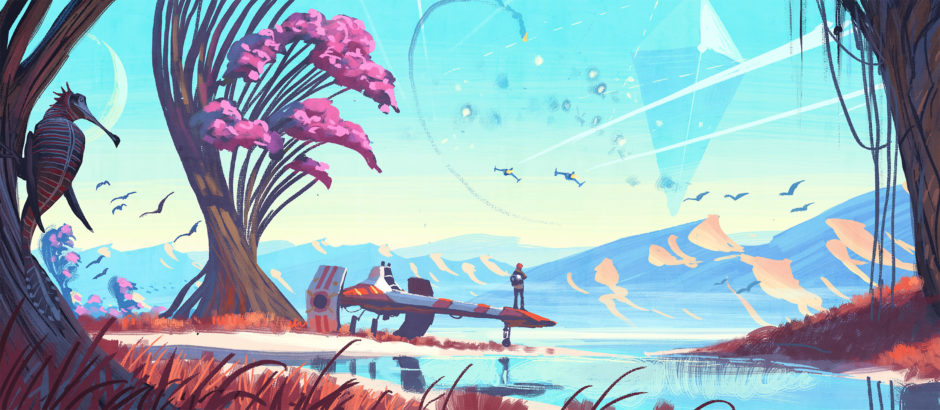 "The first thing is that we've commissioned a Glasgow-based illustrator called Ursula Kam-Ling Cheng to create a colourful and chaotic mural inspired by virtual worlds," explained Meredith who said the "really exciting" final section of the exhibition focused on more alternative and independent games and why that scene is so important to Scotland.
"She's a young and emerging designer based in Scotland. We've commissioned her to decorate the whole final room.
"It's a huge space and she has been thinking about the themes in the exhibition – she's creating basically a painted mural which is thinking about characters and video games, and also the really elaborate virtual worlds that games designers create."
Meredith said Ursula's large-scale masterpiece was "really inspired" by two particular games, and characters from them appear in her work.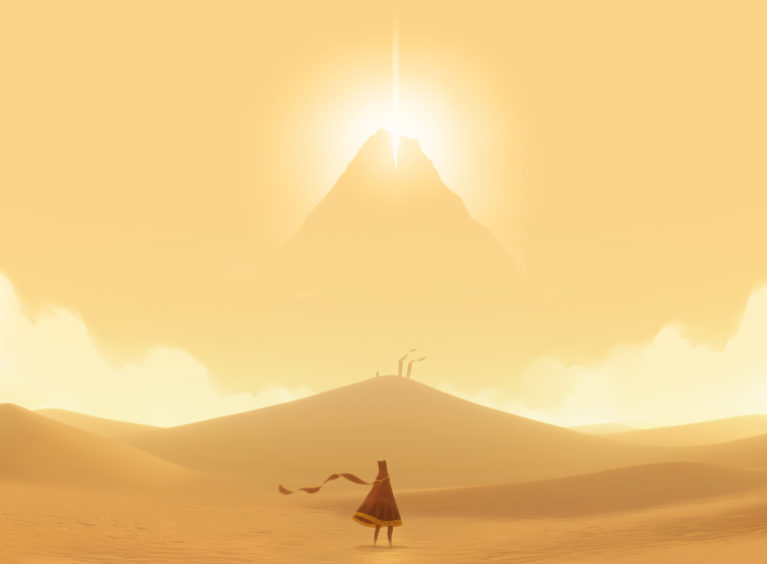 One is called Journey – which is set in a magical sort of desert landscape – and the other is Kentucky Route Zero.
Additionally, Ursula also came into V&A Dundee to do a couple of workshops.
"One was with the Young Peoples' Collective," added Meredith, "A group of young people who are involved in programming events in the museum – and also a group called Members of the Public. She asked them to think about their identities online and the characters that they choose or play when they are in a virtual video game world. She's incorporated their designs directly into her work."
The exhibition also features a videogame designed by Abertay University lecturer Niall Moody: Hummingbird – a musical exploration game, is built around a complex set of synthesizers and colour palettes.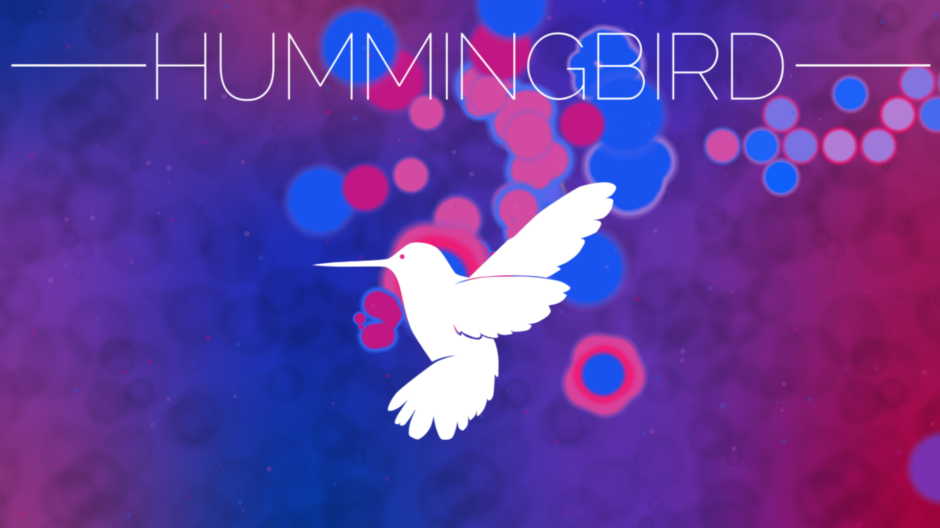 Abertay graduate Llaura McGee's game If Found, Please Return is also featured. It tells the story of Kasio, a young Irish woman returning to the rural island where she grew up. The story is told through her diaries in the month before December 31 1993, the night when she is going to erase the universe.
These games will be housed in bespoke arcade cabinets designed by Edinburgh studio We Throw Switches.
Other highlights include notebooks from the director of The Last of Us and original sketches from the designers of Bloodborne; games challenging issues of discrimination, identity and sexuality; a spectacular video wall showing how huge online communities create and play together from Minecraft to Overwatch; and the DIY arcade area where a range of experimental games from around the world will be available to play.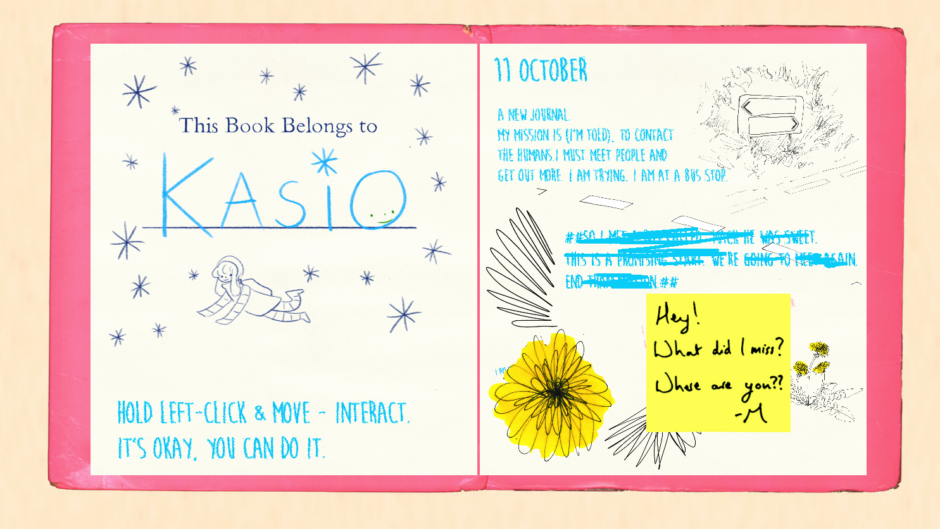 To accompany, the museum has also commissioned a new videogame that will be developed alongside the exhibition. Visitors will be able to try an early version of the game, Plaything, and help inform its final development at a free family design day on Saturday June 8.
Marie Foulston, curator of video games at the V&A Museum in London, who pulled the original exhibition together with Kristian Volsing, V&A Research Curator, said the Dundee team had done a "really amazing job" bringing the bespoke content together.
She said it would help people appreciate videogames as a design medium.
"There was a really great reaction when it ran in London from September 2018 to February 2019," said Marie, who is also the co-founder of UK-based Wild Rumpus – an independent collective of six people who curate alternative and experimental installations, exhibitions and club nights that show case primarily independent games.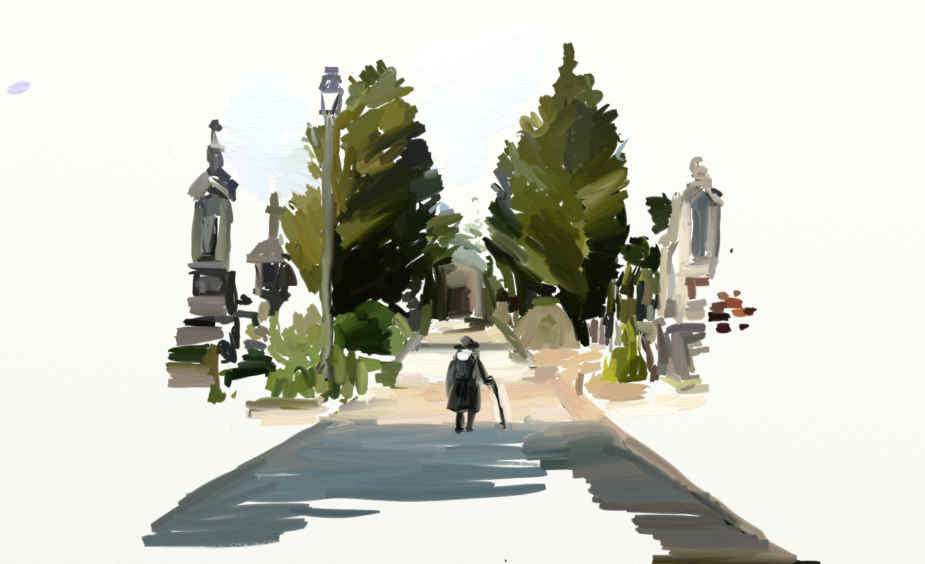 "The first thing I'd say is this isn't the first exhibition that there's been on video game design in a major cultural institution. But it's one that we still perceive as being different while trying to approach video games in museums in a different way.
"People have expectations when they think of games in museums – thinking that it's going to be a retrospective. Actually the thing that was really important for the exhibition was that the V&A as an institution is interested in design and design process, so we really wanted to make sure this exhibition opened up video game design and culture in a way that communicated strongly in an exhibition setting.
"That meant we had to bring a different approach to the way we exhibited games.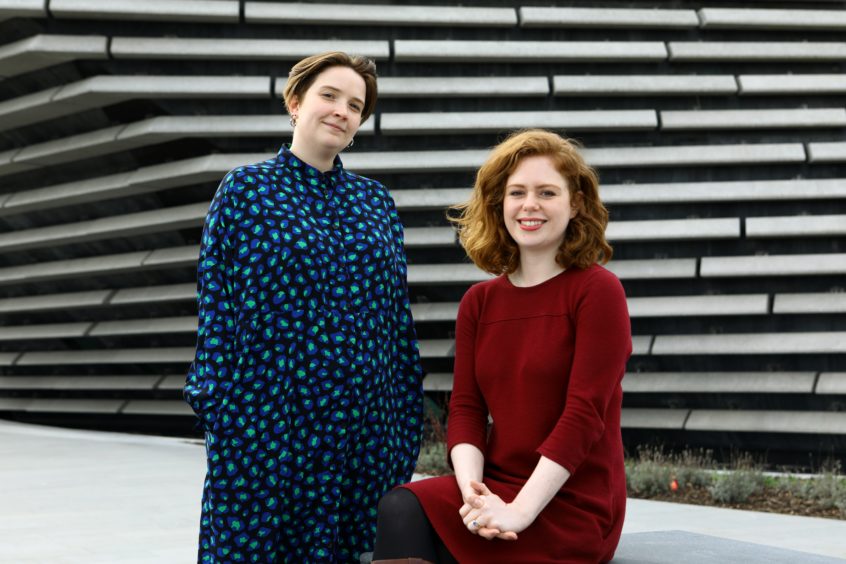 "It's been really great to hear the reaction from the games design community which has been really positive."
*Videogames: Design/Play/Disrupt is at the V&A Dundee from April 20 to September 8, 2019. Tickets priced £6 – £12 are available online now. For more information go to  www.vam.ac.uk/dundee/videogames