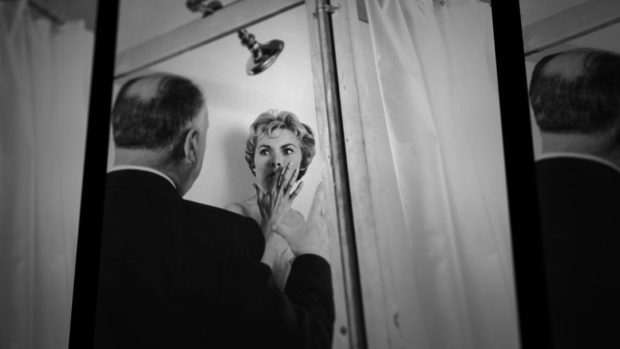 HITCHCOCK'S SHOWER SCENE: 78/52 + SIR BRUCE: A CELEBRATION
HITCHCOCK'S SHOWER SCENE: 78/52: Saturday, BBC Two
 SIR BRUCE: A CELEBRATION: Sunday, BBC One
Alfred Hitchcock's Psycho is arguably the first modern horror film. Released in 1960, it marked a paradigm shift from the Gothic monsters of the first golden age of horror to a more brutal and contemporary style informed by real-life serial killers: the Rosetta Stone of slasher movies.
This influential masterpiece is an indelible part of popular culture. There aren't many films that warrant a feature-length documentary devoted to analysis of one scene, but there aren't many scenes as memorable and exquisitely crafted as the subject of HITCHCOCK'S SHOWER SCENE: 78/52.
The title of this absorbing critique is derived from the 78 set-ups and 52 cuts that were required to create just over three minutes of screen-time.
This wordless assault of homicidal violence was directed by Hitchcock over the course of seven days. He knew that a scene such as this needed extra attention. It's tempting to speculate that he knew he was creating cinema history.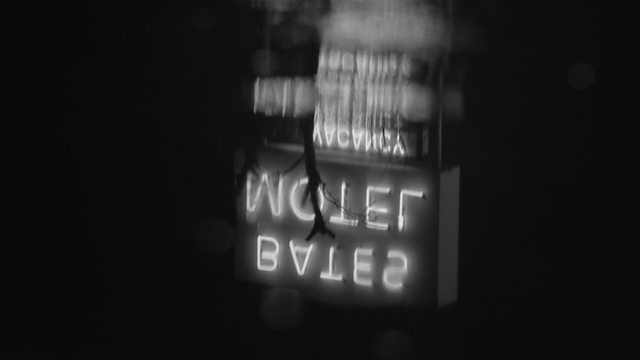 Devoid of narration and fittingly photographed in vivid monochrome, this authoritative essay boasted contributions from an impressive roster of talking heads including Bret Easton Ellis, Peter Bogdanovich (yes, he did his trusty Hitch impression), Guillermo del Toro and Janet Leigh's daughter Jamie Lee Curtis.
It also featured wonderful insight from former Playboy cover star and Leigh's body double Marli Renfro, who revealed that she wasn't completely nude during the shoot but that she did have to strip down to her underwear for Hitchcock and Leigh during her audition.
The experts did a thorough job of placing Psycho in historical and socio-political context, while examining its reflection of various recurring Hitchcock themes.
The film as a whole was subject to almost scene-by-scene analysis, with the lion's share naturally being dominated by a forensic study of the shower scene itself. A masterclass in directing, editing and scoring – Bernard Hermann's metallic string attack is familiar to people who haven't even seen Psycho – it's fully deserving of its legendary status.
Hitchcock, who appeared throughout via archive interview footage, always maintained that Psycho was intended as a dark, twisted comedy, and it does indeed work on that level if you have a similarly mordant sense of humour. But it also succeeds as a subversive and provocative work of art.
This superb documentary will, I suspect, become a key text in its legacy.
An all-singing, all tap-dancing tribute to a showbiz legend, SIR BRUCE: A CELEBRATION was a variety extravaganza that the great man would've approved of.
Hosted by Tess Daly from the London Palladium, it showered praise upon an all-round entertainer who made a difficult job look easy.
It reinforced just how loved he was by the public and his peers. The likes of Russ Abbot, Michael Grade, Declan Donnelley, Anton du Beke and former BBC Head of Light Entertainment Jim Moir choked back their emotions as they eulogised a genuinely nice man.
Highlights included Shirley Bassey singing one of his favourite songs, Almost Like Being in Love, a delighted Paul Merton recounting Brucie's unforgettable stewardship of Have I Got News For You, and Ant/Dec paying tribute to his peerless camera technique – that sly/baffled sideways glance was one of the greatest weapons in his armoury – and winning way with the general public.
He carried it all off with such warmth and intimacy. The sheer skill with which he wrangled fast-moving blasts of light entertainment was unique. Platitudes be damned, we will never see his likes again.
This splendid tribute did him proud.
 TV HIGHLIGHTS of THE WEEK
 THE SECRET HELPERS
Wednesday, BBC Two, 8pm
This new series involves people receiving help and advice from strangers via a secret in-ear-device, as they face a series of everyday dilemmas. It begins with a blind man preparing for his wedding day, and a first-time parent trying to impress his wife.
BIG CATS ABOUT THE HOUSE
Thursday, BBC Two, 8pm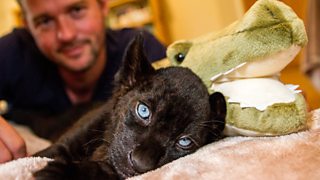 Giles Clark is on a mission to transform the Big Cat Sanctuary in Kent into a centre of global excellence for conservation. As this new series begins, he provides constant care to a newly born jaguar cub rejected by her mother.
CONTAGION! THE BBC FOUR PANDEMIC
Thursday, BBC Four, 9pm
This ambitious experiment tests the threat of a flu pandemic in the UK. An app is used to 'infect' participants and track their movements and social interactions over 24 hours. The programme also explains why flu is such a danger to society.
MARTIN LUTHER KING BY TREVOR McDONALD
Thursday, STV, 9pm
To mark 50 years since the assassination of the great civil rights leader, McDonald travels to America's Deep South to find out more about him and the racism he fought against. He speaks to former members of the Ku Klux Klan as well as prominent black figures such as Morgan Freeman and the Rev Al Sharpton.
FILM of THE WEEK
ABOUT A BOY
Wednesday, Film4, 6:55pm
Based on the novel by Nick Hornby, this charming romantic comedy-drama stars Hugh Grant as an independently wealthy 38-year-old who's never worked a day in his life. When he decides to pose as a single parent for a self-serving dating scheme, he meets a depressed mum (Toni Collette) and her shy 12-year-old son (Nicholas Hoult). It's a life-changing encounter for all concerned. Though the story is fairly predictable, the witty, touching screenplay hits the right emotional beats and the chemistry between the three leads is rather lovely.