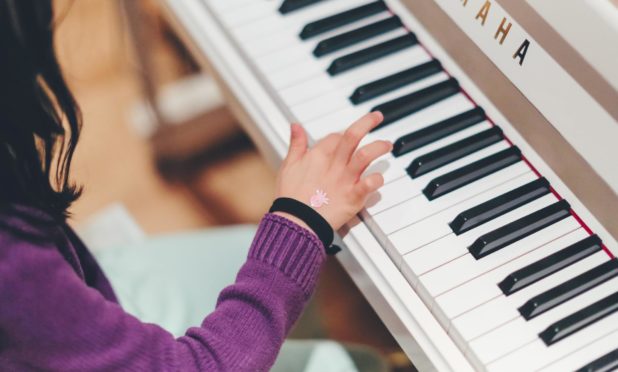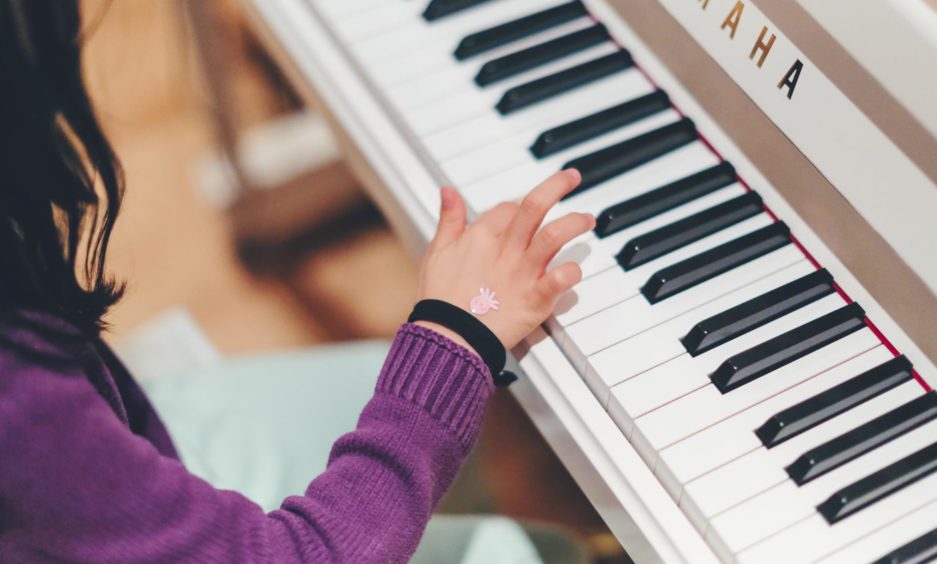 An online music-making session for children aged 1-5, and their carers, is one of several events taking place online over the next seven days.
Is there an event in Courier country you think we should know about? Click here to
to submit your event via our online form.
The Royal National Mòd is Scotland's premier Gaelic festival and is famous for celebrating our Gaelic linguistic and cultural heritage. This year's virtual celebration features a range of pre-recorded performances from across the country.
Daily, until Sat October 17. Times and prices vary.
Set up after the Make Poverty History march in Edinburgh during the 2005 G20 meeting, the festival aims to raise the profile of international justice and development issues with a series of talks and events. This year's online programme features talks and workshops about climate change, the privatisation of healthcare around the world, and how we can hold corporations and governments to account.
Daily, until Sat October 17. Times and prices vary.
Scotland's annual celebration of queer cinema heads online in 2020. The film programme is available on Vimeo on Demand throughout the festival, plus virtual events include online watch parties, workshops, Q&A sessions, discussions, parties and a closing night quiz.
Daily, until Sun October 18. Times and prices vary.
The seventh iteration of this annual celebration of Spanish and Latin American culture heads online for 2020, featuring 16 feature films, 11 short films, and a series of lockdown monologues, which anyone can enjoy wherever they are in the UK.
Daily, until Sun October 25. Times and prices vary.
The American synthpop band performs a live streamed gig from their hometown of Baltimore in celebration of the release of their latest record, As Long As You Are.
Fri October 9, 8pm, $15.
International festival showcasing independent films from all over the world. The 2020 festival will take place both in movie theatres and online, with a special focus on women-helmed films and Balkan cinema.
Fri October 9-Sun October 11, times and prices vary.
Virtual charity film festival with a variety of full-length and short films, documentaries, Q&A sessions and panels with directors, an online happy hour and more. The festival aims to feature filmmakers committed to making positive changes in the world.
Fri October 9-Sun October 11, times and prices vary.
The comedy podcast hosts its first-ever live virtual event, wherein Paul Scheer, Jason Mantzoukas and Diane Raphael watch Tom Hooper's adaptation of Cats and mock it relentlessly.
Sat October 10, 2am, £13.
Scottish composer Erland Cooper performs his Orkney Triptych of albums – Solan Goose, Sule Skerry and Hether Blether – live from the Barbican, alongside musicians from the London Contemporary Orchestra and audiovisuals created by Alex Kozobolis.
Sat October 10, 8pm, £12.50.
The original Tudor queens from West End smash-hit Six: The Musical reunite for a live streamed evening of empowering pop anthems.
Sat October 10, 9.30pm, £15.
Some of the best comedians on the circuit test out new material at this award-winning comedy night, hosted live from Tide Cafe in Anglesey. The roster features Gein's Family Giftshop, Goose, Tarot, Phil Wang, Lolly Adefope, and resident MC Kiri Pritchard-McLean.
Sun October 11, 7pm, £5.
Legendary Scottish folk band Old Blind Dogs, featuring founder Jonny Hardie alongside Aaron Jones, Ali Hutton and Donald Hay, plays their hits and a few new tunes from Edinburgh's Traverse Theatre in this pre-recorded performance. The recording will be available to view all week.
Mon October 12, 8pm, £5-£20.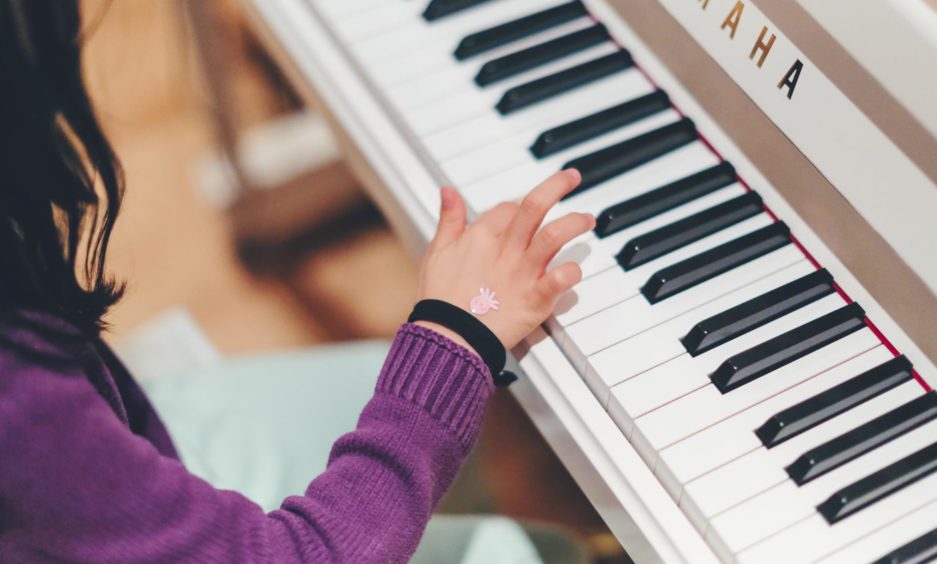 Online music-making session for wee ones aged 1-5 and their carers. Penny and Laura lead audiences through a magical underwater world, full of song and friendly marine creatures. Held via Zoom.
Tue October 13, 10am, £8.
Adam Gridley leads this talk about his personal experience with mental illness, and how we can achieve greater understanding of drug use and mental health. The talk will be followed by a Q&A.
Tue October 13, 5.30pm, free.
A major new initiative to help young people get their voices heard in the climate change debate. Confirmed panellists include Mikaela Loach, Mya-Rose Craig and founders of eco-charity Kids Against Plastic, Amy and Ella Meek. The event will be streamed live via Zurich Insurance's Instagram and on Zurich UK's YouTube channel.
Tue October 13, 6pm, free.
Evening of talk and discussion with former British Ambassador to the US, Lord Kim Darroch in conversation with the FT's George Parker covering Donald Trump, Brexit, diplomacy, and a forty-two year career in the British civil service.
Tue October 13, 6.30pm, by donation.
Online event that looks at alternative sustainable transport systems that could benefit Glasgow and some of the groups and campaigns working on this issue.
Wed October 14, 7pm, free.
Online talk about Laurie Yuile's recent film work, Gated Community, which was commissioned by Edinburgh-based art gallery Collective during lockdown, and examines how our homes have been transformed into multi-functional spaces through the use of TV sitcom tropes.
Wed October 14, 6pm, free.
A series of new events with a live cook-a-long from internationally renowned chef, restaurateur and cookbook author, Yotam Ottolenghi.
Thu October 15, 6.30pm, free.
Live talk in association with the V&A Dundee's Mary Quant exhibition, led by project curator Stephanie Wood which delves into the iconic British designer's cosmetics brand and the bold, playful marketing strategies she employed.
Thu October 15, 6.30pm, free.
Live storytelling performance which weaves together stories and games throughout a mostly true history of telecommunications.
Thu October 15, 8pm, £10.
The English psych-pop band perform tracks off their latest album Dreamland in this reworked version of their live shows.
Thu October 15, 8pm, £12.50.
The seaside festival heads online with a programme of free events for literary lovers, featuring writing workshops and talks by slam poet Harry Baker, Shaun Bythell, Stuart Cosgrove and more.
Thu October 15, until Sun October 18. Times vary, free.