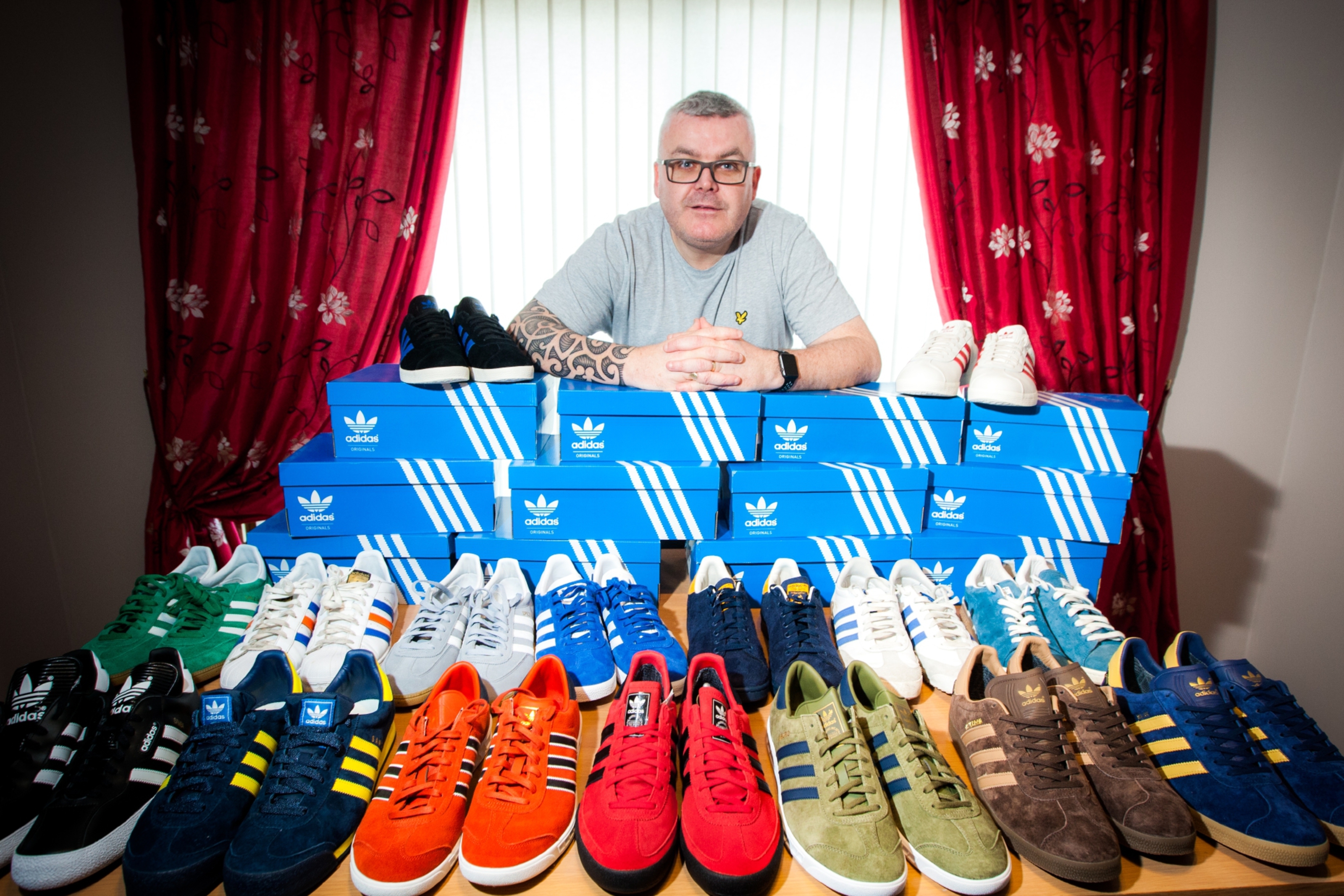 Gayle Ritchie meets a footwear fanatic obsessed with Adidas trainers
The Cyndi Lauper anthem, I Drove All Night, springs to mind when you meet Alan Stewart.
Alas, his reasons for driving all night, up and down the country (and across the globe), are a little less romantic than Cyndi's.
The footwear fanatic frequently gets up at the crack of dawn to ensure he gets his hands on rare pairs of Adidas trainers.
If he's not at the front of the queue, he could risk missing out.
Engineer Alan, 46, who lives in Perth, has been obsessed with Adidas trainers since he was at school.
Starting off with Adidas Bambas before moving on to a pair of Sambas, Alan now has 51 pairs of Adidas trainers – all still in their original boxes, and the majority with tags on.
"My wife thinks I'm mad, as do people in work, but I just love Adidas trainers," he beams.
"They're a timeless style icon and they go up and up in value, although I'm not in it to make a profit.
"Some pairs change hands for £400 and I've got a pair of blue and white 1974 Adidas Gazelles made in Yugoslavia which are worth £900."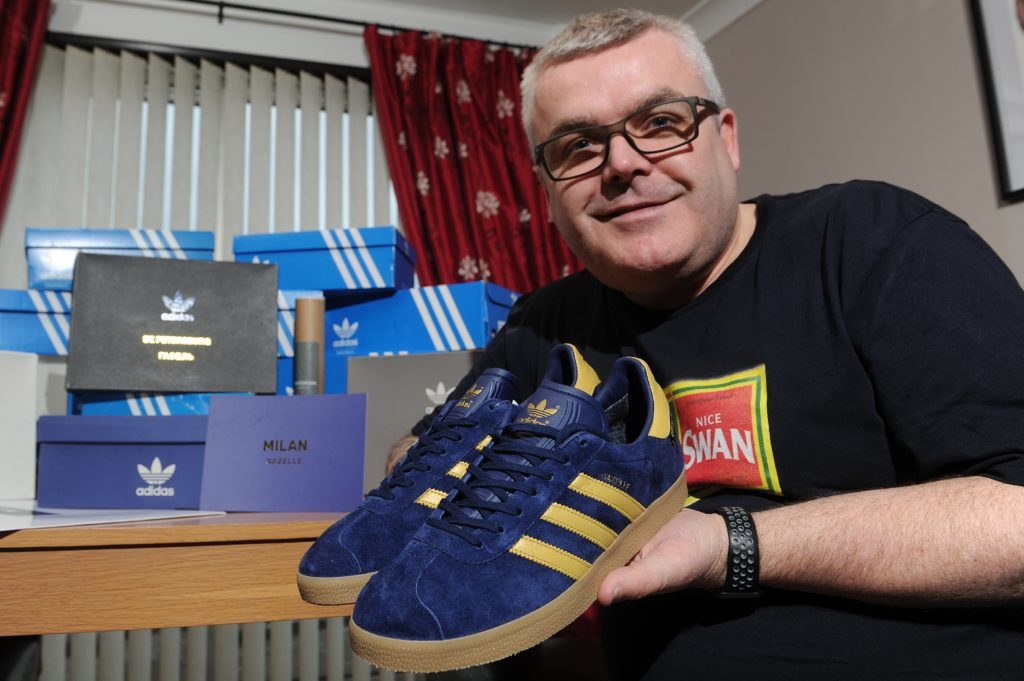 Is it not tempting just to pull off the tags and wear the special shoes?
"That's the million dollar question: to wear them or not to wear them," laughs Alan.
"I've got a pair of Milans I desperately want to wear but I know the value will drop if I do that. They're like vintage bottles of whisky."
Alan was at the front of the queue when a limited edition of £90 Adidas Gazelle Milan GTX shoes were released at Dundee's Size? store in February.
He drove from Perth, arriving at the shop at 5am, despite Size? not opening until 8am – and was among 50 other trainer collectors desperate to secure a pair of the rare shoes.
It was the second time he'd been at the front of the Size? queue, having driven though a snow storm in January when the Adidas Amsterdam shoes came out.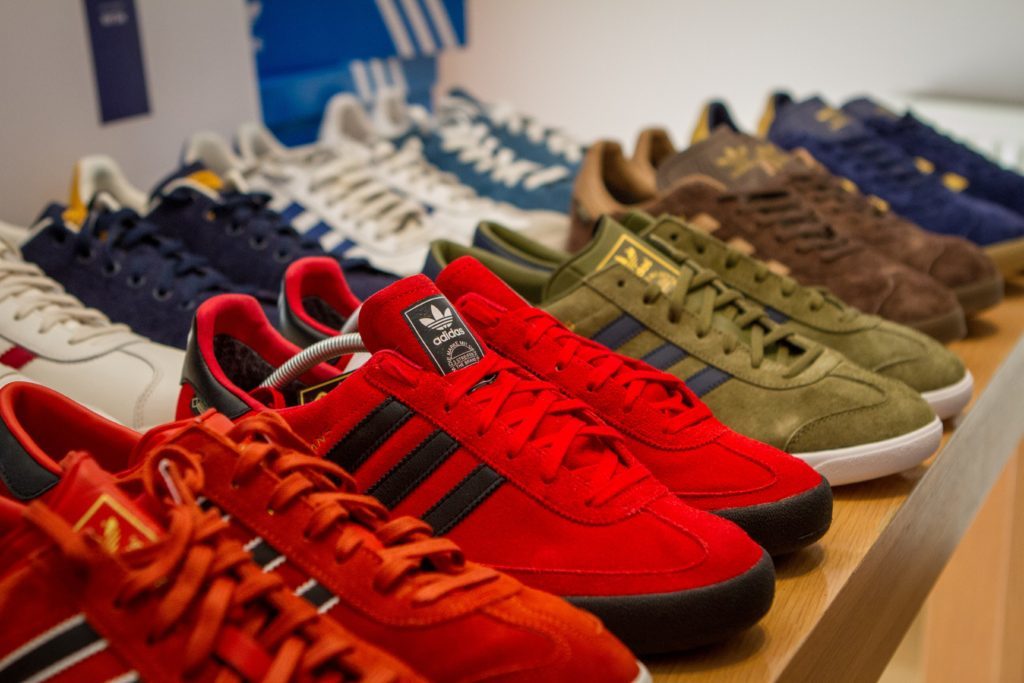 Father-of-two Alan takes time off work to make pilgrimages across the country for trainer releases days, and even just to scope out certain shops.
"I'm off down to Liverpool to treat myself in a couple of days," he reveals.
"There's a shop called Transalpino which is famous for very rare 'deadstock' trainers."
He's also booked a trip to New York which will be almost entirely dedicated to trainer shopping.
Alan is so obsessed with trainers that he's set up his very own Youtube channel, which features videos of him unboxing trainers and showing off the shoes.
"I had more than 1,000 views in less than 24 hours when it launched, so it's not just me who's crazy! And that was just one video!
"It's a bit like collecting football cards I suppose, and with trainers, it's kind of like middle aged men reliving their youth.
"Adidas is associated with football and the casual days and I'm a diehard Saints fan."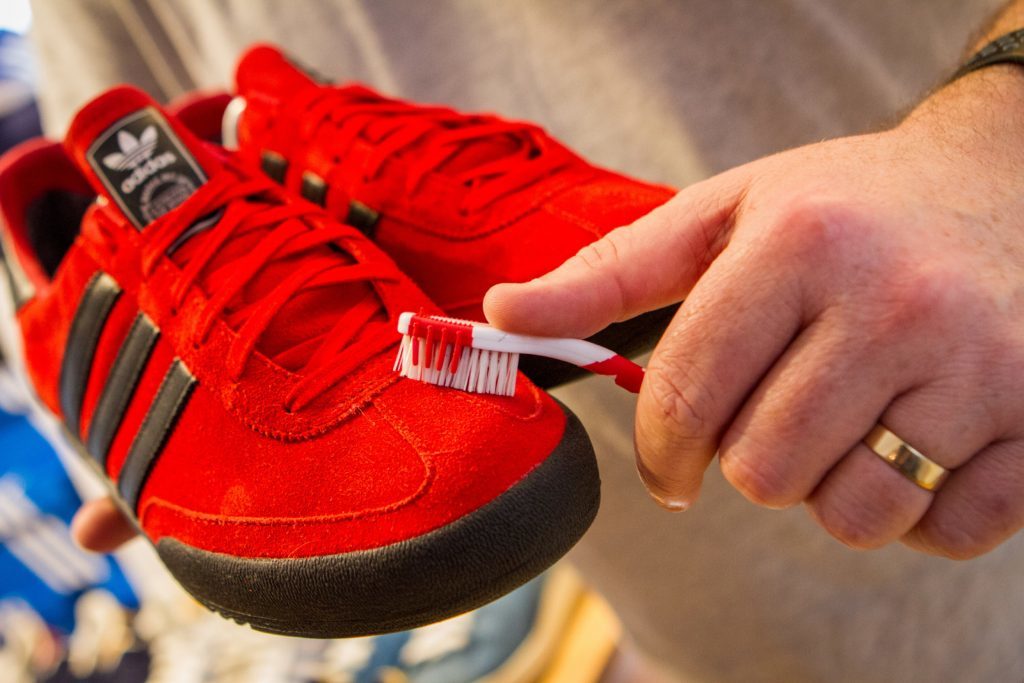 While a lot of time is spent online, on forums, on ebay and on Facebook pages like Casual Clobber, Adidas Originals Trainers and Adilads, he finds the trainer scene very social.
"You get to know people and see the same guys' faces showing up in the queues, so it's a good crack.
"There are trainer fairs in England which are great fun, and if you're really keen, you go to the USA and fork out thousands on celebrity-endorsed trainers.
"The likes of Pharrell Williams and Noel Gallagher endorse Adidas and these styles sell for an absolute fortune, especially if you get them on ebay a few hours after their release.
"There's also YEEZY, Kanye West's collaboration with Adidas, but they're absolutely disgusting!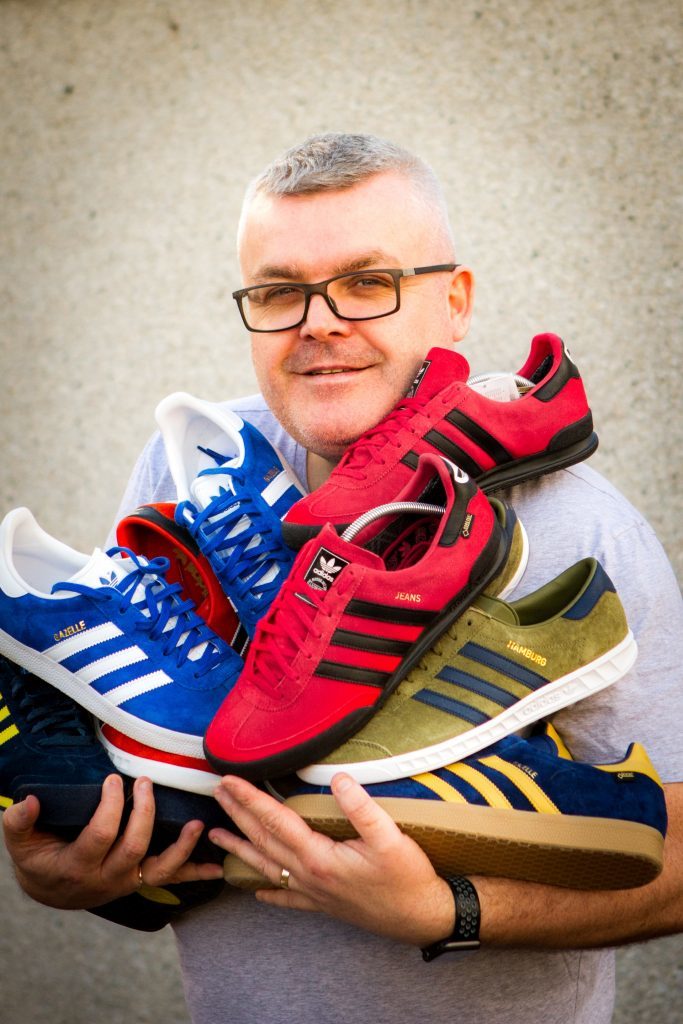 "Some styles go up in price ridiculously. For example, you could buy Stockholms for £65 when they first came out but now you'll see them going for up to £500.
"There are different series of trainers like the City series, which includes places like Moscow, St Petersburg, London, Amsterdam, Milan and so on, and the aim is to collect the set.
"There's also Spezials, which are very retro, and Jeans, which are from Slovakia and extremely rare. (I got my Jeans from Slovakia as they were hard to get).
"I've got two pairs of Stan Smiths, two pairs of brand new Hamburgs, and all the City series.
"You can't get Manchester MRNs for love or money but sometimes gems do pop up, and that's when you have to make a move, fast!"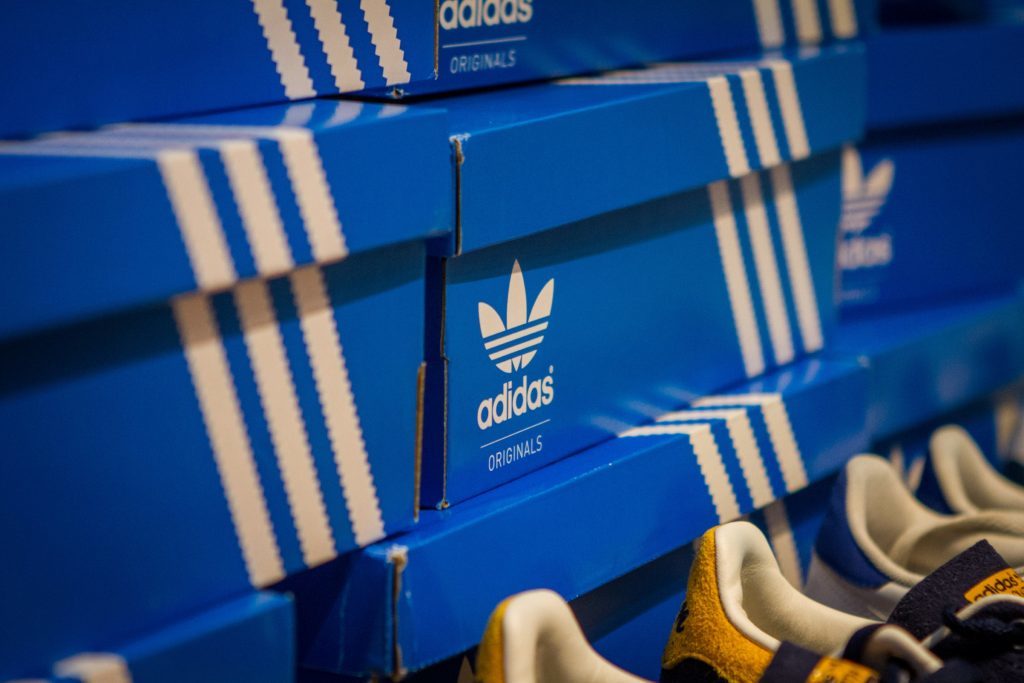 Any advice to would-be Adidas collectors?
Alan recommends signing up to the Size? newsletter and Dropdate, which gives details of shoes due for release.
"Use social media sites like Facebook, Instagram, Snapchat and get friendly with people and scope out what they have and try to trade," he adds.