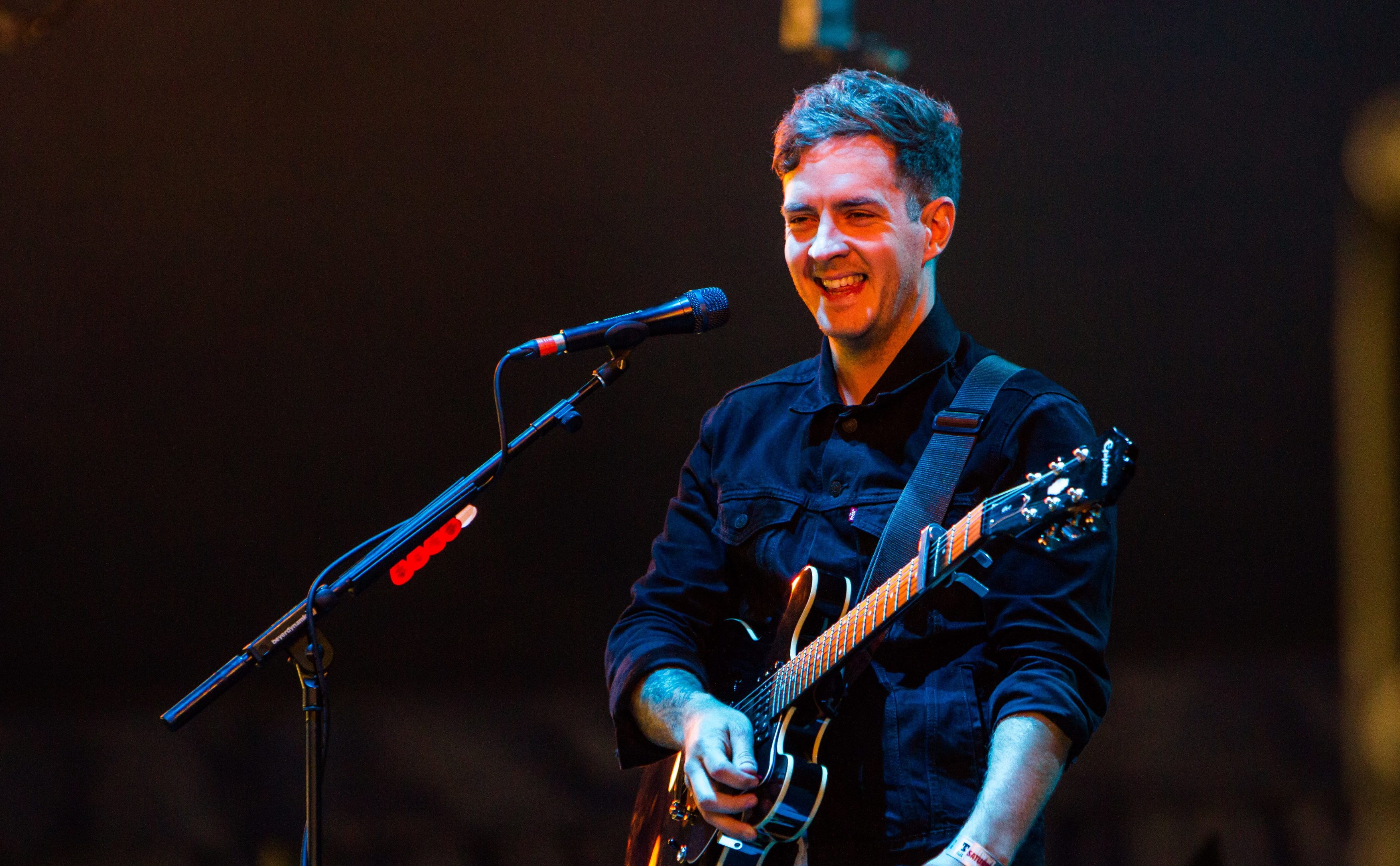 Home favourite Stevie McCrorie hopes his third T in the Park appearance will boost his profile as a performer in his own right – rather than being pigeon-holed as the winner of a talent show.
The 31-year-old, who won The Voice in 2015, recently returned to the day job as a firefighter in Kirkcaldy to provide for his wife Amy and daughter Bibi after a tough year in the spotlight.
But McCrorie was thrilled to be asked to play at this year's T in the Park and attracted a good crowd despite being on the tricky opening Saturday slot at the King's Tut's tent.
While McCrorie is clearly thankful for the platform that The Voice provided, the singer-songwriter is keen to avoid that label becoming a shackle – and thrilled fans with a set full of his own tunes.
"I'm not interested in going out there as the winner of a show – you kind of take a hit with the money side and it was something that raised my profile," he told The Courier.
"It was great while it lasted, but it was hardest thing mentally to get around – to have that level of fame and then it disappears so quick.
"Because I'm just in it for the music, to go on stage and see that many people was just great to me because I feel that's the level I'm at musically.
"That to me is just what I want to be doing. I'll still be going for it for the next five or 10 years and if I'm sitting there just now, what's it going to be like in five or 10 years' time?
"I'm proud of winning The Voice, don't get me wrong, but I feel like getting the call to do T in the Park was a proud moment.
"People were saying "he's quit" because I decided to be a fireman – there are plenty of musicians who are working, you just don't hear about them as much,
"I've just got to keep going and it's a great job to do alongside music because you get a lot of time to do your thing."
It was McCrorie's third visit to T in the Park as a performer, having played T Break in 2010 and the festival last year, but he reckons this year topped the lot.
"That one to me was much better. I feel like last year I was kind of rushed into it and I got an acoustic kind of set up with two of my mates – it wasn't the full band," he explained.
"This was on stage with the full band and kind of rocking out at the end, so it was great.
"There were a few sentimental bits and emotional bits during the set, but I just wanted to go out and enjoy myself.
"It was a hard slot, especially where the tent is because it's kind of tucked away.
"Last year was a bit busier but like I say I'm going away from this Voice thing and becoming the songwriter Stevie McCrorie, rather than the guy who won The Voice.
"I'm not wanting to be a chart topper. Of course I want sales, but I believe sales and charts are a thing of the past unless you are huge.
"Some artists are playing festivals and cutting about the rest of the UK and they won't even break the top 40.
"Any artist would like it (sales), but I don't care because I'd happily play loads of festivals.
"I'm being the artist that I wanted to be.
"I'm really proud of The Voice and people saw something in me that made them get me to win, and I'm thankful for everything people did.
"But at the end of the day it was a TV show and a lot of your fans die away as soon as you are not on TV.
"I guess it's always going to be linked, but I've never jumped on the back of it and said 'I'm The Voice winner'.
"I just went out to say 'I'm Stevie McCrorie, the artist', and you have to take the rough with the smooth."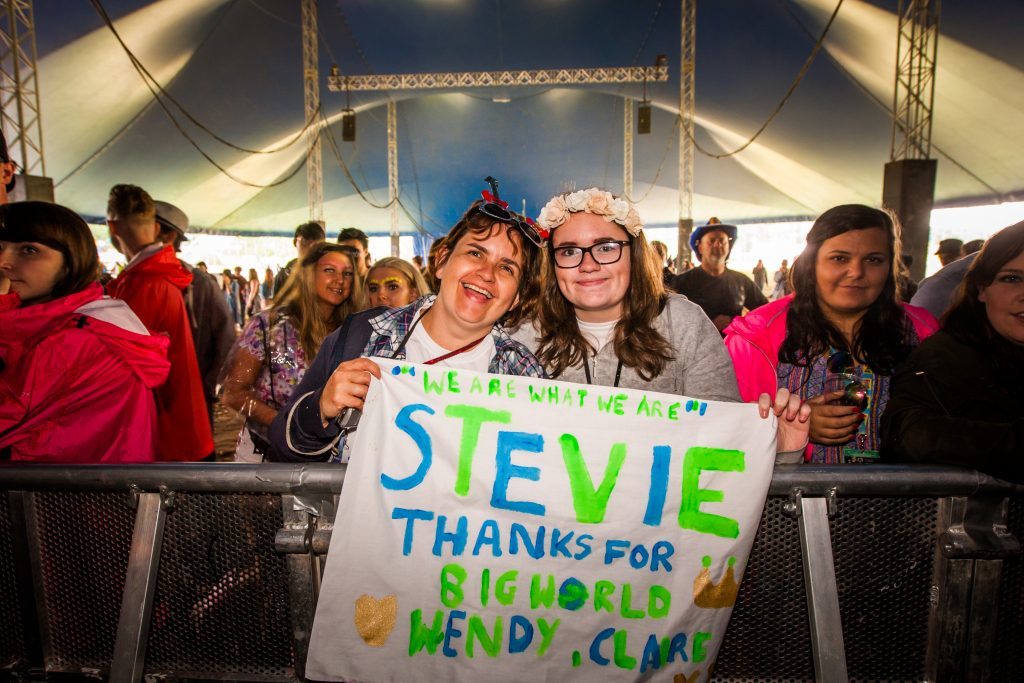 Among the interested spectators on Saturday afternoon at the side of the stage was McCrorie's mentor on The Voice, Ricky Wilson, who was relaxing before his own performance with the Kaiser Chiefs.
"He was watching the whole set. He came and gave me a cuddle and he says I'm doing the right thing and doing what I chose to do," McCrorie concluded.
"If anybody asks why I went back to being a firefighter, I've got a family to feed. Simple as that.
"Ricky's a great guy and has always been in touch with me.
"He's not fake – he's not a fake guy and I'm not fake either,
"But what a journey it's been over the last two years.
"I've just got to keep doing what I've been doing until the second album."