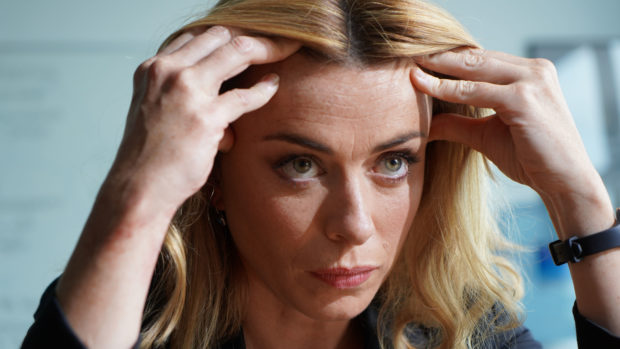 This week Paul welcomes the return of a popular thriller and reflects upon a trilogy of unforgettably disturbing documentaries.
THIS WEEK'S TV
KEEPING FAITH
Tuesday, BBC One, 9pm
The first series of this BBC Wales hit was compared favourably to series one of Broadchurch. The latter famously lost the plot completely after that inaugural outing, so let's hope the comparison doesn't persist. The excellent Eve Miles (who coincidentally starred in Torchwood, which was helmed by Broadchurch and incumbent Doctor Who showrunner Chris Chibnall) stars as a solicitor whose partner disappeared under mysterious circumstances. The story continues 18 months after his eventual return, with occasional flashbacks filling in the gaps. While Faith struggles to make sense of everything her family has been through, she takes on the case of a farmer accused of murdering her husband. A web of vaguely Nordic noir-influenced intrigue ensues. It's a promising return.
I AM NICOLA
Tuesday, Channel 4, 10pm
This new female-led anthology series kicks off with a standalone drama starring Vicky McClure as a woman searching for the perfect relationship. Unfortunately, she's stuck in a dysfunctional rut with a partner who doesn't remotely live up to her romantic ideal. Preview copies weren't available, so I'm afraid I can't tell you if this semi-improvised experiment pasts muster, but McClure is always worth watching and writer/director Dominic Savage is known for curating raw, compelling character studies developed in conjunction with his actors. Then again, his working methods have also resulted in some aimless, self-indulgent tedium from time to time. Your guess is as good as mine, folks, but this does sound potentially interesting.
ANIMAL BABIES: FIRST YEAR ON EARTH
Wednesday, BBC Two, 9pm
The 'aww' factor is higher than the sun in this beautiful new series. Three wildlife camera operators and various conservationists set their benign sights on six infant animals as they develop the fundamental skills required to survive in this big bad world of ours. It begins with a family of African elephants gathering to protect a vulnerable new arrival. She gradually learns how to use her trunk while becoming au fait with the intricate ways in which pachyderms communicate. Meanwhile, some baby hyenas bond with their dedicated mothers, a faltering sea otter comes to terms with life in a dangerous man-made environment, a wrinkled little macaque gains a degree of independence, and a rare mountain gorilla navigates treacherous treetop life.
BROKE
Thursday, BBC Two, 9pm
In the UK today, a third of those in gainful employment have less than £500 in life savings. They work hard, yet struggle to stay afloat. The cost of living rises every year, while wages remain in stasis. This humane and hugely vital series follows nine families from all walks of life as they explain what it's like to just about scrape by. We meet a father and son who've been left homeless due to direly unforeseen circumstances. Dad is signed up to a precarious zero hours contract. In Wales, a steelworker supports his family on just £300 a month. An ageing London Uber driver with no pension barely survives. Britain is one of the world's richest countries. Utterly scandalous.
FILM of THE WEEK
FLASH GORDON
Friday, Film4, 12:35pm
Much like the '60s Batman TV series, the irony-drenched camp of this pulp sci-fi romp would've flown over the heads of '80s kids who enjoyed it at face value (yes, I speak from experience). It's a fantabulous blast of Queen-scored nonsense in which our wooden hero saves the universe from the clutches of Max von Sydow, who's clearly having a whale of a time.
LAST WEEK'S TV
TV'S BLACK RENAISSANCE: REGGIE YATES IN HOLLYWOOD
Saturday July 13, BBC Two
Recently, a new generation of African-American artists has examined the black experience with a frankness never before seen on television. This revealing documentary sent a positive message: the uncompromising wit and insight of shows such as Donald Glover's Atlanta (which I urge you to watch) aren't anomalous. They're part of a growing reaction against endemic racism in a society governed by rich, white bigots.
LOUIS THEROUX: SURVIVING AMERICA'S MOST HATED FAMILY
Sunday July 14, BBC Two
Thirteen years after his first encounter with the notorious Westboro Baptist Church – a fundamentalist Christian ministry and anti-gay hate group – Theroux returned to find out how the 2014 death of twisted leader Fred Phelps has affected its members. He also investigated rumours that Phelps had been excommunicated in his final days after supposedly renouncing his vile beliefs. This led to another round of tense exchanges with indoctrinated church members, including one where the usually unflappable interlocutor almost lost his temper. They seemed broken, tired, their unspoken yet palpable fear being that if Phelps was a fallible human being, then maybe their hate-fuelled martyrdom has been meaningless. On this occasion, they came across as almost pitiable; victims of their extremist ideology. But it's hard to feel sorry for an organisation that has caused so much pain. It's their own fault. Meanwhile, a sliver of hope was provided by long-serving member Megan, who'd left the church and now spreads a message of tolerance.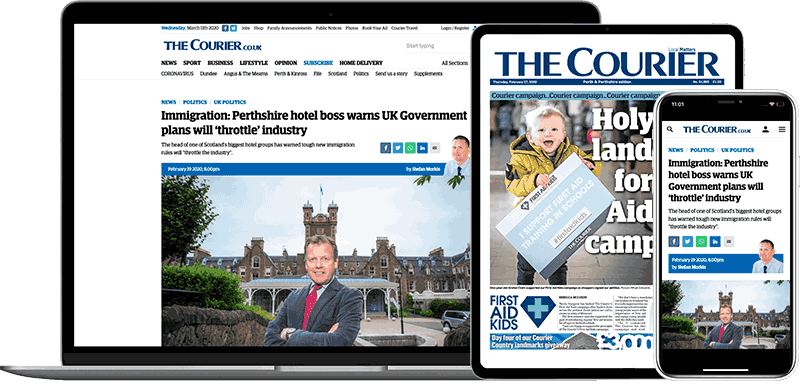 Help support quality local journalism … become a digital subscriber to The Courier
For as little as £5.99 a month you can access all of our content, including Premium articles.
Subscribe