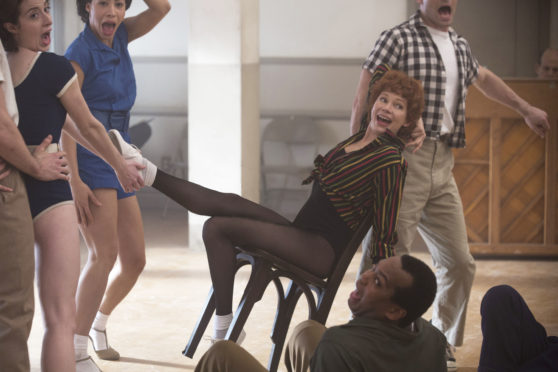 This week Paul flashes jazz hands with a legendary choreographer and breaks bread with a radical Christian community.
NEXT WEEK'S TV
FOSSE/VERDON
Friday, BBC Two, 9pm
Sam Rockwell stars as the legendary musical director/choreographer Bob Fosse in this Emmy-nominated miniseries. Michelle Williams plays acclaimed dancer Gwen Verdon, who was Fosse's wife and invaluable muse. It begins on the set of Sweet Charity, in which Shirley MacLaine replaced Verdon, who played the lead role on Broadway (Williams looks more like MacLaine than the actor who plays her). When the film flops, the chain-smoking Fosse is in dire need of a comeback. Cue Cabaret. While shooting in Munich, Fosse and Verdon's marriage is put under strain when he has an affair with a German translator. Though it cleaves to standard biopic tropes, this is nevertheless a well-acted and suitably elegant dramatization of a diverting showbiz yarn.
HOW TO BREAK INTO THE ELITE
Monday, BBC Two, 9pm
Does class still matter when it comes to securing a place among Britain's top professions? Of course it does, you only have to look at our government for proof. In this dispiriting documentary, BBC Media Editor Amol Rajan, who comes from a lower middle-class background, follows several young students for six months as they try to break into the elite. Studies have shown that only 10% of working-class people will succeed in this realm. Even when they do, on average they tend to earn 16% less than their colleagues from more privileged backgrounds. The ordinary young people we meet are intelligent, hardworking and ambitious, but the odds are stacked against them. So much for meritocratic social mobility.
COUNTING TIGERS: A SURVIVAL SPECIAL
Tuesday, STV, 9pm
Tigers are facing extinction. Every week, two of these beautiful, majestic beasts are killed by poachers. Thankfully, India has, in recent years, made a concerted effort to preserve its national icon. Narrated by the dulcet tones of Joanna Lumley, this documentary tracks the largest ever wildlife survey conducted anywhere in the world. It follows thousands of foresters as they travel the length and breadth of India to gather precise evidence of its tiger population. Our striped chums aside, the star of the show is friendly wildlife expert and campaigner Martin Hughes-Games, who puts these urgent conservation efforts in perspective. Humans are to blame for this dire situation, but at least we're now trying to do something about it.
THE BEST LITTLE PRISON IN BRITAIN?
Wednesday, STV, 8pm
Jurby Prison on the Isle of Man boasts one of the lowest reoffending rates in Europe. "Doing time here," states series narrator and former jailbird Stephen Fry, "is unlike doing time anywhere else in Britain." The inmates are, by and large, guilty of crimes which in all likelihood wouldn't incur a major prison sentence on the mainland. They're not saints, obviously, you wouldn't want them anywhere near your life, but they could hardly be described as evil. Jurby is a progressive institution housing male and female inmates, all of whom are allowed a certain amount of freedom depending on good behaviour. This surprisingly cheerful show will infuriate reactionary idiots, so for that reason alone I heartily recommend it.
FILM of THE WEEK
THE SHALLOWS
Tuesday, Film4, 9pm
This enjoyable B-Movie is basically Jaws stripped back to its barest essence. When a young woman goes swimming off the shore of a tiny Mexican island, she's terrorised by an atypically aggressive great white shark. Trapped on an exposed rock island, she has to fight for survival. That's all there is to it, but it's a simple premise executed with tension-fuelled aplomb. Undemanding fun.
LAST WEEK'S TV
INSIDE THE BRUDERHOF
Thursday July 25, BBC One
For almost 50 years the residents of Darvell, a picturesque Sussex village, have lived beyond mainstream society. A radical Christian community, they eschew television, mobile phones and computers. There is no crime, no homelessness. Have they found the answer to a truly harmonious life? Or are there prices to pay within this rural utopia? With commendable sensitivity, Inside the Bruderhof examined their anti-consumerist lifestyle. They need money to survive, of course, hence the existence of their multimillion pound children's toys and furniture-making business, but the profits are siphoned into serving the community as a whole. The programme focused on a teenage resident at a crossroads in her life. After some time spent living independently in London, she decided that Darvell is a little pocket of Heaven on Earth. Maybe she's right.
ROSS KEMP LIVING WITH…
Thursday July 25, STV
Britain's foremost investigative reporter bedded down with some rough sleepers in the first episode of his latest Partridge-esque series. "I've always believed," he intoned with the utmost gravity, "that to understand an issue, you need to get as close to it as you possibly can." That selfless dedication must've provided enormous comfort to our homeless population. Kemp probably means well, but he's an utterly risible figure.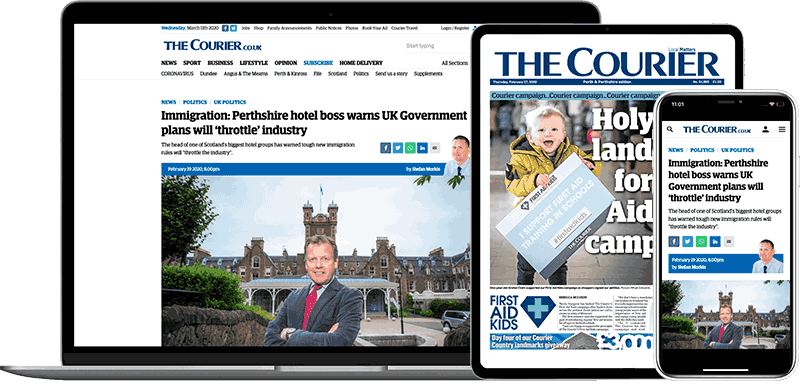 Help support quality local journalism … become a digital subscriber to The Courier
For as little as £5.99 a month you can access all of our content, including Premium articles.
Subscribe