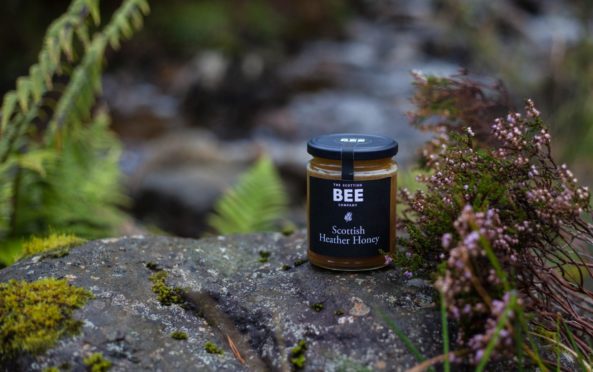 A Scottish honey was named as a world-leading superfood in a recent scientific study.
The Scottish Bee Company's heather honey contains up to 10 times more of the essential micronutrient, manganese, compared to 200 of its global rivals.
This unique honey is also among the world's top manganese-containing food products.
Researchers from Fera Science Limited teamed up with the Edinburgh-based bee company to investigate the nutritional content of its honey, which is produced in a number of areas across Scotland, including Aberdeenshire.
The company was founded by Iain and Suzie Millar in 2017 out of a love
for the environment and the honey bee, while they also felt strongly there was a
need for more homegrown, bee-friendly honey.
Suzie, said: "It's been remarkable to see the results of the scientific analysis show that our Scottish heather honey has superfood quality, more so than many other honeys around the world."
The recipe for banana bread features heather honey as an alternative to refined sugar, and is easy to make as you can literally throw everything into your mixing bowl, whizz it up and bake.
The result is a delicious, moist banana bread which can be eaten straight from the oven (always the best way) or toasted and served with a dollop of honey for breakfast the next day – if there's any left!
The Scottish Bee Company's online shop can ship products throughout Scotland and beyond. 
---
Healthy honey banana bread
(Makes one loaf)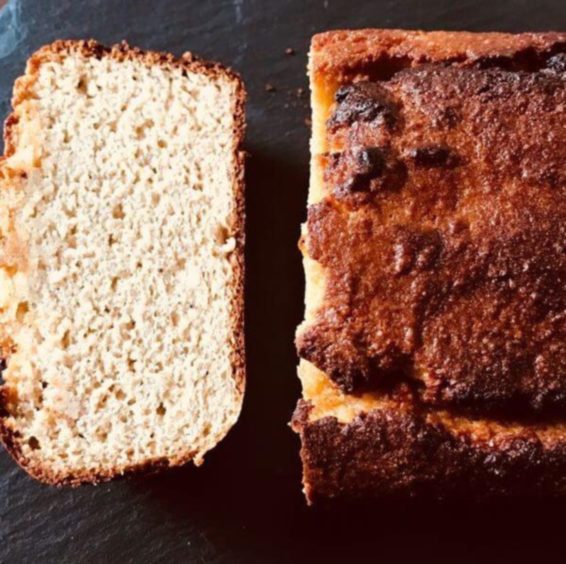 Ingredients
50g butter or vegan butter
1 tbsp heather honey
1 tbsp vanilla extract
3 eggs
3 ripe bananas
200g ground almonds
1 tsp baking powder
½ tsp salt
Method
Mix all of the ingredients together in a food processor.
Place into a greased lined loaf tin and bake at 175°C for around an hour.
Check that the cake bounces back when you press a finger on the loaf to ensure it's baked through.
---
Honey nut oat bars
(Makes 15 bars)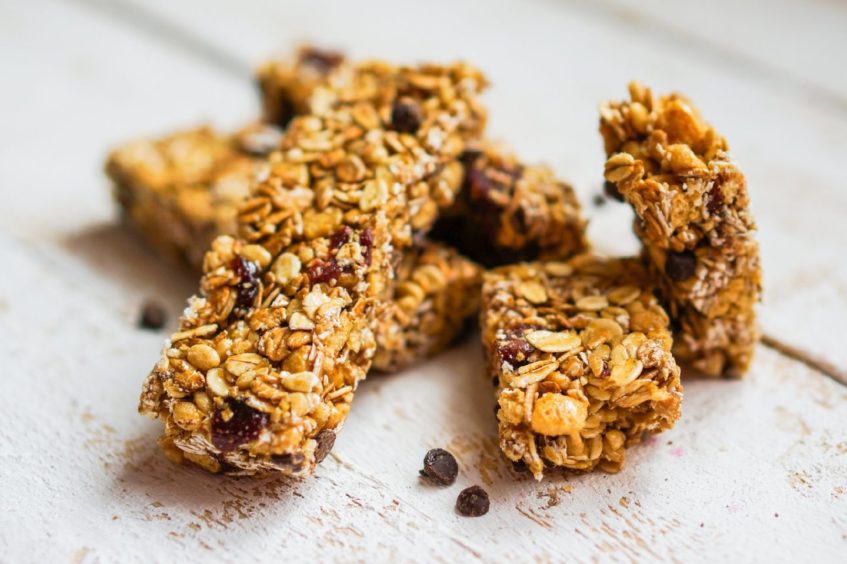 Ingredients
120g rolled oats
30g unsweetened puffed rice (not crisped rice cereal)
75g toasted flaked almonds
25g mixed seeds
130g stoned dates, chopped
50g dark chocolate chips (optional)
40g raisins or dried berries of your choice
100g crunchy peanut butter
90g honey
Method
Preheat the oven to 180°C/160°C fan/gas 4.
Line a 20cm/8in or 23cm/9in square tin with baking paper.
Spread the oats out on to a baking tray and bake for about 10 minutes until they smell nice and toasty. Set aside to cool.
Mix together the toasted oats, puffed rice, almonds, seeds, chopped dates, chocolate chips and raisins in a large bowl.
Melt the peanut butter and honey together in a small saucepan over a gentle heat.
Stir until the mix is thoroughly combined.
While still warm, stir the peanut butter and honey into the oat mixture (you may need to get your hands in there) to completely coat all the oats, nuts and fruit.
Tip the mixture into the lined tin and press firmly to make an even layer.
Place the tin into the freezer for 20 minutes to firm up before cutting into 15 bars.
Wrap each bar in cling film to keep them fresh.
---
Further reading…
Season's Eatings: Why Scottish honey has stepped into the global spotlight