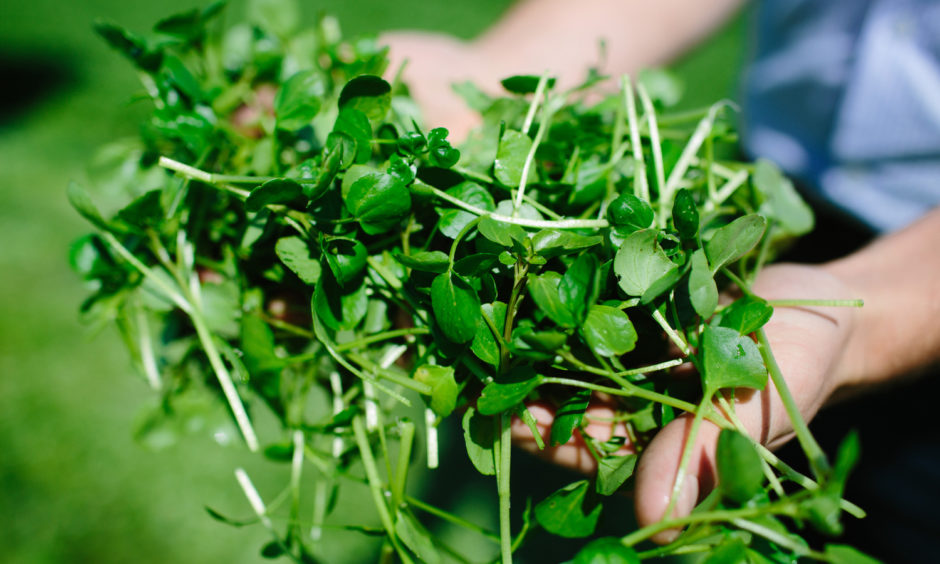 Rebecca Shearer speaks to the experts behind the cultivation and cooking foods currently in season. This week, she learns about the health-supporting properties of watercress…
Despite it appearing in our egg sandwiches on occasion, many of us probably aren't aware of the nutritional value and seasonality of watercress.
In fact, it's one of the best foods you can have, in health terms. Indeed, in 2017 American doctor Joel Fuhrman created the ANDI (Aggregate Nutrient Density Index) to show how much nutrition you can get from one portion of certain foods, on a scale of 1-1,000. Watercress was one of only five to achieve 1,000.
Additionally, significant research suggests watercress holds health-protecting properties. An experiment conducted in association with The Watercress Company and the University of Ulster found that eating watercress regularly reduces the level of DNA damage in blood cells, as well as reducing the risk of those cells from being damaged by 'free radicals' which can help protect against diseases including cancer.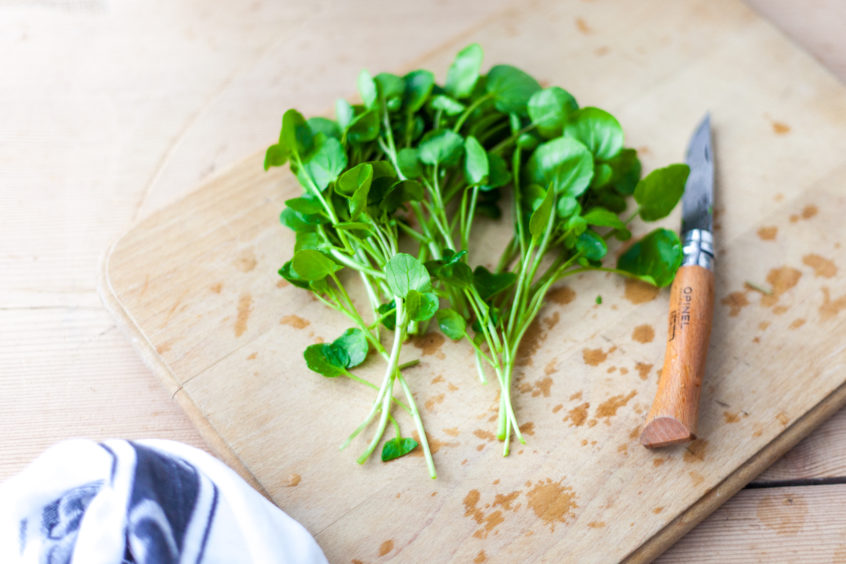 But, in Scotland, there are little if no commercial producers of this powerful superfood, despite it being found in abundance out in the wild.
Here, we've spoken to two commercial producers of watercress from England, The Watercress Company and Vitacress, a wild forager based in Scotland's west Highlands, and a nutritional therapist based in Aberdeen, to find out more about this powerful plant and why we should be eating it regularly.
---
When is watercress in season?
Watercress is largely available all year round in the supermarkets, though it's likely to be imported during the winter months.
Tom Amery, managing director at The Watercress Company, says that, though his company is able to supply watercress throughout the year, he recognises the main season as being May to October.
"The UK watercress season is usually considered to last from the beginning of May until the end of October, although The Watercress Company, one of the UK's biggest commercial growers of watercress, also owns farms in Spain and the US to ensure a year-round supply."
Meanwhile, Steve Rothwell, director at Vitacress and who has a PHD in watercress, says that the season has changed over the years.
He says: "The watercress season has changed with time. In the old days, you were only able to buy watercress when there was an 'r' in the month – so it was primarily a winter crop. It was one of the rare, fresh greens that, if you were living in London, for instance, you could eat fresh green watercress all the way through from September to April.
"Talking today, it's totally turned on its head as most England-based watercress growers would probably say they'll get their seeds in around March time and the watercress season would run through until about the first severe frosts of November.
"When I first joined Vitacress, we were producing 52 weeks of the year but were struggling in December and January to get the quality for the supermarkets and had to get big plastic covers over the beds and try all sorts of innovations to get it through that period.
"Our company was really the pioneer of the season changing as we set up a farm in Portugal, meaning we could grow it there in the dead of winter. As time has gone on, we've become a bit more lazy on the English farm, so we tend to run in Portugal from November to April. It's easier to give the Portugal farm a longer season than fight to extend the English one."
Why isn't it grown commercially in Scotland?
Despite Scotland's renowned rainy climate, which is ideally suited for watercress, the nutritional plant isn't commercially produced yet here.
Steve reckons it's due to a lack of demand and that many people here may not know much about watercress.
He says: "It's always mystified me that, to my knowledge, there isn't really any grown commercially in Scotland. Watercress likes temperate weather, it loves rain and the Scottish weather – particularly on the West coast where you don't get many frosts – is perfect for it.
"I think the fact it isn't grown in Scotland is due to a lack of demand, more than anything. In England it's almost as if people knew it and wanted it, so people grew it, but in Scotland it's been the reverse."
Are we able to harvest and grow watercress ourselves?
Clare Holohan, a medical herbalist and local forager based in the West Highlands, says that growing watercress at home is relatively simple, though we should exercise some caution when foraging it in the wild.
"It's quite a common plant to find in Scotland. Watercress regrows quite easily, unless you pick it at the root. Harvesting any kind of foraged food, you want to take no more than 10% of the plant so that the remainder can still survive and regenerate. But it will keep coming back, so you could keep visiting the same patch throughout the year and you'd have a continuous supply.
"It's an easy one to grow at home and a lot of people cultivate it in their kitchen. It likes water so needs to be kept really damp. In the wild you'll find it ditches, shallow water and even in some puddles that have moving water going through them.
"For any wild plants that grow in a watery or damp habitat, there's a possibility of them obtaining the parasite liver fluke. It comes from livestock, usually sheep but sometimes cattle, and is much more common in livestock than it is in people, but it is still a risk factor when harvesting any wild foods in damp patches near livestock. If you harvest watercress away from livestock, about 200m is enough, then you should be ok.
"It's not a massive worry but if it is a concern I would say to definitely cook your watercress before you eat it."
Tom also has some top tips for people wanting to grow watercress at home.
He said: "It is possible to grow it at home, planted in soil but experience tells us it's a challenge to get enough and often it turns to flower as it's stressed. The best location for watercress is in free-flowing spring water."
Steve echoes the sentiments of Clare and Tom, that watercress is easy to grow in purer water supplies.
He added: "You should only grow watercress in water you'd be happy to drink. It'll grow in any wet soil or gravelly stream bed, it's not difficult to grow it, but to make it safe to eat as a salad the water has to be microbiologically clean.
"It can be grown at home as long as it has a plentiful supply of moving water – that's the secret to successful watercress."
Why should we be eating watercress?
Despite it being relatively easy to find and being in season for most of the year, the nutritional benefits of watercress are second to none and should undoubtedly take pride of place in our main diets.
Tom says: "Watercress is one of the healthiest vegetables available. Packed full of over 50 essential vitamins and minerals, watercress tops several nutritional scales; it scores full marks (100/100) on 'The powerhouse fruits and vegetables list' created by The Center for Disease Control and Prevention and a full 1000/1000 on the Aggregate Nutrient Index (ANDI) Scale.
"Gram for gram it contains more calcium than milk, more vitamin C than an orange (vital for a healthy immune system), more folate than banana, more vitamin E than broccoli, and 100g of watercress provides more than half your daily requirement of vitamin A."
Clare says: "With wild plants, obviously depending on where you're picking it from, there's a lot of diverse nutrients in the soil. I tend to think a lot of wild plants seem to be better for us because they're exposed to a lot of different nutrients. Growing it in the house is still healthy but the watercress may not have as much access to the minerals and trace nutrients found in the wild soil in the same way that wild plants do."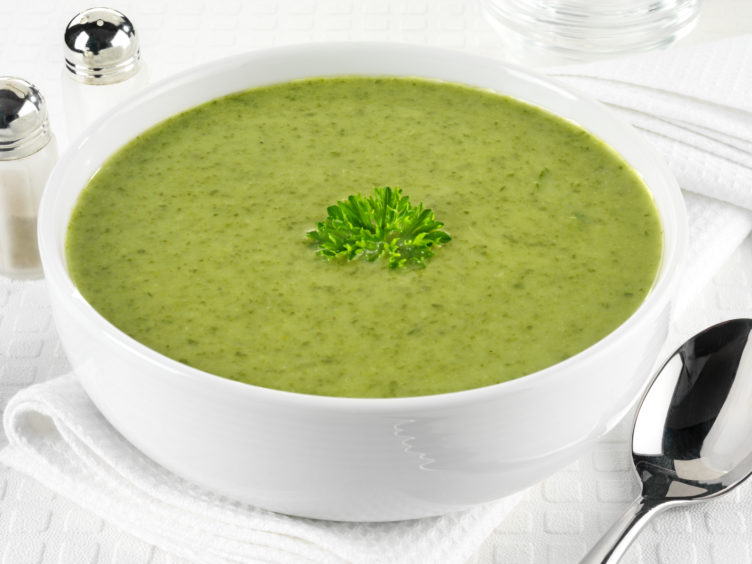 Beverley Sarstedt, nutritional therapist at Nourishing Insights in Aberdeen, says: "Watercress is one of my favourites. It is related to the cruciferous veg family, like broccoli and kale and cauliflower, and it contains phytonutrients which support detoxification and are also known to be cancer fighting. It's also high in antioxidants and is a great source of vitamin C which is needed for immune health among other benefits.
"It's also rich in iron for blood health and as a leafy green it provides folate which we need for the nervous system, hormone and mental health plus magnesium which is a mineral commonly deficient.  In the diet it can be eaten alone or added to salads with a mix of other salad leaves, added to smoothies, soups or any other meal. "
What are some of the best ways to incorporate it into our diets?
Bringing it into our diets is easier than you might think as watercress makes a good addition to salads, can be eaten raw, and mixed into so many different dishes that we possibly already eat regularly, such as mashed potato, quiches, stews, soups and eggs.
Tom says: "Watercress is at its healthiest-best eaten raw, so it's no surprise that salads are the most popular way to enjoy watercress. However, watercress is fantastic in a smoothie – it's less fibrous than spinach and easier to blend, but is also fabulous stirred into a stir fry, wilted into pasta or blitzed into that all-time classic, watercress soup!"
Steve says: "Anything you do with lettuce, cabbage or spinach you can also do with watercress. Both in the sense of having it raw and cooking with it.
"One of my favourite ways to eat it – which we used to use when the kids were younger – was that we used to make mashed potato then chop up a bag of watercress and stir it in just before serving. Then within about 30 seconds of stirring it in and serving it, the watercress wilts and isn't crunchy or stalky anymore!"
---
Watercress, pickled peach and fennel salad with pomegranate and almonds
(Serves 2)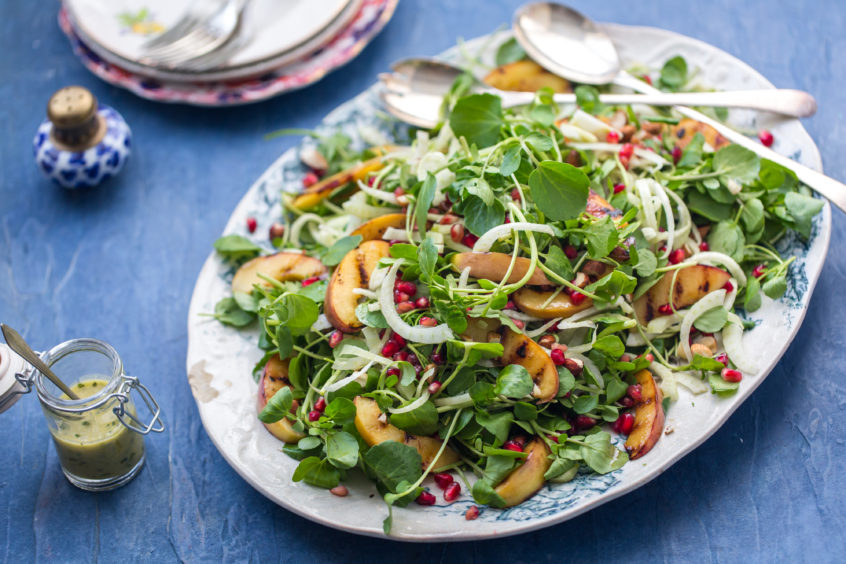 Ingredients
85g watercress
2 x peaches
½ a head fennel
50g almonds, toasted and roughly chopped
2 tbsp pomegranate seeds
Vegetable oil
For the pickle:
50g caster sugar
100ml white wine vinegar
Pinch coriander seeds, toasted and lightly crushed
1 star anise
For the dressing:
50ml extra virgin olive oil
2 tsp chopped tarragon (or substitute for 1 tsp dried)
½ tsp lemon zest
Squeeze lemon juice
Salt
Method
First make your pickle by adding the sugar, vinegar, coriander and star anise in a pan and bringing to the boil along with a pinch of salt.  Set aside and allow to cool.
Halve the peaches and cut them into wedges. Take a char-grill pan and place it on a high heat. Brush the peach segments with oil, then cook in the char-grill pan for a minute or so, turning once, until lightly charred on both sides. Place the peaches into the cooled pickling liquor and leave to pickle for 30 minutes while you prepare the rest of the ingredients.
Make the dressing by whisking together the lemon juice, lemon zest, olive oil and tarragon. Season to taste, adding more lemon juice if required
Trim the fennel, finely slice, and add into a large bowl. Remove the peached from their liquid and add into the bowl along with the watercress. Drizzle with the tarragon dressing then toss to coat.
Arrange the dressed salad on two plates, then scatter over the almonds and pomegranate seeds. Serve immediately.
Recipe courtesy of The Watercress Company. 
---
Read more in this series…
Season's Eatings: Getting to the root of it all with carrots
Season's Eatings: Beetroots should be firmly rooted in our summer menus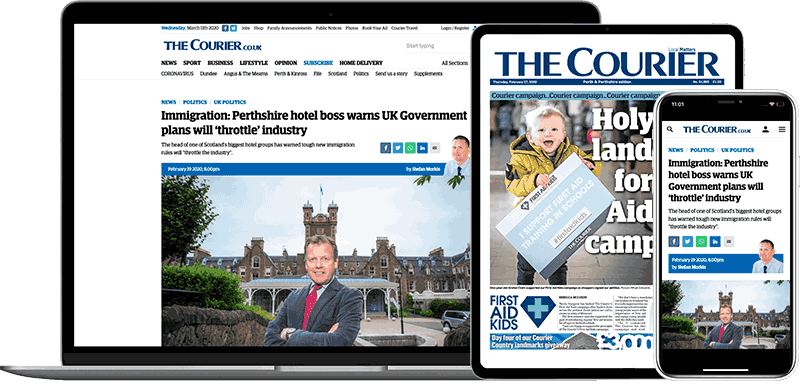 Help support quality local journalism … become a digital subscriber to The Courier
For as little as £5.99 a month you can access all of our content, including Premium articles.
Subscribe