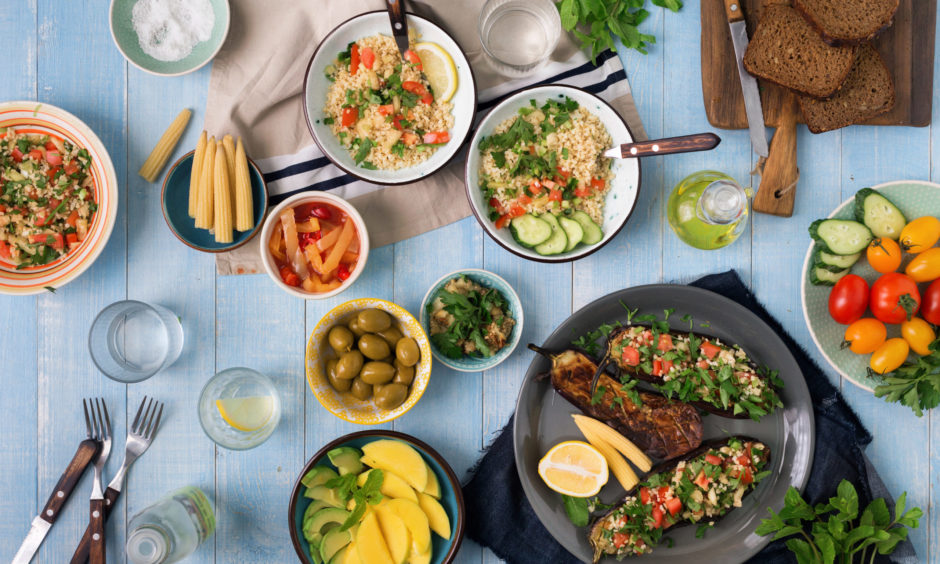 New research from Food Standards Scotland reveals Scots have been cooking from scratch more often and ditching processed foods, so we're helping you keep up the good work with some new recipes from Scottish Slimmers.
It seems many Scots used lockdown as a time for cutting out processed foods, creating healthier options from scratch instead.
Research from Food Standards Scotland (FSS) carried out between May and July revealed 28% of respondents said they ate healthier meals more often.
The online survey conducted by Ipsos MORI, tracked food purchasing and consumption in Scotland for three months from May to July, and found 33% of people said they had fewer takeaways compared to the period before lockdown, either because of cooking more at home, being concerned about Covid-19 or trying to save money.
An additional 35% of people said they either bought less or no processed food, with the same number opting to cook from scratch. But, it seems, many of us also succumbed to less healthy treats, with 37% saying they snacked more on sugary and salty foods.
With a shift being made towards healthier eating, we've selected a few recipes from Scottish Slimmers' upcoming meat-free recipe book, out at the end of August, to help us keep up the good work…
---
Scottish Slimmers' Black Bean Burger
(Serves 2)
Nutritional Value
Fat: 2.7 g
Carbs: 39 g
Protein: 12 g
Total Calories: 222
Ingredients
200g black beans
25g oatmeal
40g onion, chopped
2 cloves of garlic
15g fresh parsley
1 tsp chilli
½ tsp cayenne powder
½ tsp sea salt
½ tsp pepper
Method
Drain and rinse the black beans and pat dry with paper towel.
Place all of the ingredients in a food processor and the mixture becomes sticky.
Form 4 patties and cook on the stove top on medium heat with coconut oil.
Fry the patty for about 3-5 minutes each side and then you can add any of your favourite toppings to the burger patties.
---
Sweet potato and chickpea curry
(Serves 2)
Nutritional value
(per serving)
Fat: 11 g
Carbs: 57 g
Protein: 11 g
Total Calories: 363 Calories
Ingredients
1 small sweet potato, diced
240g chickpeas
250ml oat milk
1 small onion, chopped
200g chopped tomatoes
1 tbsp olive oil
1 tbsp ground turmeric
1 tbsp ground cumin
1 tbsp ground ginger
1 tsp sea salt
Method
In a large pot heat the olive oil and the onions and the spices. Cook until the onions become translucent.
Next add in the sweet potato then the remaining ingredients, making sure that the sweet potato is completely covered with the liquid.
Bring the curry to a boil and then turn down to a simmer for about 40 minutes or until the sweet potatoes are soft.
Serve with wholemeal pitta bread.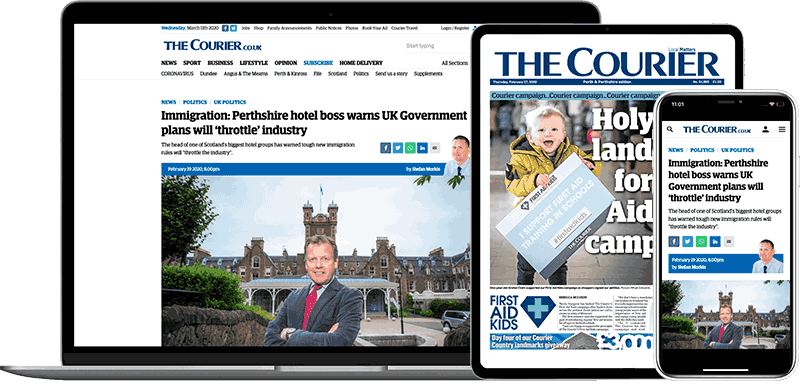 Help support quality local journalism … become a digital subscriber to The Courier
For as little as £5.99 a month you can access all of our content, including Premium articles.
Subscribe