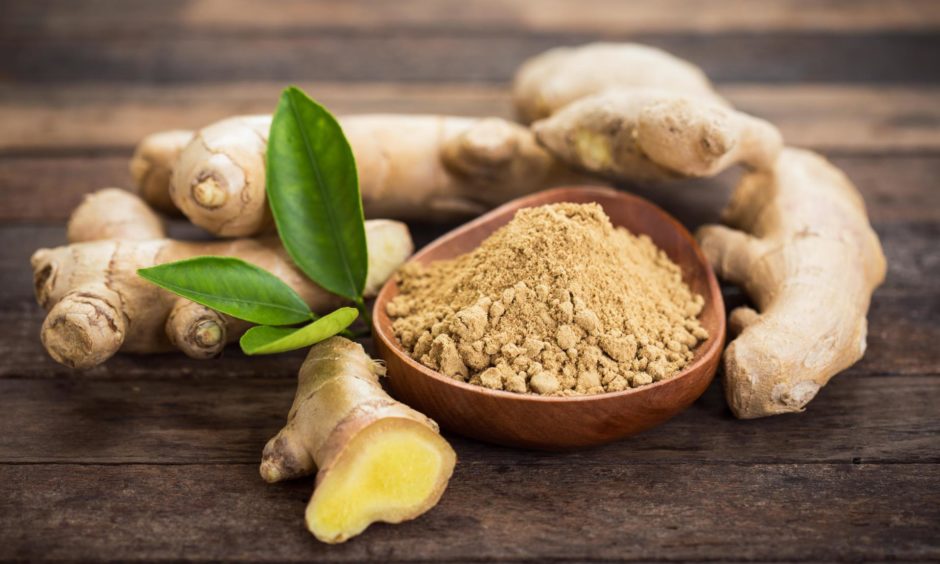 Whether you love it or loathe it, ginger is a sure sign autumn is here and is a great ingredient to add a bit of spice to various bakes. Try out these two biscuit recipes to get your fix
Ginger is one of those ingredients that is like Marmite – you either love it or hate it. But, despite the ongoing debate, there is no doubt that the spice has been an essential ingredient in many recipes for hundreds, if not thousands, of years.
As well as being associated with the start of autumn, ginger is a popular home remedy for some ailments including nausea and stomach pains and can also add a bit of spice to biscuits, cakes, puddings and other sweet treats.
Aunt Kate, the "original domestic goddess" who wrote recipes for the People's Journal and the People's Friend from the late 1880s to the 1960s, used ginger widely in her recipes. The two below, for ginger creams and ginger snaps, are just a couple of the many she featured with the plant-based spice in her baking book from 1933.
For more inspiration, have a look at our previous Aunt Kate recipes here.
---
Ginger creams
Aunt Kate says: "Ginger creams are put together with a generous filling of flavoured cream and are topped with walnuts. Arrange them nicely on a plate with a frilly d'oyley and they will soon disappear."
Ingredients
½ lb flour
¼ lb butter
1 oz (approx 28g) ground ginger
4 oz (approx 115g) caster sugar
Milk
Whipped cream
Walnuts
Method
 Sieve the flour, sugar and ginger into a basin, and rub in the butter until free from lumps.
Then form the mixture into a stiff paste, adding a little milk. Turn onto a floured board and knead with your hands until the mixture is free from cracks.
Flour a rolling pin and roll the paste out very thinly. Cut it into rounds and bake on a greased tin in a moderate oven (180-190ºC) for 15 minutes.
Then put two together with whipped cream, flavoured with a little ginger essence, and cover the tops with ginger icing or buttercream.
While the icing is soft, press half a walnut on top of each biscuit.
---
Ginger snaps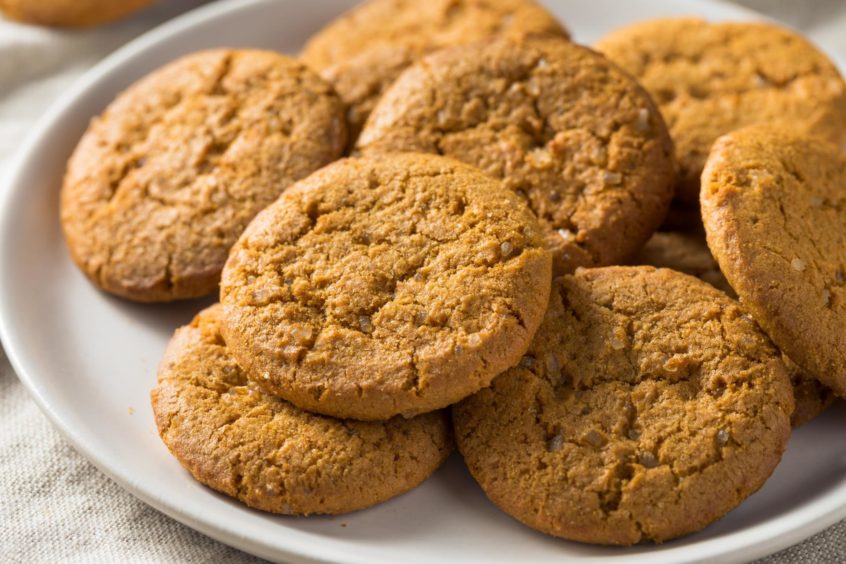 Ingredients
3 oz (approx 85g) lard
½ lb (approx 225g) flour
1 tsp lemon juice
½ tsp bicarbonate of soda
3 oz (approx 85g) brown sugar
2 tbsp treacle
1 tsp ground ginger
Grated rind of half a lemon
Method
Put the treacle, lard and sugar into a saucepan on a moderate heat and let them melt.
Put the flour, ginger, and lemon juice and rind into a bowl.
Add the soda to the hot mixture in the saucepan and pour all into the centre of the dry ingredients.
Mix all together to a smooth paste and roll out thinly.
Cut into small rounds and bake on a greased tin for 15 minutes in a moderate oven.
---
Read more in this series…
Aunt Kate's Kitchen: Meringue recipes from the 1930s that have stood the test of time
Aunt Kate's Kitchen: Lemons add a zest to life in these classic recipes from the 1930s