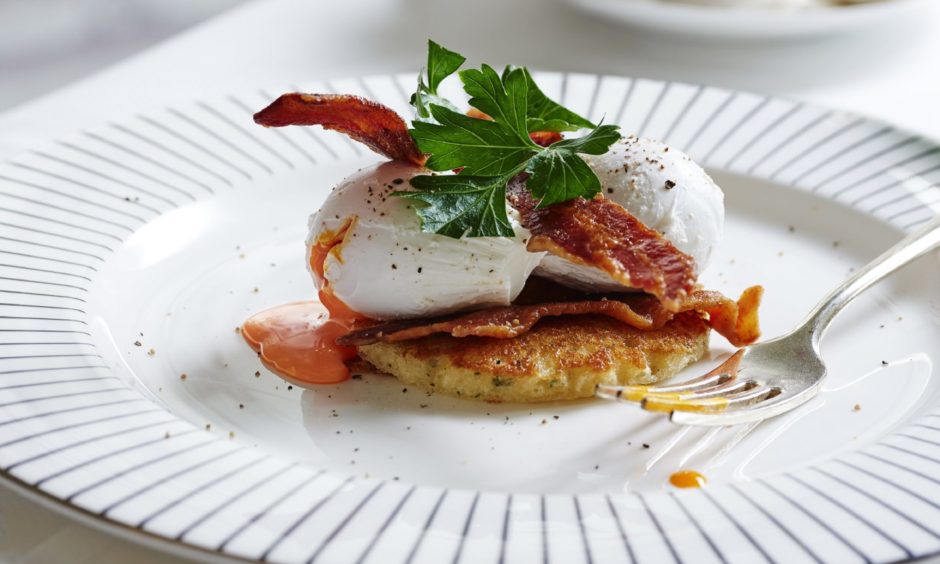 Eggs are almost always a winner when it comes to breakfast or brunch, and this recipe is no exception.
There's always something special about having a poached egg for breakfast, no matter what day of the week it is.
This recipe, which also brings pancetta and sourdough into the mix, is so simple to make, we almost can't believe how quick it takes to put together.
If this hasn't quite whet the appetite, or you're looking for some more inspiration when it comes to brunch or breakfast, then take a look at the previous recipes in this series here.
---
Poached eggs with crispy pancetta
(Serves 1)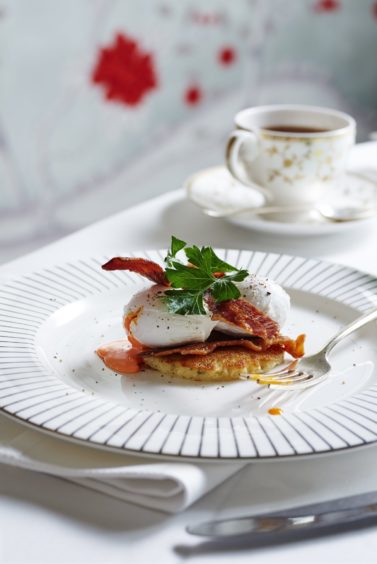 Ingredients
1 large egg
2-3 slices pancetta
1 slice sourdough bread
1 tbsp parsley, roughly chopped
Drizzle of olive oil
Method
Bring a large saucepan of water to just below a simmer. Stir the water to create a whirlpool effect.
Crack an egg into a small bowl and as the whirlpool is dying down carefully drop the egg into the water.
Leave to poach for about three minutes, until the white is set and the yolk is still runny. Then remove with a slotted spoon.
In the meantime, heat a small frying pan over a medium-high heat and add the pancetta. Fry for around two to three minutes per side or until crisp.
Remove from the pan and place on to kitchen towel.
Toast the bread. Then top with pancetta and the poached egg. Sprinkle over the parsley and some seasoning and finish with a drizzle of olive oil.
Recipe from www.eggrecipes.co.uk
---
More in this series…
Brunch box: An amazing breakfast focaccia for the best start to the day