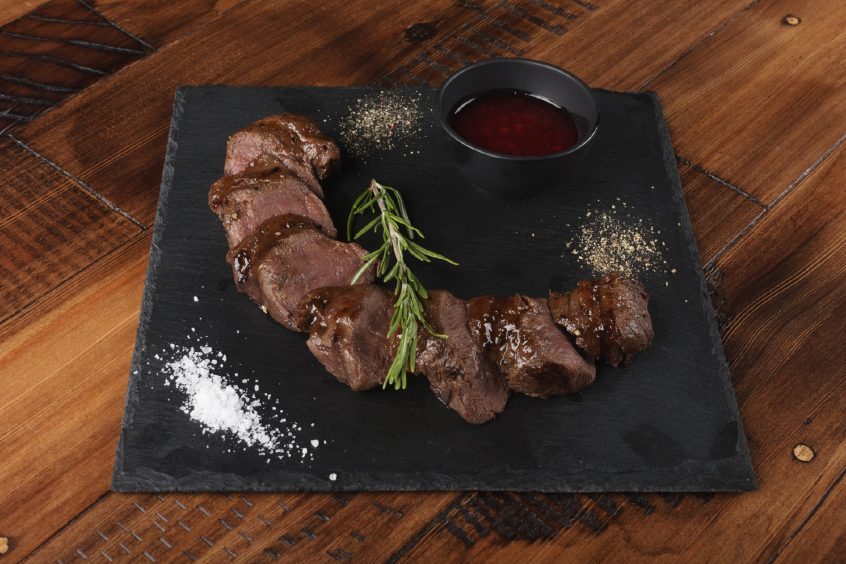 After all the festive feastings we've all promised to eat more healthily in the new year, says Garry Watson, chef proprietor of Gordon's Restaurant in Inverkeilor.
Venison is the perfect choice – it's one of the healthiest meats and we have an abundance on our doorstep.
Rich in iron and vitamin B2, it's low in carbs compared to beef, pork and chicken, it's no wonder sales have soared in recent years. It's very popular in restaurants where customers tend to be more adventurous and looking for something different as well as healthy.
But it's not as tricky to cook at home as you might think. Whether you quickly pan roast a fillet or a haunch, or slow cook a neck or shoulder for 3½ hours, the result is always outstanding. The bones also make an amazing rich tasting crystal clear jus or consomme.
However, the healthiest, lightest and easiest way to prepare venison is raw in the style of tartare. This makes an amazing impressive starter that can be made in advance and plated easily for a classy dinner.
Ensure you use the best quality and freshest possible venison for this. We are fortunate to have a specialist supplier here in Courier Country – Highland Game Ltd – who produce a consistent world class product.
Finely dice 400g loin of roe deer free from any sinew. Place in a medium bowl and place that in a larger bowl or roasting tray filled with ice. Season with smoked salt (or sea salt), milled black pepper and a splash of sherry vinegar, then simply mix 2 tablespoons each of very finely diced carrot, celeriac, chives and pistachio nuts (or hazelnuts). Add 1 tablespoon of mayonnaise and mix until combined. I like to mould in a greased metal ring for a stylish presentation, but it can be simply spooned into the centre of serving plates. Serve the tartare with a fresh quail's egg yolk on top with a twist of black pepper and garnish with fresh sliced pear, crisp croutons and a small dressed herb salad.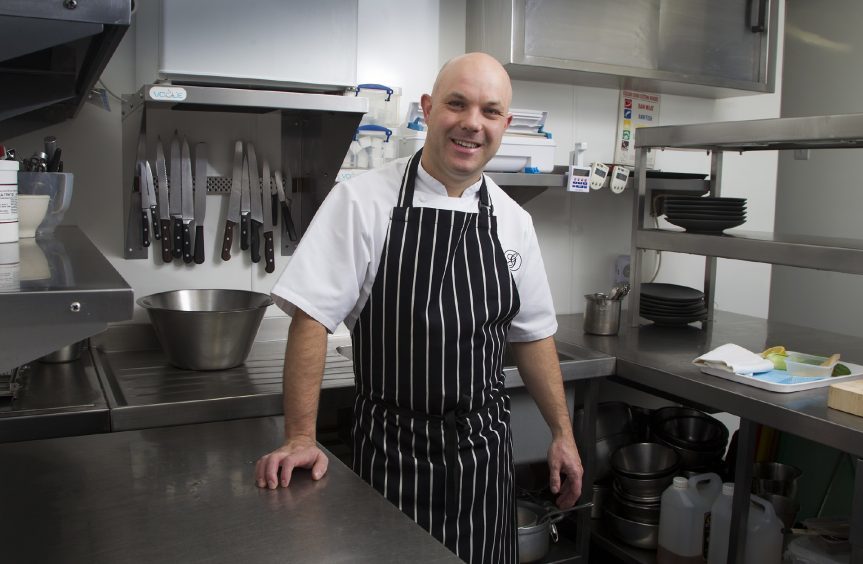 Chef's tip
To make dicing venison neater and easier, I place the meat in the freezer to firm slightly. It will chill from the outside in. You want the surface to be frozen and the inside to be chilled (not frozen) – this should take around 30 minutes. Hygiene is also very important so ensure you keep everything scrupulously clean when preparing tartare, work quickly and keep all ingredients as cold a possible. I also place my chopping board in the freezer for 30 minutes before dicing the venison.