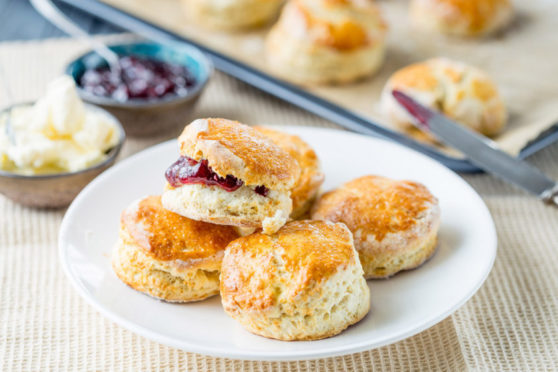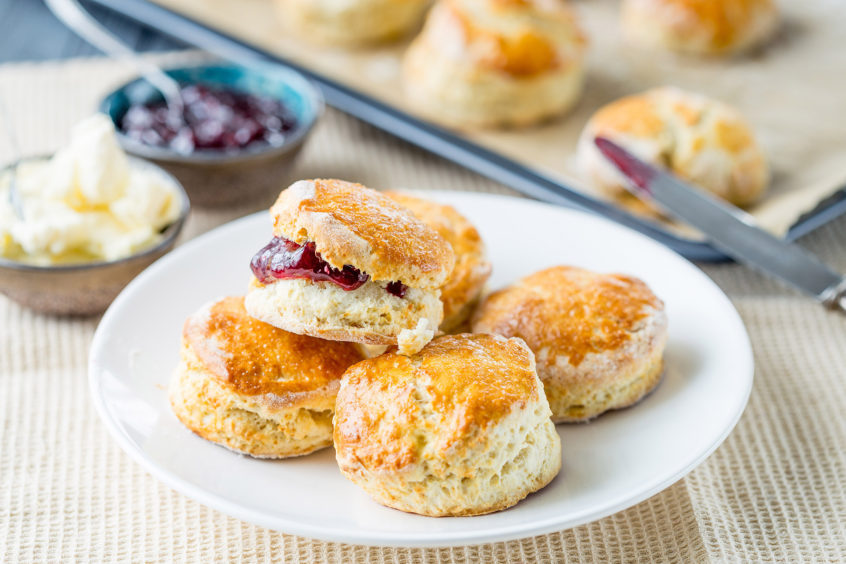 Scones have always been popular but these two easy recipes straight from the original domestic goddess make it easy and simple to whip up the delicious treats in no time at all.
Scones have always been a popular teatime treat and are said to have originated from Scotland, where it is believed they derived from the griddle-pan favourites, bannocks. Despite being popular all over the world, there is nothing like the traditional plain scone, with the equally-common cheese and fruit variations also regularly proving a hit.
As recent reports reveal, the scone is still a classic favourite, having been in the top 20 most-searched for recipes on the BBC Good Food website and consistently sought after on Google since lockdown began.
But it's not just in recent weeks that they have proved popular, as Aunt Kate has scores of scone recipes in her baking and cooking books from the early 1900s.
The 'original domestic goddess' who used to provide recipes and household tips in the People's Journal from the late 1880s to the early 1960s, was not shy when it came to scones.
In Aunt Kate's Baking Book from 1933, she writes: "Nothing is nicer for tea than a homemade scone.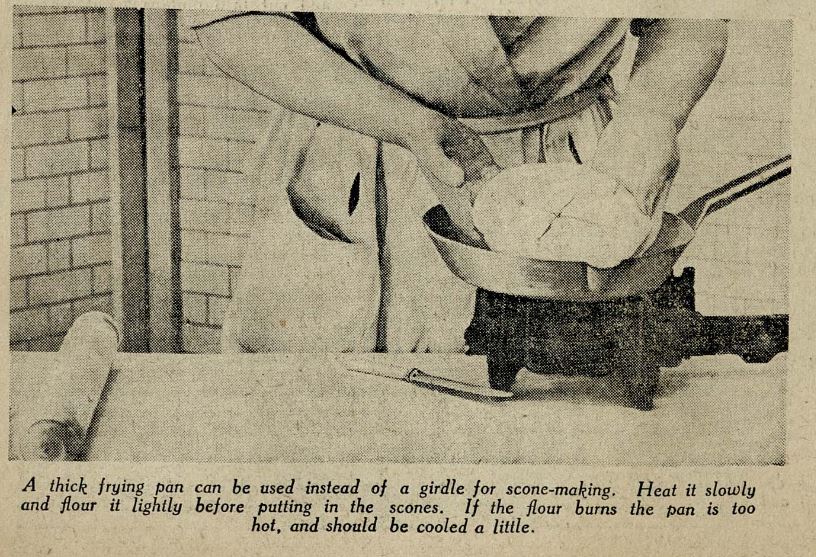 "A thick frying pan can be used instead of a girdle for scone-making. Heat it slowly and flour it lightly before putting in the scones. If the flour burns, the pan is too hot and should be cooled a little".
In Aunt Kate's Cookery Book No. 2, published in 1910, she writes about the importance of having a good self-raising flour in order to make the perfect scone.
She writes: "I number amongst my contributers a retired baker and confectioner, who has been good enough to supply me with the following notes, which are in the nature of 'trade secrets' and may be specially useful to small shopkeepers making scones.
"Flour is said to be self-raising when mixed with certain proportions of acids and carbonates in such quantities as to react to one another.
"Prepared flours never contain butter, as it would go rancid if kept any length of time, therefore it is better for the housewife to buy her own ingredients."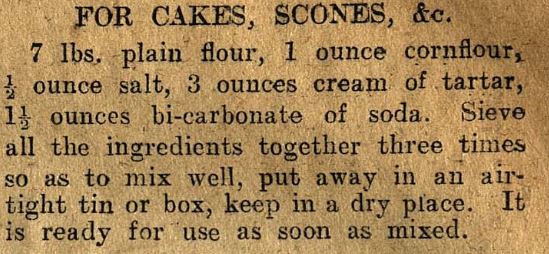 To make a flour suitable for scones, if self-raising is not available, Aunt Kate suggests the following: "You need 7lbs plain flour, 1 ounce cornflour, ½ ounce salt, 3 ounces cream of tartar, 1½ ounces bi-carbonate of soda. Sieve all the ingredients together three times so as to mix well, put away in an airtight tin or box, keep in a dry place. It is ready for use as soon as mixed."
Here are two of Aunt Kate's recipes, Glasgow scones from her 1910 cookery book and tea (plain) scones from her 1933 baking book. Whether you put the jam on before or after the cream is something left up to you to decide…
---
Recipes
---
Glasgow Scones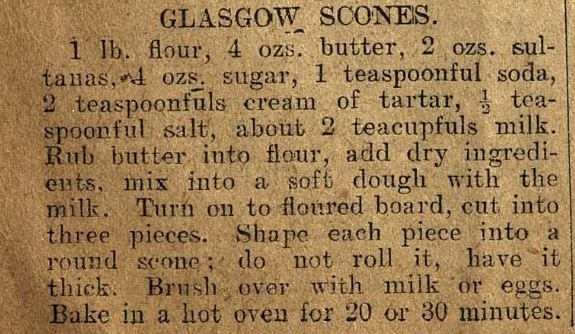 Ingredients
1 lb flour
4 oz butter
2 oz sultanas
4 oz sugar
1 tsp soda
2 tsp cream of tartar
½ tsp salt
2 cups of milk
Method
Rub the butter into the flour, add the dry ingredients and mix into a soft dough with the milk.
Turn the dough onto a floured board or counter and cut into three pieces. Shape each piece into a round scone: do not roll it, have it thick.
Brush over with milk or eggs.
Bake in a hot oven (we suggest 220C/200C Fan/Gas 7) for 20 or 30 minutes.
---
Tea scones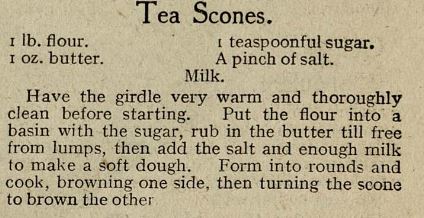 Ingredients
1 lb flour
1 oz butter
1 tsp sugar
Pinch of salt
Milk
Method
Have the girdle (or frying pan) very warm and thoroughly clean before starting.
Put the flour into the basin with the sugar, rub in the butter till free from lumps, then add in the salt and enough milk to make a soft dough.
Form into rounds and cook, browning on one side, then turning the scone to brown on the other.
---
Read more in this series…
Aunt Kate's Kitchen: Have a 'staycation' with these recipes from each of the four nations
Aunt Kate's Kitchen: Two classic chocolate cake recipes from 1933 that we can still make today