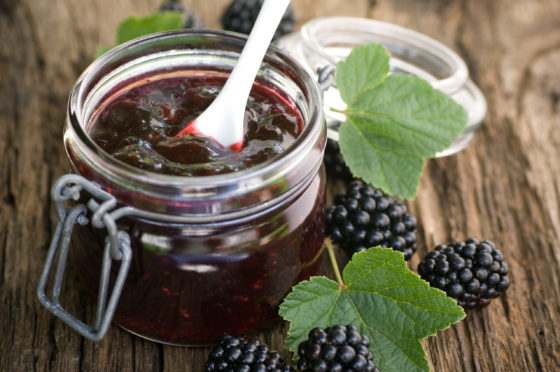 Tim Dover, chef patron of The Roost in Bride of Earn, goes bramble picking and makes a simple jelly.
Few things sum up Scottish summertime better than a scramble through a bramble bush, clutching an empty margarine tub or Tupperware box.
And provided you are not trespassing on private property, bramble picking is a great way of sourcing a cheap summer pudding.
These extremely hardy plants can thrive on the poorest of soils, and are to be found in bushy hedgerows, woods and roadsides throughout Perthshire and the rest of Scotland.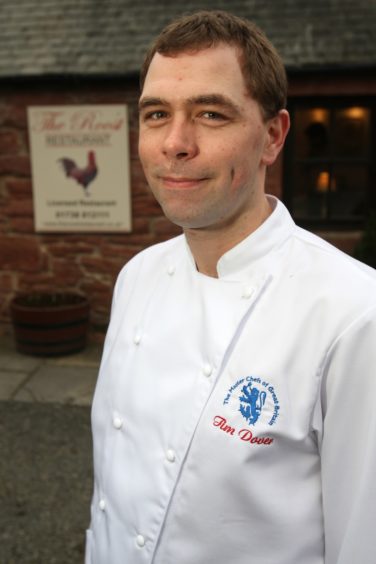 The flowers are white or pink, with five petals, and the well-known bramble fruits are raspberry-like, ruby red, turning to black when ripe. Ripe blackberries have a high vitamin C content and contain phytoestrogens especially beneficial to women's health.
Here is a simple recipe for bramble jelly for you to try at home should you end up with an abundance of brambles in your kitchen.
The apples in this recipe add loads of pectin to set the brambles and leave you with a firm jam that tastes great as an accompaniment with cheese and biscuits.
---
Bramble Jelly
Ingredients
1.2kg brambles, washed
2 large cooking apples, (washed, cored, and diced)
450ml pint water; 1 lemon, (juice only)
granulated sugar
3 tbsp creme de cassis (optional)
Sterilised jam jars and jam pot covers
Method
Prepare a jelly bag or tea towel by boiling in water for 2-3 minutes. Wring well and leave to cool. Arrange the jelly bag on a stand or up-turned stool with a large bowl beneath, ready for the fruit juice to drip through.
Place the brambles, apple, water and lemon juice in a preserving or large, heavy-based saucepan.
Bring to the boil, then simmer over a low heat for 20-25 minutes or until the fruit is completely soft. Tip the soft fruit and juice into the jelly bag and leave to drip for 8 hours or until all the juice has been released.
Prepare the jam jars by washing in hot soapy water and leaving to dry and warm in a cool oven – 130°C/250°F/Gas ½ for 10-15 minutes.
Measure the juice. For every 600ml/1 pint weigh 450g/1lb sugar. Put the juice and sugar back into the clean preserving pan, heat over a low heat until all the sugar has dissolved, add the crème de cassis, if using. Bring to the boil and simmer for 10-15 minutes or until setting point is reached.
Skim away any scum from the top of the jelly and fill the jam jars to the brim. Cover, seal and label. Store in a cool, dark place until required.
A top tip for beginners: Take a stick. This is an essential accessory. Useful for making access through the sternest of thickets and pulling fruits to within reach.