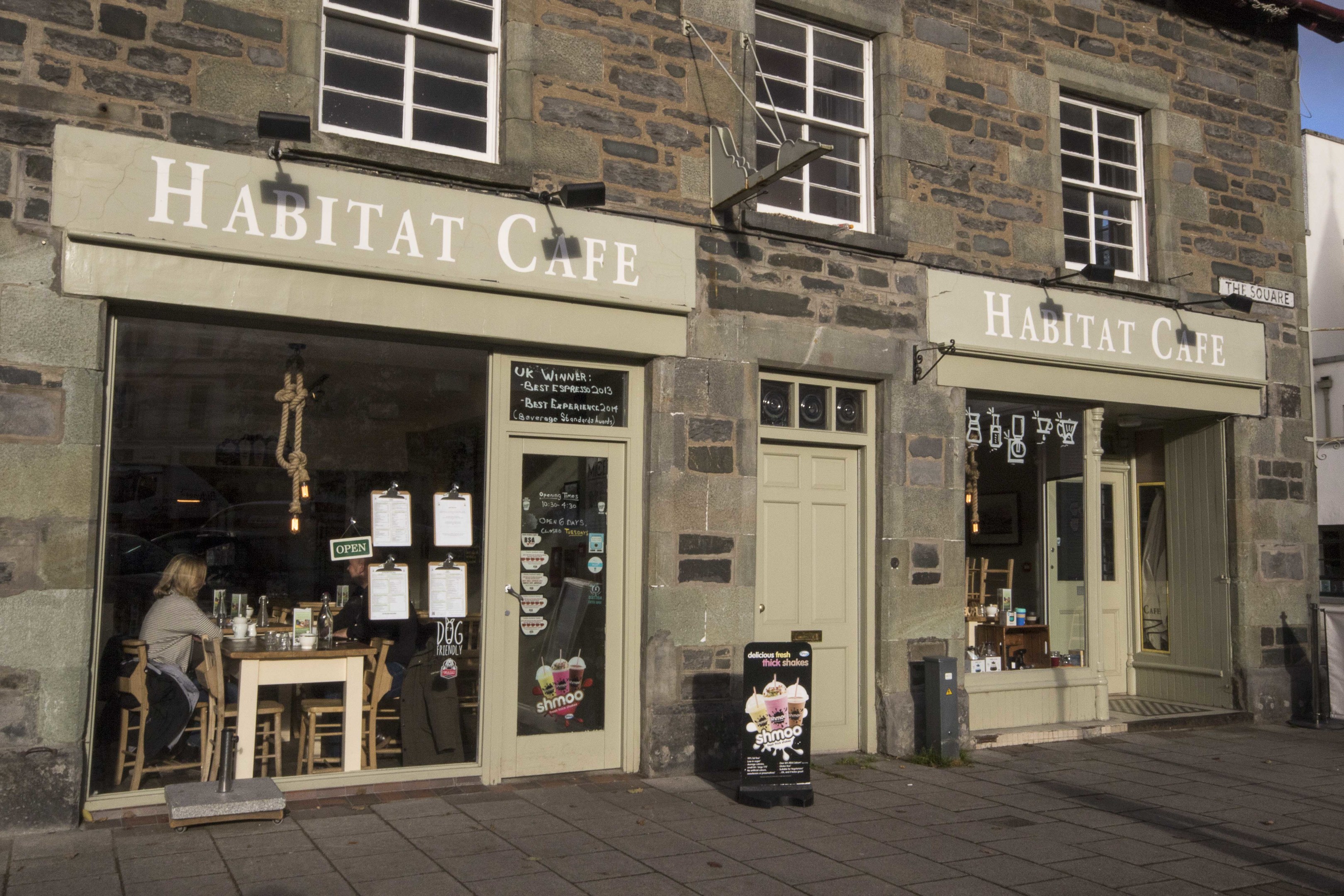 I like a nice cup of coffee as much as the next person but as the well-travelled Mr Kerry spends a lot of time in big cities with trendy-bearded-barristas and rare beans, he has become somewhat spoilt and I would go so far as to say a coffee snob.
To his delight, we stumbled across Habitat Cafe which has been part of the Aberfeldy foodie scene since 2012. The fact that owner Mike Haggerton has so much passion and knowledge about his specialist produce is one thing, but as he serves at the cafe the majority of the time, he also seizes the opportunity to build relationships with his customers and infect them with his enthusiasm.
Walking into the cafe, there are hints amongst the light decor and chunky wood that coffee is a passion but it is by no means its sole focus. If you look really closely, you'll see the prestigious 'Five Cup' accolade certificate only awarded to a handful of British establishments each year, although my eye was actually drawn to the display of cakes.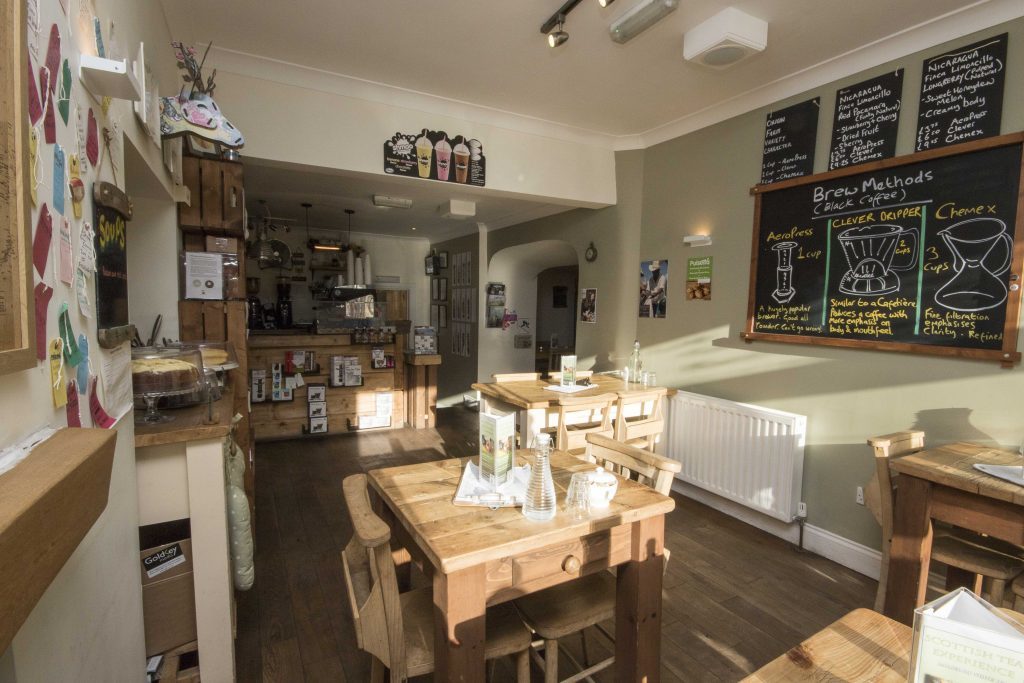 The speciality tea and coffee menu is frankly astounding and there is a choice with the latter of the method of brewing as well as the origin of the beans.  Advice is readily available from the charming staff before preparation by the on duty skilled barista who luckily doesn't frown upon my order of a decaf Americano.  Mike and his team are creating new blends and trying out new ideas all the time which keeps the experience fresh for both customers and staff.
The extensive food menu is a casual brunchy-type affair packed with breakfast dishes, sandwiches, salads and burgers and so on this occasion we over-ordered a few things to share.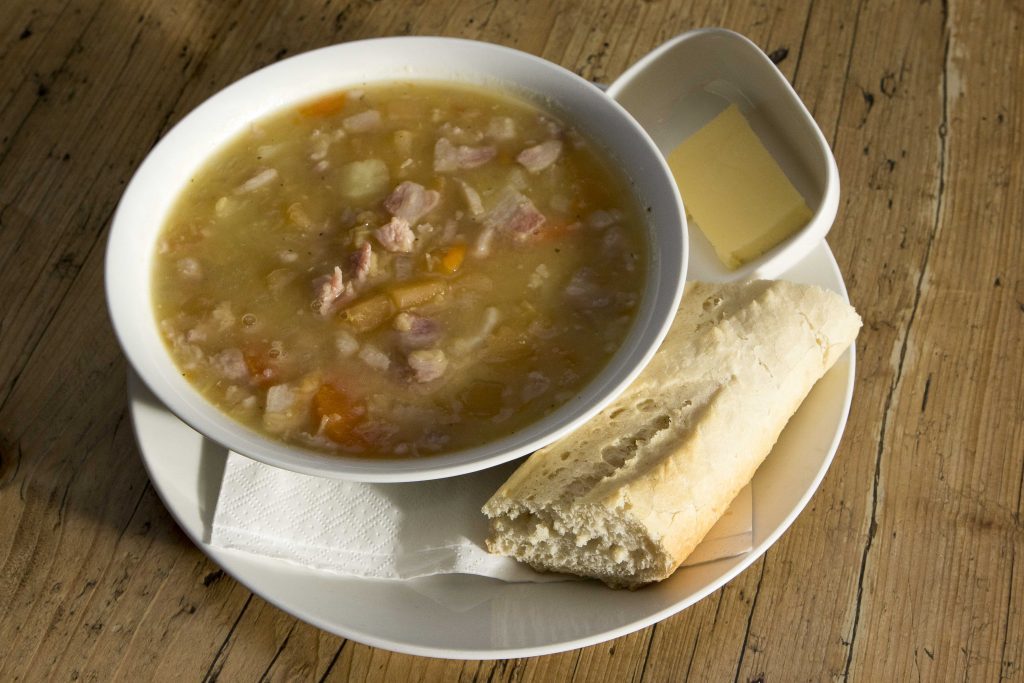 The lentil and bacon soup was a chunky triumph; hearty in a satisfyingly salty broth. The haggis burger was also a hit – the homemade patty was nicely charred on the outside and soft in the middle and the traditional accompaniments made this dish familiar, savoury and hastily devoured.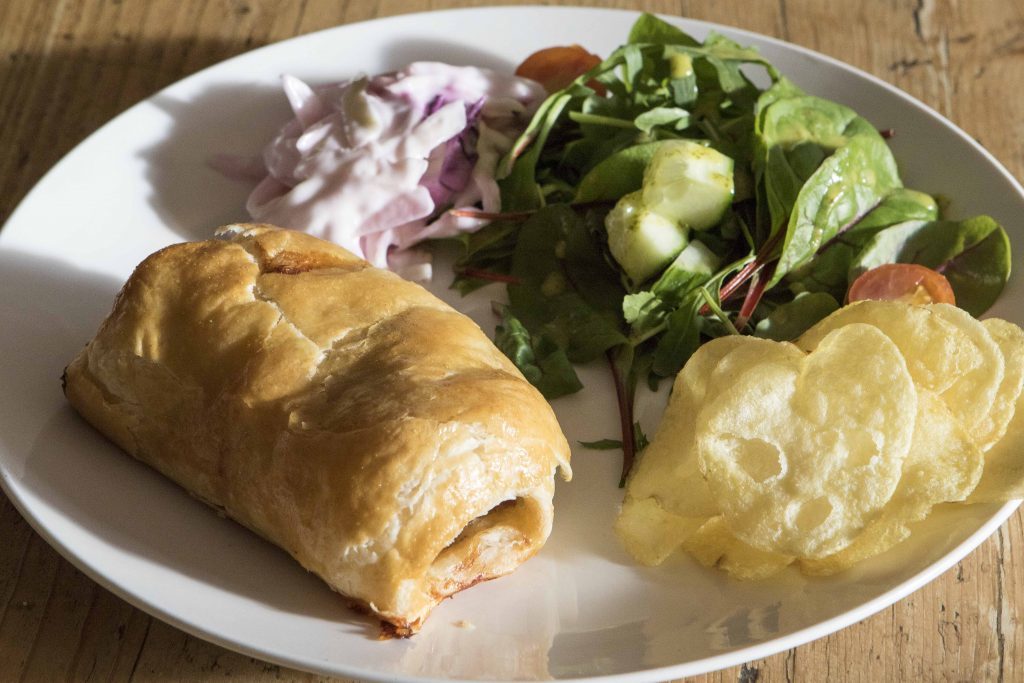 I had fully intended on ordering the lovely halloumi and poached pear salad but when asked for my order, what actually came out of my mouth was "the chocolate and beetroot cake please".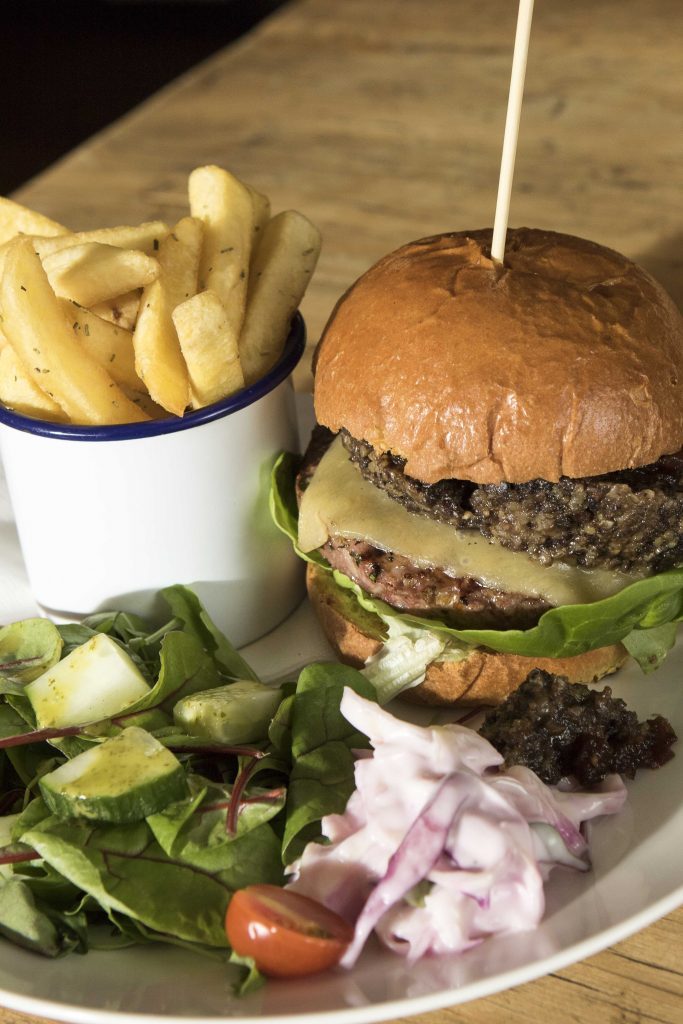 The dark generous slice was moist and dense and not overly sweet which made the addition of the sugary icing a nice contrast and overall not too sickly. Our visit was topped-off with a carry-out order of the Habitat special spicy sausage roll which is made from scratch each day although beware, they are only made in small batches and once they're gone, they're gone. This jumbo pastry is rammed full of the spicy sausage meat which really does pack a punch.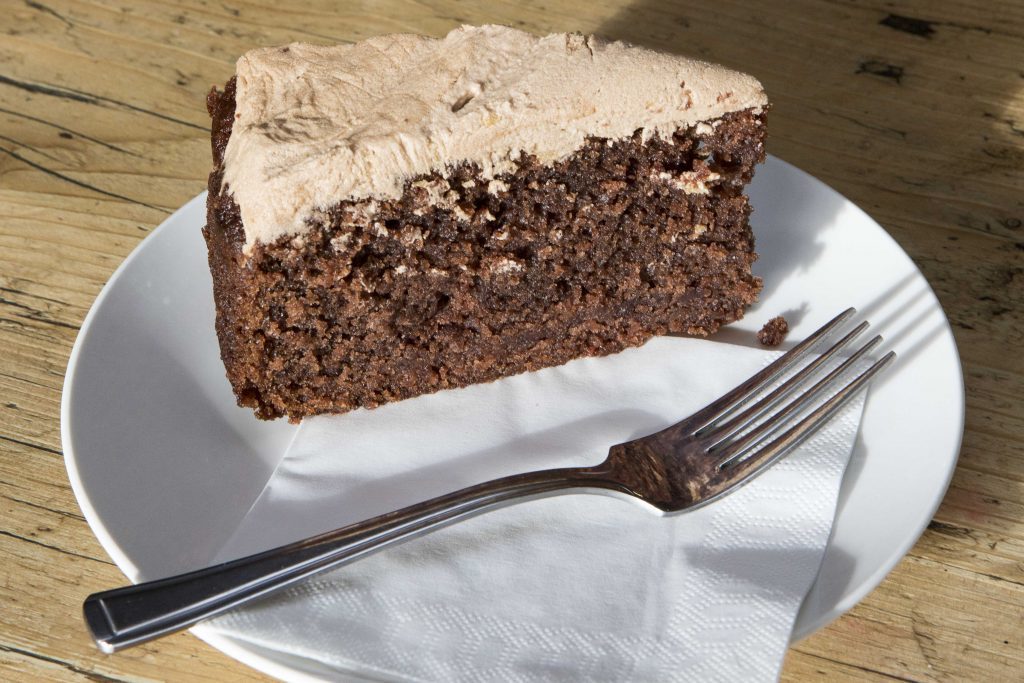 Everything produced at Habitat is done so with care and attention to detail. There is a separate gluten free menu, a kids menu, and even Riley (my black lab) received some water and a dog treat when we sat down. The tea comes with a special egg timer to indicate, depending on your strength preference, when it will reach the perfect brew; there are five varieties of hot chocolate on the menu and carafes of water are on the table as standard.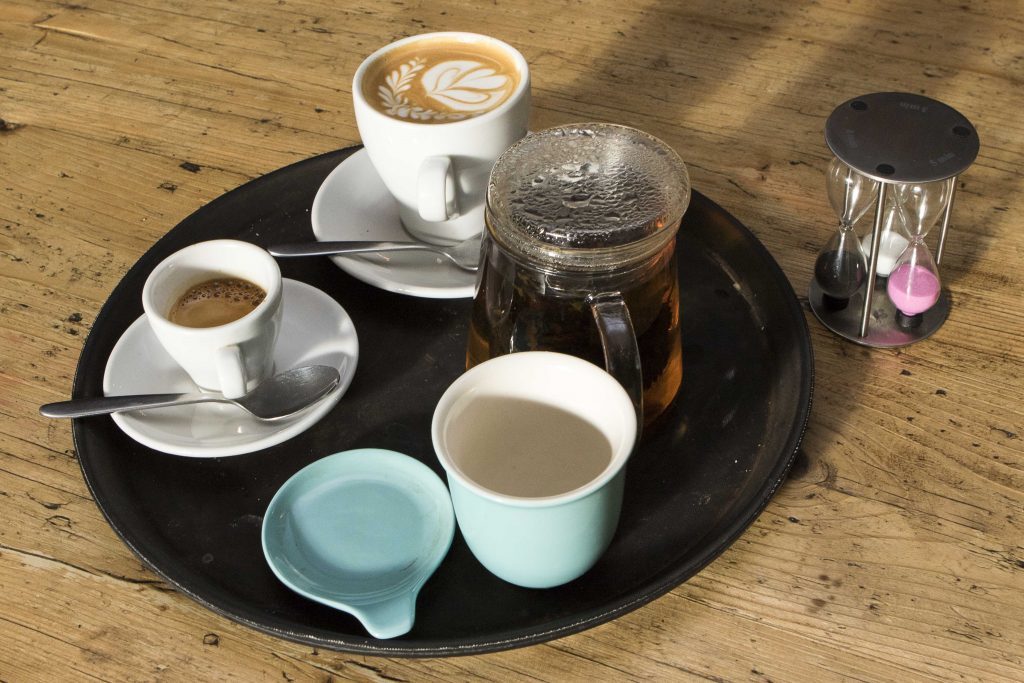 Habitat would be totally at home in Edinburgh, Glasgow or dare I say it, Shoreditch.  But it's not in any of those places, this happy little cafe is in Aberfeldy and by java are we pleased about that.
Info
Price: Ranging from soups at £4.50 to the Beast Burger at £13.50
Value: 8/10
Menu:  8/10
Atmosphere: 8/10
Service: 9/10
Food: 8/10
Total: 41/50
Info: Habitat Cafe
Address: 1 The Square, Aberfeldy, Perthshire, PH15 2DD
Tel: 01887 822944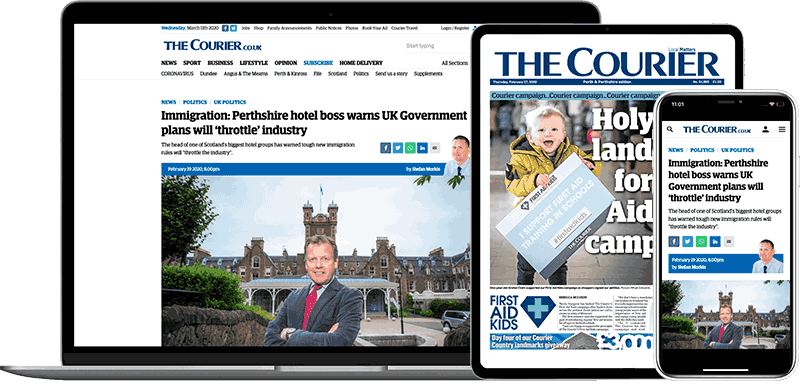 Help support quality local journalism … become a digital subscriber to The Courier
For as little as £5.99 a month you can access all of our content, including Premium articles.
Subscribe