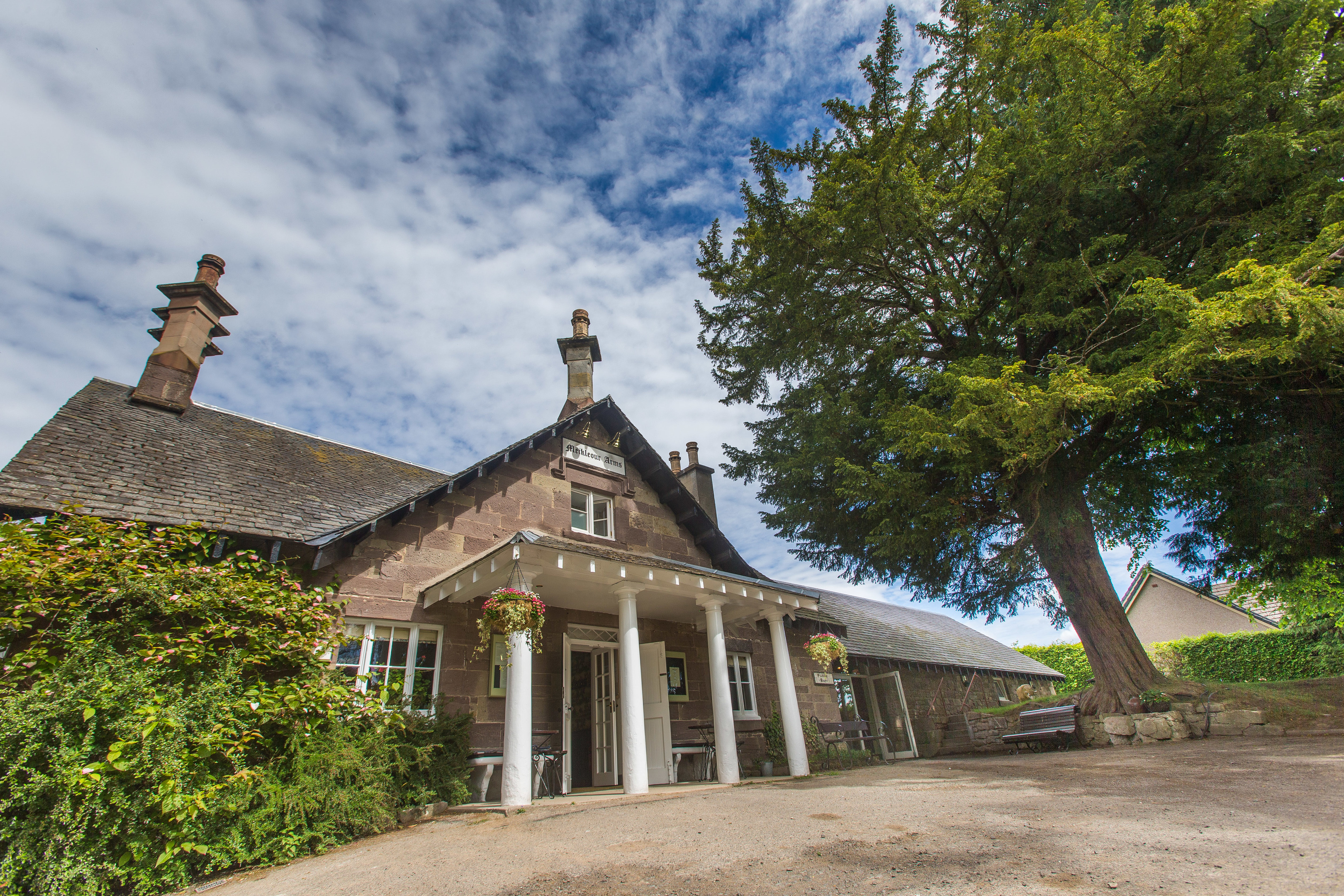 Once upon a time in the early nineties, a new term was coined and lo, the "gastro-pub" was born. It was new, it was adventurous, it was exciting but what did it mean?   Sadly, in a lot of cases it meant the faithful and terribly underestimated ploughman's lunch was scrapped, while a handful of good old British pubs began giving their food as much thought as their ale.
I still yearn for the pubs I was taken to as a treat by my dad – all scampi in a basket, bowls of cubed cheddar and pickled onions at the bar and the owner's German Shepherd snoozing at my feet.
Alas, they are few and far between. Gastro-pubs are everywhere and the term has lost its punch.  Once trend-setters, these establishments are all too often relying on Brakes Brothers to supply their "home cooking" and the prefix is no longer a hint that the food will be anything out of the ordinary.
And so when we booked a table at the Meikleour Arms between Dunkeld and Blairgowrie – a self-proclaimed gastro-pub – we weren't expecting anything other than the now all too familiar posh burger and a bought-in pie.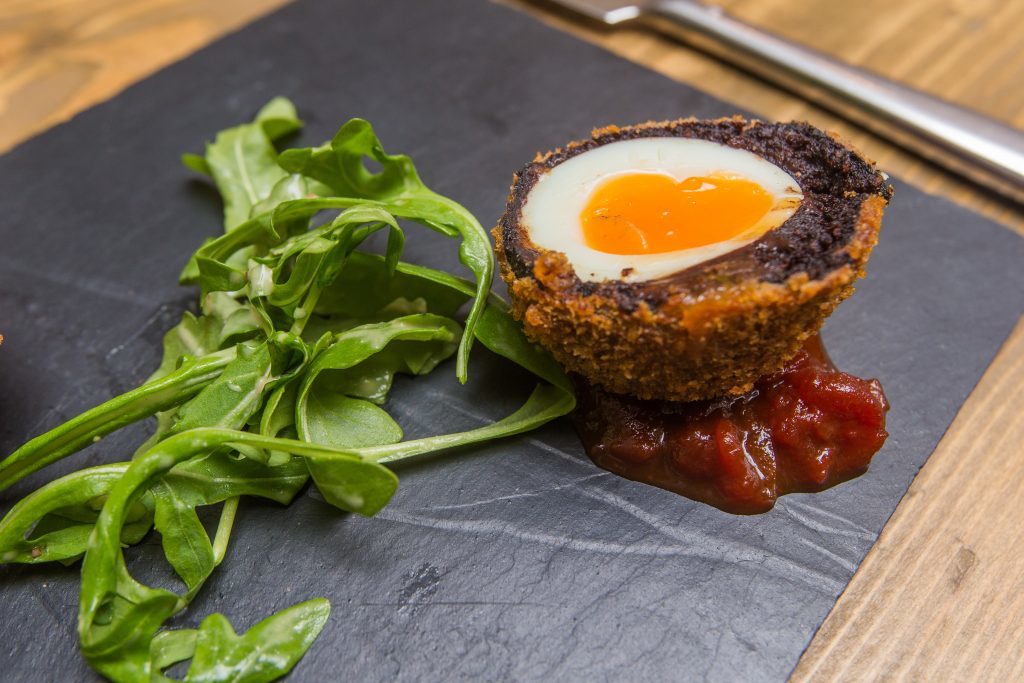 On entering the newly spruced-up bar, however, we felt instantly at ease – a good start. The place was informal and cheery, the paint still fresh and the greeting just as bright.  We were seated opposite the bar and although we arrived very early for a Sunday lunch, the dining room was almost full and the serving staff were rushing around even at 12.15pm. We sat for longer than we had hoped with no menus but this turned out to be an oversight that was soon rectified by a cheery and apologetic waitress.
There were a few options when it came to menus, never mind choosing the food on them, including separate ones for bar snacks, specials and the a la carte, and we spent a long time poring over them.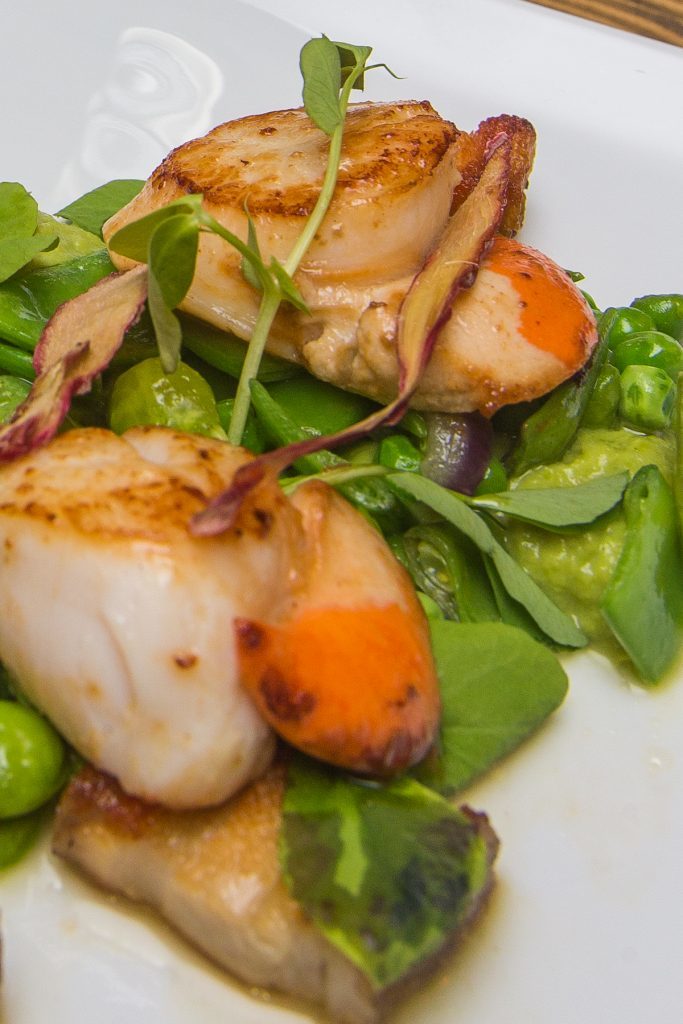 There were three offerings dedicated to "while you decide" so we ordered two of these to make up for the wait for drinks, menus and starters. The chilled shot of pea soup was lovely and the haggis bon bons pleasant enough but really they were unnecessary – and probably gluttonous on our part.
Now I like a Scotch egg, whether in a picnic or at the pub, but a bad one is just not worth the effort. There was a lot riding on my starer then – a black pudding version – and boy was I pleasantly surprised. The Meikleour version was crispy-coated with a delicate thin layer of black pudding surrounding a warm egg that was still fairly soft in the centre. There was no stodge, no gristle and no grease and, served with rocket and tomato chutney, it made for a refined yet rustic opener to my lunch.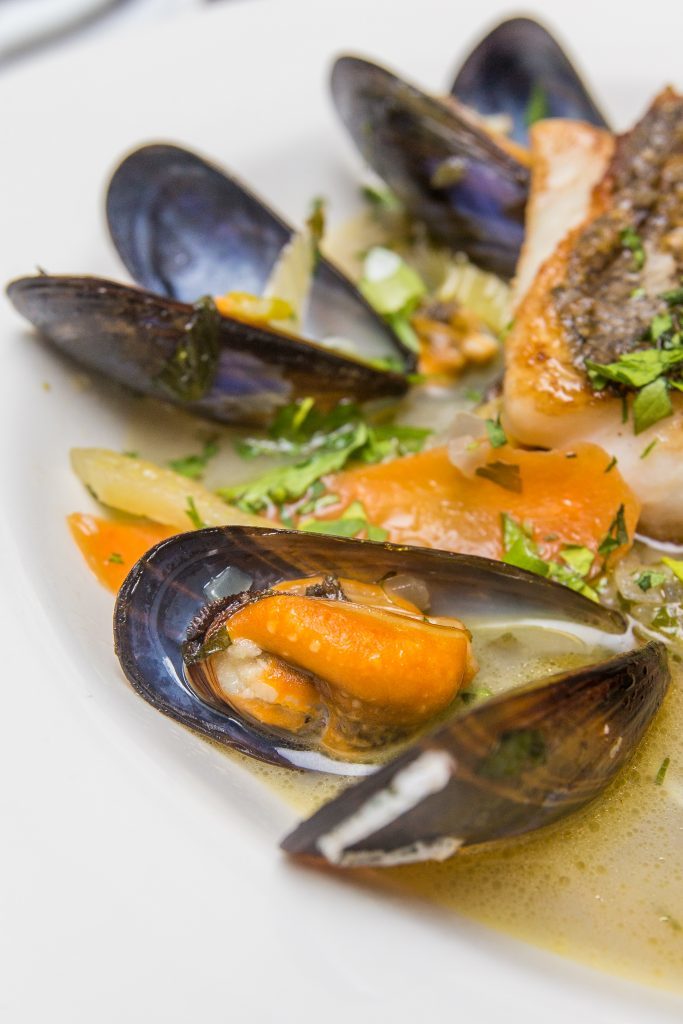 Mr Kerry chose the scallops with pork belly and I have to say I won hands down on the starter choice. His scallops were well cooked but the pork belly was a little dry, the peas were bland and the only real hit of flavour came from the sparing accompaniment of candied rhubarb. The dish was fine but nothing to shout about.
Sticking with fish, I went with the hake with a mussel broth for my main course. The fish was superb, with a buttery pan fried sheen on the outside giving way to a meaty, flaky centre. It was served in a bowl with a thin broth, heavily scented with garlic and with chunks of fennel, red onion and carrot through it. The vegetables were crunchy so were clearly an addition to the stock, rather than a base ingredient, but they added texture and the whole dish was delicate, light and thoroughly enjoyable.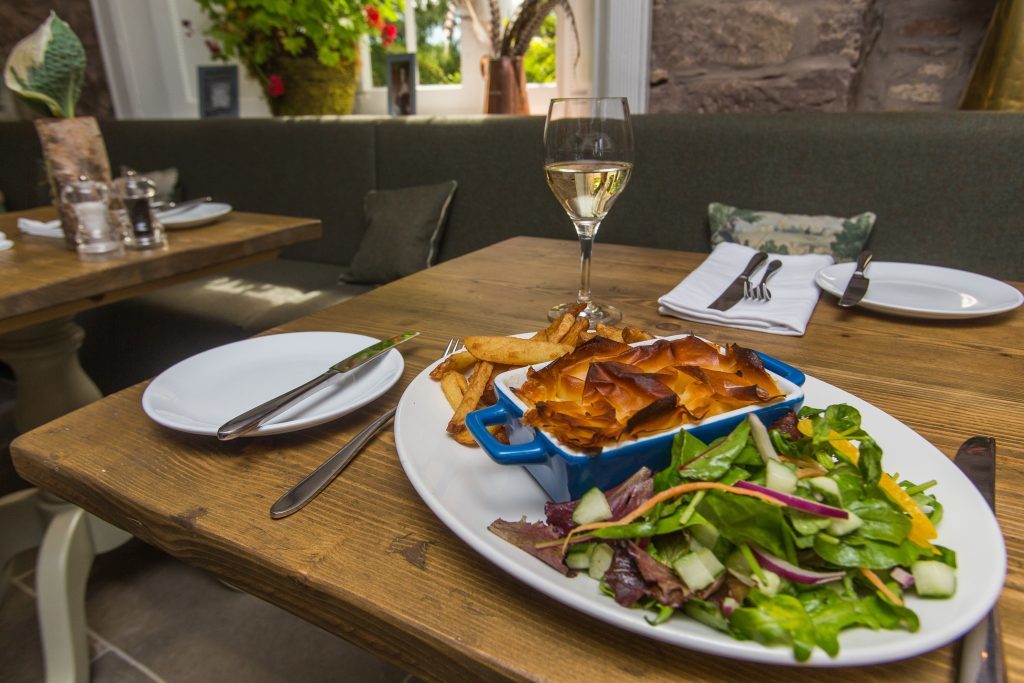 Myr Kerry's chicken Pernod pie was just lovely too.The pie dish was packed with chunks of chicken breast in a rich, thick creamy sauce that had more than just a hint of aniseed liquor. The flavour was rich and luxurious without being overpowering. Unusually the pie topping was filo pastry, which formed a crispy shell with no soggy bottom in sight. Served with perfectly adequate chips and a salad garnish, it made for a hearty portion.
Not surprisingly, we were stuffed and I would have struggled to choose between the dessert selection if I'd had the room. Rhubarb and custard tart or the classic crepe suzette? Maybe that's a question for the next visit.
I liked the Meikleour Arms a lot, from the warm greeting to the rustic – and very definitely home-cooked – food. The decor is fresh and attractive and everything still feels bright and new. A few more staff might have helped on such a busy Sunday but the service was friendly and the food was beyond all our expectations.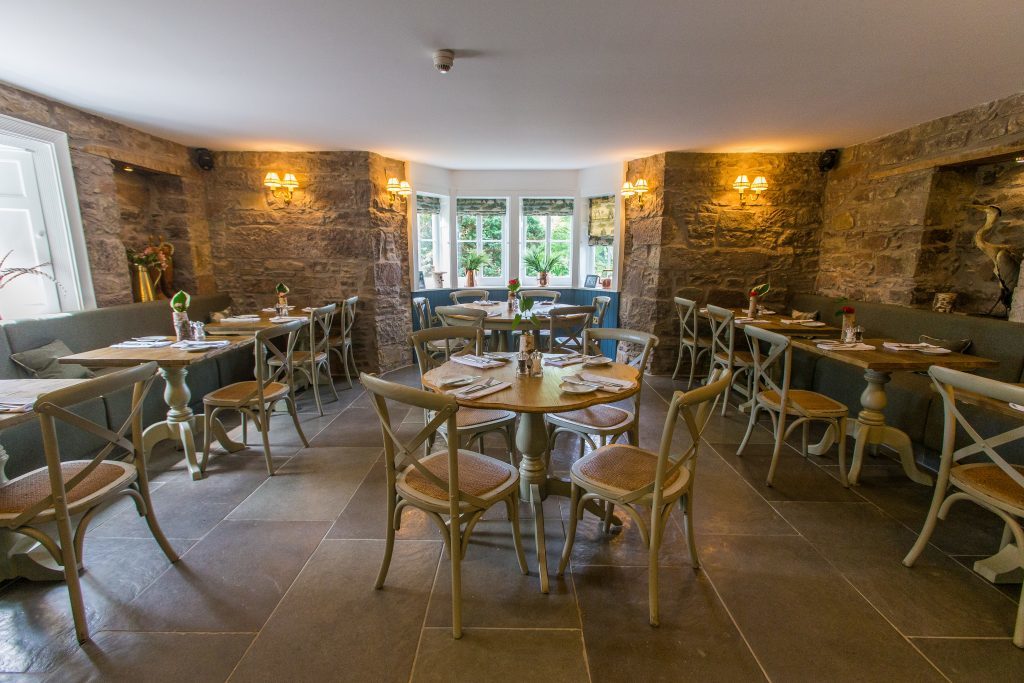 It's not a place I'm likely to be passing regularly, due to its remote location, but I certainly won't be avoiding it and I'd be happy to go again.It's maybe not yet in my Perthshire top 10 but the bar is set quite high here and it it is definitely one of the more pleasing gastro-pubs in the area. The food really is made on site so maybe I need to shake off my objection to the dreaded phrase. Maybe it doesn't boast the cheese cubes or a slumbering German Shepherd but this is a perfectly fine place to spend a Sunday lunchtime.
Info
Price: Starters: £4.40 – £8.95; mains: £9.95 – £21.95; desserts: £1.95 – £7.50
Value: 8/10
Menu:  8/10
Atmosphere: 7/10
Service: 7/10
Food: 7/10
Total: 37/50
Info: The Meikleour Arms
Address: Meikleour, Perthshire, PH2 6EB
Tel: 01250 883206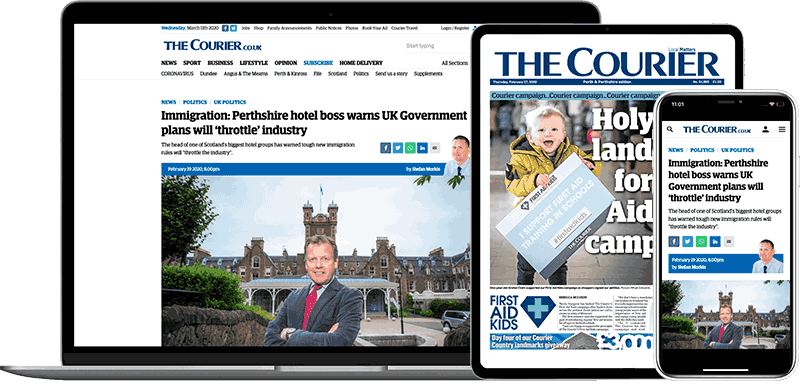 Help support quality local journalism … become a digital subscriber to The Courier
For as little as £5.99 a month you can access all of our content, including Premium articles.
Subscribe