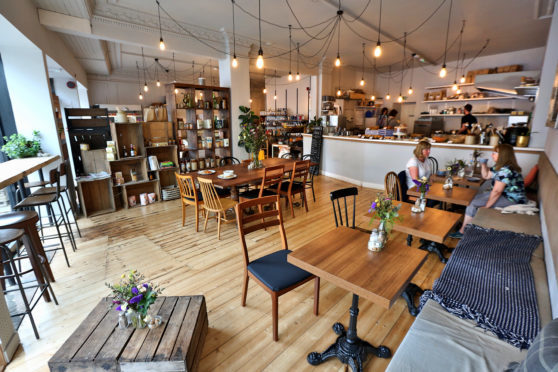 We in Courier country are surrounded by a wealth of lovely independent places to go for lunch. We don't necessarily need to choose a favourite, we could visit a different one each week for years. Each establishment has its own quirks and selling points and this week, I ate at Gather in Kitchen & Deli to see what their character was bringing to Carnoustie.
Gather is a lovely little farm shop and deli that sells local produce such as incredible strawberries from East Scyrne Fruit Farm which taste like strawberries should. Also available is their own freshly baked sourdough loaves which just look like crusty, yeasty heaven. The shop is quaint and understated and delightfully low on plastic packaging. I loved it as soon as I walked in.
The wood is bare, the light is natural and the shelves are teeming with seasonal and preserved goodies. Beyond the shop section is a quaint and pretty seating area with a couple of sofas and some simple tables and chairs all with views of the small open kitchen – a hive of activity for the duration of our visit.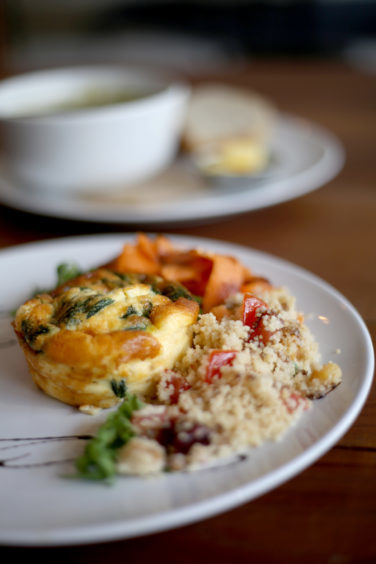 Tap water is presented as standard which I always love and the decor is simple and honest. I got a really warm feeling about the place from the smiles of the staff to the incredible aromas spilling over the kitchen counter and past our table.
The number of offerings at Gather is very small but perfectly formed with a card for breakfast and a selection of four sandwiches at lunchtime. It is, however, led by its specials board which changes daily in accordance with the seasonal produce available. I really like this approach. There are good staples but the kitchen keeps things interesting by experimenting and working with local and fresh ingredients.
Even the stock sandwiches, made with the home baked sourdough no less, are far from dull and the pastrami with sauerkraut and comte cheese got my gastric juices flowing instantly. Not satisfied with the common combination of smoked salmon and cream cheese, beetroot humous and feta are added to spice things up a bit too.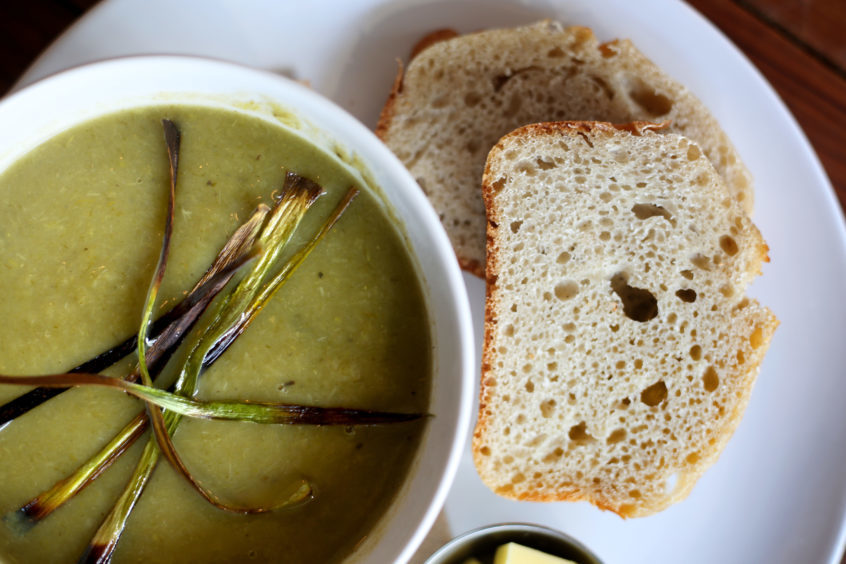 Although we were there for lunch, the brunch dish shakshuka, consisting of eggs baked in an aromatic tomato sauce, just sounded rustic and hearty and divine. I was eventually drawn, however, towards the special of the day which was the feta, spinach and tomato frittata.
A dainty muffin-sized creation arrived which was light and  yellow and packed full of the salty cheese, sweet tomato and earthy spinach. Although butter was almost certainly used, it felt healthy and guilt-free even if it wasn't.
The frittata was served with two of the salads of the day which, on this particular Wednesday lunchtime, were crunchy and fresh and lovely. The first was raw carrot shaved into pappardelle style strips, dressed and flecked with goats cheese, which was delicious. The second was a red cabbage and walnut, which was equally as interesting and both completed a fabulous light lunch.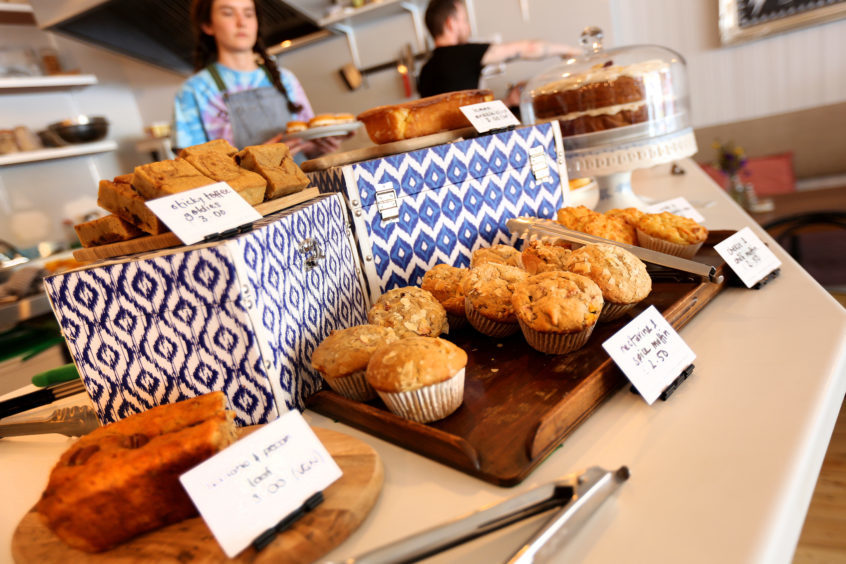 My friend had ordered the soup of the day which was leek and asparagus. A steaming bowl of delightfully vivid green soup arrived which tasted as good as it looked. How she was restrained enough to order oatcakes to accompany it as opposed to the sourdough I still have no idea but I am certainly not that strong.
Good coffee these days seems to be a necessity and Gather does not disappoint on that front either. The patterns on the cappuccinos are pretty and the barista has clearly been trained well. A really lovely selection of teas is also available and I had apple and mint which was fruity and fresh and with the added advantage of being able to purchase some in the shop to take home.
I really appreciated the low volume of processed goods both in the shop and on the menu. The kitchen was cooking up ingredients recently pulled from the oven or the ground and I want to say that this makes things all the more healthy – but then we come on to the brownie.  Oh, the brownie.  Something that good cannot be healthy but this dark and gooey treat was well worth sinning for.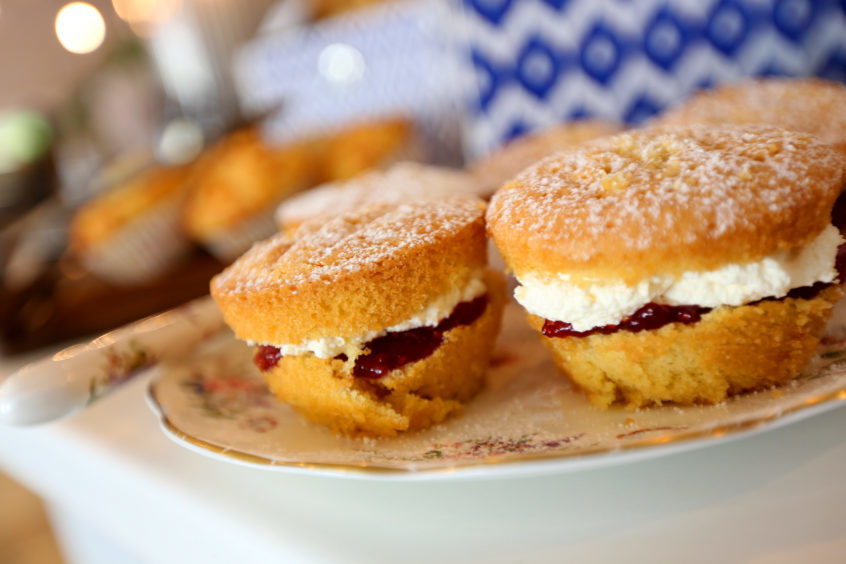 I actually want to live at Gather. I'd love to wander into the kitchen at any time of day just to smell, see and taste what is cooking. The seasonal produce clearly inspires the kitchen to create comforting dishes from quality ingredients. On top of that, the place has an inclusive and welcoming attitude. Lots of eateries state that they are dog friendly but Gather actually organises Prosecco and puppy evenings at which pre-booking customers bring along their pooches to be treated to games and toys while their owners enjoy some fizz and nibbles. Fun!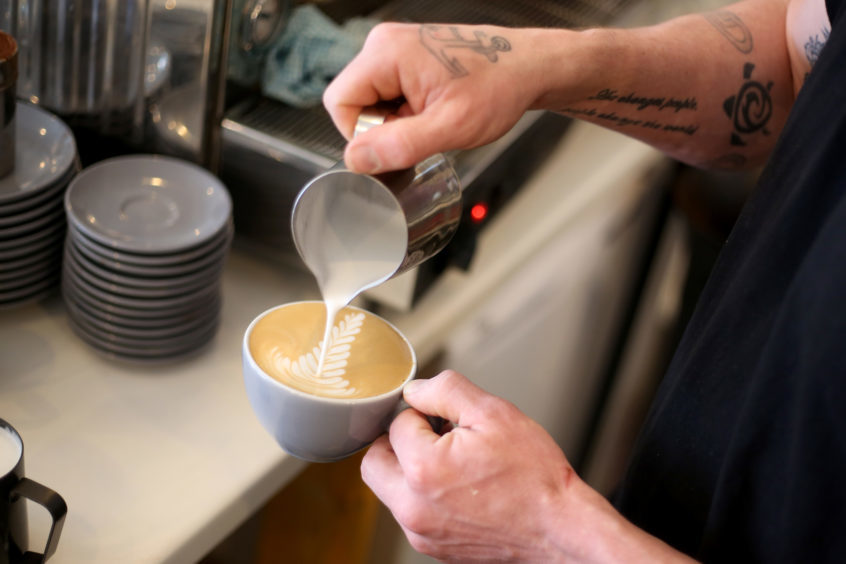 I really hope Gather remains busy and continues to build a loyal base of customers. If you are looking for a standard coronation chicken baguette and a coke or to be blown away by the amount of choice then you will be disappointed but if you're up for being led by the kitchen to a simple, rustic and hearty meal then you certainly won't be. Once lunch is complete and you have no enthusiasm left for choosing what's for tea, Gather also offer meal bags with all the ingredients you'll need to create supper at home along with a recipe card. Oh and the brownies are available for take away too.
Info
Price: Sandwiches: £6:50, daily specials variable.
Value: 9/10
Menu:  6/10
Atmosphere: 8/10
Service: 8/10
Food: 8/10
Total: 39/50
Info: Gather Kitchen & Deli
Address: 25-27 Dundee, Street, Carnoustie, Angus, DD7 7PB
Tel: 01241 853493
Web: www.facebook.com/pg/gathercarnoustie/