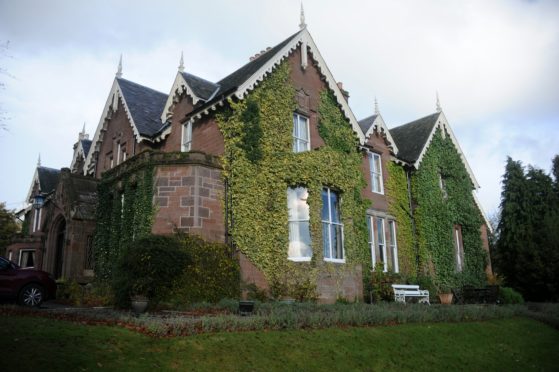 Lands of Loyal in Alyth was a complete revelation and certainly one of the nicest surprises of the year for me.
It's a bit embarrassing because, after eating here, I went on Instagram and enthused about this magical place I had discovered – only to find that many of my close friends were long-time devotees and that one friend had even got married there. It felt a bit like arriving at the latest cool party only to find it had been in full swing for 30 years and you just hadn't been invited.
The listed 1850 building itself is wonderful, a beautiful sandstone amalgamation of Victorian Gothic and Picturesque set in grounds that offer breathtaking views down the Vale of Strathmore and the Sidlaws. On a sunny day, which this was, I could have sat by the fountain in the expansive gardens for the whole afternoon (there needs to be more seating in the garden, by the way). The view really is something else!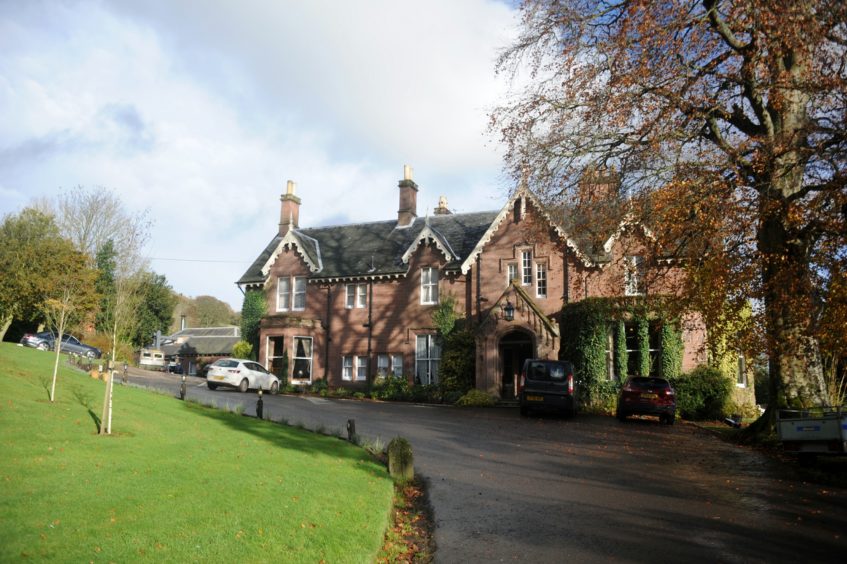 However, nothing really prepares you for the house interior which manages to combine Gothic, Baronial, Arts and Crafts and Aesthetic movement elements into a staggeringly attractive composite whole. It's like walking on to a film-set: the huge log fire is roaring, the sofas are empty, squishy and inviting and the welcome is warm and glow-inducing.
Within minutes we have a bottle of chilled Prosecco in front of us and I don't actually think it would have been possible to have felt more relaxed without falling asleep in front of the fire. Food is ordered here and, when your table is ready, you reluctantly leave for one of the four dining rooms to sit down and you eat. All seems right with the world.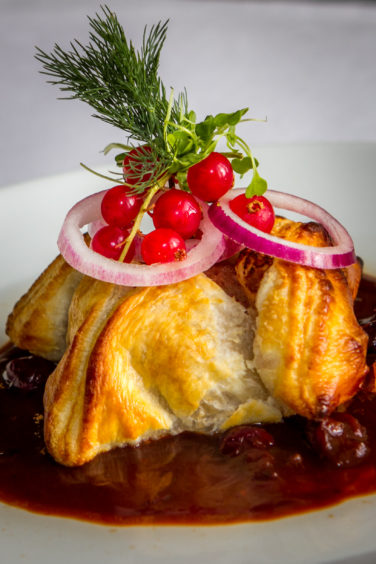 The food is traditional, well cooked and really nice. It's old school grub done properly and presented traditionally. Nothing will frighten the horses, or your granny. I had an excellent hot game pate en croute with a rich port and red berry sauce (£8.95) whilst Derek chose smoked salmon and prawn roulade (£8.50); Hazel, who had tipped me off about this place, had crispy goats cheese with parma ham and caramelised fig (£8.50). All were simple and delicious.
Our table was set with a starched linen tablecloth, proper water glasses, linen napkins…all the stuff that is so unfashionable now but which serves a very strong purpose: it's tried and tested and it works. This is proper presentation for those moments in life when all we want is for someone to look after us and let us know that they've thought this experience through so that we don't have to.
There are no "if only…" moments here in this grown-up but non-stuffy environment – not for a moment did I feel unwelcome or out of place with my T-shirt and tattoos although, to be honest, I wish I had really dressed up to respect the beauty of the interior. Next time.
My main course of salmon and sole with white wine and lemon butter (£21) was a classic combination done well; Derek's haunch of venison casserole with braised red cabbage (£22) was autumn on a plate while Hazel's braised steak with a red wine and shallot sauce (£20.50) was hearty and delicious.
After the very ample portions we really should have shared just one dessert between the three of us. However denial and regret are emotions best saved for the afterlife so we had one each; my blueberry and sloe gin pavlova with Chantilly cream (£8.50) was as sweet and sharp as a savvy young popstar fresh out of X Factor, while Derek's crème brulee with raspberry compote (£8.50) could never really be anything other than great. Hazel had ice cream – three scoops (£7.95) – which was a bit excessive in terms of sugar-rush and gluttony, not that either of us men could cast the first stone in that department.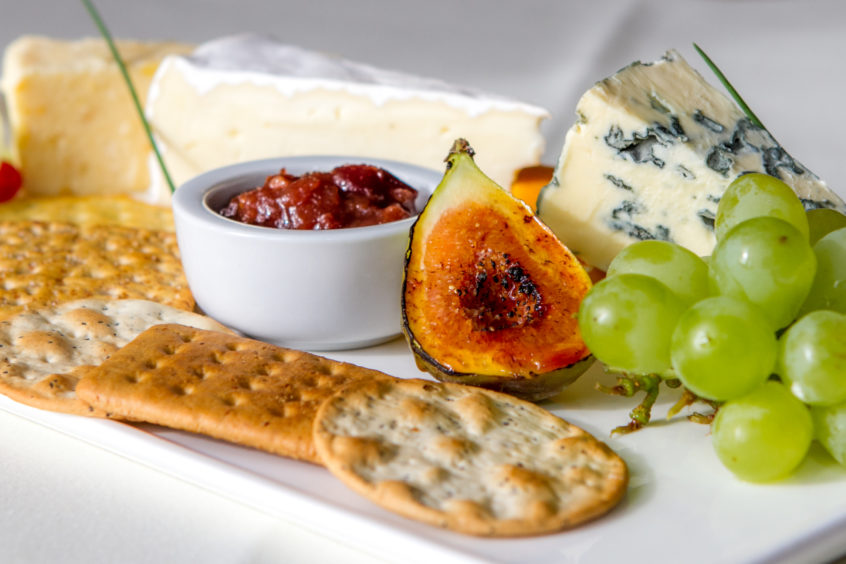 By now we were knocked pretty senseless in that way that a good Sunday lunch can inspire; the fire, the food, the finery – oh yes, and the Prosecco – had rendered us all mere puppets in the great performance of life at this enchanting place, seemingly existing in its own space and time.
Lands of Loyal is special. I now know that so many people link this place to very important times in their life – a marriage, a landmark birthday, Christmas with their granny – and you can't manufacture that, and thus you can't copy it. The alchemy that comes from a building, its interior, the furnishings, the people can only really be brought together by love and respect. Time here seems to have stood still but it's not a museum piece; it's an idea that beauty and finer things can make the spirits soar, even for an hour or so. I loved it.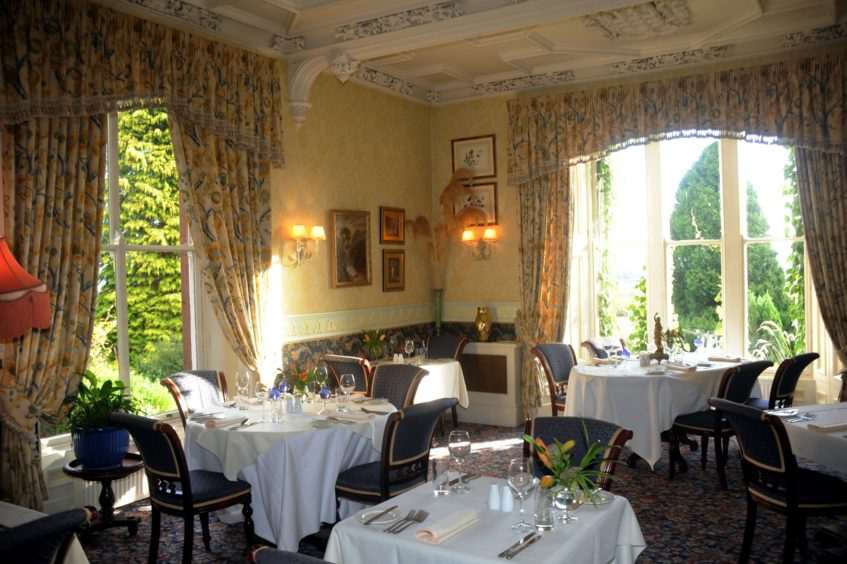 Service is excellent. When I asked the waiter about the history of the house and the architecture he answered as well as he could and then reappeared with sheets of information, which I recommend you ask for too. Criticisms?Few and far between: the desserts might improve by featuring a few lighter options but really, how much do you care about calories when you're having such a sybaritic experience?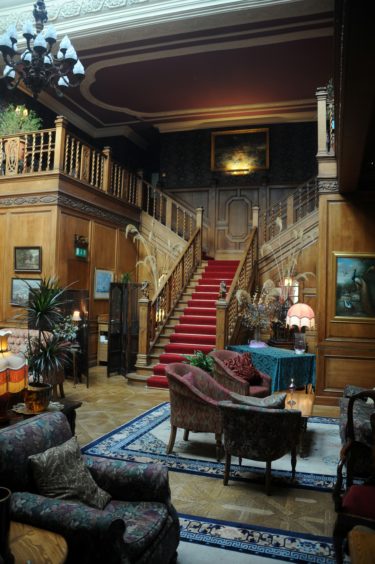 The prices are pretty keen but then you're paying for immersion in a total experience, not just a meal in a hotel – so better to save up for a treat here than have two meals in corporate blandness elsewhere. The food is traditional so don't go expecting quirky innovation.
The owners have an innate sense of what people really want and what makes people happy. Conformity and uniformity are the enemy here: Lands of Loyal really is a place to celebrate life in all its joyful glory.
Lands of Loyal Hotel
Loyal Road
Alyth
Blairgowrie PH11 8JQ
t: 01828 633151
Prices: starters from £6.95; mains from £16.95; desserts from £7.95.
Value: 8/10
Menu: 8/10
Atmosphere: 10/10
Service: 9/10/
Food: 7/10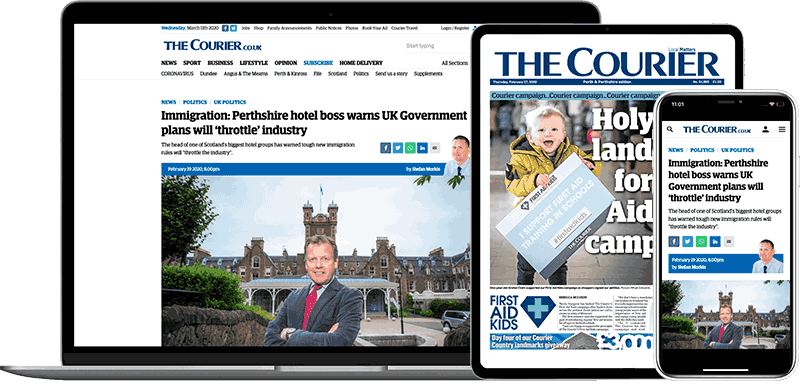 Help support quality local journalism … become a digital subscriber to The Courier
For as little as £5.99 a month you can access all of our content, including Premium articles.
Subscribe