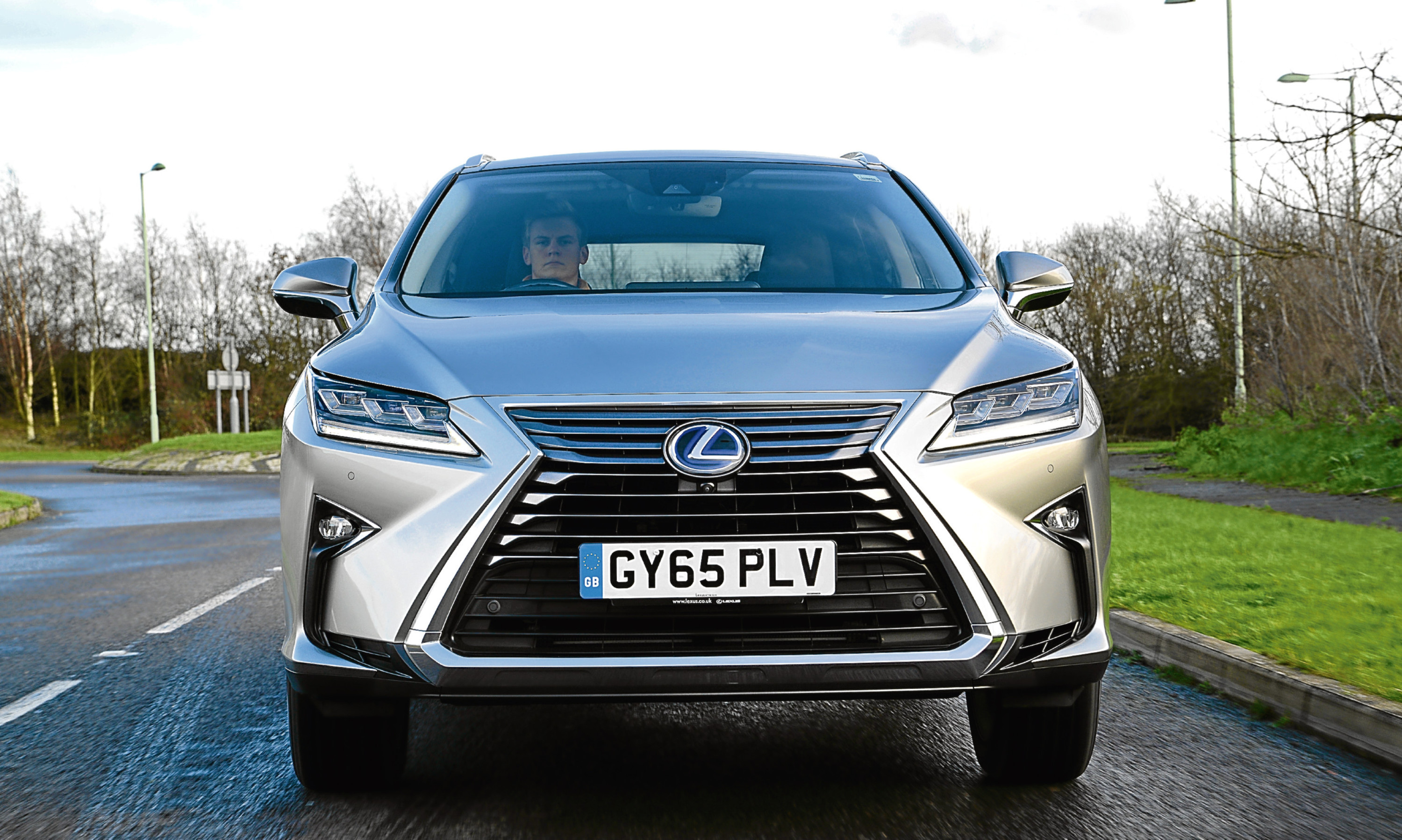 Lexus – the luxury arm of Toyota – has never really embraced diesels.
Perhaps understandably, given it's owned by the firm that launched the Prius, it has persevered with hybrid technology.
The latest version of its luxury SUV , the RX, continues that trend.
Where rivals like the Audi Q7, BMW X5 and Range Rover Sport mainly use diesels, the Lexus combines a petrol and electric engine.
The thinking is it delivers the economy of a diesel with the pace and smooth refinement of a petrol.
Now in its fourth generation, the RX has forged a reputation for comfort, easy ownership and stupendous reliability – plenty decade and older models are not only still on the road but look extremely fresh given their years.
The biggest change over the previous model is its radical "origami" styling, which makes the RX stand out alongside its more conservative rivals.
It won't be to everyone's taste but I like it a great deal: it's futuristic and different. It certainly turned heads in Dundee, where they're still a relatively rare sight.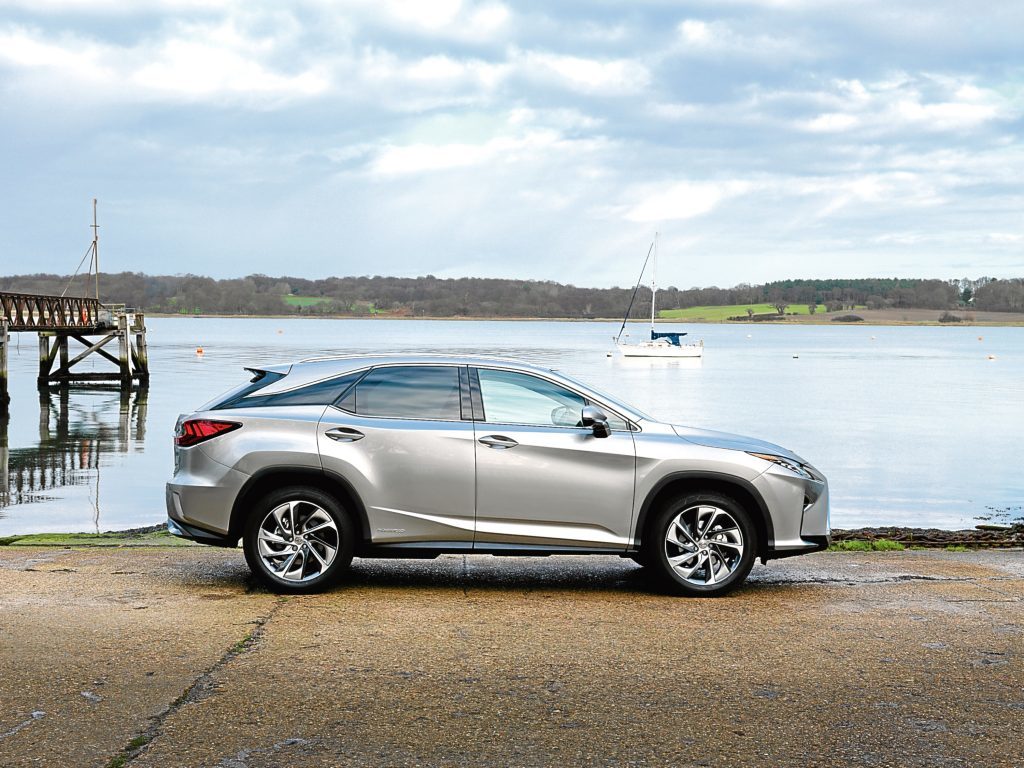 Prices start around £40,000 and max out at £60,000 for top spec hybrid models. Buyers can choose from cheaper but thirsty petrol only versions or the pricier hybrid models, and two or four wheel drive. I drove a top spec 4×4 hybrid model, with a price tag of £57,995.
The power unit combines a 3.5 litre V6 petrol engine with an electric motor for a combined 308bhp.
Even a big and heavy car can't help but shift if the output is north of 300bhp and the RX will get from 0-62mph in 7.7 seconds. It doesn't sound good when it's thrashed though, emitting a strained sounding yowl.
Take it a little easier though and it's a wonderfully refined unit that pushes you effortlessly forward on a smooth wave of power.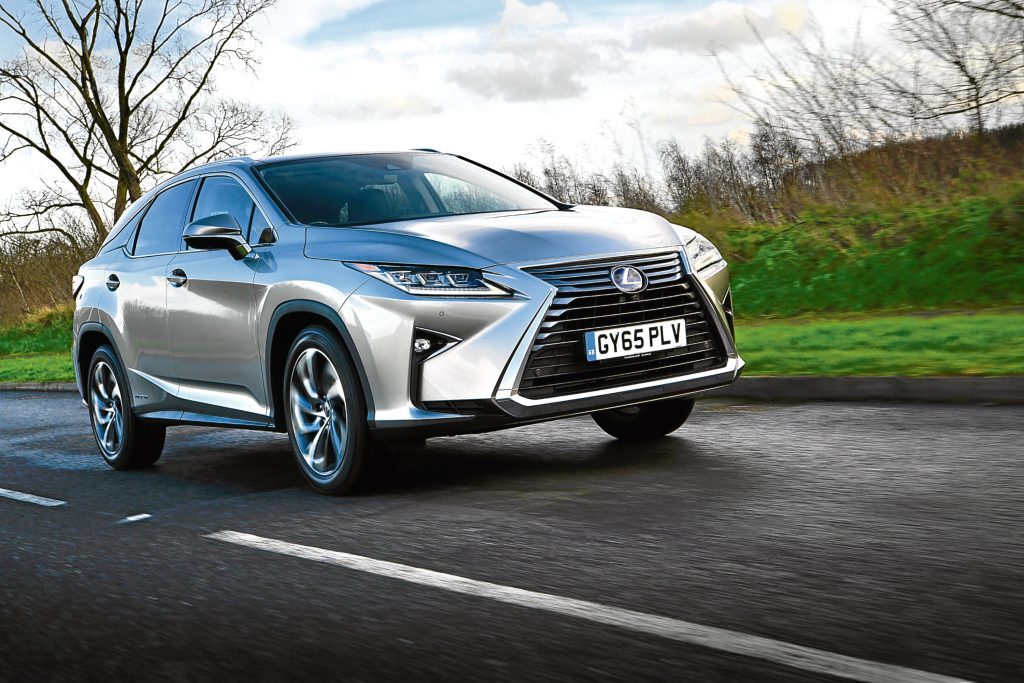 The hybrid system does its job without any fuss, the petrol engine cutting in only when needed.
Official economy is 51.4mpg but I didn't get anywhere near that. Even driving quite carefully my test car didn't manage better than 37mpg on a long drive. Somewhat disappointing, but the flip side is the RX offers much better economy around town than its rivals, due to being able to operate largely on electric power alone.
Few cars feel as well built as a Lexus RX. In fact, only the universally acclaimed new XC90 even runs it close when it comes to how beautifully finished the interior is. From the soft grain of the leather to the touch of the buttons and the stunning, widescreen iPad-esque touchscreen centrepiece, everything looks and feels special.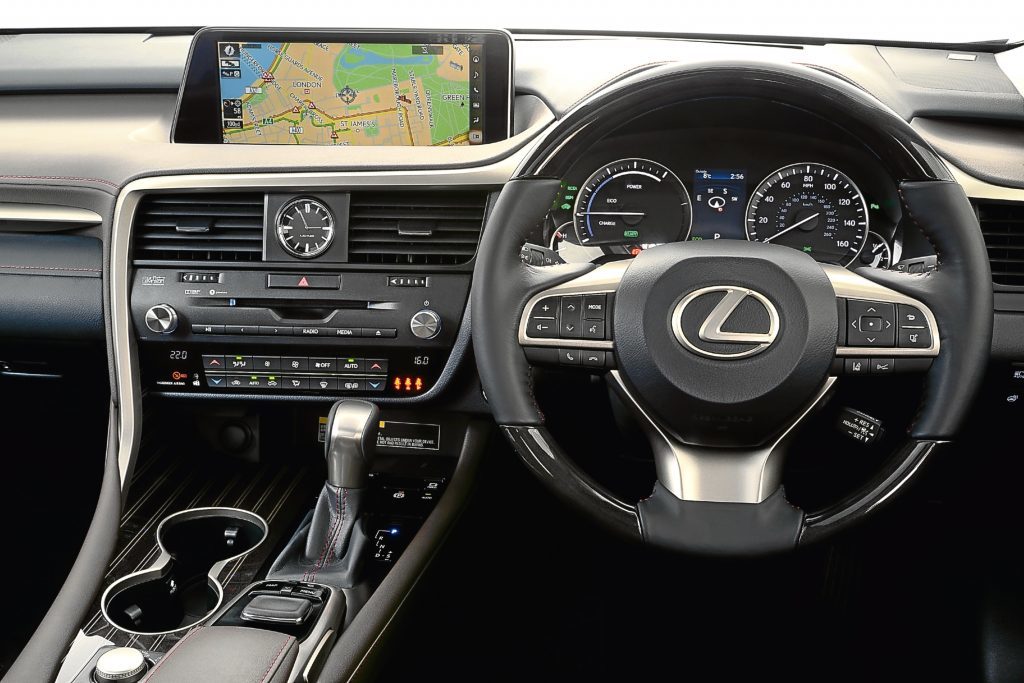 Less impressive is the mouse-style controller which is very fiddly to use. You can adjust its sensitivity but even then I found the cursor overshooting the target more often than not.
The RX doesn't come with a seven seat option so the X5, Discovery and Q7 are at an advantage here. I question how many people make much use of the rearmost seats, but the RX also falls short when it comes to boot space.
There's plenty of room in the back, however, and the boot should be big enough for most purposes. It also feels that bit more manoeuvrable than the gargantuan Q7.
Sixty thousand pounds buys you a lot of choice when it comes to a large SUV and the RX won't be to everyone's taste.
It's good looking, refined and superbly put together though. One big thing in its favour is it should keep going long after its rivals have developed electrical gremlins or succumbed to mechanical glitches.
jmckeown@thecourier.co.uk
Price:
£57,995
0-62mph:
7.7 seconds
Top speed:
124mph
Economy:
51.4mpg
CO2 emissions:
127g/km