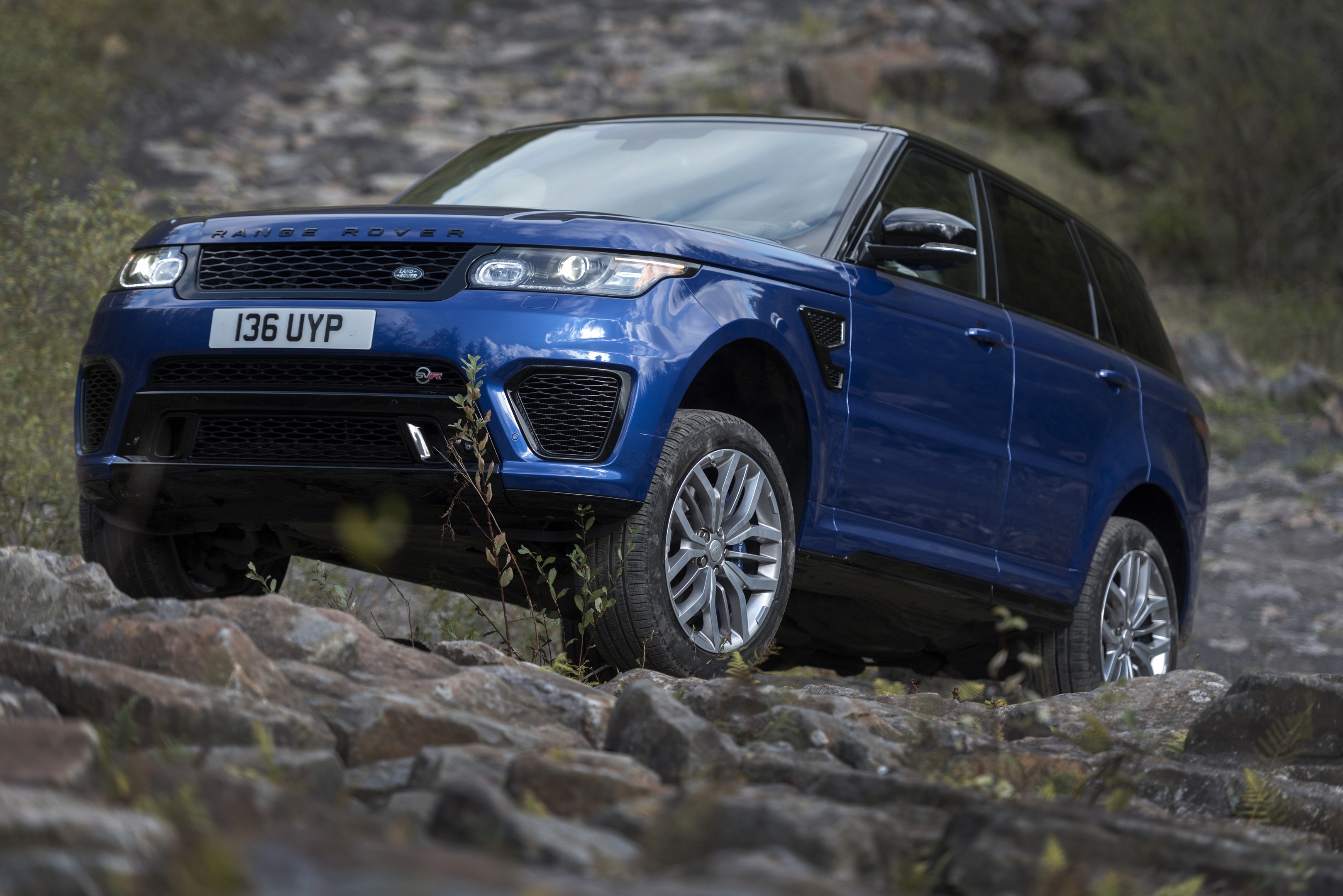 The Range Rover Sport SVR is one hell of a quick SUV on road – and it's still got plenty of hustle when the going gets rocky… or sandy… or snowy.
Come rain or shine, grass or gravel, snow or sand, the super powerful SUV delivers devastating pace.
Merging legendary all-terrain capability with 550bhp V8 power and advanced traction technology has created Land Rover's fastest vehicle.
The Range Rover Sport SVR was launched in February of 2015 and wowed the world with its supercar-baiting 0-62mph time of 4.7 seconds.
It's not just fast on tarmac, however. Land Rover has just carried out a series of tests showcasing the SVR's outstanding turn of pace on almost any surface.
It tested its mettle in the gravel, grass, sand, mud and snow. Remarkably, it managed to hit 62 mph in every test.
In fact, it proved quicker on unusual surfaces than many regular cars do on normal roads.
It took just 5.3 seconds to hit 62mph on gravel. When it was tackling grass and sand it still got there in 5.5 seconds and it managed 6.5 seconds when accelerating in mud.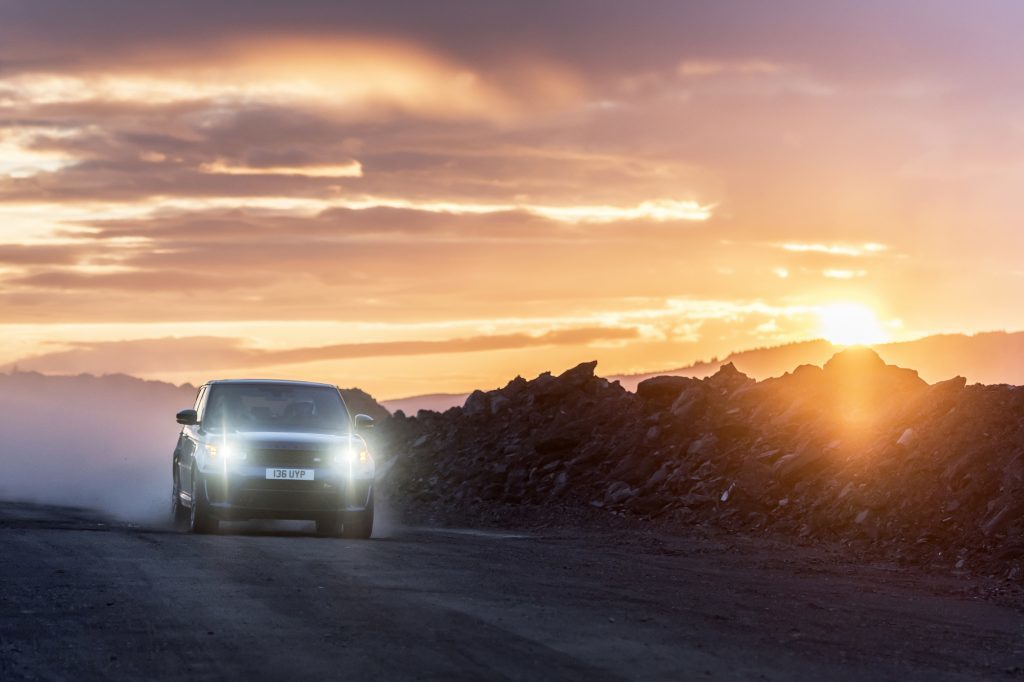 The snow test was perhaps the least impressive, withe the vehicle taking 11.3 seconds to hit the target speed – but then again, try that in your average family car and see just how long it takes.
The test was carried out using standard fit Michelin 275/45 R21 All Season Tyres with Land Rover's innovative Terrain Response 2 technology engaged.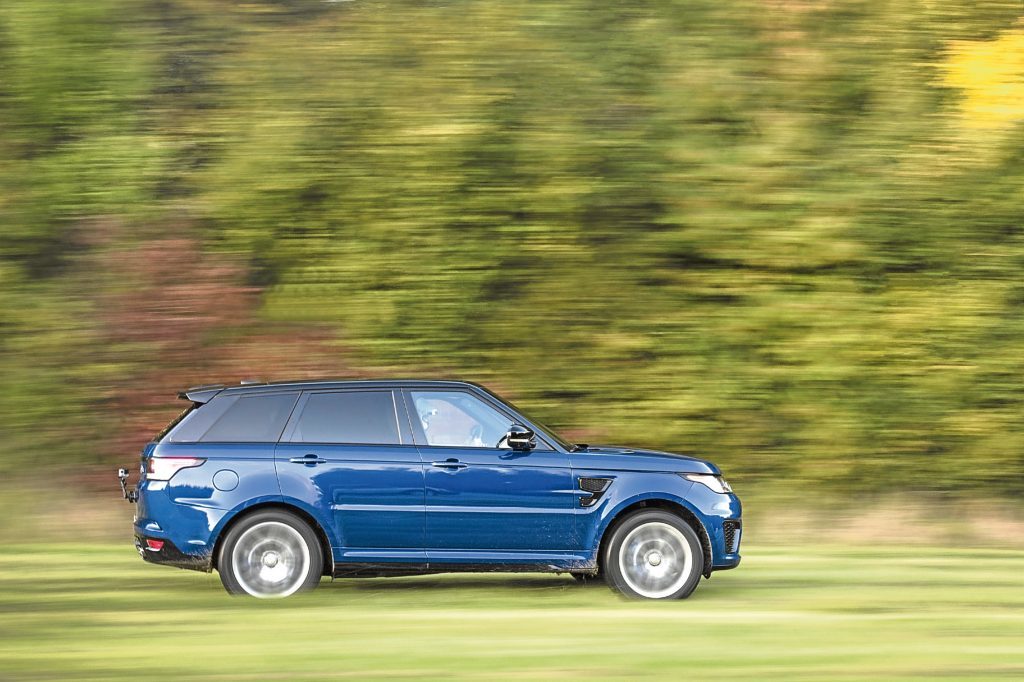 The intelligent system automatically selects the appropriate driving mode to suit traction conditions including: General Driving, Dynamic, Grass/Gravel/Snow, Mud and Ruts, Sand, and Rock Crawl. The driver can also use a simple rotary controller on the centre console to choose a specific mode.
The tests took place at Rockinham Motor Speedway in Corby, Pendine Sands at Carmarthen Bay in South Wales and Jaguar Land Rover's winter test facility in Arjeplog, Northern Sweden.