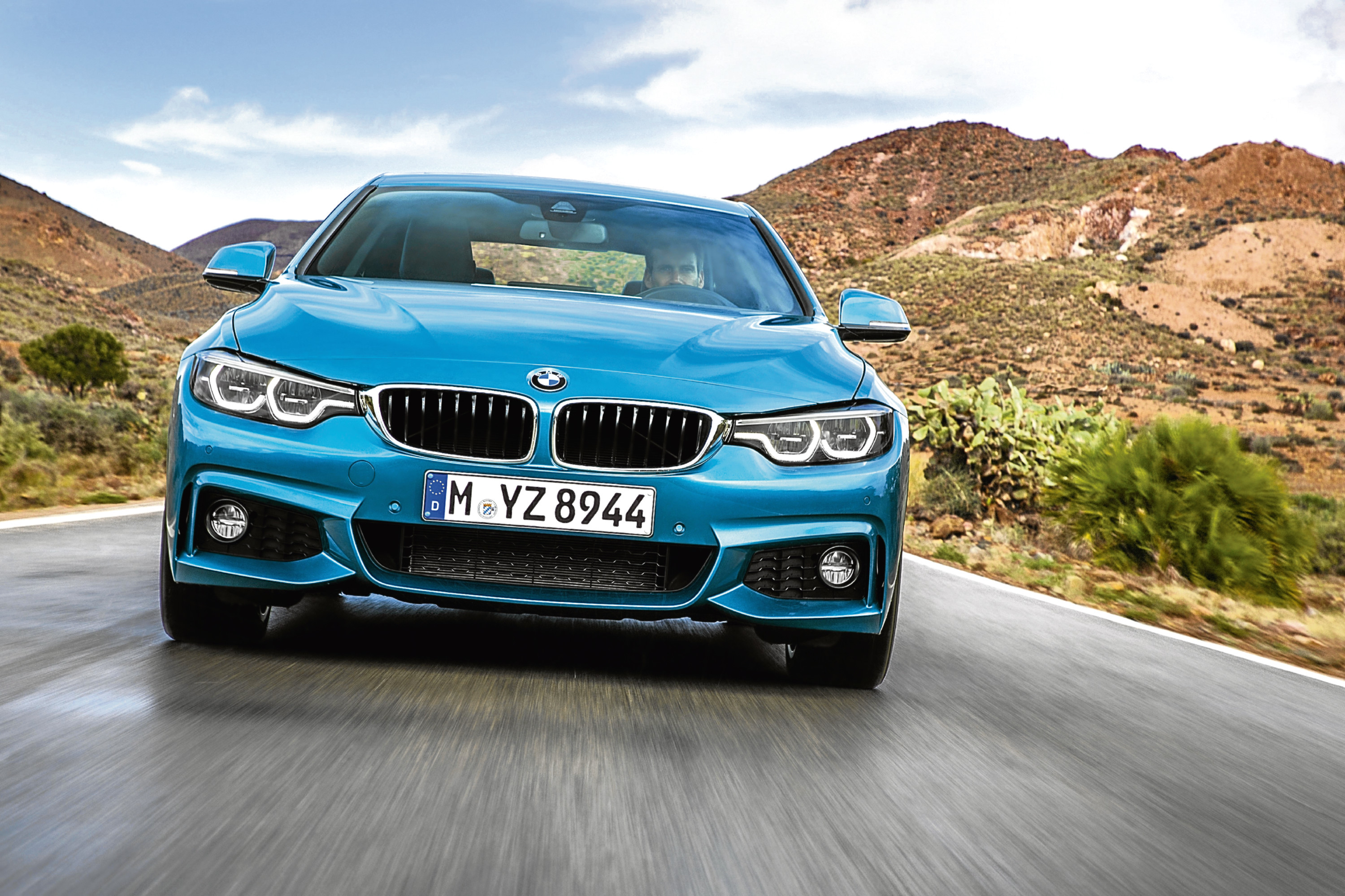 If you think this BMW 4 Series looks a little like a BMW 3 Series there's a good reason why.
It is, essentially,that car with a couple of doors knocked off. Indeed it used to be called the 3 Series Coupe.
Noting the success Audi have had with a similar wheeze – the A4 and A5 – BMW decided there was enough difference between the two to justify a name change.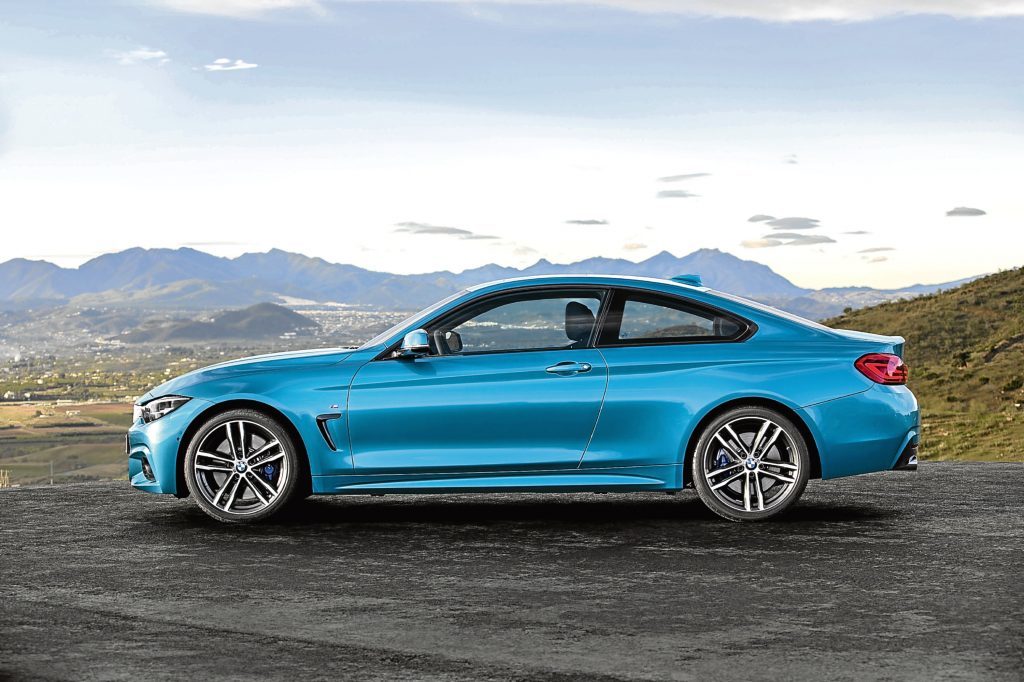 Launched in 2014, the 4 Series has just undergone a mid-life facelift and BMW brought an updated model up to Scotland for a day of driving.
Nothing radical has changed. Externally, the lights and rear bumpers look slightly different. Inside, there's a new infotainment system and some updated technology. There's a 4 Series Convertible in the line up as well as a 4 Series Gran Coupe, which muddies the water by having four doors but still not being a 3 Series (by dint of its sleeker shape).
In any case, the car tested here is the mainstream 4 Series coupe with BMW's superb 2.0 diesel engine in it.
Prices for the 4 Series start at a little over £32,500 and my car had a base price of £36,275 although an M Sport pack, metallic paint and upgraded upholstery added around £7,000 to the final cost.
With rear wheel drive and excellent poise it's a delight to hurl round some corners. I drove up the western side of Loch Lomond and down the eastern shore of Loch Long, enjoying every minute of it.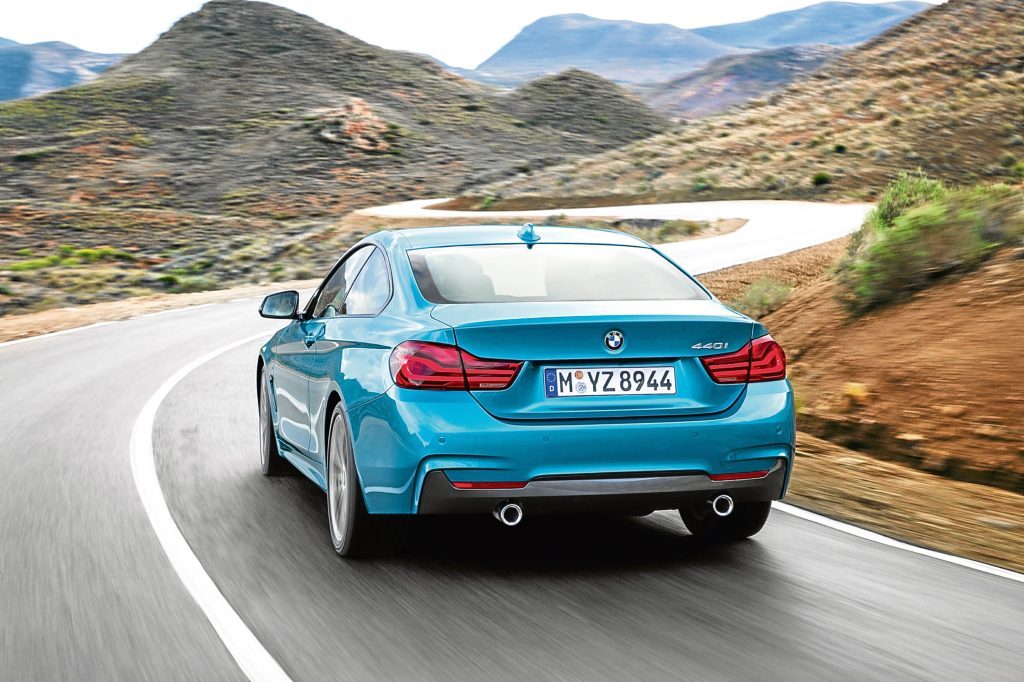 Anyone thinking a 2.0 litre diesel engine is boring hasn't tried BMW's version. There's 190hp on tap and 0-62mph comes up in a brisk 7.3 seconds.
Ease off a bit and you should be able to get more than 60mpg out of it.
The suspension is on the firm side but still does a good job of soaking up bumps and minimising noise.
There's more good news inside, where BMW have created enough room for four adults. Those in the back won't want to be six foot or over but compared to its rivals it's roomy. Boot space is down on the capacious Audi A5, however.
The interior is dark, but that's how BMW do things, and the excellent iDrive control system is far and away the best user interface in a mainstream car.
While most models will be rear wheel drive, Scottish buyers might be happy to know there's a four-wheel drive version that should take winters in its stride.
I enjoyed the 4 Series a lot. Pair it with one of the more economical engines and you have a terrific long distance cruiser that's also fun on country lanes.