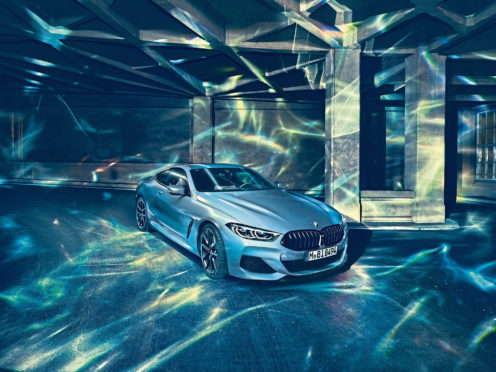 BMW has announced a limited edition range-topping version of its 8 Series super coupe.
Just 400 examples of the First Edition M850i will be built – at BMW's giant manufacturing plant in Bavaria – and only 10 of those models will reach the UK, making it an extremely exclusive car indeed.
If that's not enough to whet your appetite then a look at some of the car's stats should be.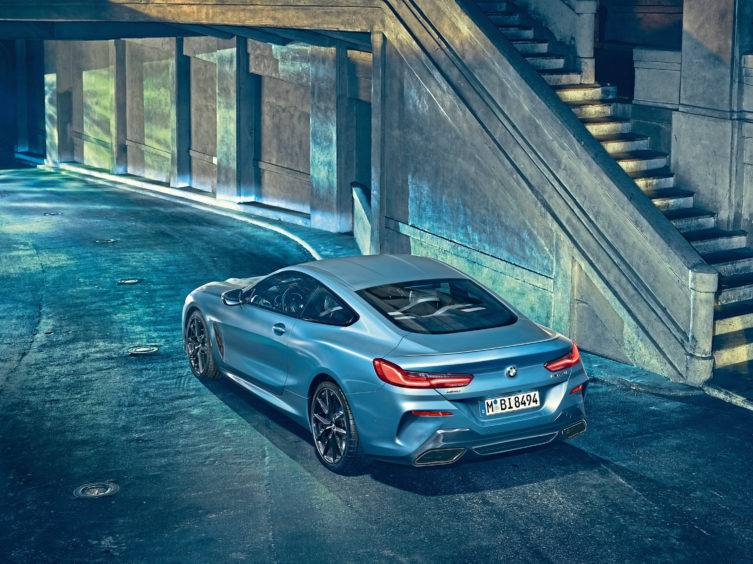 The First Edition M850i is powered by a 4.4 litre twin-turbo V8 that produces 523bhp and an astronomical 750Nm of torque. Power is fed through an eight-speed automatic gearbox.
It will do the 0-62mph sprint in a very rapid 3.7 seconds. Although it could go faster, like many cars of its ilk top speed is limited to 155mph.
The First Edition model gets a number of enhancements to set it aside from the regular M850i.
On the outside, there are black kidney grilles, black window surrounds, black exhaust tips, 20in alloy wheels and an exclusive metallic blue paint finish.
Inside, the limited run model receives a leather M-Sport steering wheel, an Alcantara roof lining, a Bowers and Wilkins stereo system and leather upholstery finished in Ivory White and Night Blue.
In a further nod to the exclusive nature of the car, each one gets a dashboard plaque with that particular car's build number etched upon it.
BMW hasn't revealed prices for the First Edition model yet but expect a premium over the M850i's cover price of just over £100,000.
The 400 models will be built between April and June, so should be delivered to customers during the summer.
The 8 Series was launched late last year as a replacement for the long-running 6 Series. It revives a famous name from high end BMWs of the 1980s and 1990s.
The elegant two-door flagship is designed to cross continents in comfort and style.
The range is set to be joined by four-door and convertible models.