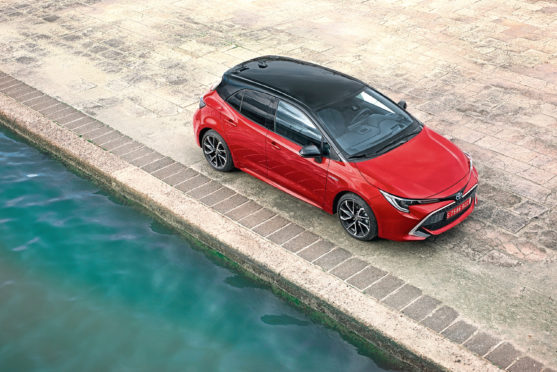 "No more boring cars" is the slogan trumpeted by one of Toyota's top European executives.
He's showcasing the all-new Toyota Corolla, which goes on sale in the UK next month.
Once a famous name, Toyota dropped the Corolla a decade ago, replacing it with the unloved Auris.
It's back now, with a 12th generation model running on the same platform as the Prius and with an engine range that includes two hybrid models.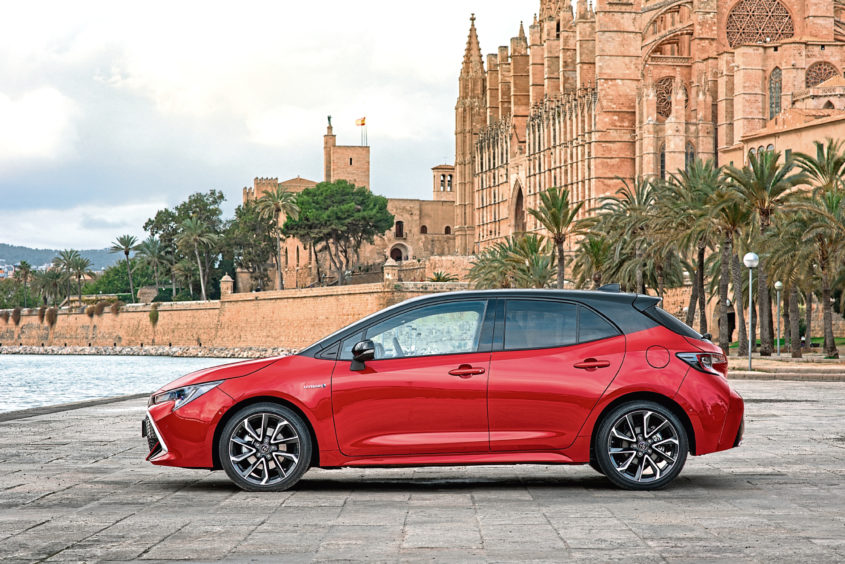 Three body shapes will be offered: a five-door hatchback; an estate labelled the Sport Touring; and a saloon model that's likely to be a tiny seller in the UK.
That "no more boring cars" ethos is certainly apparent in the styling. Sharp headlights, a low stance and a smooth shape make for a good looking car that stands out against its rivals.
Underneath the bonnet, buyers can pick from a 1.2 litre petrol engine, or two petrol-electric non-plug-in hybrids of 1.8 and 2.0 litres.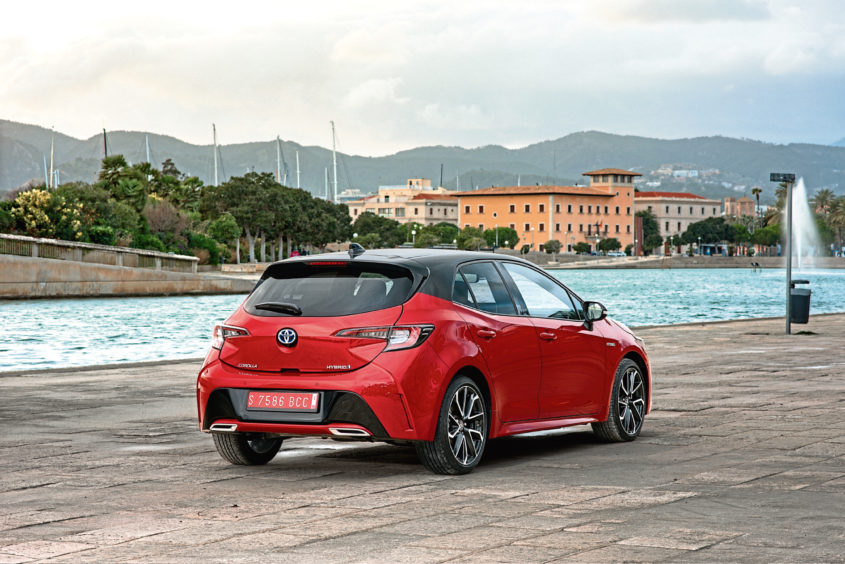 Prices start at £21,300 for a 1.2 litre hatch version in Icon trim and rise to a little under £29,000 for a top spec 2.0 litre hybrid version. The 1.2 litre comes with a six-speed manual while all other versions get continuously variable transmission (CVT) – basically an automatic but without set gear ratios.
I headed to Majorca for a day to get behind the wheel of left-hand drive versions of the hatchback and estate.
Toyota didn't have any 1.2 versions available so I had a spin in 1.8 and 2.0 litre hybrids (figures below are for a 1.8 hatchback in entry level trim).
On paper, the 2.0 is much more powerful, with 178bhp compared to the 120bhp of the 1.8, and a three second 0-62mph advantage – 7.9seconds against 10.9 seconds.
In actual driving conditions, however, I only noticed a small difference between the two. Part of this is because the engine, otherwise a commendably quiet background hum, roars noisily if you put your foot to the floor.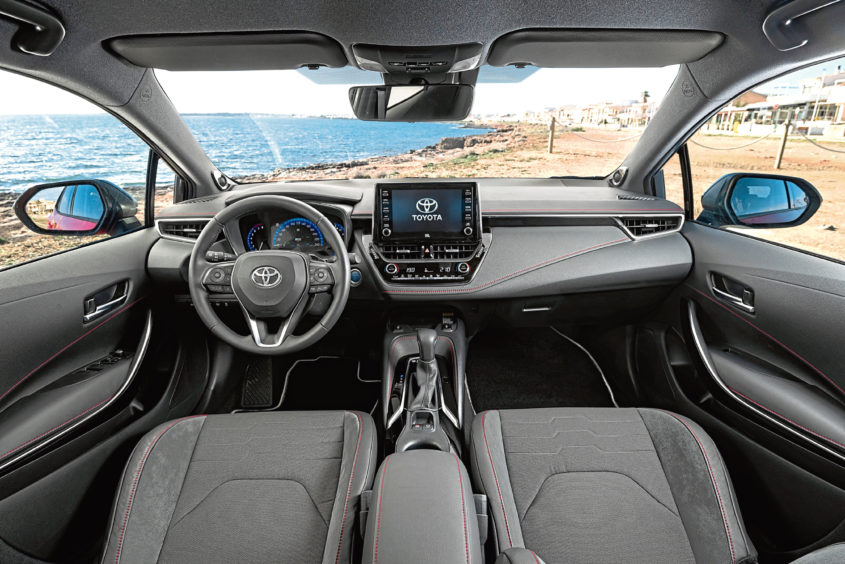 Drive normally and the Corolla's a fine cruiser, with a cosseting suspension and a pleasingly quiet cabin.
There's room for four passengers and the estate has a huge boot that can easily swallow a mountain bike.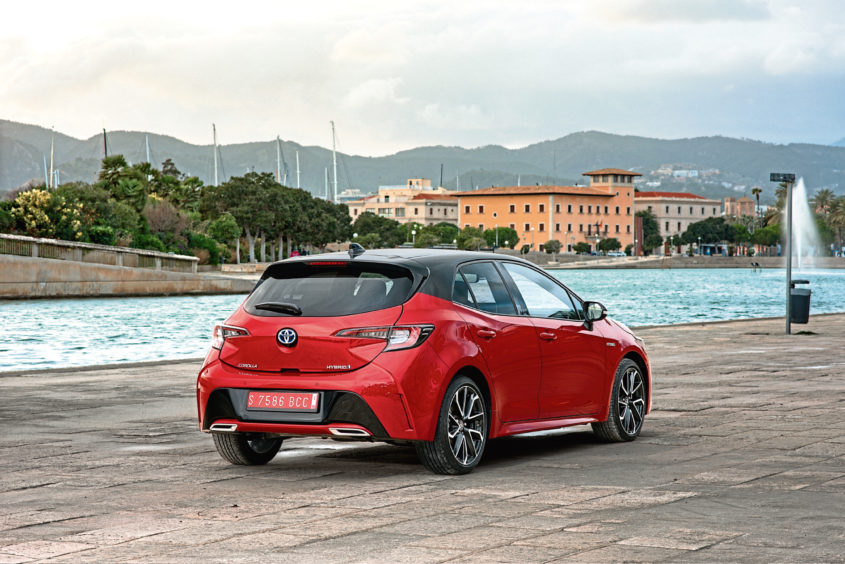 The low centre of gravity means it handles well, though it doesn't steal the Focus's crown as the most dynamic family hatch. For a blend of good looks, a refined drive, reliability and economy it's hard to beat, however.
No more boring cars? Just maybe.
---
Price:
£23,750
0-62mph:
10.9 seconds
Top speed:
112mph
Economy:
66mpg
CO2 emissions:
76mpg