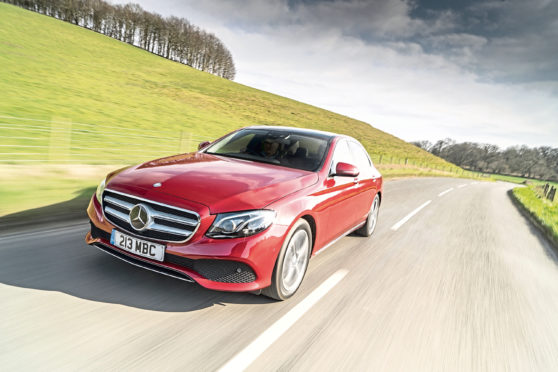 Whipping along the back roads towards Cupar in my Mercedes E-Class I rediscover the joy of a saloon car.
My motoring writing life so often consists of driving SUVs, these days, that I'd almost forgotten anything else existed.
Yes, SUVs have better lines of sight and yes, they're easier to get in and out of. But with less wind noise due to their more slippery shape and much, much better handling, saloons still have a lot going for them.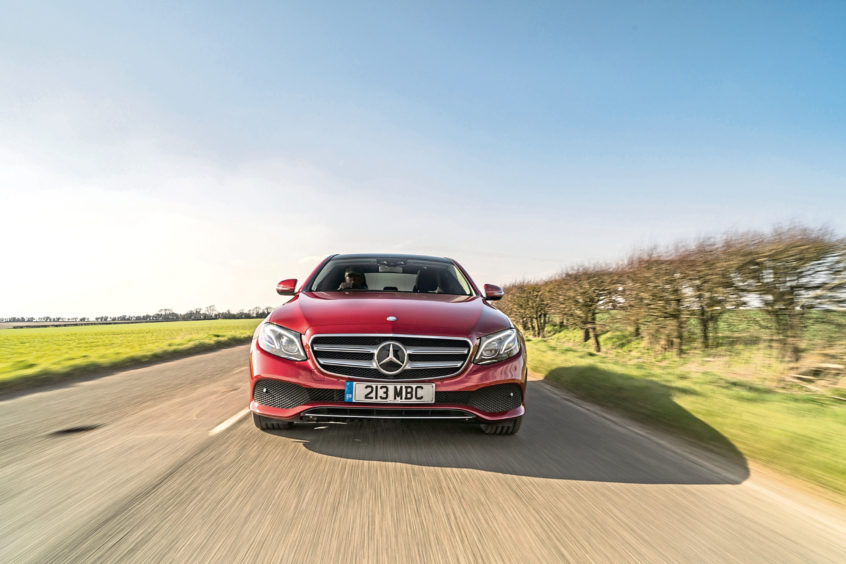 Especially this one. The fifth generation of Mercedes' mighty E-Class combines the peerless build quality of its predecessors with an extra dose of technology.
Its styling draws from Mercedes flagship S-Class and there are four body shapes – the saloon tested here, an estate, coupe and cabriolet.
Prices start at around £36,000 and there's a choice of diesel and petrol engines, with a plug-in hybrid due to join the range soon.
I drove an E-220 d model in AMG Line trim, which costs just over £40,000 (though a wealth of optional extras pushed my test car's value past the £52,000 mark). Its 2.0 litre turbodiesel produces a hefty 194bhp – enough to push it to 62mph in just 7.3 seconds. Official fuel economy is a superb 72.3mpg.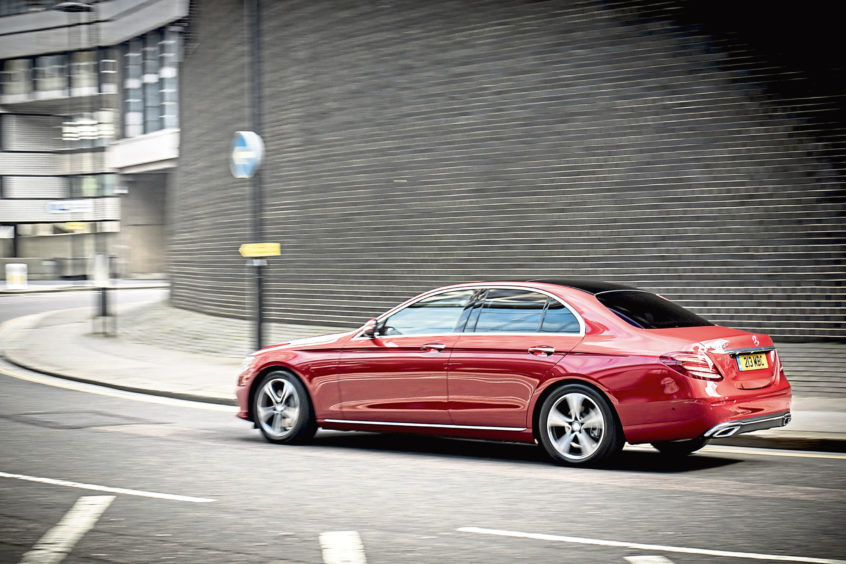 It's one of the best cruisers on the market, with a smooth suspension that irons out imperfections in the road, and a cabin that's virtually silent aside from the faint thrum of the tyres rolling. You'd need to spend nearly double the list price on a Lexus LS, Audi A8 or, indeed, an S-Class to have a car that's any more refined.
Handling is sharp and the E-Class behaves well in hard cornering, if it can't quite match BMW's superb 5 Series.
Mercedes' nine-speed automatic gearbox flickers almost seamlessly up and down the ratios and aids some very impressive economy figures.
The interior is a testament to quality and understatement. Leather and wood are tasteful and never garish, buttons and dials are a joy to use, and recessed LED lighting bathes the car in a cool glow.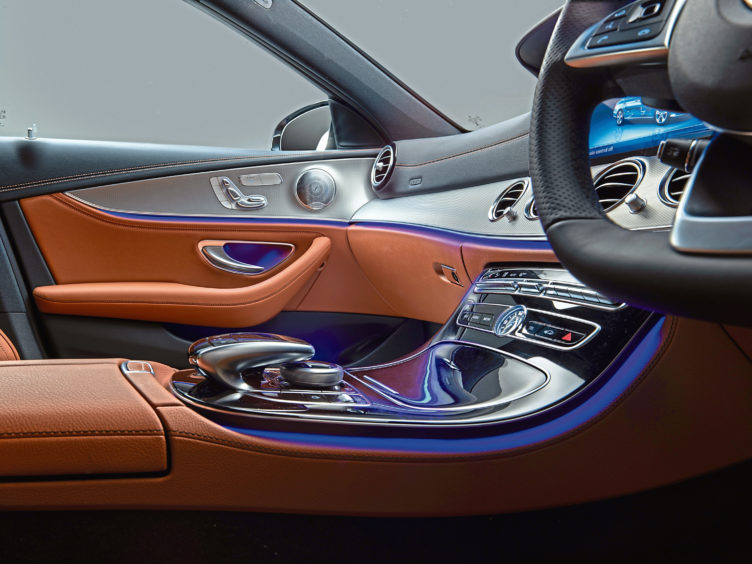 The new model has more space than its predecessor and you'll be comfortable whether you're in the front or the back.
It's still true that if you want the ultimate driver's car, the BMW 5-Series is the one to go for.
But for the last word in comfort and refinement it's got to be an E-Class.
---
Price:
£40,060
0-62mph:
7.3 seconds
Top speed:
149mph
Economy:
72.4mpg
CO2 emissions:
112g/km