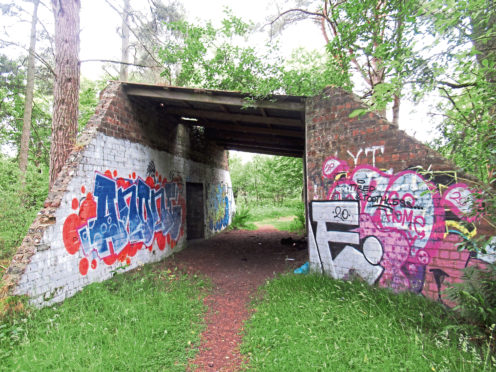 A year and a half ago I enjoyed a winter walk along a section of the old turnpike road that once linked Perth with Forfar.
Dating from the 17th century when it was the only road north out of Perth on the eastern side of the River Tay, it was by all accounts a busy, well-constructed route, used by mail coaches and the horse-drawn carriages and carts of travellers prepared to stump up the toll.
On my previous visit, I followed this historic highway north from the hamlet of St Martins. This time, I turned my attention to a southern section of the route, exploring Muirward Wood on my journey north through forest and farmland from Scone to St Martins and on to Balbeggie.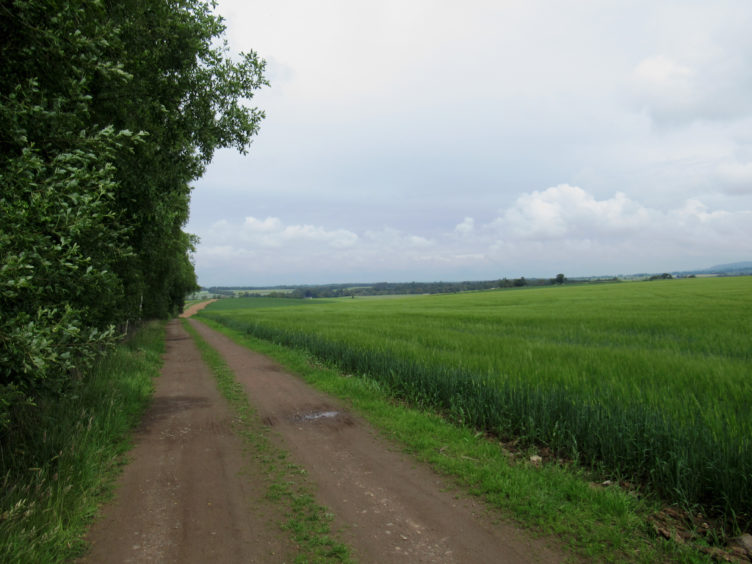 The turnpike road leaves the A94 at Newlands, a mile or so north of Scone, but I headed west initially, picking up a track that runs north along the edge of woodland before entering the plantation by a cottage at Highfield.
Once in the trees, the way loops on towards a junction, an excellent point from which to explore the forest; the various tracks and paths radiating through the trees are popular with walkers, cyclists and orienteers.
I turned east here, hiking past Brooniehill and Newlands plantations, a mix of mature pines and more recently planted conifers, pink and white foxgloves lining a track bounded by beech, broom and gorse.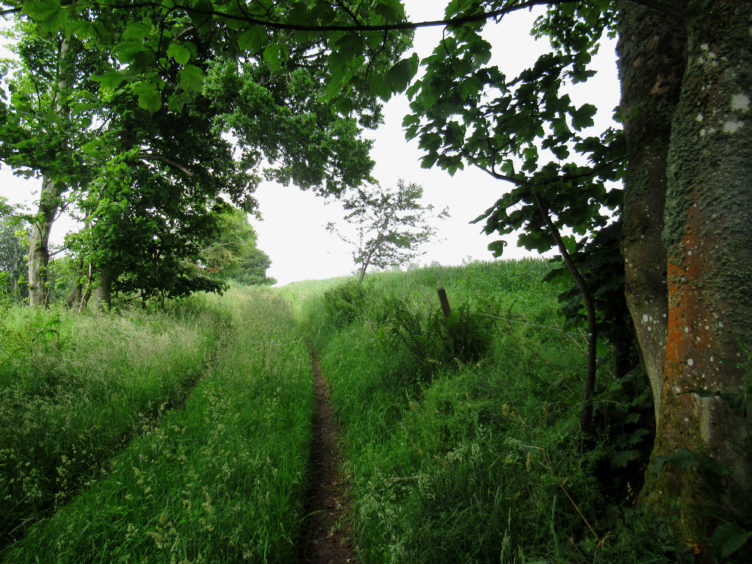 Approaching the periphery of the forest, the way passes an old brick shelter adorned with graffiti, an outlying structure that was once part of the aerodrome at Scone, now Perth Airport.
Established in 1936 as a training school for pilots, it retained this role throughout the Second World War and, to this day, continues to produce commercial flyers for the airline industry.
Emerging from the trees, I joined the former turnpike road here, cantering north along the edge of Muirward Wood, the airfield to my right, distant orange windsocks billowing in the breeze.
Crossing arable land beyond, the way dips to meet a quiet country lane by a cluster of houses at Bauchland, west of Balbeggie, and this leads to St Martins.
The map indicates an 'abbey' here, but this is in fact a late 18th century mansion – St Martins Abbey – which is hidden away in the heavily wooded landscaped grounds of a private estate. Ecclesiastical matters are confined to a charming little parish church in the valley below.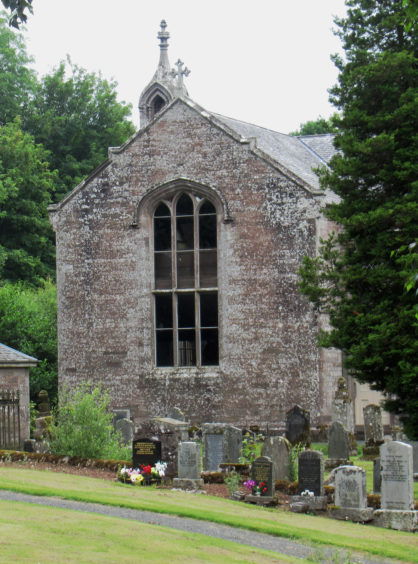 The picturesque kirk, which dates from 1842, is perched atop a mound carved out by streams either side and, leaving the turnpike road, my onward route to Balbeggie forked left, rising through a lush wooded den above St Martins Burn.
Passing a pair of square stone posts, the way soon swings right, descending between fields to ruins at Rosemount and then on to Pitskelly Farm, on the outskirts of Balbeggie.
Marker posts point the way but, with the vegetation flourishing after a recent rainy spell and footfall lower over recent months, some of the arrows were obscured, and the path was overgrown in places. Although perfectly passible, my waterproof over-trousers were a real boon here, deflecting the encroaching nettles.
Emerging on to the A94 – successor to the turnpike road – I wandered through Balbeggie and back along the roadside footpath to Scone, although a modern-day 'stagecoach' offers alternative carriage home for those who have walked far enough.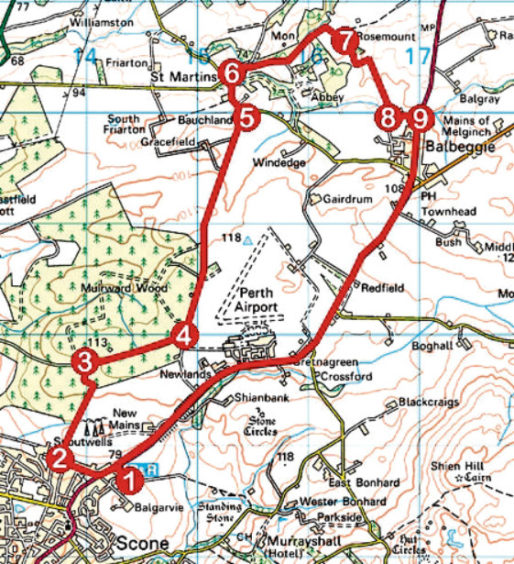 Route
1. Exit car park by main entrance, cross A94 at roundabout, go left along pavement then right along Highfield Road for 350m.
2. Turn right by wooden garage, ascend track through gate and continue north along edge of woodland. Pass cottage and proceed to junction with bench.
3. Turn right (signed Newlands) and follow track east to junction on edge of plantation.
4. Turn left and follow track north to meet minor road at Bauchland.
5. Go left along road to St Martins.
6. Go right (signed Balbeggie), along lane, descending to cross stream. Turn right (signed Balbeggie) towards church and, beyond house, fork left up track running above den to ruin at Rosemount.
7. Go right along field-edge track, dipping to junction. Go left up track and, at top of slope, branch right, descending field-edge path to Pitskelly Farm.
8. Go left along farm track to A94.
9. Turn right, proceed through Balbeggie, and follow A94 roadside footpath south to Scone.
Info
Distance: 12km/7½ miles
Ascent: 160m/530ft
Time: 3 hours
Grading: Moderate low-level route following good tracks, waymarked trails and roadside footpath through forestry and across arable farmland. Stout footwear recommended
Start/finish: Scone Park and Ride Car Park, off A94 at the northern end of the town (Grid ref: NO 143267)
Map: Ordnance Survey 1:50,000 Landranger sheet 53; Ordnance Survey 1:25,000 Explorer sheet 380
Tourist Information: Perth iCentre, 45 High Street, Perth PH1 5TJ (Tel 01738 450600)
Public transport: Stagecoach bus service 7 from the centre of Perth to Scone. Stagecoach bus service 57 links Balbeggie with Scone