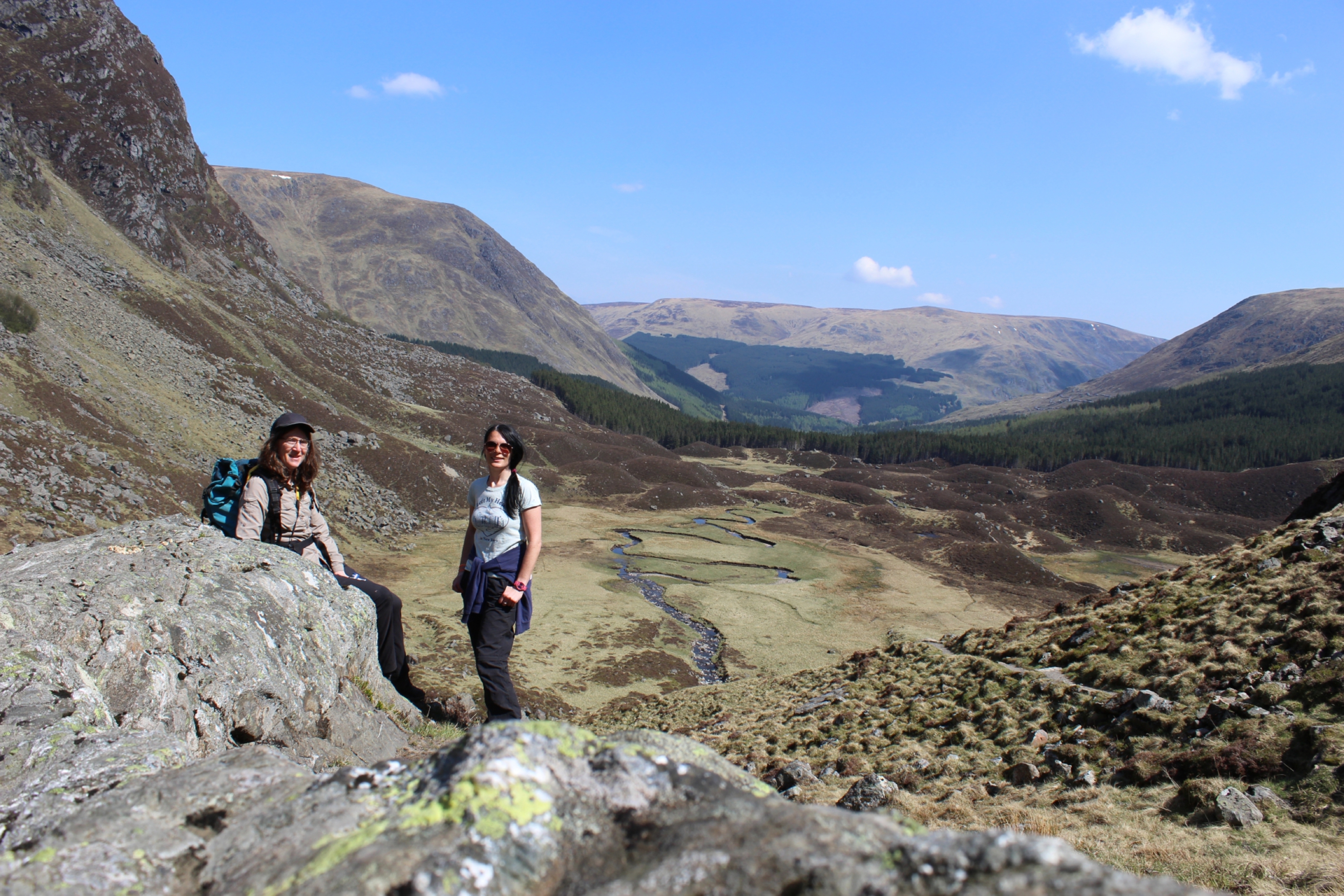 Ahead of the Angus Glens Walking Festival, Gayle Ritchie goes for a hike.
Looking down Corrie Fee into Glen Doll, the views are truly dramatic.
A wild amphitheatre of rocky landscape formed by glaciers and ice, it's a haven for the plants, birds and animals equipped to deal with the challenges of this harsh mountain environment.
"If we're lucky, we might spot a golden eagle soaring overhead," says Angus Alive ranger Lisa King.
We've hiked up to this special place to get a flavour of one of the walks on offer during the Angus Glens Walking Festival.
Taking place from June 2 to 5, the festival covers 18 walks, designed to appeal to all levels of ability, with a choice of striking locations.
Now in its 14th year, the walks are led by local mountain leaders and Countryside  Adventure Rangers who, like Lisa, have a wealth of knowledge of the Glens.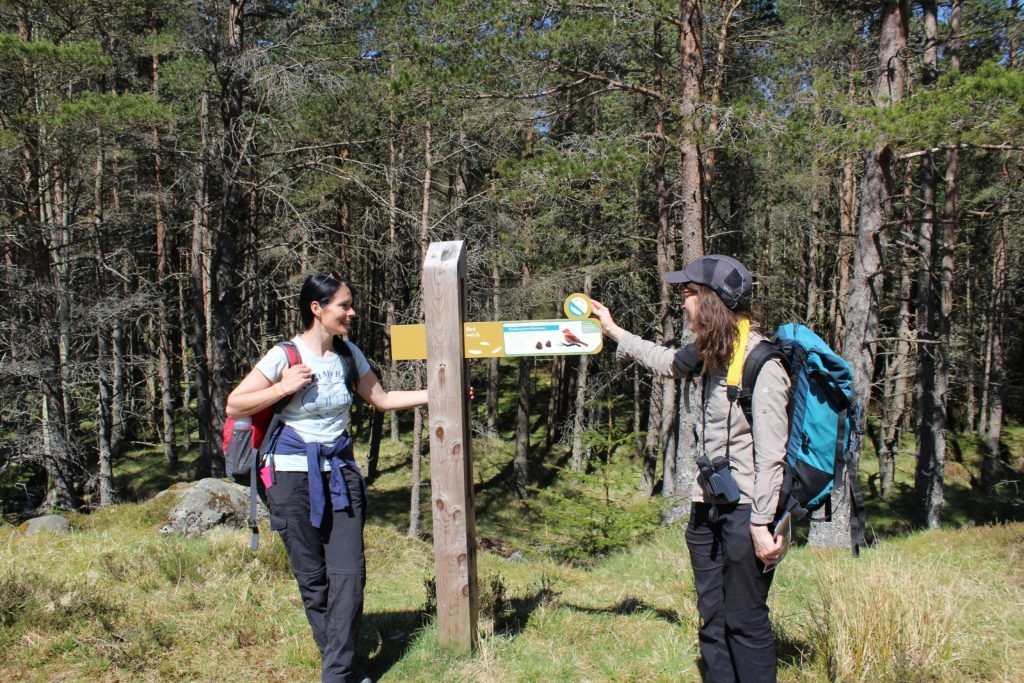 Ahead of the festival, Lisa is keen to stress that walks range from educational "wee potters" to more strenuous yomps.
Today we're taking our time to drink in the scenery and explore the flora and fauna of the area.
Corrie Fee, a National Nature Reserve, is breathtaking. A good path climbs gently to a viewpoint, and there's the option of extending the route to climb up the back of the corrie to a waterfall, up onto the Cairngorm plateau and onward to the Munros of Mayar and Dreish.
Lisa says that while many people are obsessed with looking for "the big five" – red deer, golden eagle, seal, otter, red squirrel – as well as rare upland birds such as dotterel and golden plover, she's fascinated by the little things.
"There are so many plants and animals that people don't know about," she says.
"Here you'll find blaeberry bumblebees, strange looking beetles and rare alpine plants that cling to rocks. There's wood anemone growing high up in Corrie Fee, a place where there are no trees. It's a good indicator of ancient woodland, so did trees once grow here?"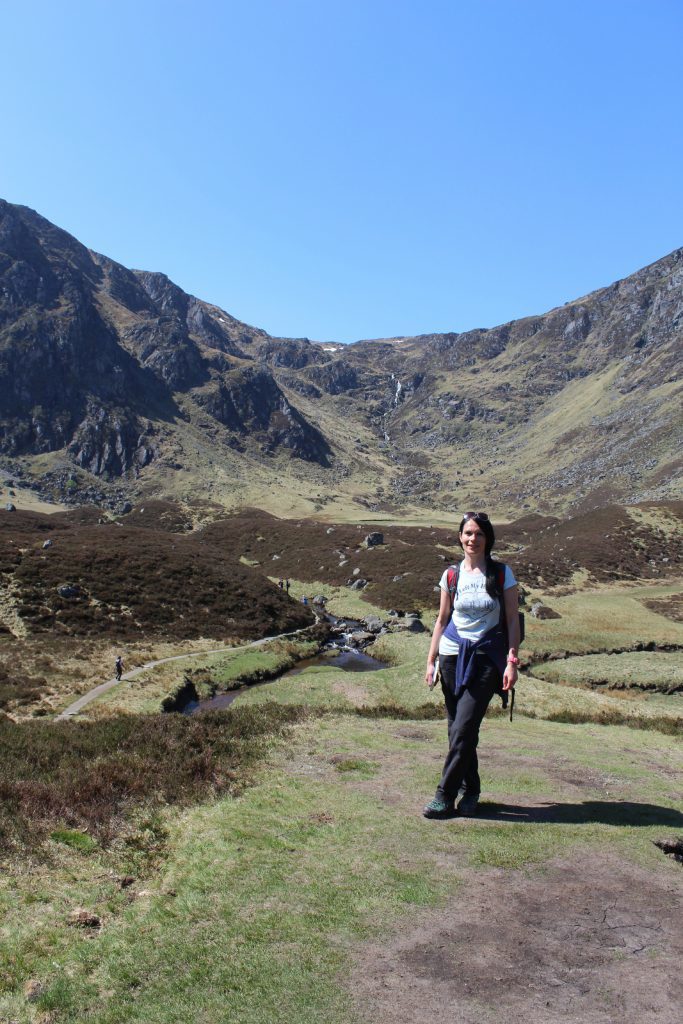 Lisa's main ambition is to find a blaeberry bumblebee and when we head back down the glen, she spies one flying round a blaeberry bush.
"That's the first one I've seen this year," she whoops. "They're fairly scarce but this is its ideal habitat. They're disappearing in England because of global warming."
We also spot trout swimming in a burn meandering through the glen and hear the distinctive call of a cuckoo.
There's a chance of seeing water vole, which in 2003, had been wiped out by mink in the reserve.
The unpolluted burn is a perfect habitat for the creatures and encouraging their return is a key conservation goal.
Walking down into Glen Doll, Lisa takes me on a circular walk below the Dounalt crags and then crosses the White Water Burn, stopping for a picnic just as the route links up with Jock's Road.
If we carried on to walk the 14 miles of Jock's Road, the oldest Right of Way in Scotland, we'd end up in Auchallater by Braemar.
"The great thing about the festival is that people can walk Jock's Road, which is a linear route from Braemar to Glen Doll, without wondering how they're going to get back," says Lisa.
"They'll get a bus from Kirriemuir to the start point at Auchallater, walk to stunning Loch Callater, climb up to a steep plateau and finish with a lovely long descent into Glen Doll, and a well-earned refreshment at Glen Clova Hotel!"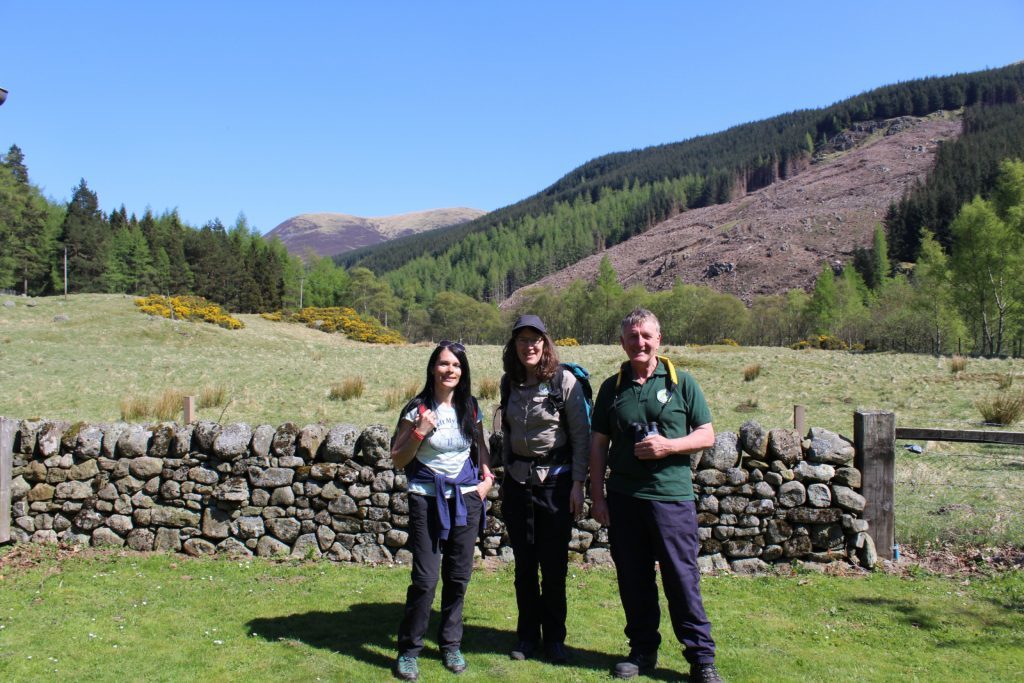 Other linear walks include Glen Esk to Clova, Backwater Reservoir to Glen Prosen and the Minister's Path – both described as "very strenuous" – and a four-mile "coastal crawl".
There's also an easy walk dedicated to eagle watching in Upper Glen Clova.
As we head back towards the Ranger Centre, Lisa spots another blaeberry bumblebee flying into thick vegetation on the ground.
"That's its nest," she tells me, pointing out the tiny hole into which the bee has just flown. I'd never have had a clue.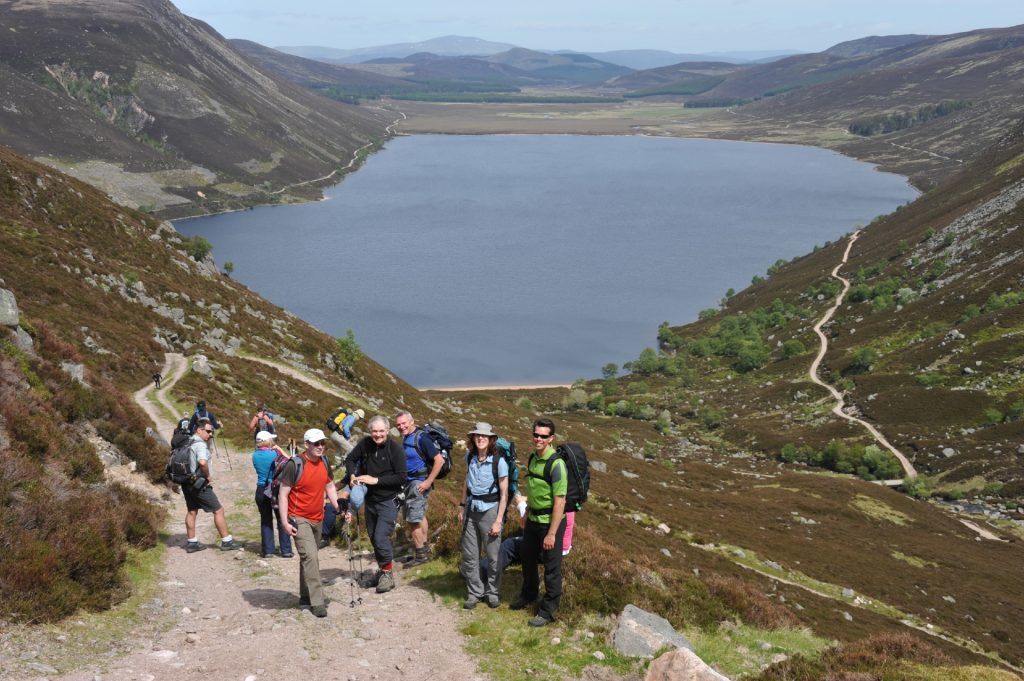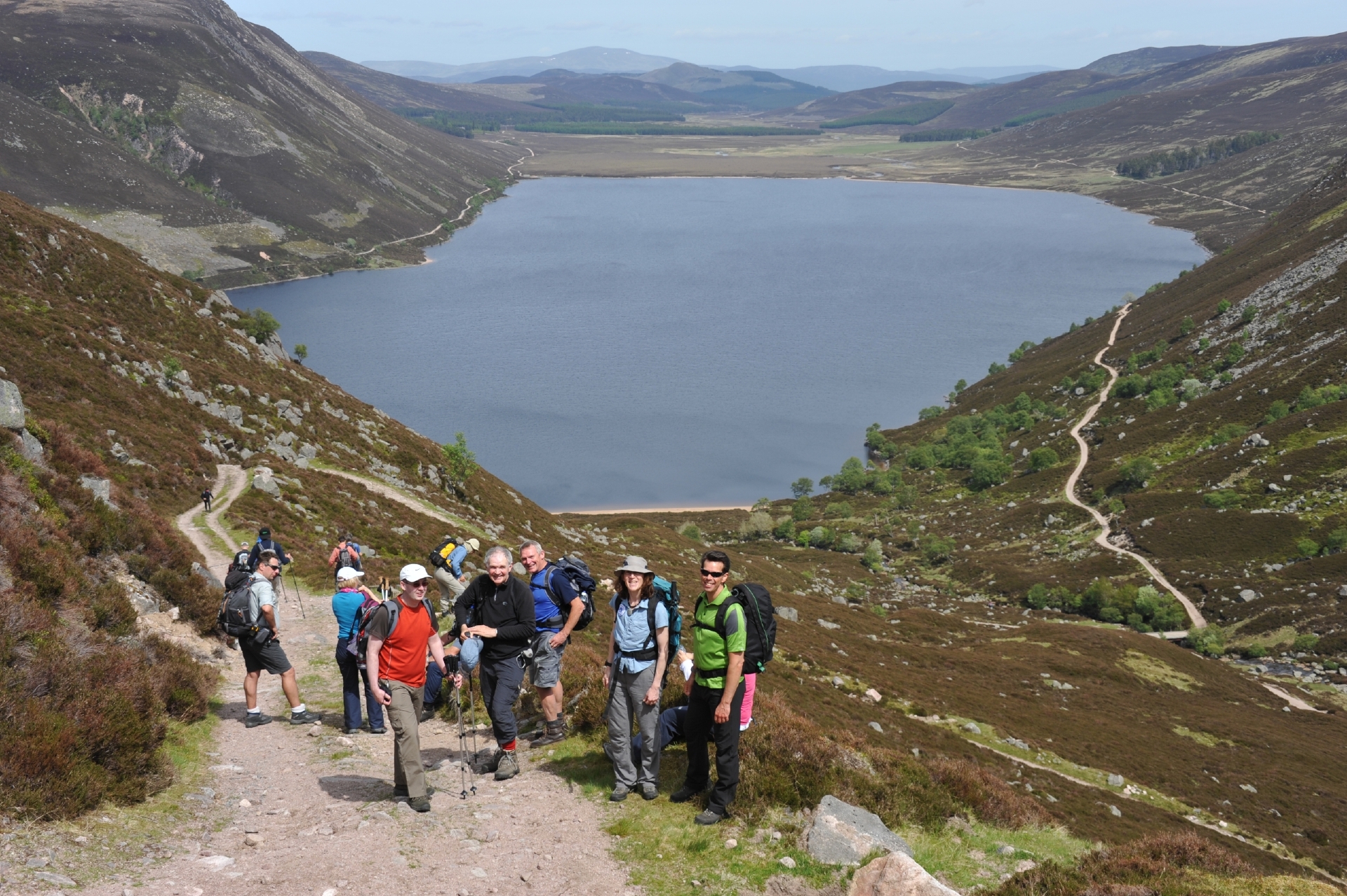 It's been a fascinating day and a great insight into the Angus Glens Walking Festival.
"Not all walks are about striding on and covering ground as fast as possible," laughs Lisa.
"You can learn a lot about wildlife from rangers if you take the time to stop and take in your surroundings. We tend to get a good mix of what I call the 'leggit' types, who walk very fast, and those who enjoy walks at a steady pace and talk about wildlife, history and land management."
The walks are a great way to meet like-minded people and have resulted in many lasting friendships. In fact, says Lisa, one walk resulted in a wedding!
info
Last year's Angus Glens Walking Festival saw 418 people from all over the world taking part in the four-day event.
This year will be the event's 15th year and the first that has been organised by ANGUSalive.
One of the most popular walks is Jock's Road, Scotland's oldest right of way. Want to try a Munro? The 2016 festival includes Glas Maol, Broad Cairn and Mount Keen. Most walks take a route through the Angus Glens but there is also a Coastal Crawl and the family-friendly Guzzle, 
Gargle, Goblins walk at Forfar Loch Country Park where all ages can explore other habitats and scenery.
There is a small charge per person for each guided walk which includes return transport to the walk, from a base camp in Kirriemuir.This year's festival is sponsored by the Glen Clova Hotel.
Book now at www.angusglenswalkingfestival.com