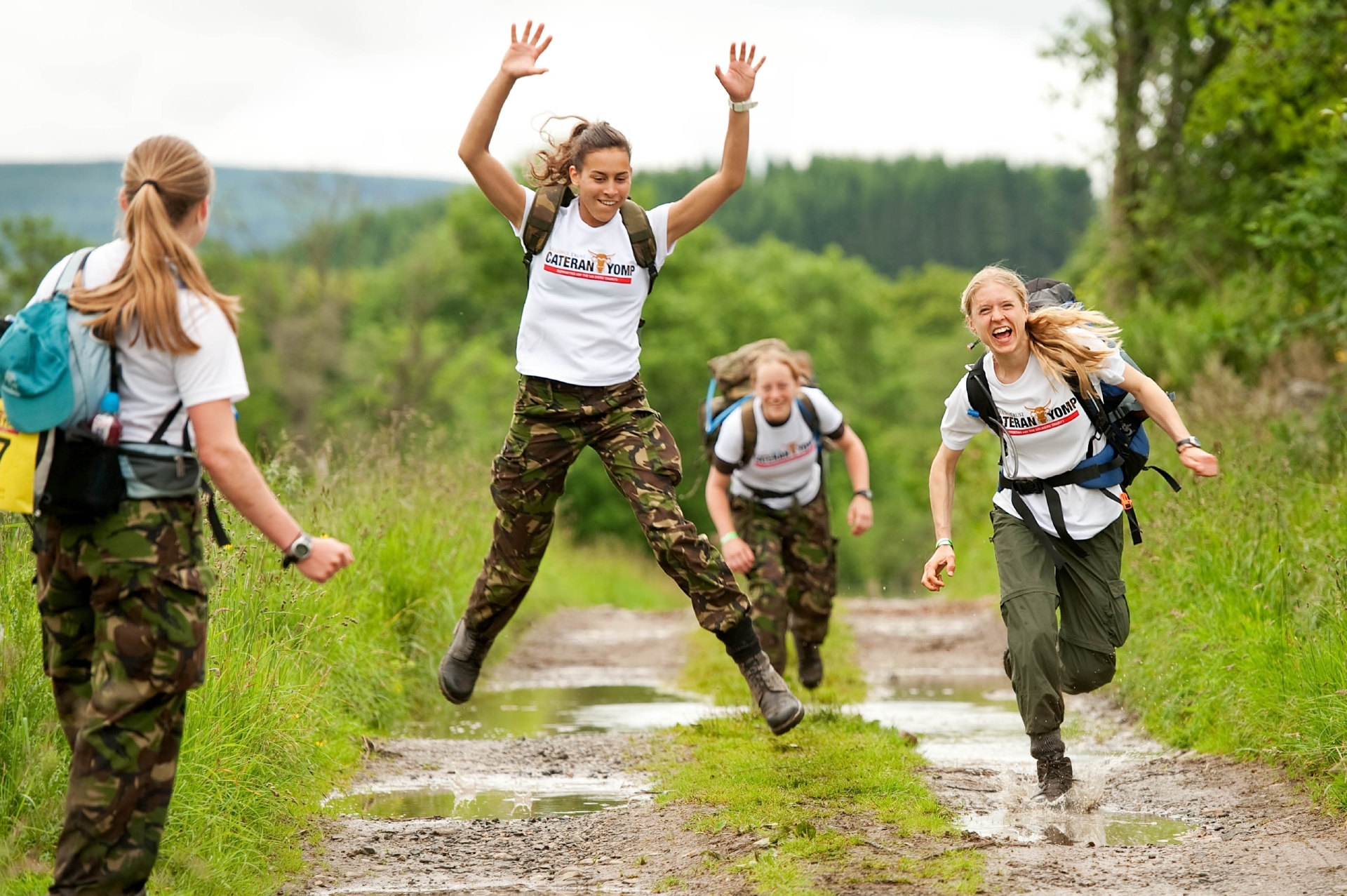 There's no backing out now! The Cateran Yomp kicks off on Saturday come rain or shine.
With the epic downpours we've been experiencing, many folk will be wondering what kind of state the 54-mile route will be in.
Seasoned yompers will recall there are several particularly boggy sections which are wet and muddy in the best of weather.
Loch Beanie? Just saying!
The Courier is entering a couple of teams this year and we're all doing the bronze 22-mile route.
Some of us have conquered the gold 54-mile extravaganza previously while others (me included) have completed the silver 36.5 mile option.
This year, we're settling on bronze. Why?
For my own part, I've struggled to get any kind of decent training under my belt, have a dodgy foot (could it be a mild sprain?), and my new boots aren't fitting properly.
Oh, and I have to work the next day.
Others have Sunday commitments or just fancy having a pleasant day out without feeling they have to undertake a marathon challenge. So there!
Whatever route you're doing, the Yomp is an amazing experience.
Much of that is down to the organisers and the fantastic Hill Safety Team (HST).
No idea who these folk are? They're the guys and girls dotted round the route wearing hi-vis jackets, offering words of inspiration and encouragement, helping you across burns, and basically, looking after you.
I caught up with John Morris, the man who leads the HST, for some inspiration ahead of the big day.
He tells me there will be 24 of them on the route plus two folk based at event control headquarters.
"We're the eyes and ears on the ground," he says.
"At least six of the HST are ex-military and most are (or have been in the past) members of Mountain Rescue Teams.
"The range of tasks the HST are involved with include marking the remote sections of route with arrows and glow sticks and carrying out compulsory kit checks at Glenshee.
"You won't believe some of the excuses the participants come up with!"
They also provide first aid until a casualty can be handed over to the dedicated medical team and provide foot patrols and static marshals in high or remote sections of the route, between Enochdhu and Glenshee and between Loch Beanie and the next section.
Knackered or lost the way? Fear not! The HST has two rapid response teams in vehicles that can be deployed to assist exhausted participants or help search for "navigationally challenged" Yompers.
There's also a bike patrol which operates through the night phase of the event.
Less glamorous tasks include collecting any rubbish left on the route and removing directional arrows and glow sticks.
Last year, I noticed, to my horror, that folk were dropping all sorts of stuff behind them.
I walked behind a team that ditched banana skins and orange peels – okay so it's not plastic but it doesn't just disappear!
"Fruit skins can take years to biodegrade," says John. So wise up and don't litter the route. It's lazy, selfish and rude.
John's main concern is always the weather.
The forecast for Saturday is cloud, rain and showers, and maybe a wee bit of sun if we're lucky…
"The weather is the biggest unknown and it can catch people out, even in the middle of summer," he says.
"Cold, wet, tired walkers can lead to hypothermia and a miserable experience of what is a marvellous event.
"Hot and sunny events can bring a different set of problems.
"But the Yomp has been very fortunate in the past, as we've had relatively mild weather conditions."
John's advice is to plan for the very worst weather.
"Wear suitable clothing and carry the appropriate kit. And definitely take plenty of socks! Once your feet start shredding up, it's too late so you need to prevent that happening.
"Learn how to use a map and compass and don't rely on a GPS. Download the OS Locate app, which is free and can help us find you.
"Always carry a head torch and whistle, even if you don't intend to be out overnight. These items could save your life.
"I'd also encourage people to turn their phones off to save battery power.
"Look after each other. If you see someone in trouble, help them out."
So there you go. See you bright (maybe) and early on Saturday morning! Best of luck!
For more information, see www.soldierscharity.org/events/the-cateran-yomp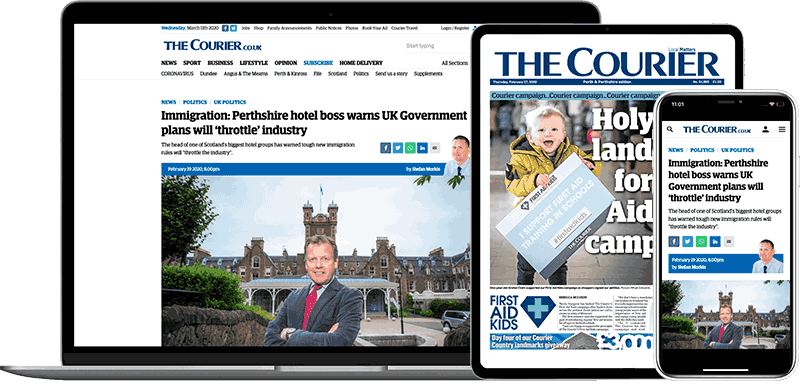 Help support quality local journalism … become a digital subscriber to The Courier
For as little as £5.99 a month you can access all of our content, including Premium articles.
Subscribe