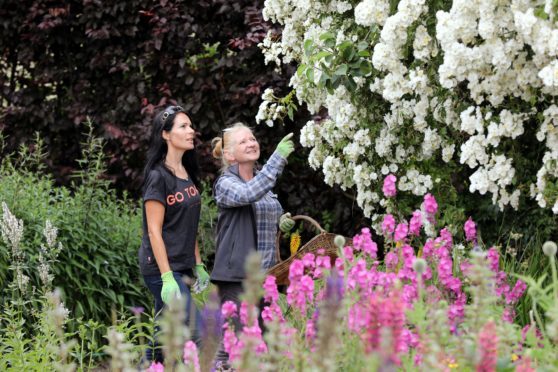 There's loads happening at the new Stables Visitor Centre at Cambo and now's the time to visit as the gardens are most magical in summer. Gayle signs up for a blooming fantastic workshop!
Much as I love the great outdoors, I'm certainly not what you might call green-fingered.
My garden is more weeds than plants and flowers; it's a place where dandelions, dock leaves and nettles thrive.
So when I was invited to take part in a gardening workshop at Cambo Gardens, I jumped at the opportunity.
The carrot on the stick was that I would go home with a stunning posy, filled with flowers freshly cut from the historic gardens.
Arriving at the gorgeous estate in the heart of the East Neuk, I check in with development manager Keri Ivins.
She treats me to a tour of the newly renovated Stables Visitor Centre, complete with shop, cafe and heritage museum that reflects the history of Cambo Estate and horses which have worked there from the 1800s. There's even a horse "sauna"!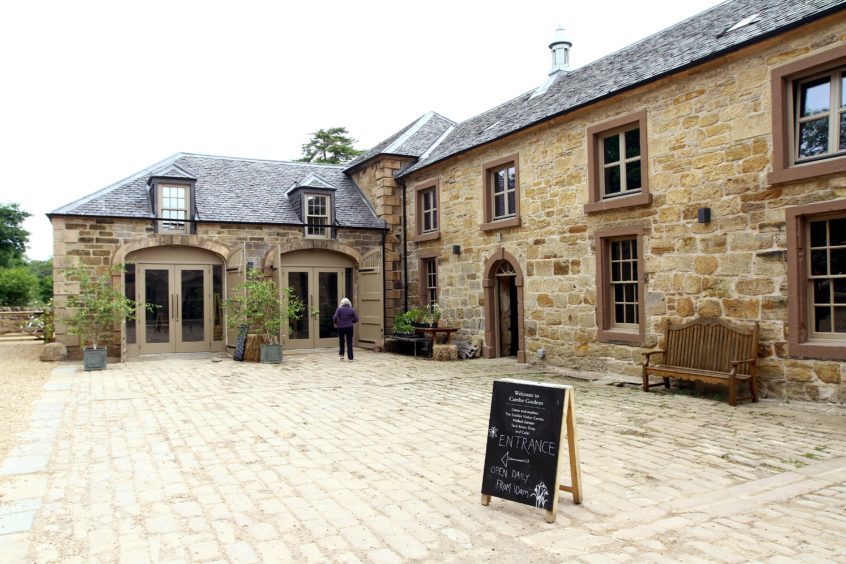 Then we head to the walled gardens where I meet head gardener Fay McKenzie and her cute cairn terrier, Peedie.
What we'll do today, Fay explains, is a scaled-down version of a sustainable grow-your-own blooms course, running on August 19.
The aim is to learn how to plan your own cutting garden, cut a selection of flowers and create a beautiful posy.
Handing me a pair of snippers, Fay tells me it's important to think about where our flowers come from, and the impact buying them from abroad has on the environment.
"Cut flowers bought from shops are full of pesticides which are devastating to the environment and leave a big carbon footprint as they often come from abroad," she says.
"We want to teach people that they can grow their own flowers in their gardens, leaving zero 'flower miles'.
"Flowers from the garden last longer than shop-bought ones because there's been no travel or refrigeration and they're freshly cut. And their fragrances are incredible."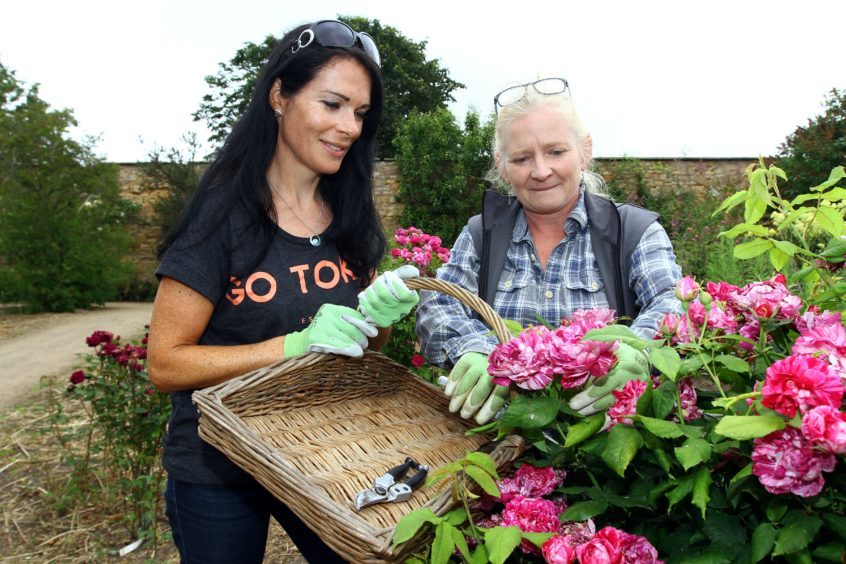 As I'm admittedly very ignorant when it comes to horticulture, I snip flowers I think look the prettiest, most colourful or unusual.
In my basket, I end up with around a dozen species, which Fay informs me include sea holly, Miss Wilmott's ghost, lupin (okay, I knew that one), Moerheim Beauty, Black-eyed Susan, Dawn to Dusk, Veronica Spicata, Lady's Mantle and Catmint, which smells utterly divine.
There's a great story around the prickly, strange-looking Miss Wilmott's Ghost, too. It's named after 19th century gardener Ellen Wilmott, who secretly scattered the plant's seeds in other folks' gardens!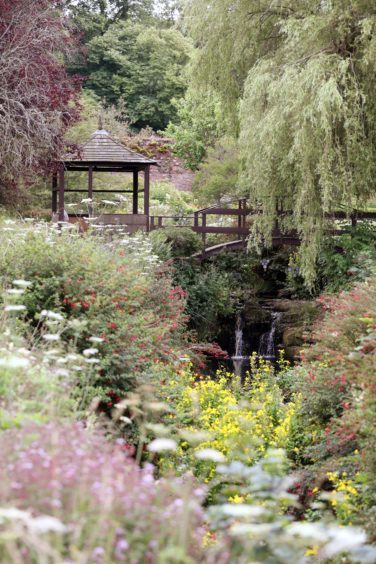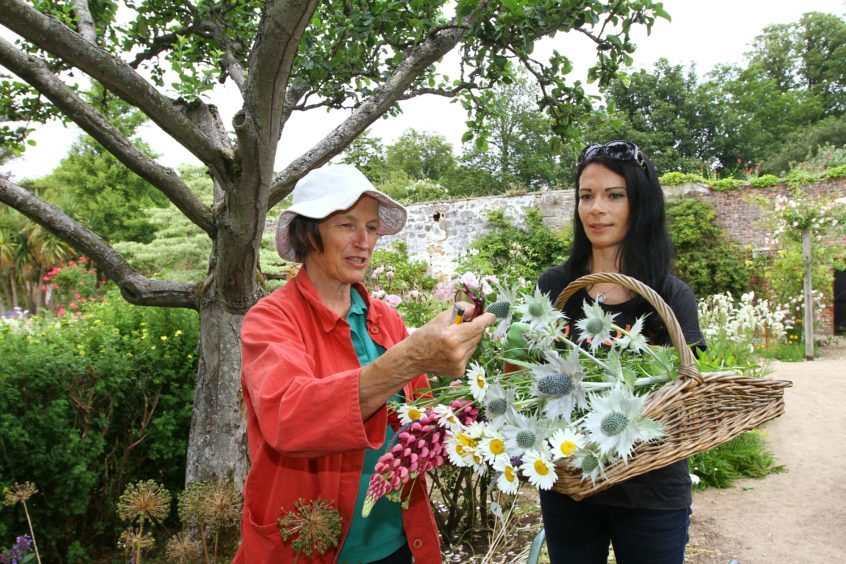 Back at the Stables, we separate the flowers into different categories and with Fay's guidance, I start to make my posy.
"Maybe begin with something that makes a bit of a statement?" she suggests, and I opt for Miss Wilmott's Ghost.
"Then choose something that contrasts with it. Some people like to go long and tall whereas I like to go 'round'."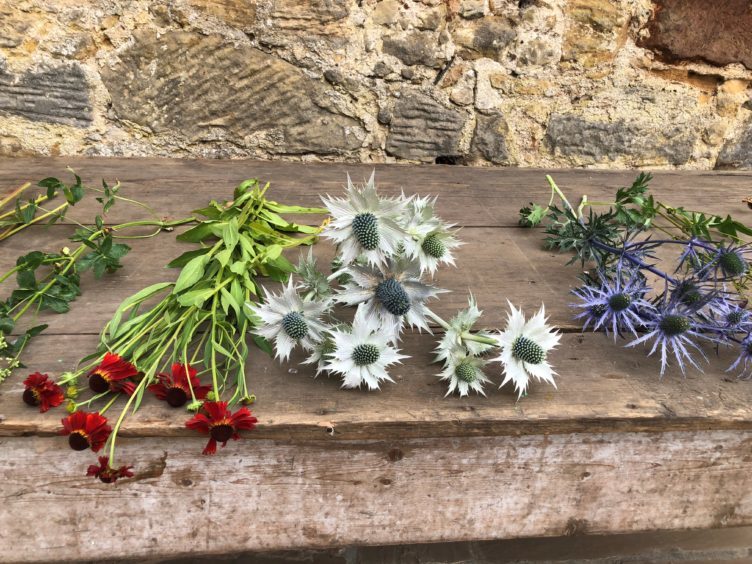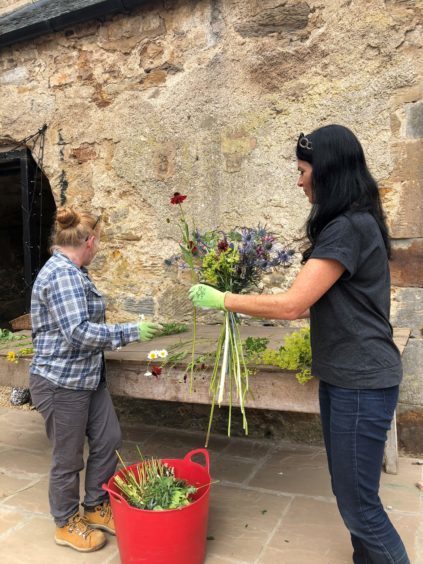 As we add flowers to the posy, stripping excess leaves from stems which would fall below the water line and decay, I question whether I'm doing this correctly. But, as Fay reminds me, the ambition is not to make a posh bouquet, following strict rules.
"It's about having fun, not taking things too seriously and doing a bit for the planet," she says with a smile.
"If you want to follow a pattern you can use the one, three or five rule (adding that number of species) but you don't have to."
Finally, after I've rejected a few flowers that, to my eyes, look out of place, we tie my posy with raffia and pop it into a vase. All I can say is – wow! It's whimsical, rustic … simply stunning!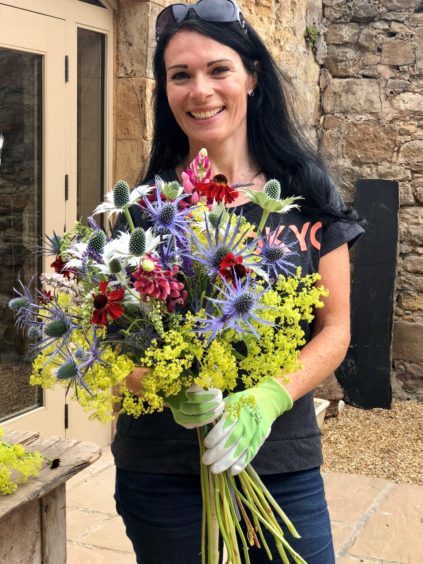 The beauty of this workshop is all the flowers can be found in a "normal" garden. I'm not convinced mine boasts many of these gorgeous varieties but Fay assures me I could easily plant them.
Fay, who took on the head gardener role two months ago and works with horticulture apprentices, says her mission is: "to cover the world in flowers, one day at a time,".
I think that's blooming marvellous and I pledge to do my bit to help her on her way. But for now, my posy takes pride of place on my kitchen table.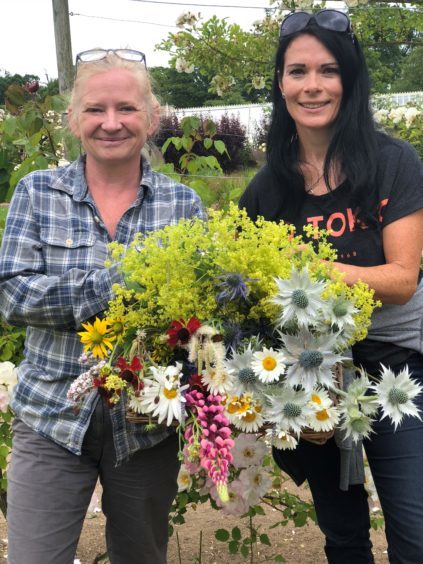 FAY'S TOP TIPS FOR CREATING A SUSTAINABLE POSY IN A RELAXED CAMBO STYLE
Pick first thing in the morning or later in the afternoon.
Flower snips or a good pair of kitchen scissors are ideal to use.
Pick your flowers into a bucket of water so they don't go too floppy while you're putting the posy together.
Once you start to put the posy together, it's useful to separate your flowers into their different categories so you can easily select from each.
Strip the stems so they don't decay in the water. If you have gardening gloves on you can do this really easily.
Begin with a something that makes a bit of a statement.
Then choose something that contrasts with it. Some people like to go long and tall while Fay like to go "round".
If you want to follow a pattern you can use the 1 , 3 or 5 rule (but you don't have to).
Keep having a look round the posy as you put it together and start to think if you're finding it pleasing to the eye.
 Take the commitment when you feel it's ready and tie up your bunch with raffia, which is a natural product.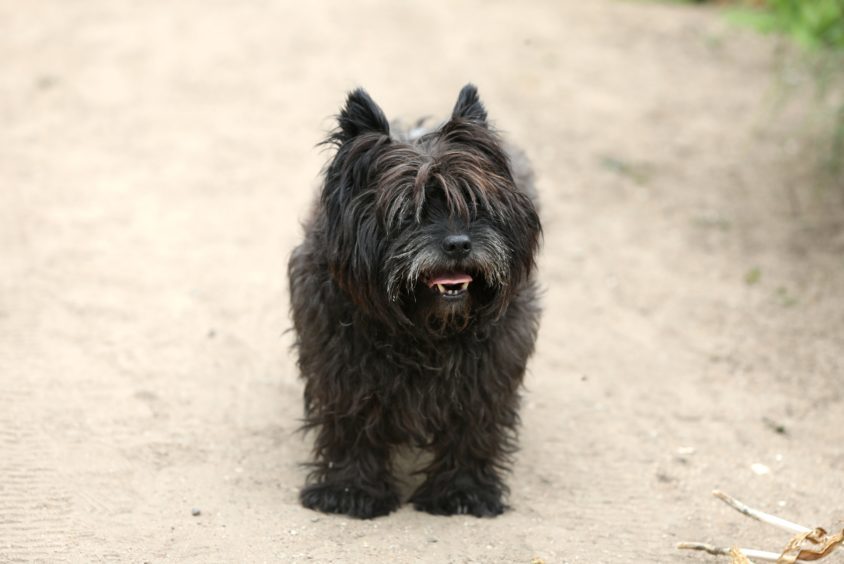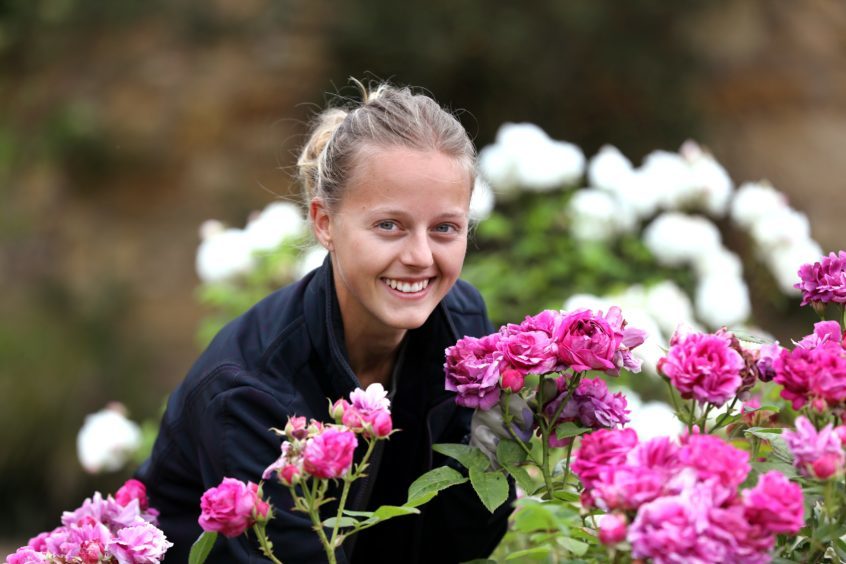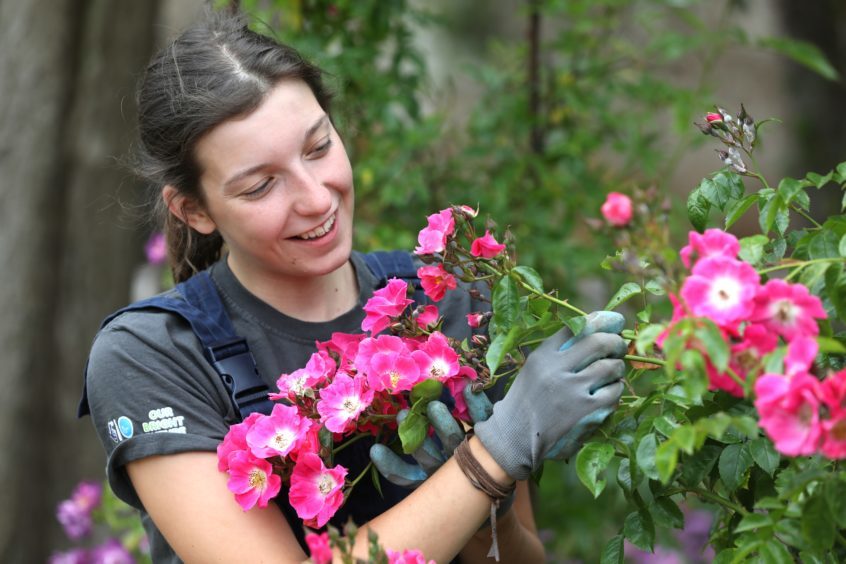 info
There are loads of events at The Stables Visitor Centre at Cambo, www.camboheritagetrust.org.uk, through summer including garden tours, evening walks, guided walks for little ones in the woods, craft sessions, plant medicine workshops, adventure clubs, cycle sessions and bike workshops.
On July 31, there's a family learning roadshow with music, crafts, muddy activities and more plus the Lammas Fire Party.
The garden course that Gayle did – "Planning the Cutting Garden: Grow Your Own Blooms" – runs on August 19 between 2pm and 4pm and is £25. For more details and to book, contact: judy@cambogardens.org.uk
Three modern apprentices in horticulture funded by "Our Bright Future" – a programme to enable young people to develop careers in the environmental sector – joined the team at Cambo Gardens in spring.
Alongside snowdrops, Cambo Gardens are famed for their tulips, roses and double herbaceous borders and provides year-round interest. A North American Prairie Garden unique in Scotland provides a wild and immersive colourful feast for bees and butterflies each autumn.
Cambo Gardens & The Stables Visitor Centre – which are  dog-friendly – are open daily from 10am to 5pm.
Check out the Nosebag café for lunches and home baking with daily vegan and gluten free options.
Cambo-grown plants, produce, cut flowers from the garden and local crafts are available in the shop.
There's a nature play area, woodland trails galore, award-winning beach with accessible parking and paths.