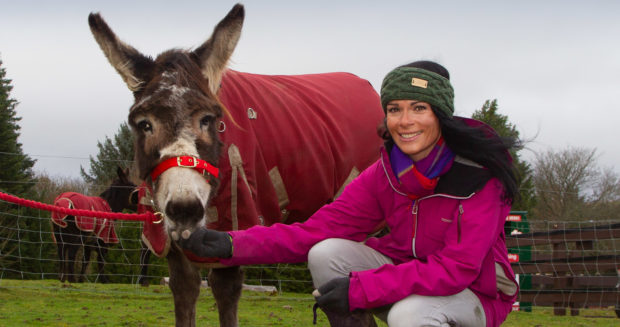 Struggling for inspiration when it comes to Christmas gifts? Why not follow in Gayle's footsteps and adopt a rescued pony or donkey from Redwings Mountains in Angus?
Cuddling ponies and horses has to be one of my favourite things.
So when I made the trip to Redwings Mountains, a rescue and rehoming centre in Glenogil in Angus, I was in equine ecstasy.
Set in 220 acres of beautiful woodlands and paddocks, it offers a place of sanctuary to 86 rescued horses, ponies, donkeys, mules and a hinny (the offspring of a female donkey and male horse).
Residents include donkey Minnie and her son Mouse, Shetland-cross Dayzee who has a debilitating hip condition, and coloured cob Gibson, who was rescued as a foal after his mum died.
The centre is a brilliant place to enjoy a day out – you can groom and cuddle the animals and explore the countryside, spotting red squirrels and birds of prey.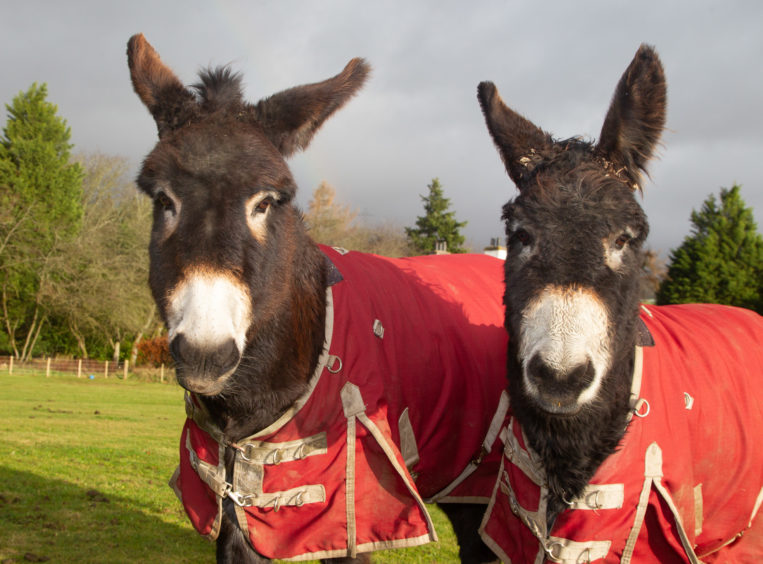 I was lucky enough to be given a tour round by centre manager Catherine Buchanan, who introduced me to residents and told me their stories.
We started off at the donkeys' paddock, where the creatures were happily chasing each other round, bucking playfully and rolling in muddy patches.
It was impossible to resist stroking their soft coats and scratching their unbelievably long ears.
"We don't ask anything of them – they're just here to live out a nice life with their herd mates," said Catherine.
"Sometimes people take on donkeys later in life as they're friendly, loving animals. They imagine they might be easier to look after than horses but actually, they have complex care needs.
"They come from hot countries, so they're not 'waterproof' and they need good shelters and warm rugs.
"Donkeys are very stoic animals. They might be suffering but if you don't know what to look for, you'd never know."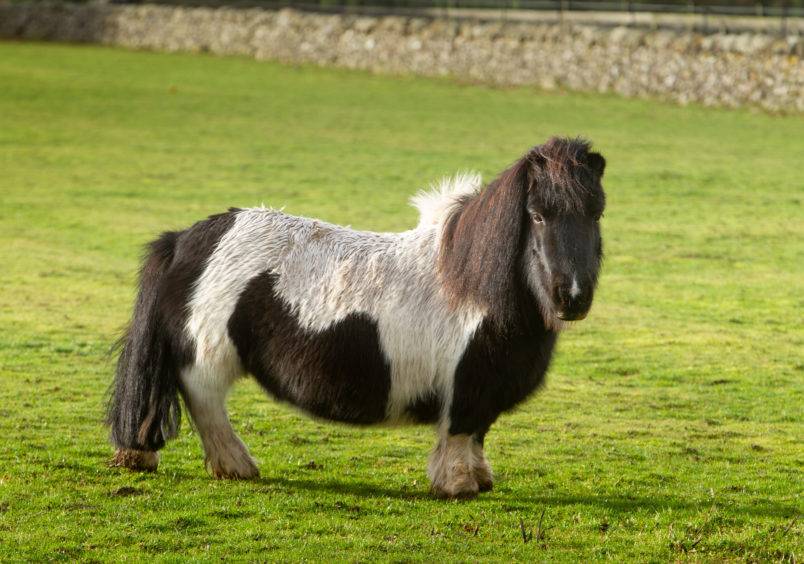 Donkeys aside, one of the centre's most popular residents is indeed super-cute Dayzee.
"She was brought in as a foal with a debilitating hip condition – the product of bad confirmation; a big body on little legs – and wasn't expected to live," said Catherine.
"She's eight now and thriving! She's popular with kids who love grooming and cuddling her. She's got loads of Shetland personality."
Heading deep into the glen, I met loads of happy horses but I was particularly drawn to handsome Gibson.
He was just two days old when he arrived at Mountains after his mum passed away and his owners were unable to provide the 24-hour care a newborn needs.
With lots of love from his carers and foster mum and dad (horses Maggie and Nico), he's grown into a cheeky boy who loves a fuss.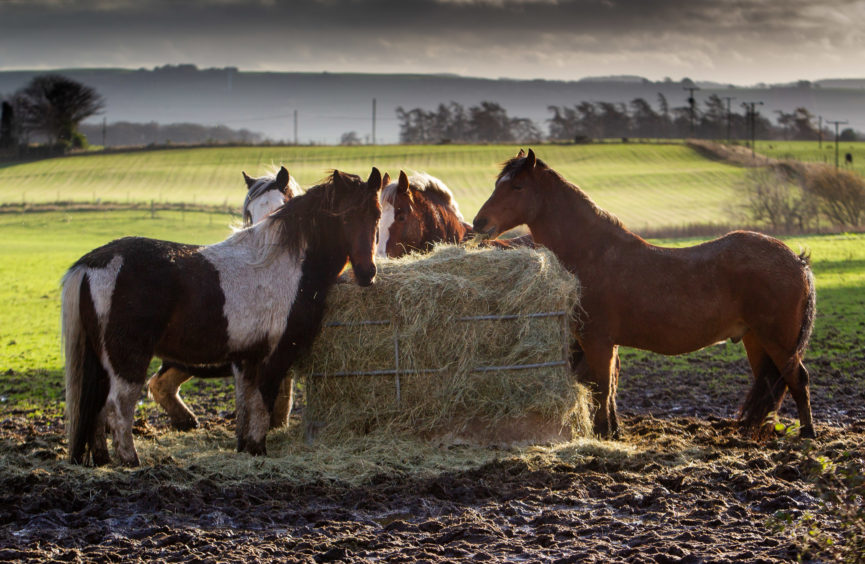 Lifelong care for Redwings residents is funded solely by public donations and with the charity rescuing around 200 horses every year who've been abandoned, neglected or whose owners can no longer care for them – 1,500 across the UK annually – it costs a fortune to run, particularly as many need medical treatment.
New fencing needs to be installed to create new paddocks, enabling the centre to offer homes to more horses, and staff want to introduce self-filling water tanks.
It's also hoped that the visitor centre and associated facilities will be expanded in the future.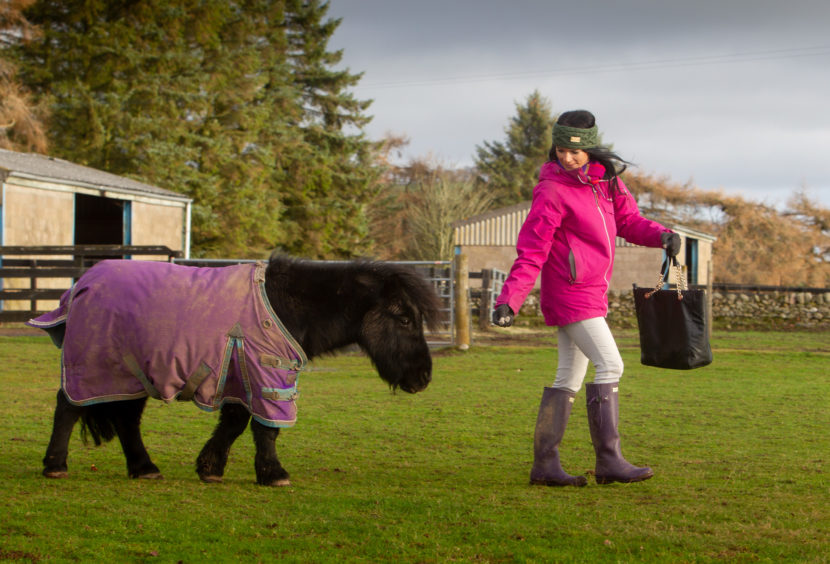 But all this depends on funding, and anyone who visits Redwings would be hard-hearted not to want to help out.
You can do exactly that – as I did – by adopting one of the residents for just £15 a year, helping to ensure they continue to enjoy a safe and happy home for life.
Choosing which fab four-legged friend to adopt was hard – they are all adorable – but in the end I settled on Gibson.
I was overcome by a warm, fuzzy feeling when Catherine presented me with my adoption pack which included a photo of Gibson, certificate and booklet full of stories.
I'll also receive postal updates on his adventures, an invitation to his birthday party (!), and I'll have access to his online diary featuring photos, videos and a blog. I can also visit him for free.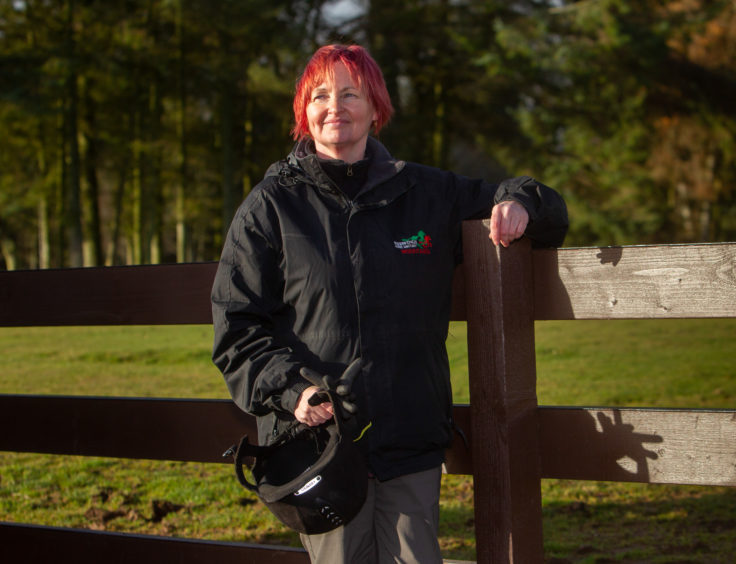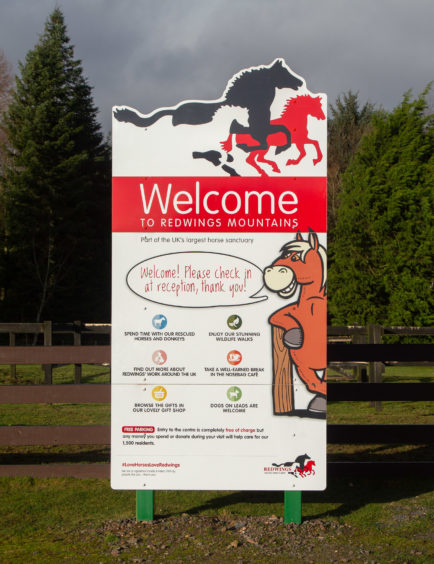 The adoption scheme is a fab concept that helps horses and donkeys in need and makes a great Christmas gift.
It's the next best thing to owning an equine of your own without the hard work and expense of looking after them.
I'm so excited to be one of Gibson's foster mums and can't wait to head back to visit him soon!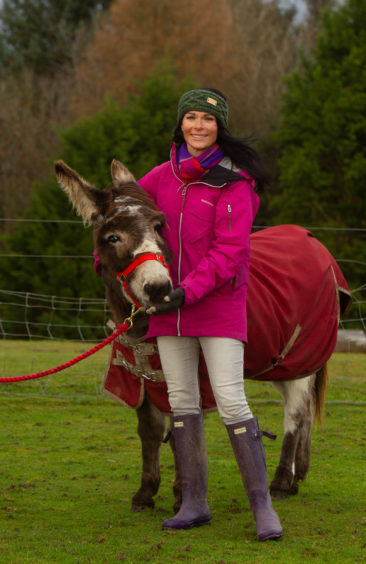 info
Redwings Mountains in Glenogil is part of the UK's largest horse sanctuary
charity, caring for 1,500 rescued horses, ponies, donkeys and mules every day, and solely funded by donations.
The charity strives to provide and promote the care and protection of all horses and donkeys by offering a place of safety to those in need, and educating owners and future generations about the value of horse welfare.
Previously known as Mountains Animal Sanctuary, the centre was opened in 1984 by racing driver and animal welfare champion Alan Fraser. It merged with UK-wide Redwings in 2016.
You can visit the centre – which is around 12 miles from Forfar – for free on Fridays, Saturdays, Sundays and Monday between 10am and 4pm. It also boasts a fantastic gift shop and small cafe.
For more details, see www.redwings.org.uk/get-involved/visit/mountains