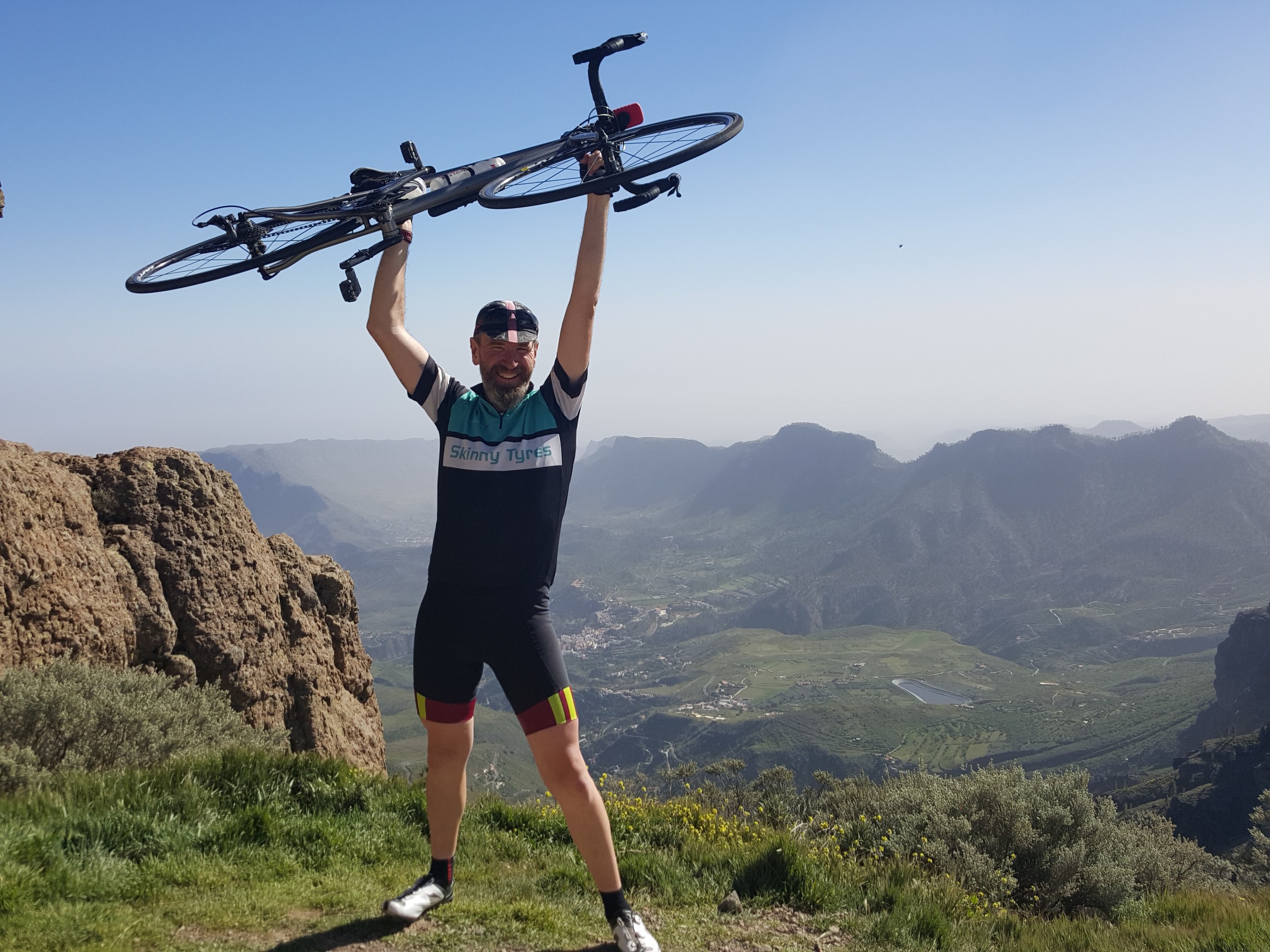 Part of the fun – quite a big part to be honest – of riding a bike is going downhill. But cycling is an activity that demands payment in effort and sweat before it relinquishes the pleasures of gravity. There are of course ways to cheat the burden of gradient by getting a vehicle to take you to the top, but then as my teachers at school were very fond of saying: "You would only be cheating yourself".
Being over six feet tall and not the lightest of cyclists I often feel that my due payment to the uphill climbs can be a little bit on the expensive side – smaller and lighter riders may exert the same power through the pedals as I do, but their diminutive stature dictates a power to weight ratio that means they will get to the summit quicker than I do – fortunately my extra ballast usually means I can catch them again on the way down the other side.
Despite the effort involved, the general masochistic nature of a cyclist means they generally enjoy the suffering of going up climbs on their bike – why else would they spend so much money on going on cycling holidays to mountainous areas.
I have just done the same, returning from a week in Gran Canaria where over seven days I notched up an impressive (even though I say so myself) 16,000 metres of ascent.
Each day, often as the temperature hit 38 degrees and the percentage gradient of the climbs reached double figures, I had plenty of time to contemplate what I was doing and more importantly why.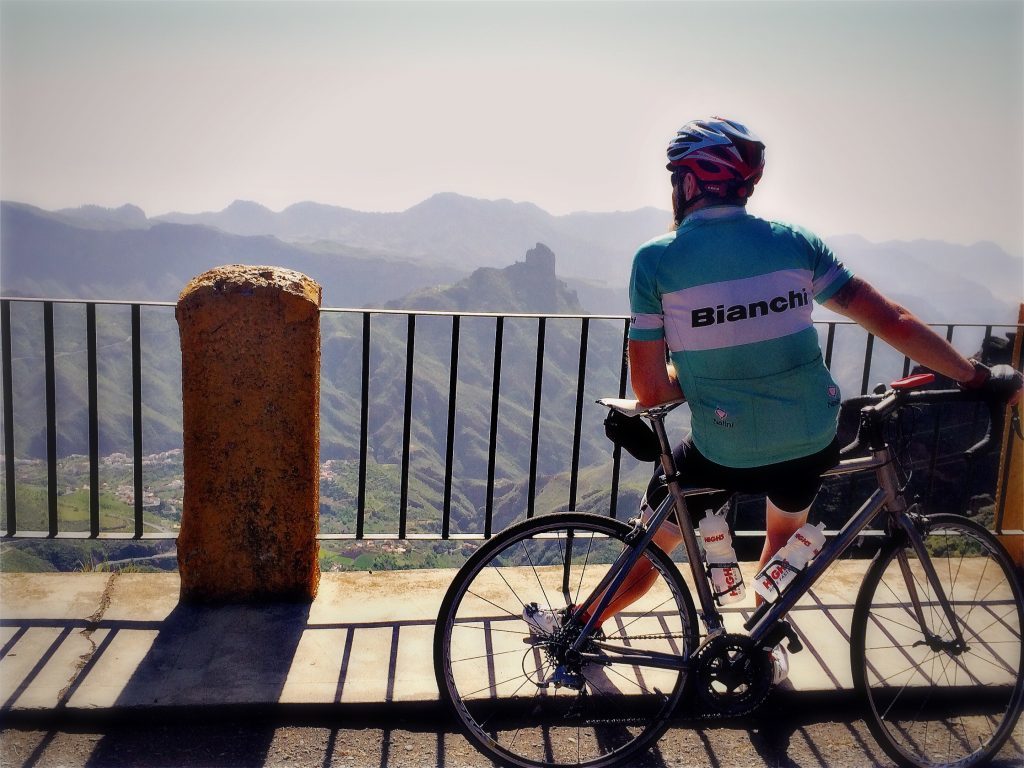 Every day my backside hurt and my legs ached. My cap, which I wore under my helmet to stop sweat dripping in my eyes, was stained white with salt crystals from dried perspiration.
I climbed one mountain pass only to descend to the start of another steep gradient. There was one climb from the Atlantic coast to the summit of the island, Pico des las Nieves, which took me two and a half hours to climb.
The water I drank from my bottles was like lukewarm bathwater, but drink it I did, in order to quench an insatiable thirst – on that day I drank at least seven litres of water.
In summary I put myself through hell for seven days but in retrospect I loved every minute of it. There is neither rhyme nor reason for my post-ride euphoria, but judging by the hundreds of other cyclists I saw out on the roads of Gran Canaria that week I was not alone in my feelings.
Everyone has their own reason for why they ride a bike, be it fitness, or to travel and see the world from a different perspective, perhaps just for purely utilitarian reasons and often above all because it is great fun.
Perhaps the effort that it takes to ride a bike, especially uphill, makes these reasons more appreciable. In my whole week of uphill efforts I never did really work out why I found so much enjoyment in suffering. Perhaps it is better not to question the why and just enjoy the activity.
In the reputed words of the mountaineer George Mallory when asked why he wanted to climb Mount Everest he famously retorted: "Because it's there."
Join the Blazing Saddles Strava Club at: www.strava.com/clubs/BlazingSaddlesWeekendCourier
Where to Ride?    Tenandry – Killiecrankie OS Landranger 1:50,000 Map 43 NN915609
Suitable For:         Road Bikes
Distance:                3miles/ 5km – at an average of 7% gradient with some sections at 12%
Description:          Although Scotland does not have climbs to rival elsewhere in Europe in terms of distance and altitude that does not mean we have a dearth of challenging gradients. In Courier country we have perhaps more road climbs than anywhere else in Scotland. Some of these, such as Schiehallion are well known, but others are shorter, but by no means any less difficult. One of those is the short, sharp and punchy climb up to Tenandry. It can be included as a short loop completed clockwise or antic-clockwise (both ways offer challenges) and link with the B8019 at Garry Bridge and the B8079 at Killiecrankie.