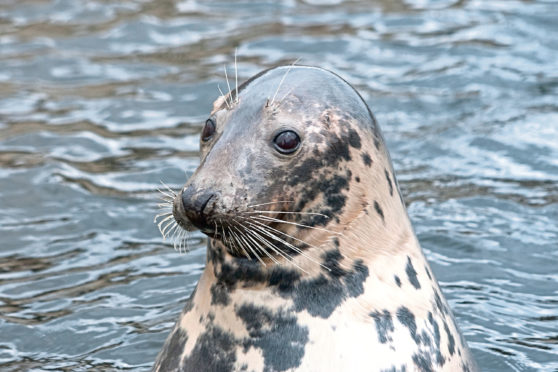 Britain and Ireland host about 36% of the world's population of grey seals.
The Isle of May is home to a major breeding colony, with over 2,000 seal pups born from mid-October to December
Dewy eyes set against a sun-sparkled winter sea: a scene of nature at its most compelling, as this grey seal, seemingly consumed with curiosity, stared at me from my vantage point on a rocky promontory near Arbroath.
What was it thinking? Was it apprehensive, or was it relaxed by my near presence? It was hard to tell from the seal's inscrutable expression, but within those liquid eyes there was a penetrating intelligence that shone out at me. The seal dipped beneath the water, then immediately bobbed up, before disappearing once more under the surface.
Seals' have an inner depth that is absent from many other creatures, almost as if they have some mysterious kinship with people. I recall one summer rowing a small dingy on a west coast sea loch with a grey seal following in my wake. There was no reason for it do this other than sheer inquisitiveness.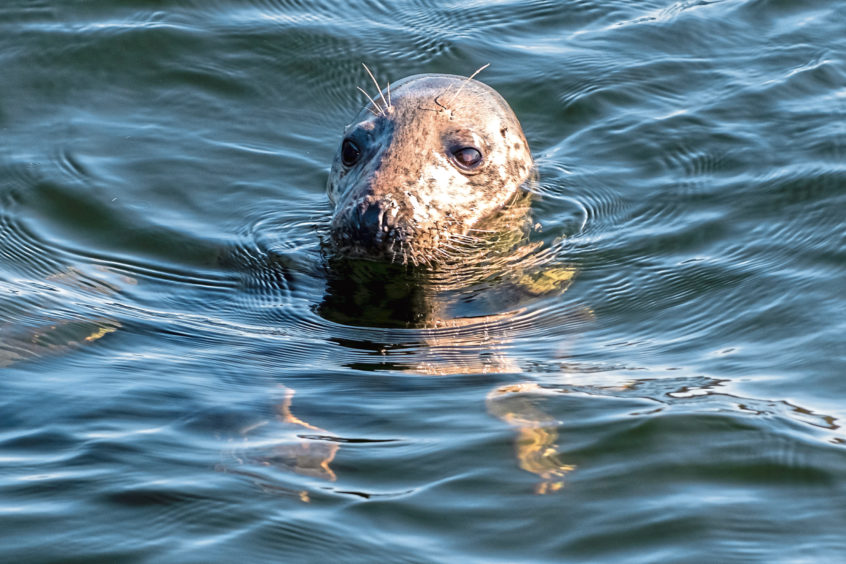 I moved such seal memories to one side and wandered down the pebbly foreshore here at Carlingheugh Bay on the rugged Angus coast to root around in the nearby rockpools. The water was freezing, and with numb fingers I turned over a rock to reveal a prawn, which scooted away and vanished under a clump of seaweed.
These crustaceans are the bread and butter for fish and many other predators, so they need to be agile to minimise the chances of capture. Their bodies are semi-transparent, which aids concealment, but sudden bursts of movement are their most reliant defence mechanism; there one second and gone the next.
Out on a rock shelf, I spotted a group of resting mallards, their bills tucked under their wings for warmth, while nearby a pair of oystercatchers picked over the shore in search of molluscs and marine worms. The mallards presented a good photo opportunity, so I hunkered down onto a rocky ledge and rattled off a few shots.
When I had finished, my eyes were drawn to a scattering of limpets that clung with an iron grip to the rock, and which had left little circular depressions on the surface caused by their incredibly strong rasping teeth. Limpet teeth are constructed from one the strongest materials yet discovered in the natural world, rivalling even the toughest man-made equivalents.
Within their shells we can learn and harvest so much – for example, through engineers mimicking their special tooth design to develop ultra-strong materials that benefits our society. A life lesson, too, for on every occasion a plant or animal becomes extinct, not only is it a tragic ecological loss and a moral outrage, but we also potentially lose an opportunity to deliver betterment for humankind.
I looked up, and out on the water the seal had materialised again, watching my every move. Its head then slowly slid back under the surface, leaving behind a gentle rippling that was quickly calmed by the gentle embrace of the flat silver-mirrored sea.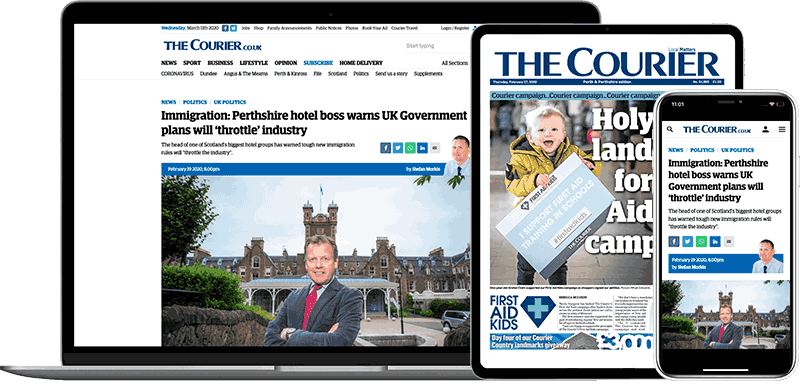 Help support quality local journalism … become a digital subscriber to The Courier
For as little as £5.99 a month you can access all of our content, including Premium articles.
Subscribe