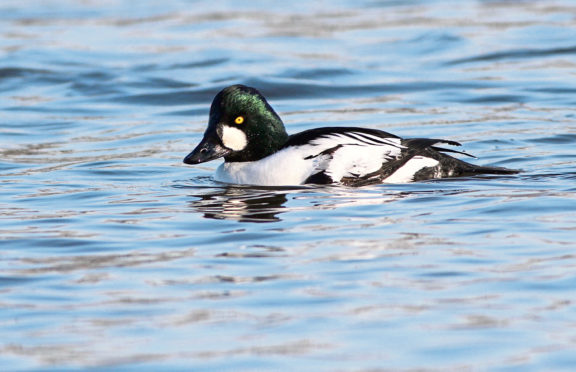 The low autumn sun over Loch Leven illuminated this small group of goldeneye ducks in perfect fashion; the rays of light catching every nuance of their green iridescent heads.
There were five of them, all drakes, bobbing about on the water in a loose gathering, frequently diving under in a rolling fashion to scour the shallow bed of the loch for food. Goldeneyes are skittish ducks that often take to the air on whistling wings at the first hint of danger, but these birds were relaxed, mirroring the calm waters of the loch.
As I brought one into focus through my binoculars, I was immediately struck by his bright yellow eyes which caught the sunlight in a most remarkable way. It was almost as if the eyes were powered by electricity, their glowing orbs shining out like a torch beam. These ducks certainly have a most appropriate name and those gleaming eyes an intensity that lingers long in the mind.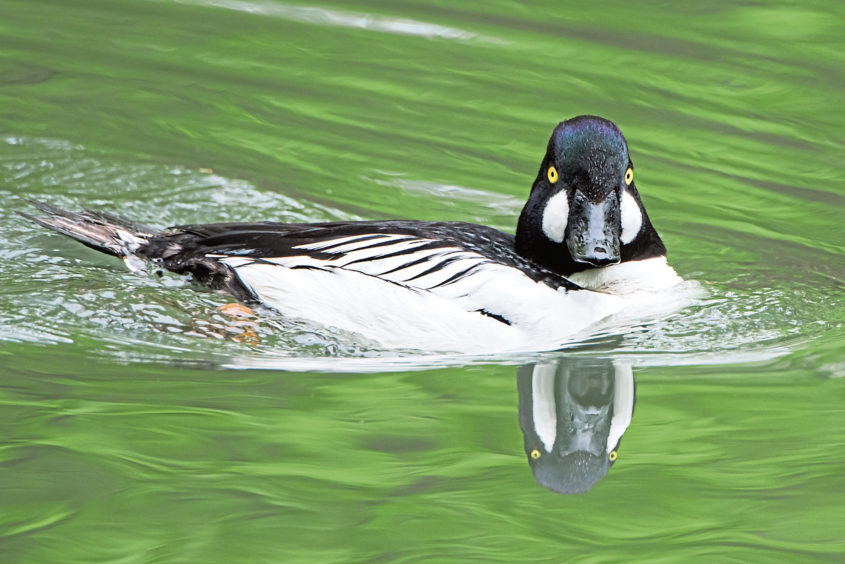 Out on the water, there was a good number of other waterfowl too, including tufted ducks, mallards and some pochard, the drakes resplendent with their glossy chestnut-red heads and lavender-grey bodies. Like the goldeneye, pochards too have most colourful eyes, but theirs are deep scarlet rather than piercing yellow.
These goldeneyes and pochards got me wondering – why such striking eyes? It appears there is no definitive answer, but there are a number of theories, including the vibrancy of the eye-colour acting as an indicator of the maturity of a bird and thus its suitability as a potential mate.
With such ocular thoughts buzzing through my head, I made my way further around the loch and before long came upon the large expanse of birch wood that nestles near Levenmouth.
The contrast between the open water of the loch and the thick woodland here could hardly have been greater, and rather than scanning into the far distance for ducks and swans, my eyes were now firmly planted towards the ground. This should be a good place for fungi, I thought.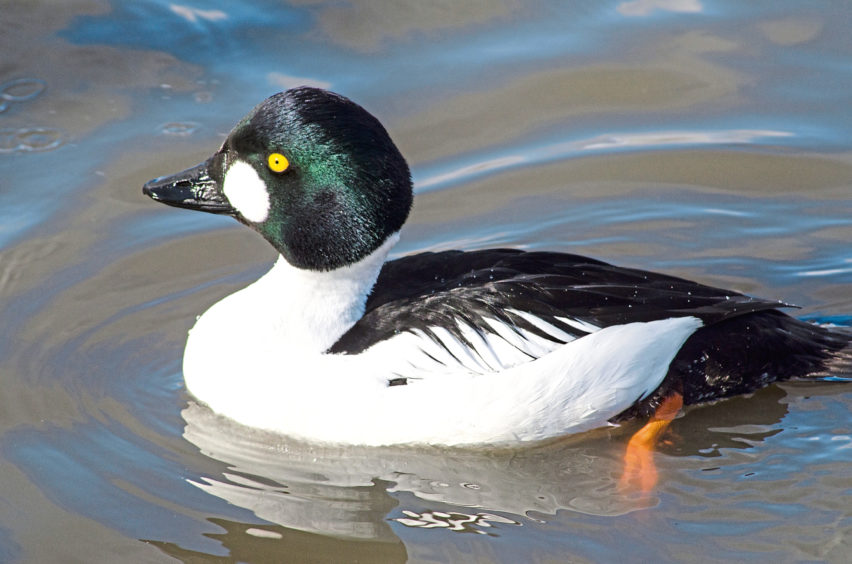 But instead of toadstools, it was the pinkish petals of late-flowering red campion that caught my eye. Red campion is one of our earliest flowering wild plants and it would seem also one of our latest, with these autumn specimens being much smaller than the large blousy blooms found in spring.
Despite the long skeletal shadows cast by the birches, the aura of the loch still seeped into every corner of this woodland like an enveloping shroud. A noise soon drifted upon my senses – the faint honking of an incoming skein of pink-footed geese.
Their calls grew louder. Then, for a brief moment, they were right above me, the v-shaped formation framed by the bare tree branches and the autumnal sunlight flickering across their pale bellies. But the wild geese were gone in a flash, their calls ebbing into the distance until the wood fell silent once more.
Info
Goldeneyes arrive in Scotland in good numbers in autumn from Norway, Sweden, Finland and Russia to spend the winter. Small numbers breed in Scotland, especially in Strathspey.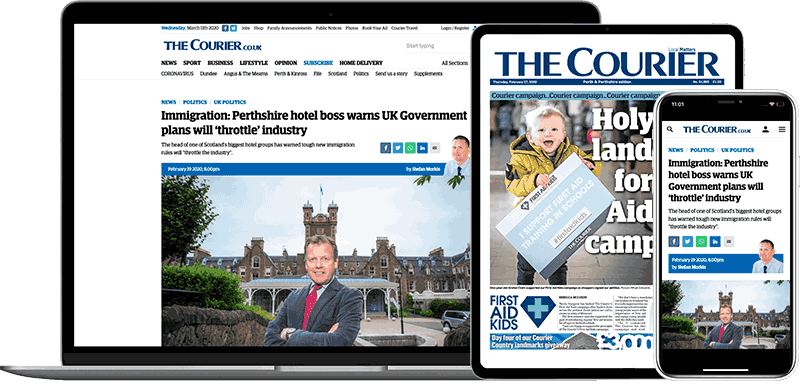 Help support quality local journalism … become a digital subscriber to The Courier
For as little as £5.99 a month you can access all of our content, including Premium articles.
Subscribe