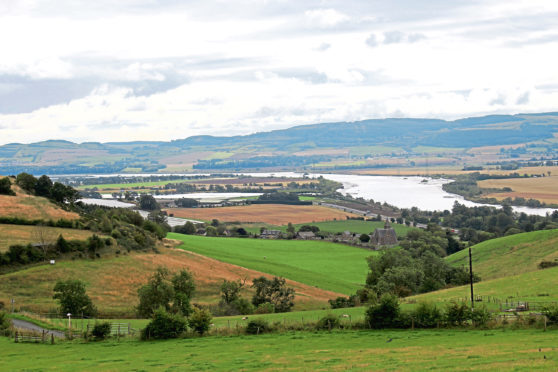 Deuchny Wood, Perth, Perth & Kinross
The cliff-top tower on Kinnoull Hill, above Perth, is a prominent local landmark, a romantic gesture inspired by the castles of Germany's Rhine valley and the star of countless glossy tourist brochure photographs, picture postcards and calendars.
A little to the east, dating from the same era, there is an equally impressive monument, one that has perhaps been rather overshadowed by its more famous neighbour.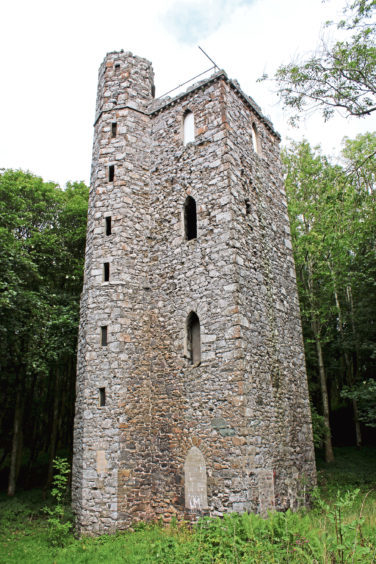 Four-storey Binnhill Tower was built in 1815 by Francis Gray, 14th Lord Gray, of Kinfauns Castle, to serve as both an observatory and talking point in the lavish landscaped policies of his estate.
Today the folly is flanked by Forestry Commission woodland and, while just a short stroll from the nearest road, it can be incorporated into a longer outing, exploring neighbouring Deuchny Wood and an old Royal road.
Deuchny Wood shares a car park with Kinnoull Hill and, from here, I set off up the edge of the plantation, the way rising between trees and fields to Deuchny Service Reservoir where I delved deeper into the forest.
Passing a former curling pond restored as an oasis for aquatic life, I cut through a crossroads before branching off the main track, a grassy path descending below tall, slender pines to Coronation Road.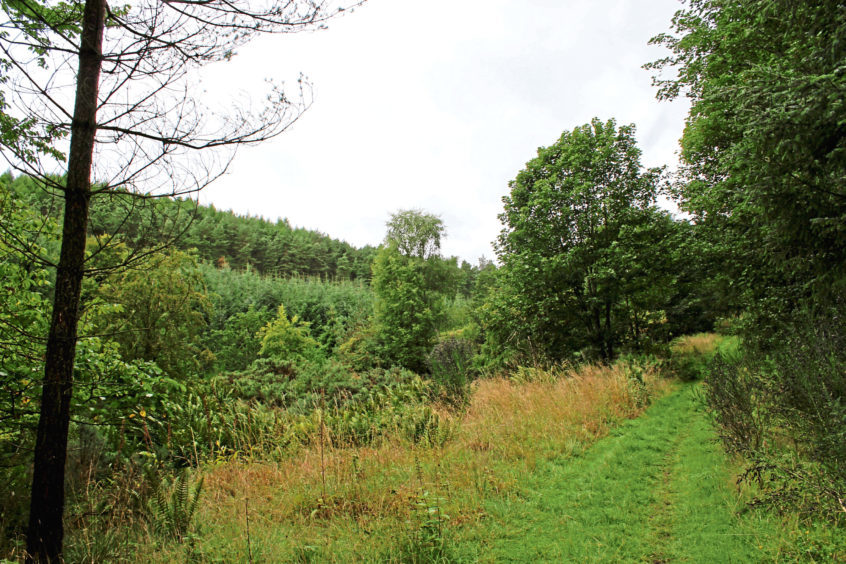 This ancient right of way is believed to have linked Falkland Palace, in Fife, with Scone Palace, where kings were crowned on the Stone of Destiny.
Walking south in regal footsteps, I emerged from Deuchny Wood, crossed between fields on a recently upgraded section of the historic trail to Northlees Farm then, enjoying expansive views over Carse of Gowrie, dipped to meet a rural road.
Coronation Road wends its way down to the hamlet of Kinfauns beyond which a ferry conveyed early travellers over the Tay to Elcho Castle and on to Fife, but here I turned west to Binn Hill.
From a small roadside parking area, track and path combine to circle the heavily wooded hill, calling at the slender Gothic tower where the trees part to reveal a vista across the river to the distant Lomond Hills.
As observatories go, it enjoys a breath-taking outlook and must surely have enthralled Lord Gray and his guests in its day. Sadly, the tower now lies derelict, although efforts have been made in the past to restore it and hopefully one day it might be returned to its former glory.
Dipping through the trees, the trail loops back to re-join the road across which a gravel path climbs into Deuchny Wood, meeting the snaking forest track at a viewpoint complete with bench.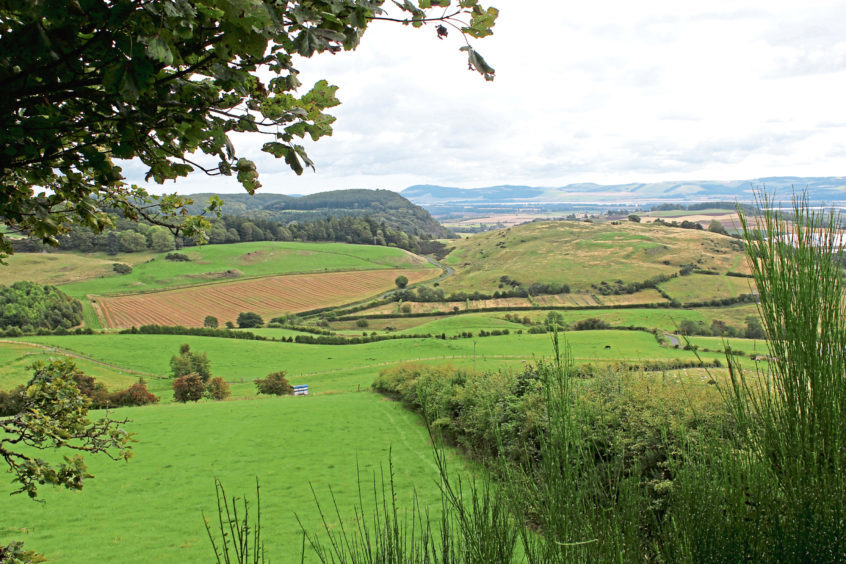 Walking west from here, the way curves up through a cleft in the slope, sweeping left before descending below Deuchny Hill, site of a Bronze Age fort first excavated in the 1920s.
The hill was planted out with imported conifers during the same period when it was part of Kinfauns Estate.
The ground and its wonderfully woodlands were later acquired by the Forestry Commission, but the spirit of this early tree planting lives on in the Aitken Arboretum, a final treat at the end of the walk.
A fitting memorial to Perth naturalist and landscape gardener, the late Jim Aitken, whose bequest funded its establishment, the arboretum blends native species like hazel and Scotch elm with more exotic specimens from around the world.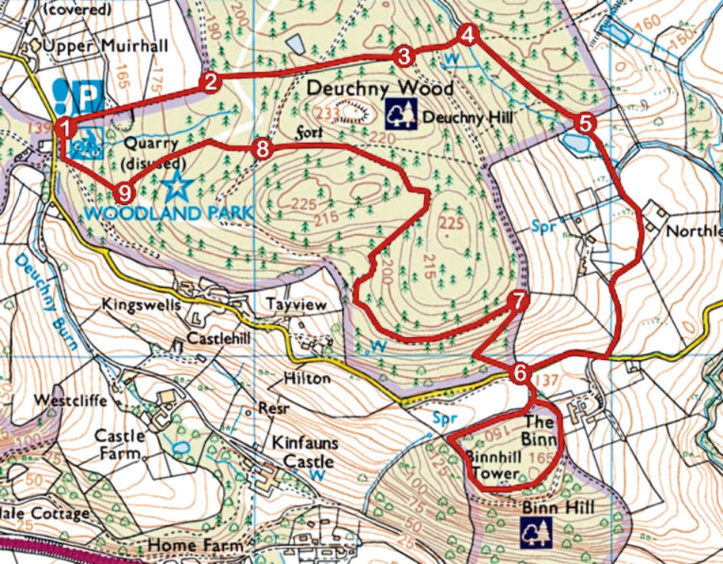 ROUTE
1. At north end of car park, by its main entrance, bear right and ascend path (signed Coronation Road) to Deuchny Service Reservoir.
2. Go straight on at junction beyond gate and, at track crossroads, continue straight ahead.
3. At next junction, branch left at waymarker and descend path to meet Coronation Road.
4. Turn right (signed Kinfauns) and follow grassy track south-east.
5. Exit woodland at gate, follow path (signed Kinfauns) to Northlees then gravel driveway and track down to meet road. Turn right and walk 250m along road.
6. Turn left, pass gate and, entering woodland, go left. Curve right at next junction to reach tower. Descend path to meet track returning to road. Cross and ascend path into Deuchny Wood.
7. Turn left at junction by bench and follow main track through Deuchny Wood.
8. Continue straight ahead at crossroads of tracks.
9. Branch right down through arboretum to car park.
INFORMATION
Distance: 6.4km/4 miles
Ascent: 250m/825ft
Time: 2 hours
Grading: Easy hike following good tracks and paths through woodland and over farmland with some strenuous ascent. Keep dogs on the lead where signs request
Start/finish: Forestry Commission Jubilee Car Park, 2.5km from Bridgend, Perth, via Muirhall Road (Grid ref: NO 144236)
Map: Ordnance Survey 1:50,000 Landranger sheet 58; Ordnance Survey 1:25,000 Explorer sheet 369
Tourist Information: Perth iCentre, 45 High Street, Perth PH1 5TJ (Tel 01738 450600)
Public transport: Stagecoach bus service 11 runs from the centre of Perth to Kinnoull Hill, although does not extend as far as Jubilee Car Park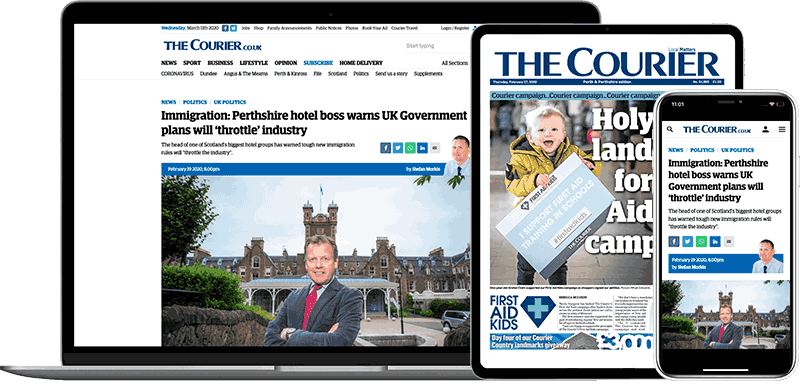 Help support quality local journalism … become a digital subscriber to The Courier
For as little as £5.99 a month you can access all of our content, including Premium articles.
Subscribe