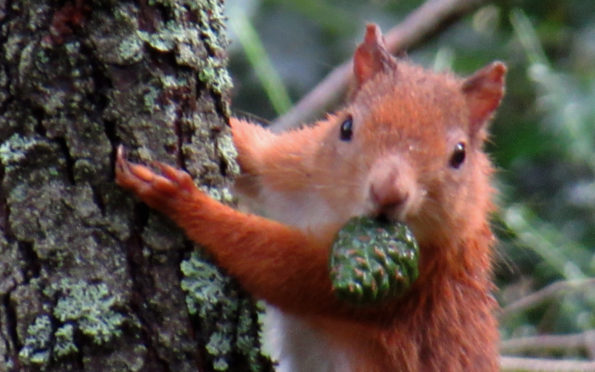 Stormont Loch, Blairgowrie, Perth & Kinross
The valley through which the Lunan Burn flows from Dunkeld, in the west, to Blairgowrie, in the east, is peppered with small lochs, lying either on or close to the stream, a tributary of the River Isla and, in turn, the Tay.
Just before it turns south to meet the Isla, the flow passes a cluster of pools on the southern fringes of Blairgowrie, quiet and, in some cases, concealed stretches of water shared by wildlife, anglers and walkers.
The town has an excellent network of paths and, linking up some of these routes, I set off to explore four watery delights and, hopefully, enjoy some grand views and spot some animals and birds along the way.
From Blairgowrie Cemetery, I wandered down the road to Ardblair, a cluster of houses on the edge of town, where paths led me by woodland and between fields towards the farm at Muirton of Ardblair, then on to the historic oakwood at Darroch.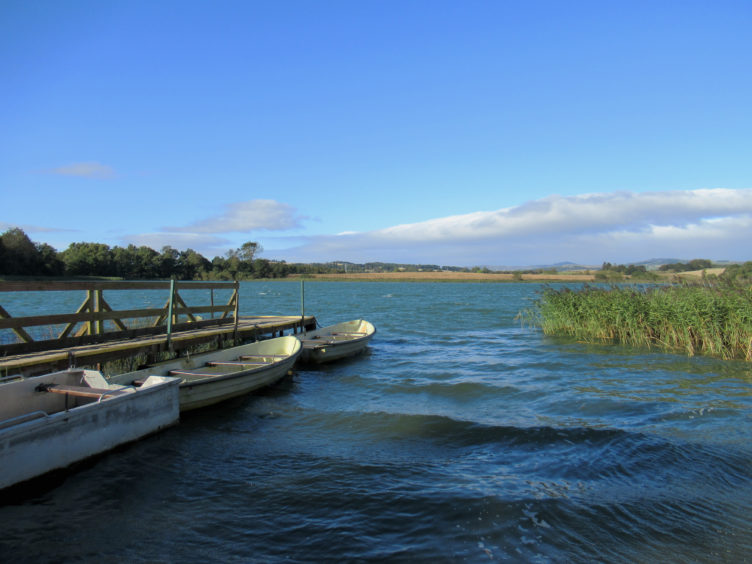 Coppiced during the 18th and 19th Centuries, the plantation was once a vital source of timber, charcoal and bark. These days, it is home to an array of insects, fungi, birds and, for a brief spell in the Spring, spectacular carpets of bluebells (it is known locally as Bluebell Woods).
Striking south from a gate on the lower edge of the woodland, a path crosses between fields to Whitelock Farm and my first pool of the day, Fingask Loch. Bounded by arable land and a band of trees cloaking the outflow to Lunan Burn, an anglers' hut and pier sit by the edge of the water.
A little to the east, up the farm road, White Loch is also a popular fishing pool while the shoreline woodland offers sheltered spots to rest, sit and gaze out across the rippling water.
There was not much, however, in the way of wildlife sightings here so, back on the track, I wandered south to the hamlet of Carsie, enjoying views west over farmland towards distant Benachally and Deuchary Hill, both of which rise to the north of Dunkeld.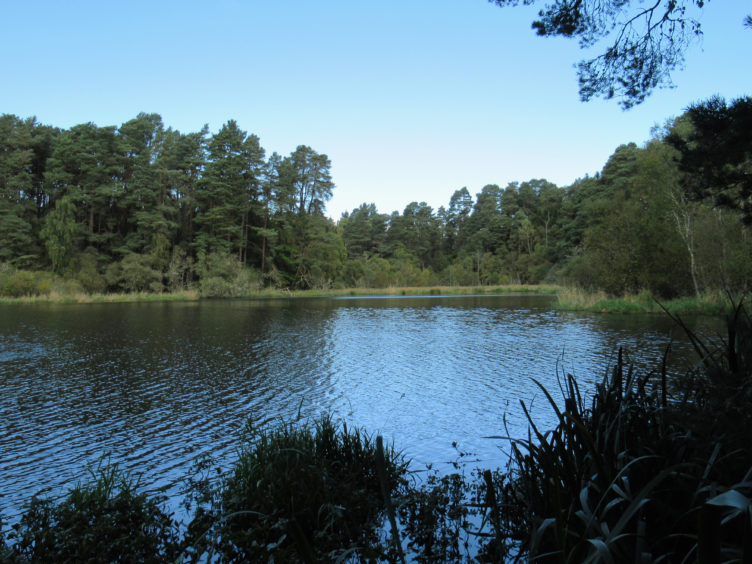 Turning west towards Newbigging, a grassy path then, from the steading at Lunan Bank, a more robust track led me south to meet the A93 by Carsie Bridge.
Across the road, a track signed for Stormont Loch took me east, entering Blairgowrie Golf Club at a gate just beyond Hare Myre Cottage. Flanked by trees and bushes, the track skirts the edge of the club's Lansdowne course, to the left, and an open field, on the right.
At the end of the field, by the corner post of a high fence, a path branches right, running south along the edge of the plantation of tall pines.
Hare Myre lies within the trees, but the little loch is well concealed, so turning east along a grassy woodland trail, I headed for Stormont Loch (detour 300m north from point 7 to visit the eastern end of Hare Myre).
It is surrounded by trees and thick vegetation but, beyond a trackside cottage at Lochside, I found a spot where I could look out over the loch, a plethora of ducks, geese and swans all active on the water.
And, as I circled through woodland to the north of the loch, patient wildlife watching was rewarded with a sighting of a red squirrel, busy stocking up on pinecones for the winter months ahead.
ROUTE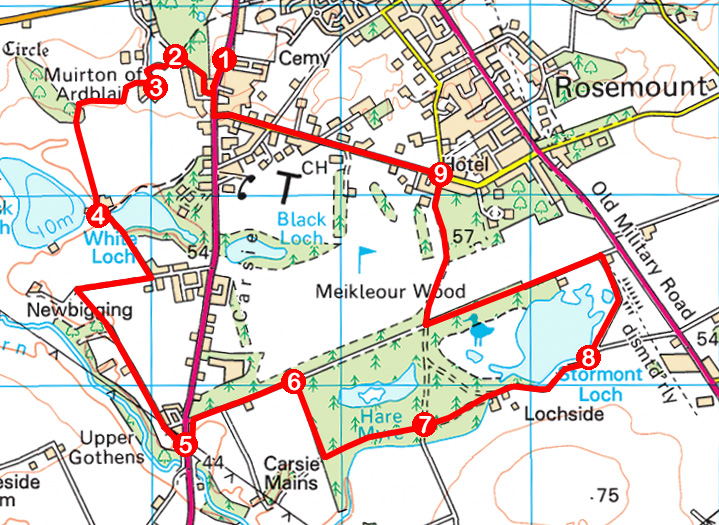 1. Cross Perth Road and go left to bus shelter. Go right, along path, then right again, following Ardblair Terrace to its end. Continue ahead to crossroads of paths.
2. Go left along path to meet track and turn left, towards Muirton of Ardblair.
3. Branch right through gate (signed Bluebell Woods) to Darroch Wood. Enter wood and go left down to information board and gate. Go through gate on path south to Whitelock Farm.
4. Go anti-clockwise around farm and continue along track to junction at Carsie. Go right along track for 500m then left on grassy path (signed Path) then track south to A93.
5. Bear left along verge, cross A93 and follow track (signed Stormont Loch) east, passing through gate beyond cottage.
6. Go right, following path along edge of fenced plantation to field entrance then go left along grassy track to signed junction.
7. Continue ahead (signed Stormont Loch), bearing right at next junction to Lochside. Go left along track for 800m.
8. Branch left on path to meet track at house. Go left, following track to signed junction and turn right (signed Golf Course Road).
9. Go left along Golf Course Road to Perth Road. Turn right to return to start.
INFORMATION
Distance: 10km/6¼ miles
Ascent: 100m/330ft
Time: 2-3 hours
Grading: Easy, low-level route following paths, tracks and pavements through farmland and woodland. Stout footwear recommended and keep dogs on lead where signs request
Start/finish: Blairgowrie Cemetery, Perth Road, Blairgowrie (Grid ref: NO 174437). On-street parking in adjacent Hazelwood Road
Map: Ordnance Survey 1:50,000 Landranger sheet 53; Ordnance Survey 1:25,000 Explorer sheet 381
Tourist Information: Perth iCentre, 45 High Street, Perth PH1 5TJ (Tel 01738 450600)
Public transport: Stagecoach bus services 34 and 58 stop at Ardblair Road