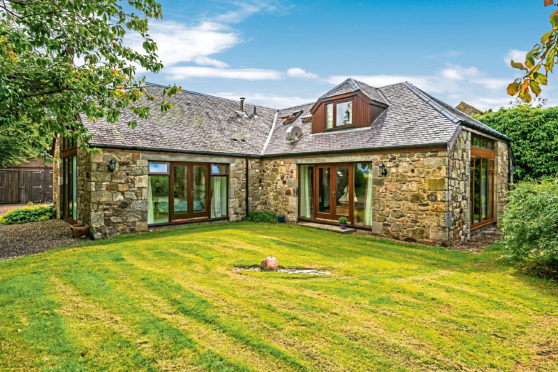 It once held cows and now it's a handsome country home, with plenty of space to work from home and more than 11 acres of land. Jack McKeown checks out Gateside Barn, near Kinross.
Richard Higgins holds up an old black and white picture of a stone barn crowded with cattle, curious expressions on their friendly bovine faces.
"This is the room we're standing in now," he smiles.
Gateside Barn has undergone quite a transformation since it was a humble cattle shed.
The stone walls are insulated and plastered, though the exposed timber beams remain as a feature and a nod to its agricultural past A luxury country kitchen occupies the spot from where the cows once watched the world go by.
Gateside Barn is one of those great rural properties that is tucked away and private, yet offers easy access for commuting to Edinburgh, Perth and Dundee.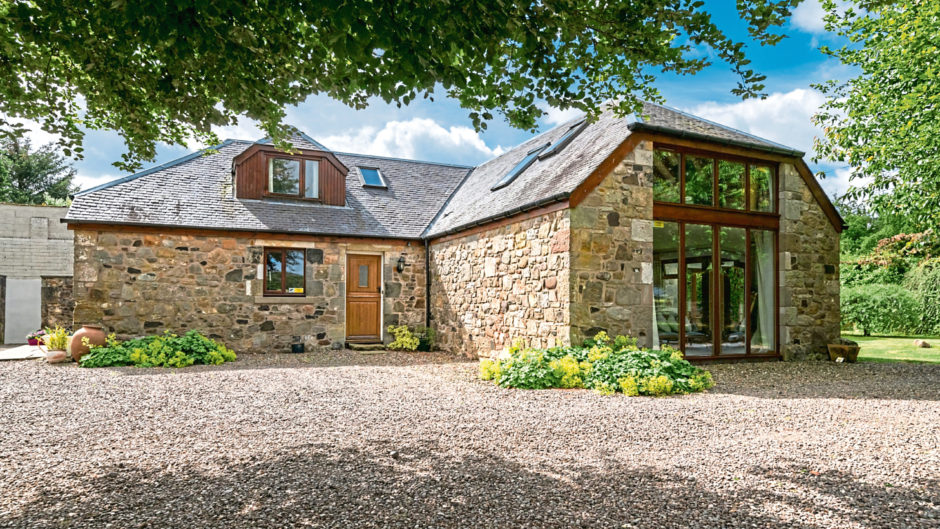 The A91, A977 and the M90 motorway are all within five or 10 minutes by car, but the house is surrounded by quiet country lanes, with the core path network offering trails into the surrounding hills.
After an easy cruise along the M90 the last 10 minutes of quiet country driving provides some pleasant scenery before I turn off onto a private shared access drive.
From here Gateside Barn has its own lenghy driveway which sweeps past a volleyball net and trampoline – both seem to have been well used during the coronavirus lockdown – until it brings you to a circular parking area that's based around a rockery and firepit.
Accompanied by a delightful, friendly spaniel, Richard greets me as I emerge from the car. The 53-year old is a partner in rural land and property company Galbraith. He and his wife Kirsty, a teacher, bought Gateside Barn around a decade ago.
"We don't know when the barn was first built, though it was a very long time ago, but it was part of the neighbouring estate and was converted into a home in the year 2000," he explains.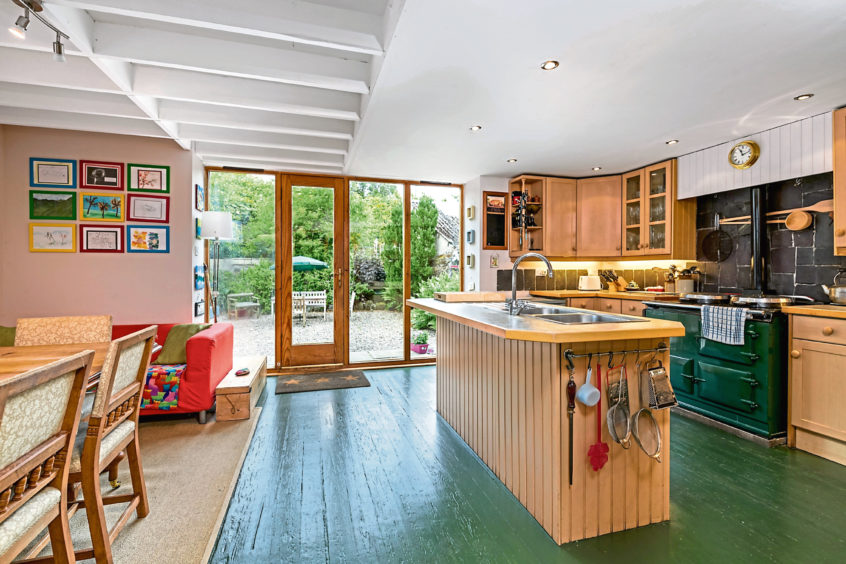 It's a grey, overcast autumn day when I visit and I'm happy to step inside for a bit of warmth . Large glazed doors open into the kitchen. Despite the size of the house it's cosy inside, with a traditional Aga warming the kitchen and dining area, while a large wood burning stove is on standby, ready to bring the living room up to temperature.
One of the nice aspects of the barn that has been retained is the feeling of size and openness. The living room ceiling is partially vaulted, with a galleried landing above, while you can gaze along the full length of the house from one end of the kitchen to the far side of the living room.
"It's a good place for hosting guests and having dinner parties," Richard continues. "You can do a full scale Orcadian strip the willow in here."
The kitchen has an island with inset sink, while off to one side is a dining table and a sofa, both of which provide a relaxing family space.
Between the kitchen and living room is a more formal dining hall that's lit from above by a pair of Velux windows, handsomely framed by exposed timber beams.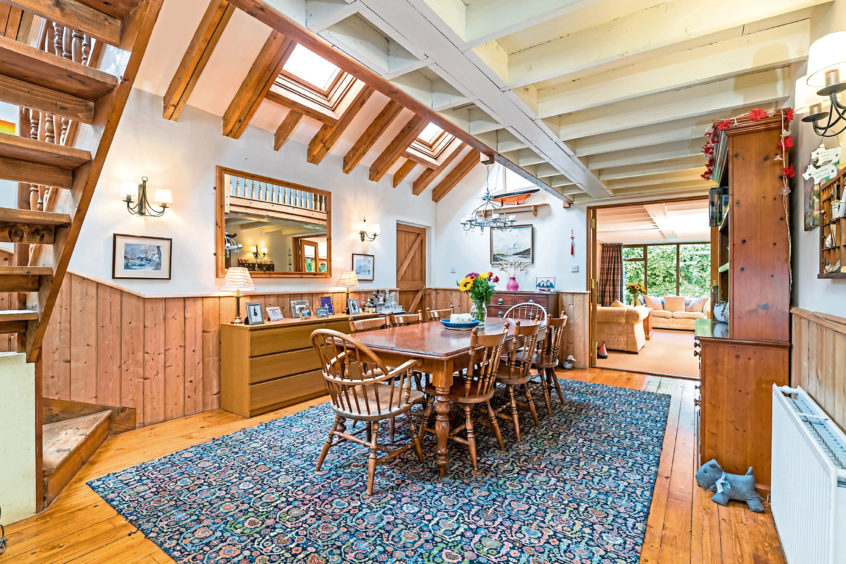 The spacious living room has a bank of windows on one wall and glazed doors on another, letting in plenty of light and allowing you to come and go from the garden. Exposed timber beams run throughout the kitchen, dining hall and living room, adding to the home's rustic appeal.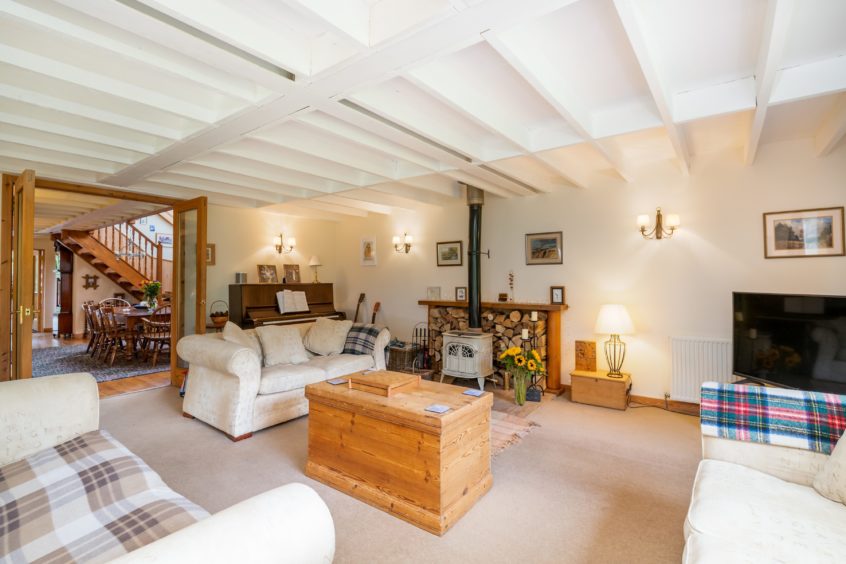 There's a downstairs shower room accessed through the utility room and a large boot room is perfect for when dogs, children and adults come in from a muddy walk in the countryside. There is also a downstairs study which is handy for this brave new world where many more of us have to work from home.
The master bedroom is also downstairs, served by an en suite and with its own French doors out to the garden.
Up the timber staircase is the landing and a further four bedrooms, along with a family bathroom.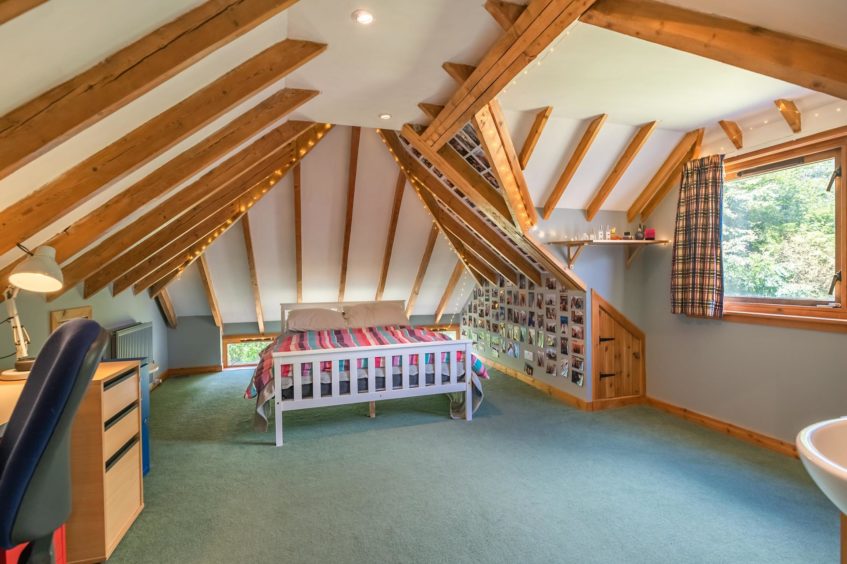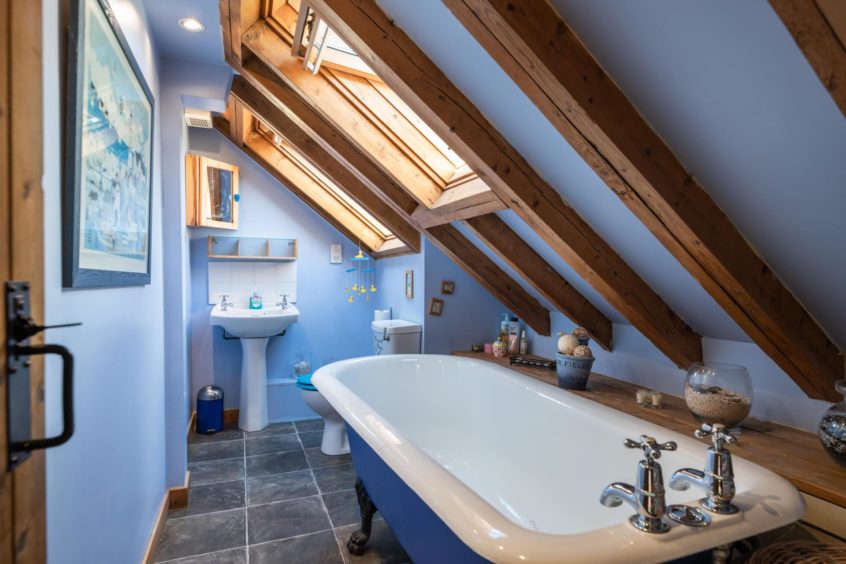 A spacious garage and a shed offer plenty of garden storage.
Gateside Barn is well screened by trees, giving excellent privacy as well as sheltering the garden from high winds.
The garden stretches to more than an acre of easily maintained lawn, trees and shrubs. There are plenty of sheltered areas to eat or drink outside, meaning you can find a sunny spot to enjoy a coffee in the morning or a glass of wine at the end of the day.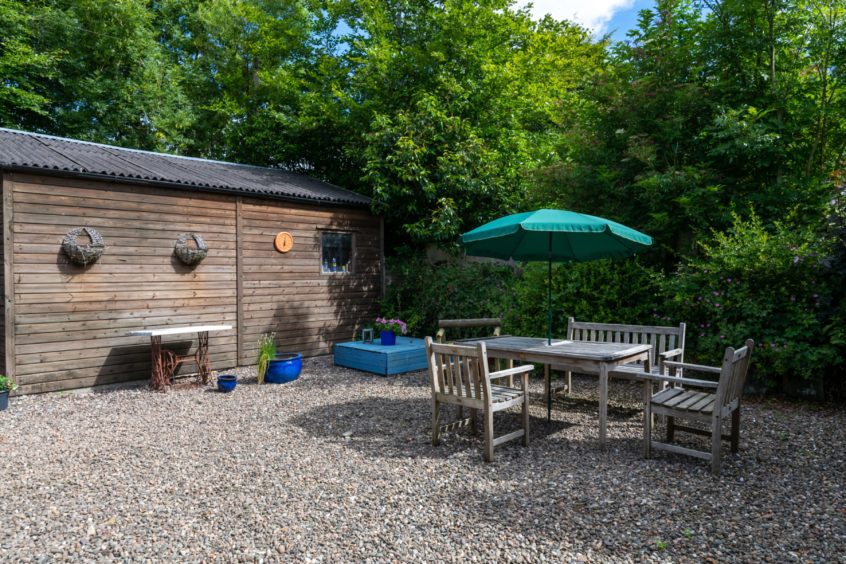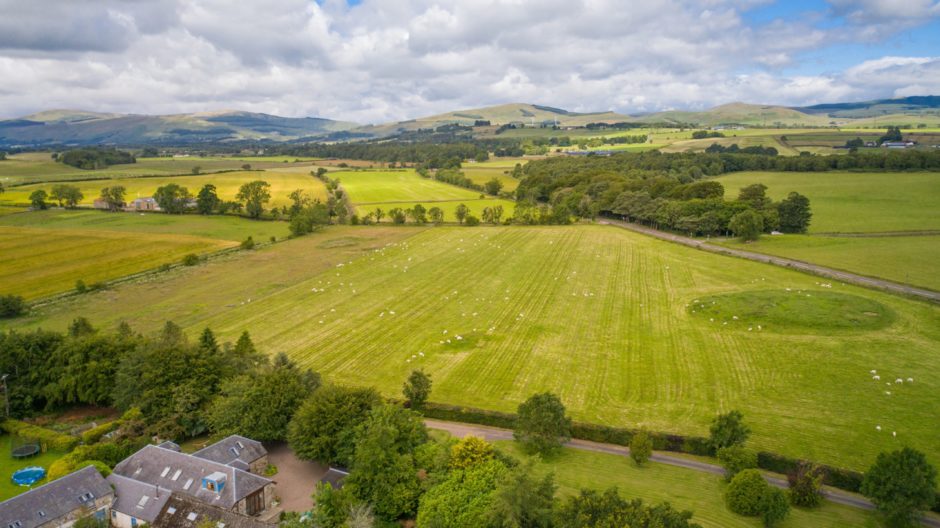 One area that's used extensively in the evenings, especially at this time of year when darkness comes earlier and temperatures dip, is the firepit.
Richard built this himself, dragging the huge stone lintels into place with his car. Rocks are strategically placed around the pit to provide seating. "It might not look like it but there's enough space for 14 people to sit around the fire," Richard explains.
Next to the garden is a 10 acre field which Richard rents to a nearby farmer – sheep are grazing contentedly when we have a stroll across it. The field has two access points from the drive and a third entrance from the road at the north west corner.
It's just a few minutes' drive into Kinross for supermarkets, while Edinburgh and Dundee are around three quarters of an hour by car.
"We're right on the core path network so we can walk the dog out from the house and explore some fantastic countryside," Richard explains.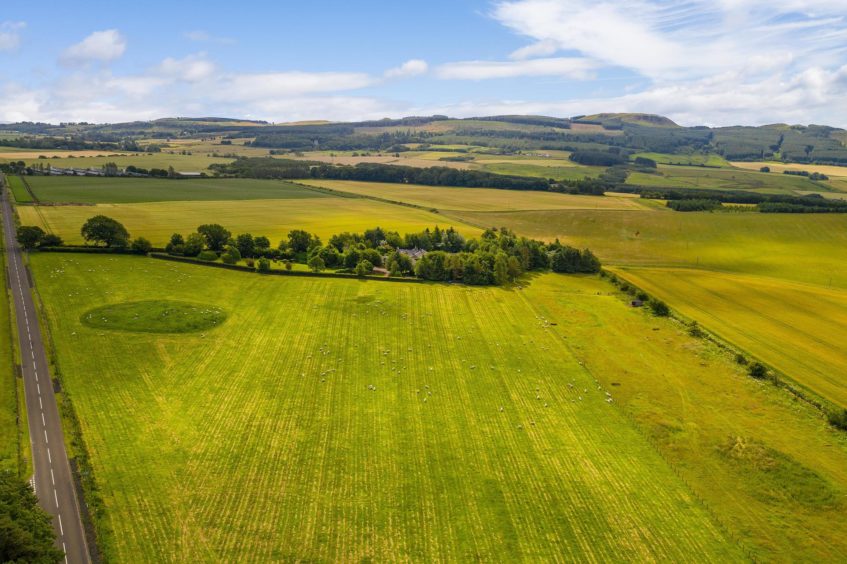 Richard, Kirsty and their three children are looking to move a little closer to Kinross but he says they are in no rush to sell Gateside Barn.
"We've really enjoyed living here," he says. "It's a fantastic house and we're very happy to stay here until the right buyer comes along."
Gateside Barn, Fossoway, Kinross, is for sale through Galbraith for o/o £550,000.