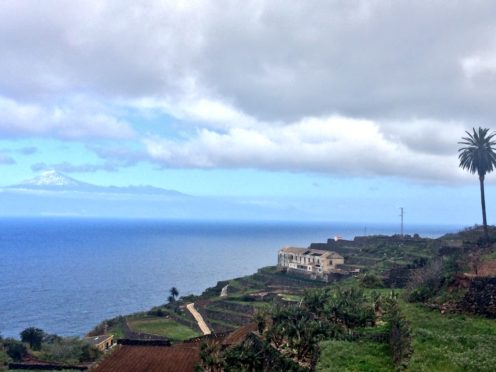 When I first set foot on the gloriously sleepy isle of La Gomera I felt an almost irresistible urge to shake off my shoes and slip on a pair of sandals. La Gomera is that sort of oasis.
It's easy to see why Columbus couldn't resist making a last stop here before sailing the ocean blue on his voyage of exploration to the New World in 1492.
The contrast from the Canarian resort of Los Cristianos, where the La Gomera ferry sets off from, could not be more pronounced. Cruise out of the harbour and you leave the busy trappings of big hotels and theme parks behind to ease back in time to a world where the roads are blissfully quiet and the walking trails tempt more than the bustling bars.
The short journey over is all part of the experience and acts like a decompression chamber that helps ease you into La Gomera time. As you push on through the waves look out for dolphins and pilot whales, which I've seen on each of the four times I've taken the crossing. Ahead the foreboding, but always beguiling, hulk of La Gomera starts to loom large like a leviathan bursting from the depths of the Atlantic Ocean.
The ferry arrives in San Sebastian de la Gomera, by far the biggest settlement on the island. Outside the hubbub of the ferry arrival it is a soporific hideaway by the ocean. There are a couple of black sand beaches if you fancy a cooling dip – the best, Playa de la Cueva, easily walkable from the port. Afterwards you can wander streets peppered with little cafes and bars that recline in whitewashed buildings with colourful trims.
The chief tourist attraction as such in town is the Torre del Conde, one of the oldest fortifications left standing across any of the eight Canary Islands. If you want to learn more about Columbus' visit then the Casa de Colon tells the tale of his historic stop off in the house where he is said to have stayed. The Iglesia de la Virgen de la Asuncion is the church where Columbus prayed ahead of his voyage into the unknown.
Handily the Torre del Conde reclines in a little green lung, a park awash with trees and benches. It's a great spot to just take in the sun and plan your adventures on this isle. Exploring La Gomera needs a little bit of planning as it is basically one giant volcano where man has always clung on to life rather than held sway over nature. Much of it is still wonderfully unspoilt.
Pushing beyond the capital you instantly realise how steep and gnarly this wild volcanic island is. Roads cling to the precipitous slopes as you work your way up through palm fringed ravines and higher into the thick Laurel Forest. This verdant natural subtropical forest wonder is more Jurassic Park than theme park, atmospherically often shrouded in swirling mists. It is a remnant of an ancient type of forest that was lost to most of Europe during the last Ice Age and eking through it feels like exploring the pages of a Brothers Grimm fairytale.
The best way to really appreciate the rich nature of La Gomera is by hiking, with the island crisscrossed by an excellent network of well marked walking trails. Weather conditions change very quickly in this part of the world so always come prepared and leave word of where you are heading and when you expect to arrive. It can get properly cold as I found out on a particularly bitter winter trip a few years back, with spring and autumn the best times to hike.
If you prefer to walk in the safety of a group I can recommend Ramblers Walking Holidays (www.ramblersholidays.co.uk). They offer a week of walking on the island that really opens up the best of it. Treks include the likes of the hike from the Roque de Agendo down to the Barranco Benchijigua, which is my favourite walk on the island. The flora en route always catches the eye, whether it is striking palm trees, jagged cacti or blossoming wildflowers.
One walk that you should not miss is up to La Gomera's highest point of Alto de Garajonay, which is comfortably higher than Ben Nevis at 1,487m. The peak is the centrepiece of the UNESCO World Heritage listed Garajonay National Park, which is home to myriad trails that never fail to be anything less than spectacular. The name Garajonay comes from the local Romeo and Juliet, two lovers who are said to have met their tragic fate here on the summit sharing a sharp laurel dagger rather than be separated.
La Gomera is not really as set up for a beach holiday as much of the rest of the Canaries, but there are a sprinkling of relatively low key resorts in the Valle Gran Rey. The drive down into this verdant valley is remarkable as you sweep from the mountains down through lush vine clad slopes, tumbling on a winding road towards the Atlantic Ocean far below.
The sprinkling of resorts on the Valle Gran Rey littoral are now almost merging into one. They started life as recently as the 1960s when the area became popular with hippies. Many stayed on and the legacy is New Age style shops and quirky places to eat and drink that are a world away from the multinational fast food joints of mainstream tourist resorts.
My favourite place to eat on my most recent visit to Valle Gran Rey was El Puerto (Tel. +34 922 80-5224), as it sounds down by the port where the Fred Olsen ferry comes in and the local fishing fleet work their magic. Here I feasted on local tuna spiced with a delicious Canarian mojo sauce, followed by another local fish, the meaty cherne, which is best served grilled with garlic. Like all the best fish restaurants in the Canaries you can go inside and check out the fresh catch of the day before ordering.
The food and drink on La Gomera is worth visiting for alone. We are not talking Michelin restaurants or slick eateries, more authentic and delicious local produce. There are the superb and superb value wines. Then there is almagrote, a seriously lip smacking cheese paste best enjoyed with fresh bread. La Gomera's goat cheeses are also renowned and the seafood – not just in El Puerto – is spot on too with an active fishing fleet dishing up boat fresh options.
Back in San Sebastian de la Gomera is my favourite place to stay in La Gomera. The Parador de la Gomera (www.parador.es) is a grand old dame that sits proudly on a high bluff overlooking the town. She also commands sweeping views out over the ocean. If you get a clear view of Mount Teide across the water to the east at sunrise or sunset you won't forget it in a hurry. Make sure to book a room with a view and also make sure to take a dip in their outdoor pool in its gardens.
Sitting at the Parador on the last night of my latest trip to La Gomera I peered down on the new arrivals from the ferry with a sense of envy. I'm sure many were experiencing that same desire to slip on a pair of sandals and they had more time than me left on an island that I agree with Columbus on – La Gomera really is too tempting an isle to just sail by.
Factfile – For more information on La Gomera see www.lagomera.travel
Hotel of the Fortnight
Doubletree by Hilton, Newcastle Airport – I used Newcastle Airport for the first time in years recently and it really worked as an alternative to the Scottish airports as our flights were £100s cheaper and it didn't take us long to drive down the A1. We had a late night return flight so we stayed at this 179-room hotel and it's one of the best located airport hotels I've found, right next to the terminal. It's got a decent restaurant too that draws in locals. As it's so close to the Metro too hotel is a serious option too for those looking for a base for a Newcastle break, with some great internet deals. www.doubletree3.hilton.com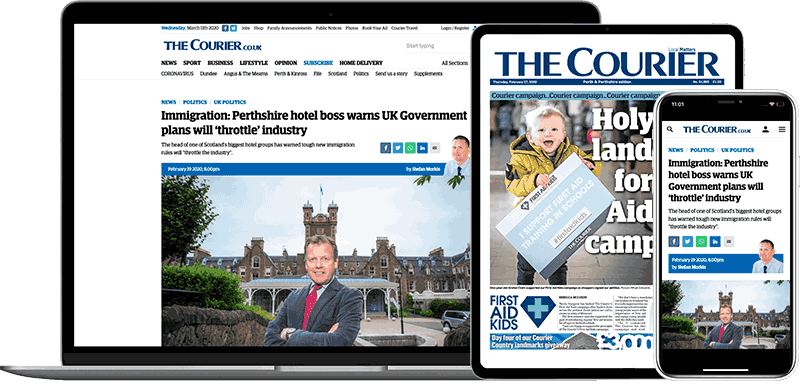 Help support quality local journalism … become a digital subscriber to The Courier
For as little as £5.99 a month you can access all of our content, including Premium articles.
Subscribe