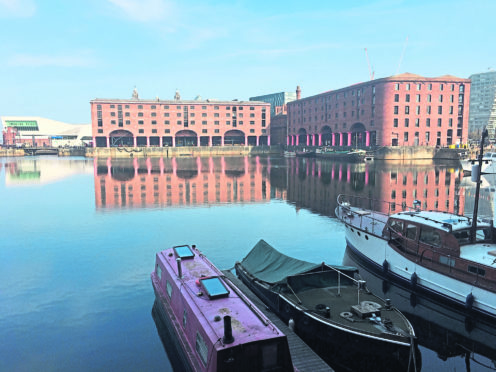 An industrial city, grown from a thriving waterfront and left to rot as heavy industry ceased, rising from the ashes thanks to a cultural renaissance on those very river banks.
It may sound familiar but this is Liverpool, not Dundee, although it offers an enticing vision of the revolution our proud city could enjoy.
Where Dundee is known the world over for the three Js, Liverpool is infused with the spirit of the Fab Four and as my weekend visit to Liverpool was an unashamed tourist trip I immersed myself in the full Beatles experience.
We based ourselves in the heart of the action – Royal Albert Dock, a former loading area for goods from across the world, beautifully made to come together as boutique shops, galleries, museums, bars and restaurants.
There sits the award-winning Beatles Story, an immersive and interactive museum and exhibition which walks visitors through the story of the world's biggest band, from their humble origins as The Quarrymen, through Beatlemania and psychedelia to bitter and tragic endings.
Not just for enthusiasts, there is something for everyone in the many galleries. They are well worth a repeat visit if time permits – there is no way everything can be taken in at once.
Having been through a recreation of the famous Cavern Club, the real thing is a short walk away in the bustling centre so the obvious thing is to pay it a visit.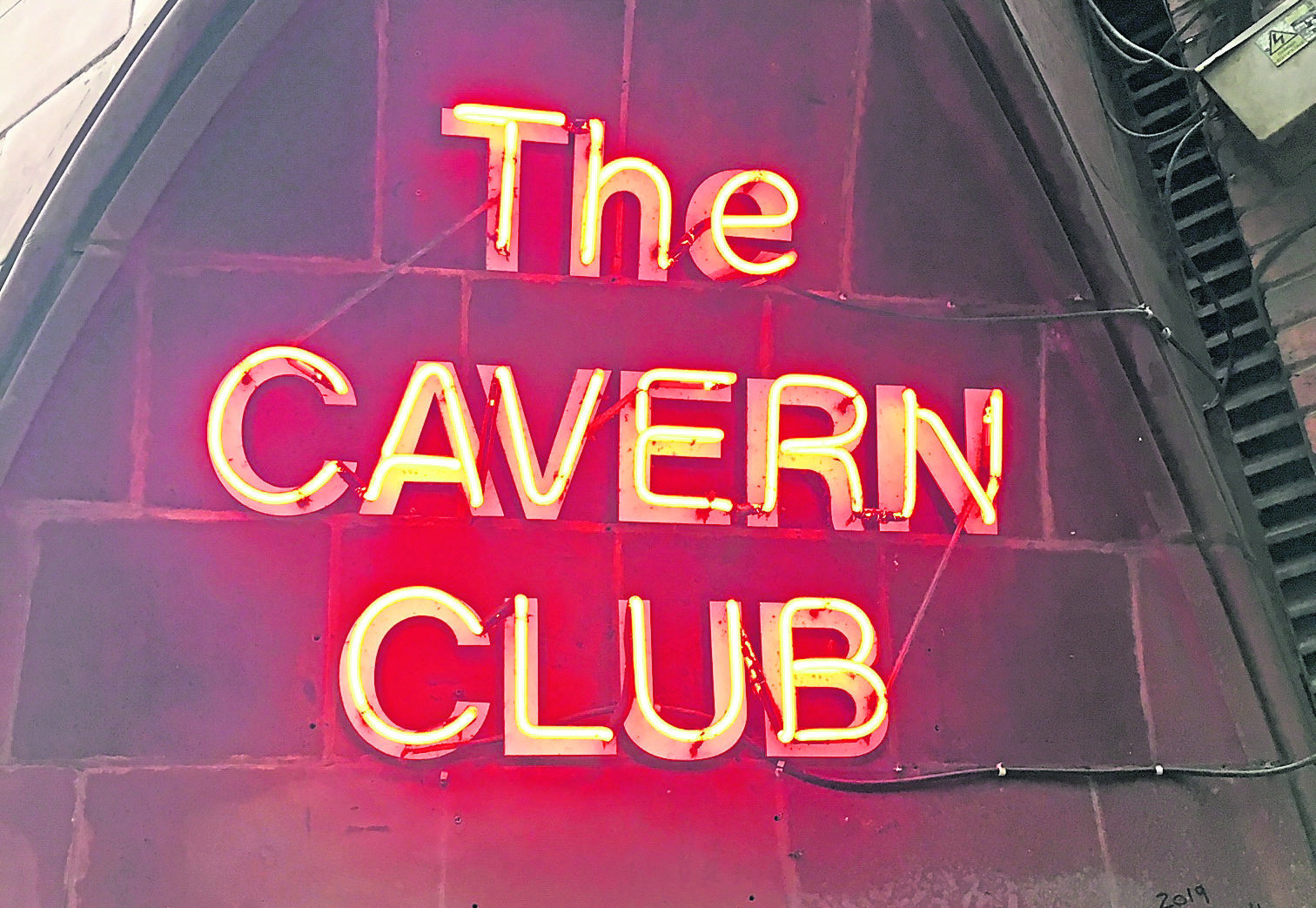 There is a small entry fee but it was worth it to wind downstairs into a piece of living history.
The heavily-graffiti-ed walls (we left our own mark) and low ceilings were said to drip with sweat as fans packed in to see their local heroes before they hit the big time. Thankfully the environs were less moist but still redolent with history.
A live music programme is laid on most times. Naturally, the music has a heavy Liverpool scene influence, but what else could you want?
We could have stayed all day but had to let it be and, with libations enjoyed and a veritable greatest hits ringing in our ears, we emerged, blinking, into the sunlight to explore the rest of the centre.
If shopping's your thing, it has the lot with the impressive open-air Liverpool ONE shopping centre and surrounding streets showing that when the offering is right, the high street can thrive.
We made our way back to the waterfront area for that other Merseybeat staple, a ferry across the Mersey.
A £30 family ticket to ride buys a 50-minute-round, hop-on, hop-off trip that includes a stop at the U534 U-boat story exhibition.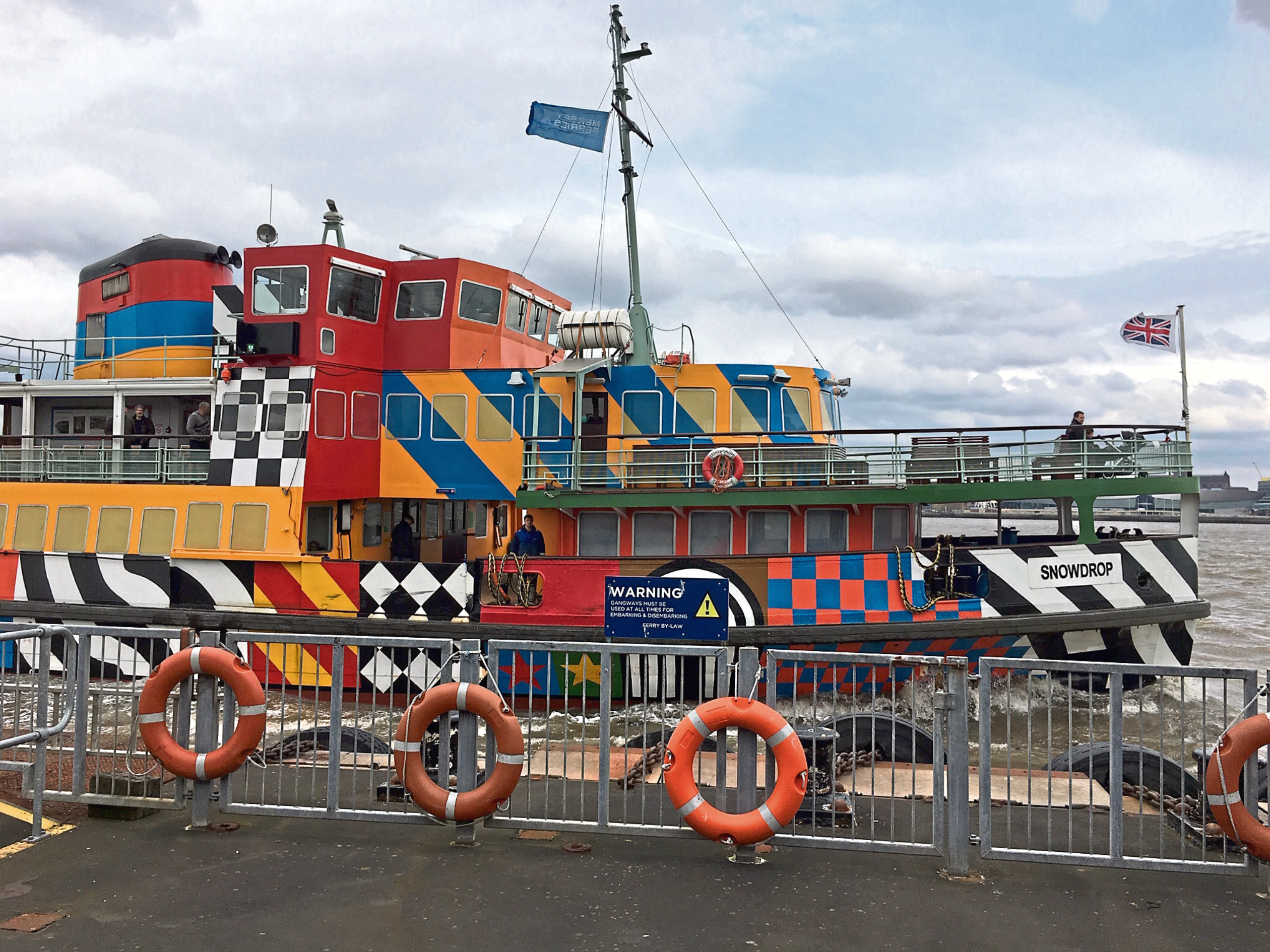 No yellow submarine this, but a German U-boat scuttled in the dying days of the war, recovered from the seabed and brought to Liverpool for display.
As well as an exhibition telling the story of the vessel and its demise, the sub has been split into sections for an access-all-areas view which captures the claustrophobic hell of underwater warfare.
Liverpool is proud of its naval heritage and no more so than its dazzle ships: the wartime practice of painting ships in bright colours and wild designs to confuse enemy perceptions of distance and speed.
The Mersey ferry is painted in tribute and there is another in dry dock, adding a further splash of colour to the area.
Back in the Albert Dock, our cultural cravings are sated by trips to the Tate Liverpool and Museum of Liverpool, the latter of which has a whole floor dedicated to John Lennon and Yoko Ono – the stunning Double Fantasy show.
Remarkably in these straitened times, it remains free to enter.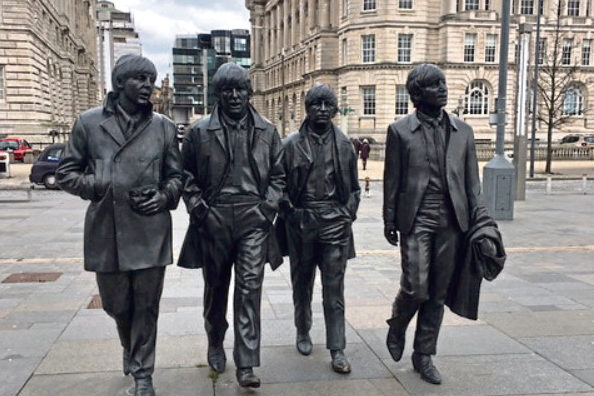 The Tate is incorporated into the same complex of former warehouse buildings and is another example of what can be achieved by altering, rather than razing, existing infrastructure – Dundee, take note.
A hard day's night could be enjoyed but, with a young(ish) family, we settled for one of the many restaurants on offer. My recommendation would be Revolucion de Cuba, a Cuban cantina with terrific tapas.
Be warned, however, many premises ask minors to leave by 8pm for licensing reasons.
For a day tripper or weekend break, there is little reason – or time – to stray far from the shadow of the iconic Liver Birds atop the Royal Liver Building towering over the docks area, although there are plenty of magical mystery tours to be taken on tourist buses – mainly Beatles-themed.
The only trip we made away was to visit Anfield.
The home of Liverpool FC is one of the game's hallowed grounds and a walking tour with audio description allows visitors to wander along the route from entrance to pitchside, via the changing rooms and museum, at a more leisurely pace than guided tours offered at other stadia.
With the team closing in on a first top division title in nearly 30 years, there could be no better time to visit. Don't let me down, all and sundry were praying.
The sort of place you deliberately visit rather than pass through, Liverpool is surprisingly easy to get to and left me wondering why so many people told me on my return, "I've always meant to go but never got around to it".
Make the time – it's worth it. I can't wait to get back.
---
Alan is The Courier's assistant editor. He paid for all his own travel, living and entertainment expenses during the trip to Liverpool.
He stayed at the Premier Inn at Albert Docks, which has been built into one of the warehouse conversions, retaining many original features and ideally placed for a city centre stay.
It also offers a car parking discount for the Q-Park at nearby Hanover Street. Rooms start at around £59 a night. See premierinn.com