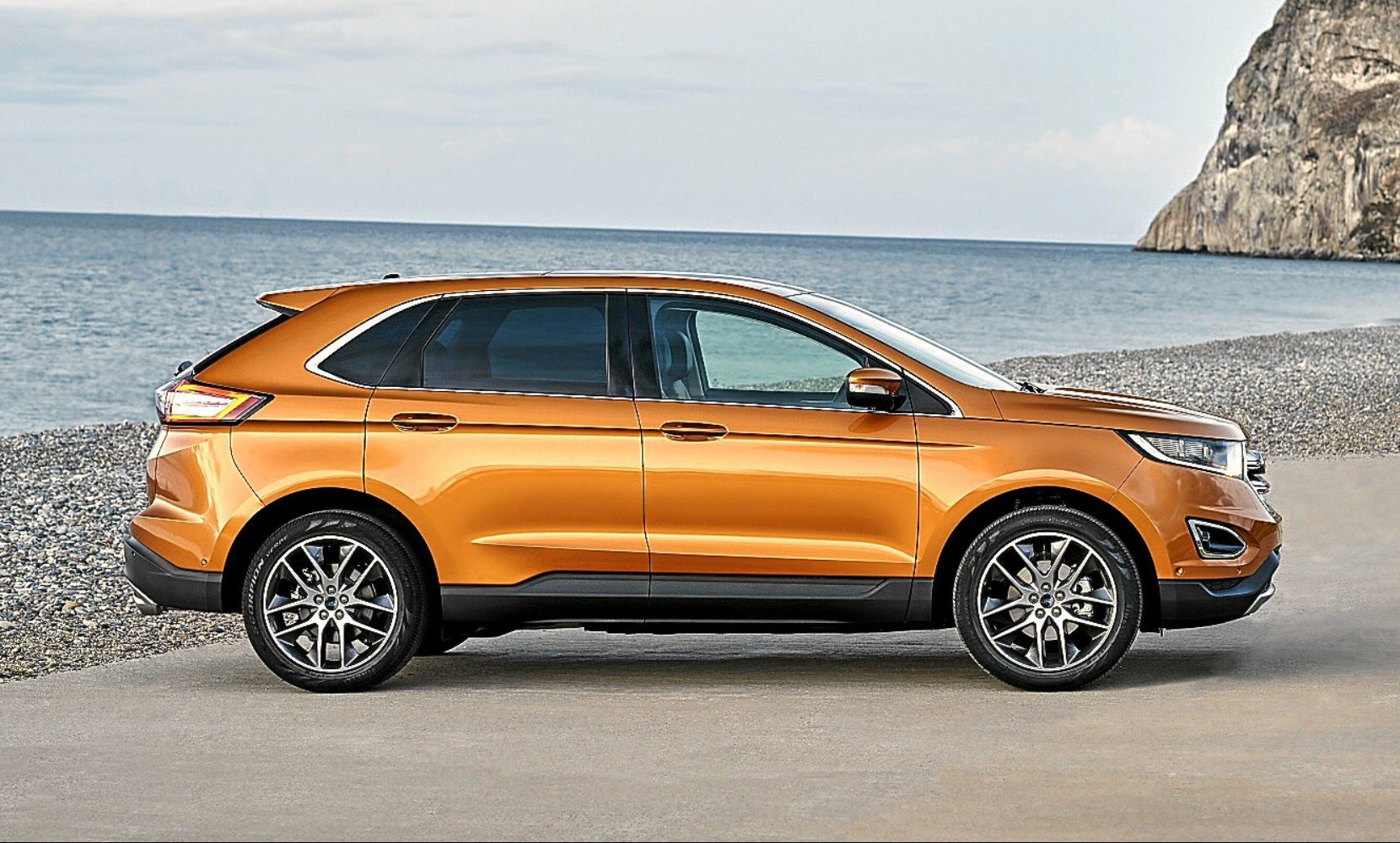 Ford has completed its SUV line-up with a larger model, the Edge, a car that takes the brand back into the luxury part of this segment.
Canadian-built, it's largely designed for the other side of the Atlantic, but the brand reckons it's also been tuned for the needs of European buyers too.
The car is offered here with a choice of 180hp 2.0-litre diesel engine with six-speed manual transmission, or a 210hp bi-turbo 2.0 litre diesel with a six-speed automatic gearbox.
The Edge offers fresh Ford technologies, including Adaptive Steering, which automatically optimises the steering response according to vehicle speed, making it easy to manoeuvre at low speeds, while remaining precise and intuitive at higher speeds.
The Edge features Ford's Intelligent All-Wheel Drive (AWD) technology as standard, delivering a seamless transition between front-wheel drive and all-wheel drive performance to provide a more secure footing on the road, especially in slippery conditions. Measuring how the car's wheels are gripping the road surface every 16 milliseconds the system can send up to 100% of engine torque to the front or rear wheels.
You'll pay from around £30,000 for the entry-level 'Zetec' 180hp version.
Ford is confident that the Edge meets the class standard for efficiency. By only delivering torque where and when it is needed, the car's Intelligent AWD set-up has minimal impact on fuel-efficiency and CO2emissions compared with permanent four-wheel drive systems.
As a result, both 2.0 TDCi diesel powertrains aim to deliver 48.7mpg fuel efficiency and 149g/km CO2 .
Residual values look promising, with CAP expecting an entry level variant to retain 56.6% of its new list price, after three years and 30,000 miles.
One thing's for certain: this is the most competitive large SUV that the Blue Oval brand has yet brought us. It's sharply styled, well-equipped and as capable off road as it needs to be.