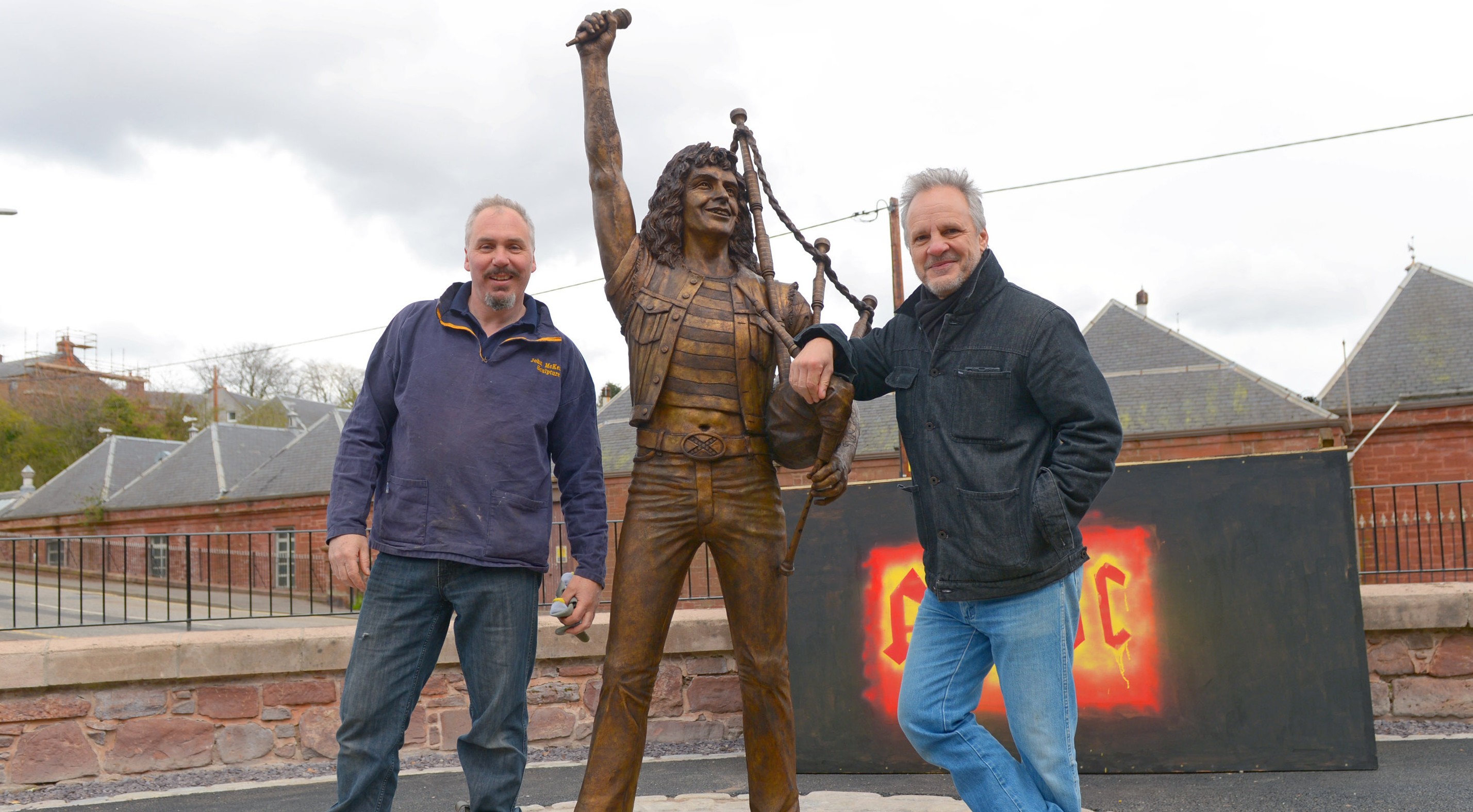 A heavy metal statue of AC/DC singer Bon Scott has been revealed in the rocker's Scottish home town.
The 450kg bronze is the first in Scotland of the star, who was born in Kirriemuir, Angus, but moved to Australia with his family when he was six.
Scott, who died in 1980 aged 33, is now celebrated every year with a three-day BonFest music festival in the town.
This year's highlight will be the official unveiling of the eight-foot tall statue on Saturday, in front of an expected 2500 AC/DC lovers.
Funded by fans from 32 countries around the world, the £45,000 statue will be the centrepiece of a memorial garden dedicated to Scott.
It depicts the long-haired rocker in a sleeveless denim jacket and tight jeans, with one arm aloft and the other clutching bagpipes.
It is surrounded by a mosaic featuring Scott's words: "And the music was good and the music was loud, and the singer turned to the crowd and said 'Let there be rock'."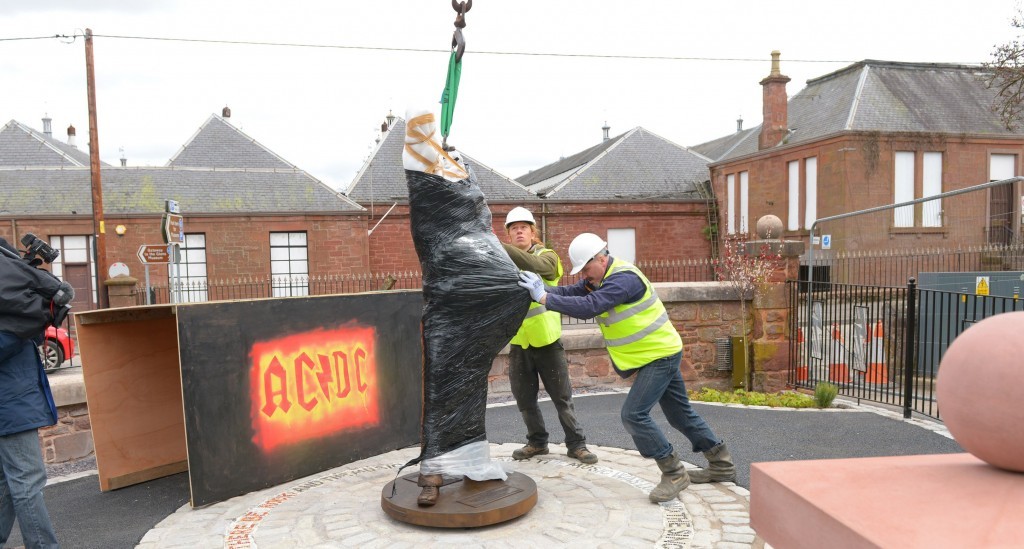 BonFest chairman John Crawford, said: "It's amazing how many people don't know that Bon Scott came from Kirriemuir. People know about J.M. Barrie and Peter Pan, but they are both famous sons of the town and there is room for them both
"This statue and memorial garden is going to be a lasting tribute to Bon, funded 100% by the fans. People will come from the four corners of the world to see it."
The artwork, inspired by AC/DC's Long Way to the Top video, has taken Ayrshire-based sculptor John McKenna three years to complete.
It was unloaded from the back of a van and lowered in to position by crane in the town's Bellies Brae.
McKenna, 51, who grew up listening to AC/DC, said: "I'm proud of the results, and the response just shows the popularity of the man and the band.
"He was an icon of his age. Now he has his own special corner in Kirriemuir."
It will be officially unveiled during BonFest by former AC/DC bass player Mark Evans, who flew in from Sydney for the event.
Evans, 60, said: "It's magical. Bon was a great pal and it's just great to be in the place where he came from.
"The statue has captured his essence, right down to his tattoos.
"Bon would have been turning 70 this year — I was just 19 when I joined the band — he was ten years older but you couldn't help but like the guy.
"He was a hell raiser but there was another side to him and he never forgot his Scottish roots.
"He'd have been absolutely chuffed to have a statue in Kirriemuir."
Bon Scott, a baker's son, was born in Forfar and lived in Kirriemuir until the age of six, when his family moved to Australia.
He spent six years as AC/DC's frontman until his tragic death in February 1980, from acute alcohol poisoning following a night out in London.
He is now regularly ranked among the best rock frontmen of all time.
Kirriemuir has already honoured the rock icon with a street, "Bon Scott Place", named after him.