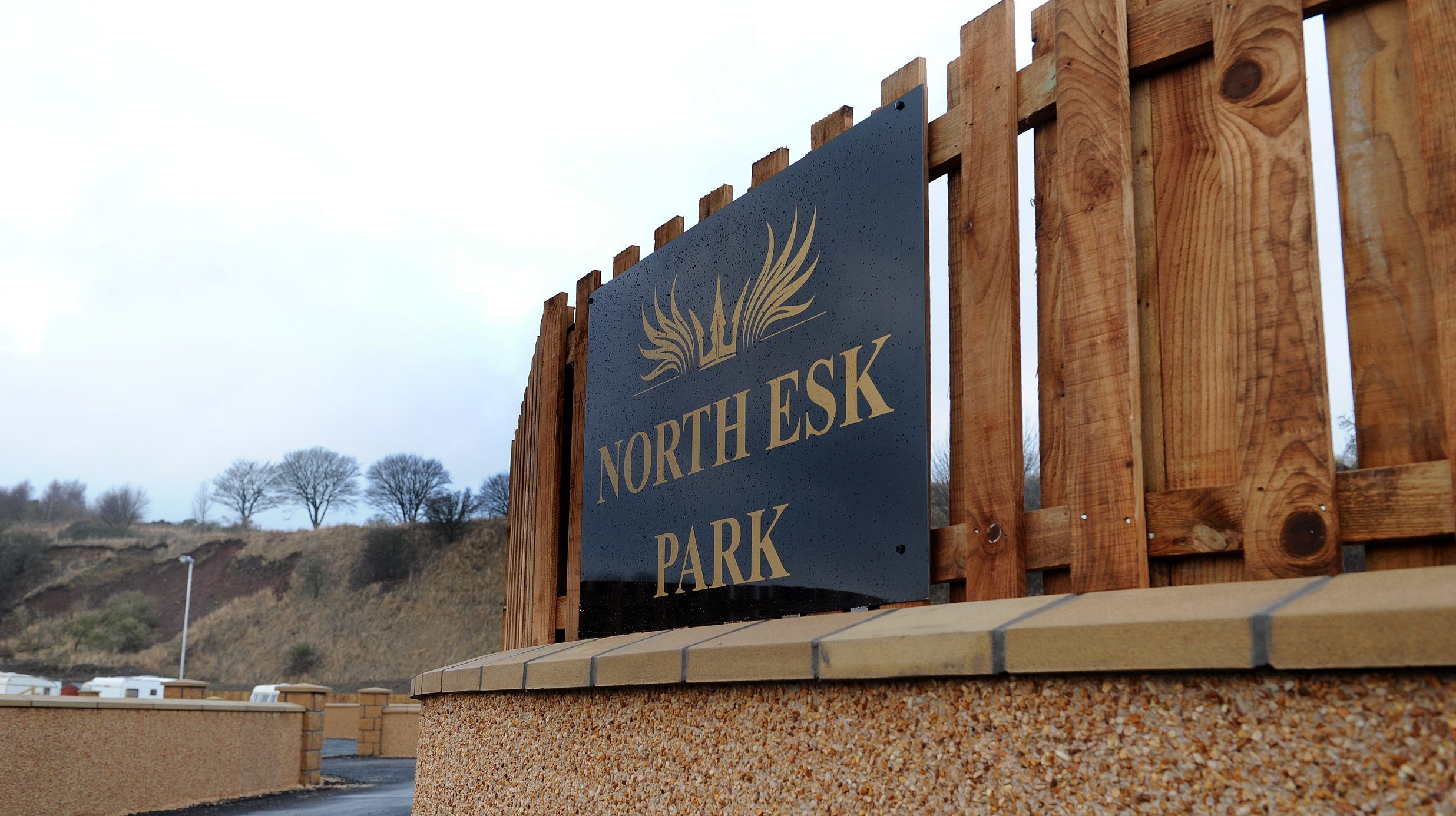 A council leader has promised to handle the impending eviction of a St Cyrus Travelling community as a "sensitive situation".
Last week, Scottish ministers refused planning permission for an unauthorised Travellers' site at North Esk Park near St Cyrus.
The estate has substantially expanded since the first temporary homes appeared in September 2013.
After refusing permissions and instigating enforcement, Aberdeenshire councillors voted overwhelmingly to grant permission for the creation of an official halting and touring site in April last year.
But the application was called in after the Scottish Environment Protection Agency confirmed the site had flooded in 2002, 2012, 2013 and in the aftermath of Storm Frank on December 30 2015, when residents had to leave their caravans because of rising water levels.
Residents were given until July next year to leave after ministers agreed with government-appointed Reporter Rob Huntley's conclusions.
Aberdeenshire Council's leader said "no immediate action" will be taken as officers examine their options.
Councillor Jim Gifford said: "We note the decision of Scottish Ministers to refuse planning permission for the site at North Esk.
"We now need to take time to fully consider the decision and the associated recommendations so we can plan an appropriate way forward.
"This is a complex and sensitive situation and we need to ensure that the interests of the council, the local community and the Travelling community are all considered in detail.
"We will make further statements in due course but can confirm that no immediate action will be taken."
Lynne Tammi, chief executive of human rights organisation Article 12 Scotland, called on the council to revisit its accommodation strategy.
She said: "As this will effectively see several families without a base from which to access health and education services and support, we would urge Aberdeenshire Council to revisit their proposals for a site in the south of the region, as a matter of urgency."
Mr Huntley said the development "conflicts with national policy on flooding", and the Travellers' final chance of remaining at North Esk Park rests in an appeal to the Court of Session, which must be made within six weeks from now.
He described the development as well managed and said it is home to residents including some 14 children who attend school and nursery locally.​