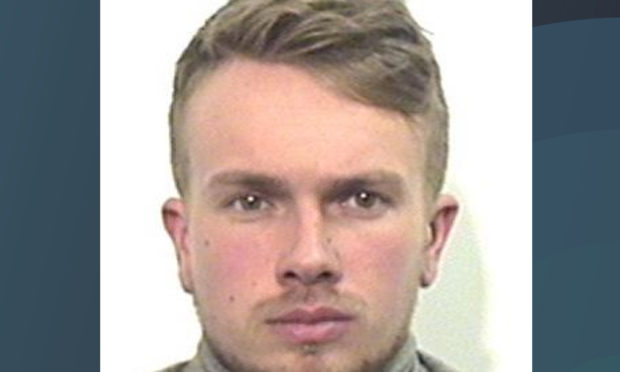 "Angelic", "charismatic" and "model citizen" – these were some of the testimonies of how Michael McCash appeared to the unsuspecting public.
The popular personal trainer ran a fitness business called Dream Believe Achieve and co-founded the Let's Talk Recovery group, supporting vulnerable people with addictions and mental health issues.
But behind closed doors "Mikie", as he was known, was carrying out a campaign of violence against multiple partners.
The serial domestic abuser was yesterday jailed for three years after inflicting "appalling" violence against his victims.
Violent Dundee domestic abuser Michael McCash jailed for three years
McCash, 28, of Benvie Road, was a personal trainer who worked with substance misuse group Recovery Dundee.
He was led away to prison amid emotional scenes at Dundee Sheriff Court.
One of his victims left the building in tears after he shouted "change is possible, recovery is possible", as he was being escorted from the dock.
For nearly a decade he punched, choked, spat on, threatened and degraded four women, some of whom are said to be suffering long-term mental health problems as a result.
He pled guilty to 12 attacks on four women at various addresses in the city between 2008 and 2016.
During the "sadistic" assaults he spat on them, punched them, threw a chair at one of them and shoved socks into another's mouth.
In another assault, a woman was rushed to hospital after he bent her arm so far back, a "crack" sound was heard.
He also placed a knife at the throat of one woman in 2009 and another in 2012 and threatened to kill a victim in 2013.
One of his victims, who did not wish to be identified, spoke out about how she spent her birthday in 2013 with facial injuries after McCash assaulted her.
She said: "Six years ago my birthday present was two black eyes and a swollen face. He has finally admitted the things he did, not only to me, but to far too many other women.
"I'm just glad that people can see beyond the 'model citizen' mask that he's been hiding behind."
The brother of another victim described the impact McCash had on his sister.
"He came into our lives and everyone took to him", he said. "He was like an angelic boy, quite charismatic but very quickly the relationship soured.
"She's never been the same girl. It's not just the physical side of things, the mental health issues she's suffered have affected her."
McCash's victims rarely sought medical treatment for their injuries and some did not speak out for years.
Women's Aid explains it is often difficult for victims to seek help. Its guidance states: "Perpetrators are often well respected or liked in their communities because they are charming and manipulative. This prevents people recognising the abuse and isolates the woman further.
"Victims may be ashamed or make excuses to themselves and others to cover up the abuse."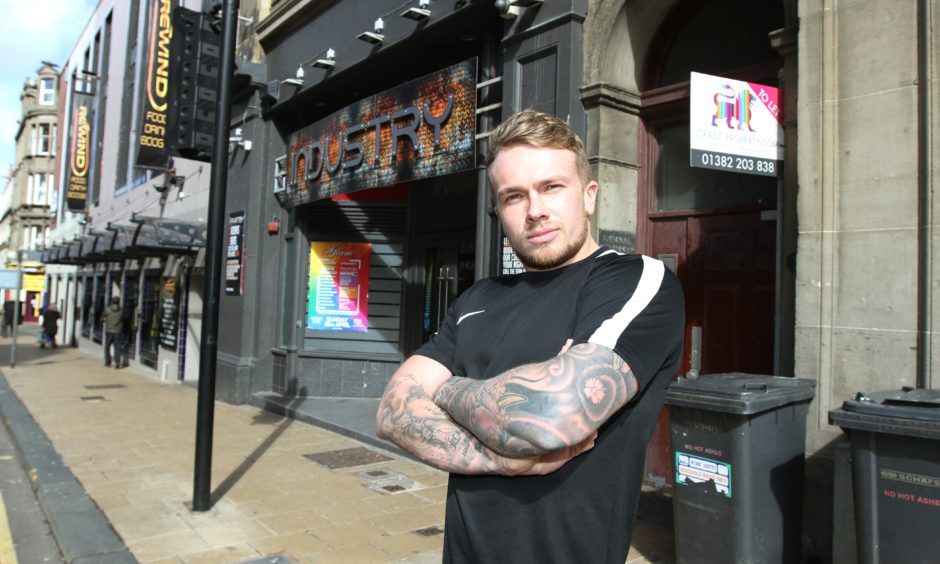 McCash claimed that since 2016 he has been a reformed character, overcoming his abuse of drugs and alcohol and working to help others beat their addictions.
His solicitor, Kevin Hampton, said: "This is a young man who has significantly turned his life around since the commission of these offences.
"In 2016 Mr McCash realised that the way he was conducting himself was not acceptable.
"He was abusing drugs and alcohol. He is now free from those. He's in a relationship with a young lady. He has family support and the support of his friends."
Mr Hampton added: "All people concerned accept that his behaviour not acceptable, as does he.
"But he has moved on and is a completely different person to the one who committed these offences. He accepts full responsibility and is genuinely remorseful."
The court heard that McCash, who was assessed as "high risk" despite his claims of being rehabilitated, was uncertain of his future work prospects if sent to prison.
Sheriff Thomas Hughes, who previously described McCash's behaviour as "sadistic",  said there was no alternative to custody and jailed him for three years with a further two years of supervision in the community.
He told McCash: "I've had the benefit of reading your background reports and a substantial number of references put forward on your behalf.
"I have also had the benefit of reading each and every victim impact statement.
"You have pled guilty to an appalling series of criminal offences involving previous partners – people who should have been able to rely on you.
"Because of your conduct you've had a detrimental impact on them."
Sheriff Hughes also imposed a non-harassment order banning McCash from contacting his victims for ten years.