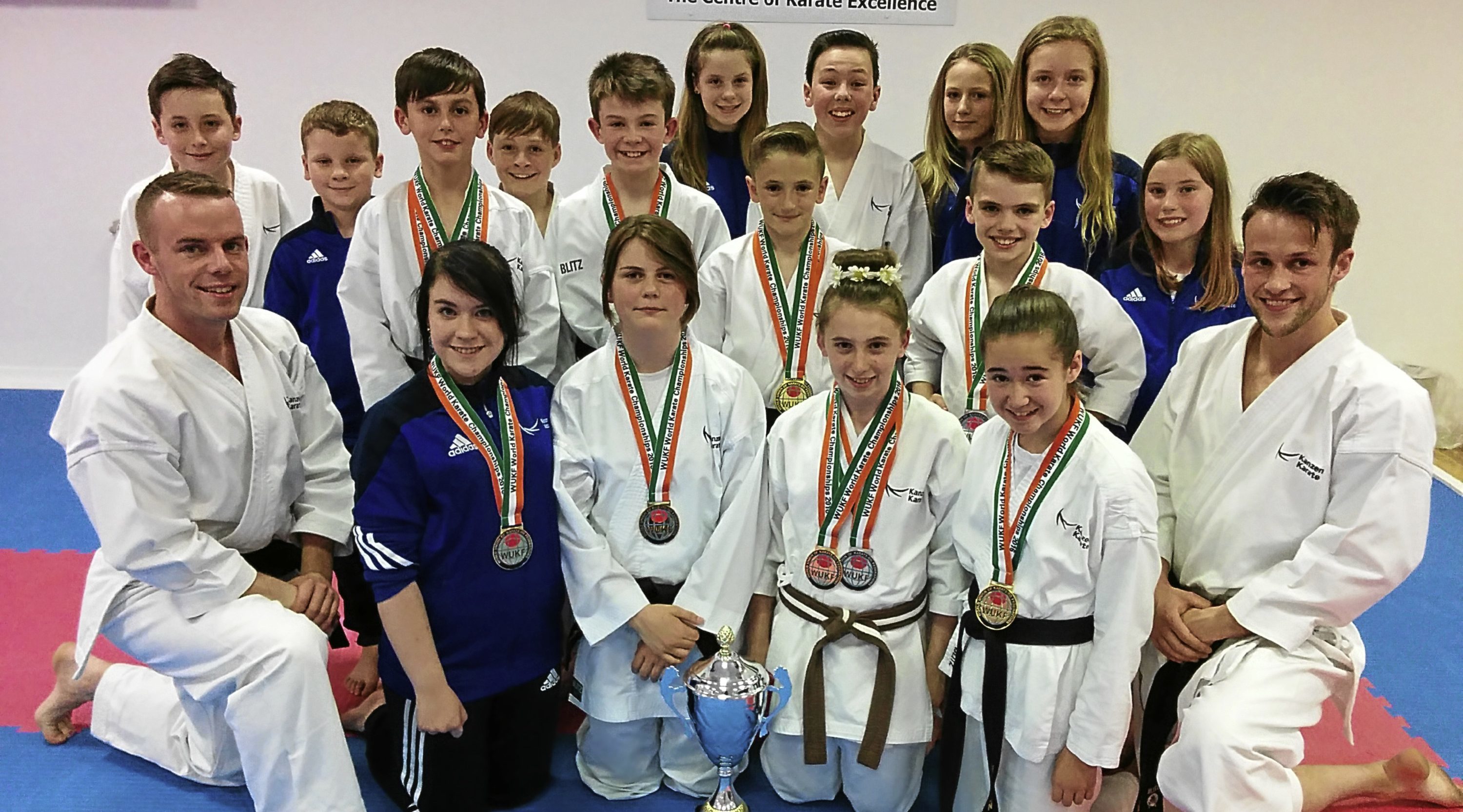 Tayside boasts five new world champions after stunning success at one of the globe's biggest karate championships.
A 25-strong group set out from Dundee last week with the intention of proving themselves against 2,000 of the world's best karate athletes.
The medal haul the Dundee and Angus-based Kanzen Karate Scotland team returned with would have been beyond their wildest dreams at the start of the WUKF World Karate Championships in Dublin.
Jude Steven from Wellbank was named world champion in the 11-12 Years Boys Individual Kata competition, watched by almost 4,000 people.
The 13-14 Years Girls Kumite Team, comprising Leah Dunn, Cerys Hawes, Carrie-Anne Taylor and Cody Grieve also returned home as world champions, defeating England in the final.
Over four days of competition the Tayside teammates shone time and again, led by Leah, whose solo victory in the 2014 championships in Poland was an inspiration.
Kanzen Karate Chief Instructor – and Dundee sports coach of the year – Sensei Roy O'Kane was delighted with their performance.
"To see our girls' team become world champions and Jude Steven become a World Champion is incredible.
"All of our athletes competed well and to take on the best in the world and win is very special indeed.
"When you consider than many of the countries we beat are state funded, it is even more remarkable.
"What we have been able to show is that kids from Dundee and Angus, with the right training and attitude, can be the best in the world and put this small part of Scotland on the international Karate map."
The team's achievements were lauded in the Scottish Parliament, where Jenny Marra MSP asked colleagues to congratulate Kanzen Karate Scotland on the championship success.