On March 20 Boris Johnson announced the news that pubs, cafes and restaurants across the UK were to shut indefinitely in an effort to prevent the spread of coronavirus.
Takeaway and delivery services were told that they may remain open, whilst online retail was encouraged to continue operations.
The hospitality industry has taken a significant economic hit as a result of the lockdown; many eateries closed their doors to the public not knowing if they would get a chance to serve their loyal customers once more.
There are those, across the country, that have navigated a new 'normal'. For some it has meant shifting their business to an online model, for others it has meant installing Perspex screens in-store.
We've done a round-up of all the local businesses that are beginning to get their operations back up and running, so that you can enjoy your favourite meals once again.
If you would like your business to be included, please email digital@eveningtelegraph.co.uk, making sure you tell us the name of your business, what your operating times and days are, what it is you're offering, any safety precautions you've taken and your preferred method of contact for customers placing orders. Please send us a link to any Facebook pages or websites too.We will continue to update this list, as often as we can.
Dundee
Five Guys, city centre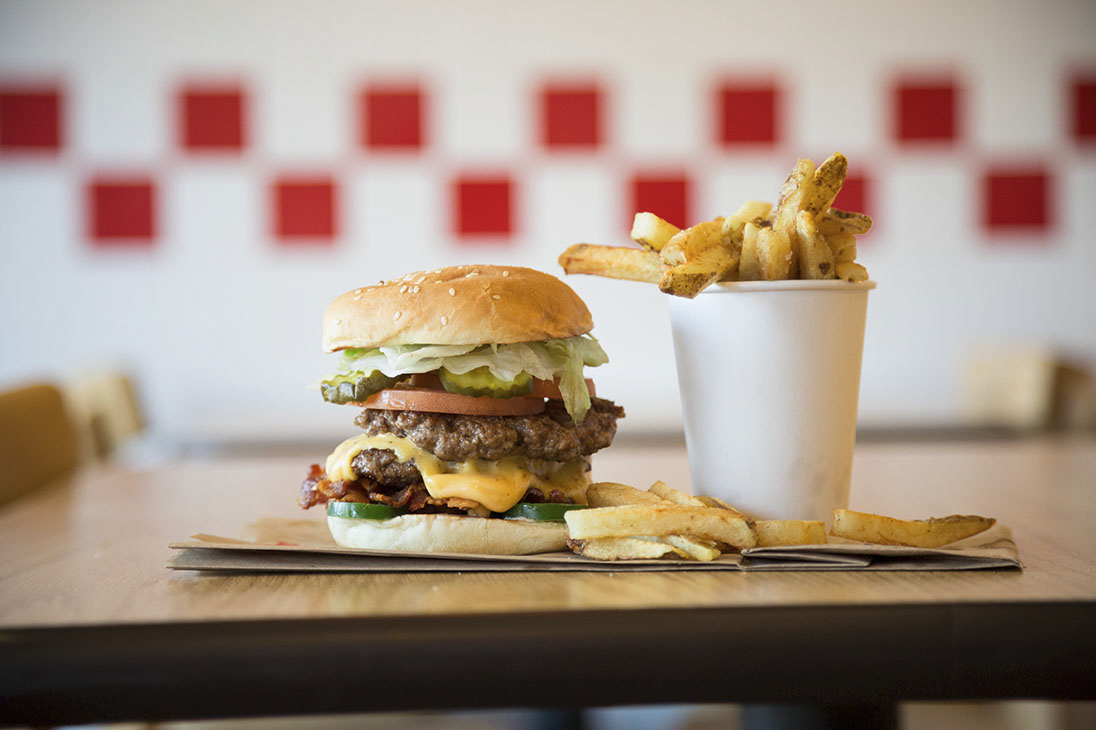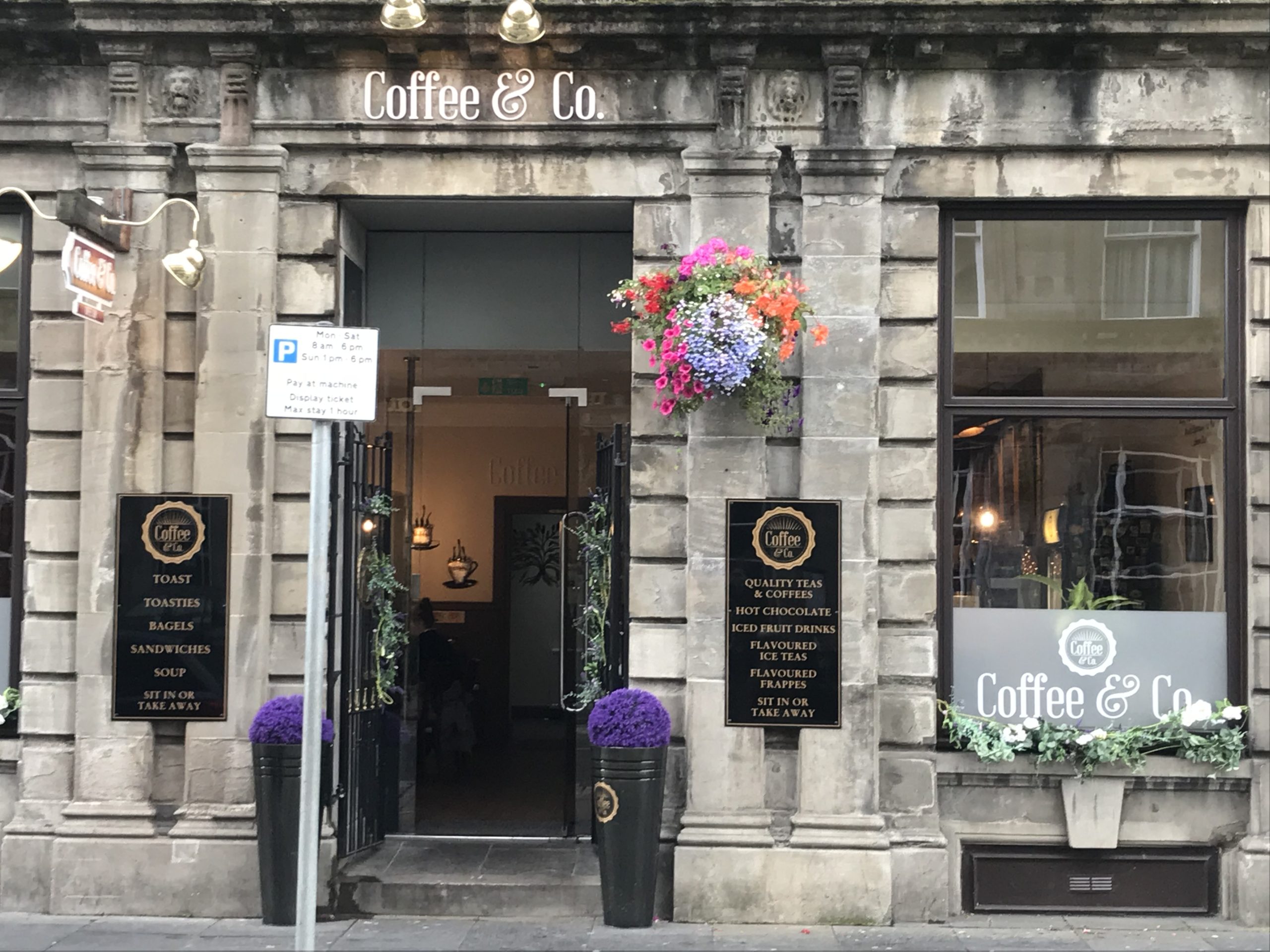 Coffee & Co.
Coffee & Co on Reform Street re-opened as a takeaway on Monday. Owner Heather Judge has installed a plastic counter shield and floor stickers indicating how far apart customers can stand from each other. The cafe is open from 7am-2pm serving hot and cold drinks and food to takeaway.
Dundee Dairy Co
https://www.facebook.com/permalink.php?story_fbid=132520665021665&id=100982741508791&__xts__%5B0%5D=68.ARBtf7-yGd_aJJX4dS4KTevdTszccRRo3eMcl3t61JkQYKK2cBARo-Rh1YWupqpLF4CBr0rM7OyZ63dKrbx8UuVW4vDG5nlSEvHRanP0T1eeuTwEaqWRzvm_CnubcmFCbt6ghEgR_V_Mx0lxciLwILGEghEe0LwiD8ZB71zGjz8icYl-0b1MUKb7gEKoULqQRUR7Y3CJfYNjIJf7c1DJTBHNuiwMMfWuotIVBzgY7sQDcH09ch6a0wVtfBJ_KEgDrdHaNWqzbjHiRZ8jCbXK_g4-dWNduk-pNW9uOZATRe2eCRUkIpPtZPWkM1ma_sd-M0KtMzE7z1B8Y3KHdzPJJb8&__tn__=-R
Dundee Dairy Co is a dairy delivery service offering free delivery straight to the doorstep of those in Dundee and surrounding areas. They're offering milk, bread and eggs, amongst other things and can be contacted on their Facebook page.
Scott Brothers Butchers
The popular family-run butchers is still open for business at its branches on Strathmartine Road and Brook Street in Broughty Ferry, although it's Nethergate branch is temporarily shut.
A contactless click and collect service is now available at Strathmartine Road shop, or you can order online for delivery to your door by visiting www.scottbrothersbutchers.co.uk
Burger King, Kingsway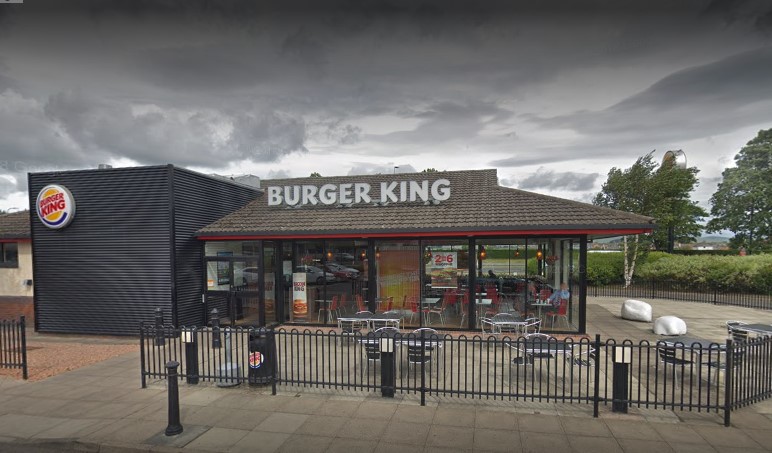 frankiesfs.co.uk
A.W Catering, Dundee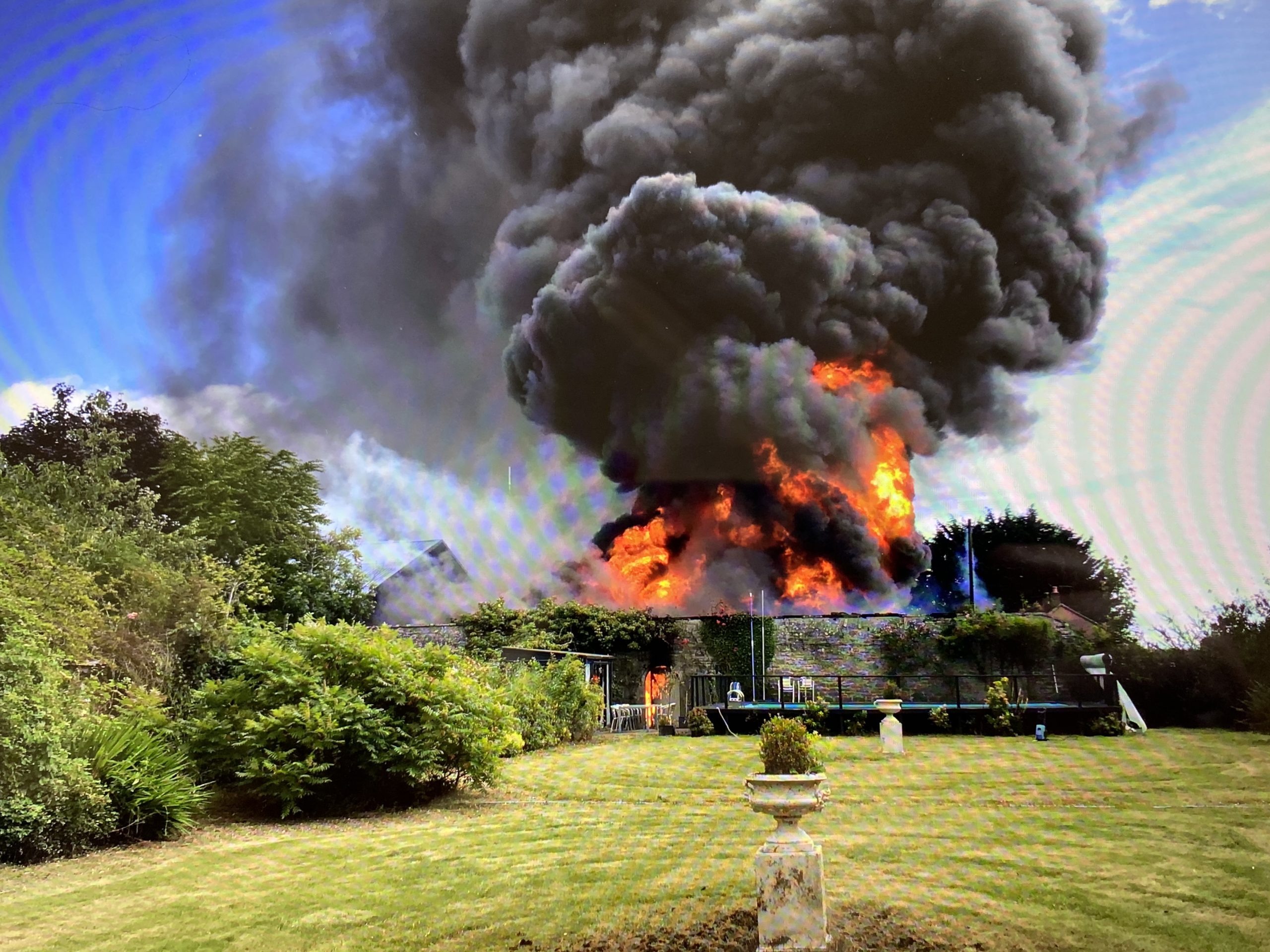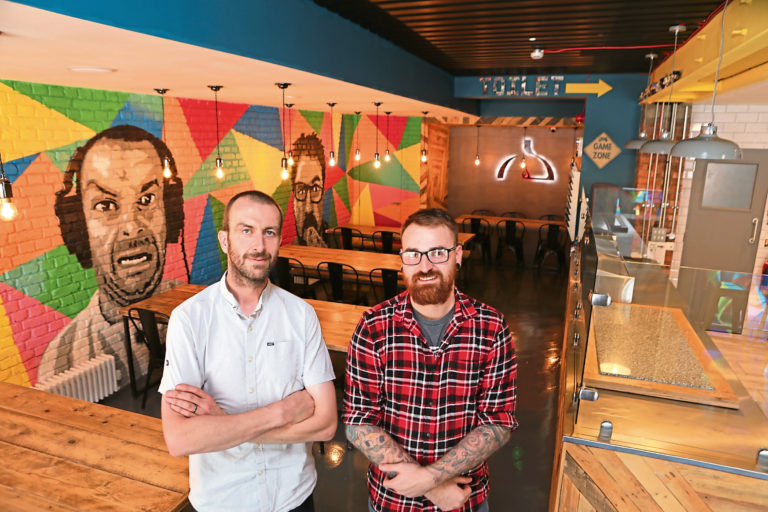 Marc Gibson (checked shirt) & Mike Patterson form Pizza Revolution
This pizza place in Broughty Ferry re-opened for deliveries and collection on April 15. Based at 46 Gray Street, they are open Tuesday to Thursday from 4.30pm until 9pm, Friday and Saturday from 4:30pm to 10pm and Sunday from 4.30pm to 9pm. They are offering their full menu as well as a pizza making kit for people to buy and make their own at home. Collection is limited to two people in the store at any one time and the delivery driver is employing social distancing methods; food will be left on a table and the driver will knock then step away from the door. Delivery zone: North – A92 boundary, East – Monifieth, South – River and West – Fairfield Road. Meal kits can be delivered to Broughty Ferry, Monifieth and Carnoustie. Order via their website.
Gulistan House, Broughty Ferry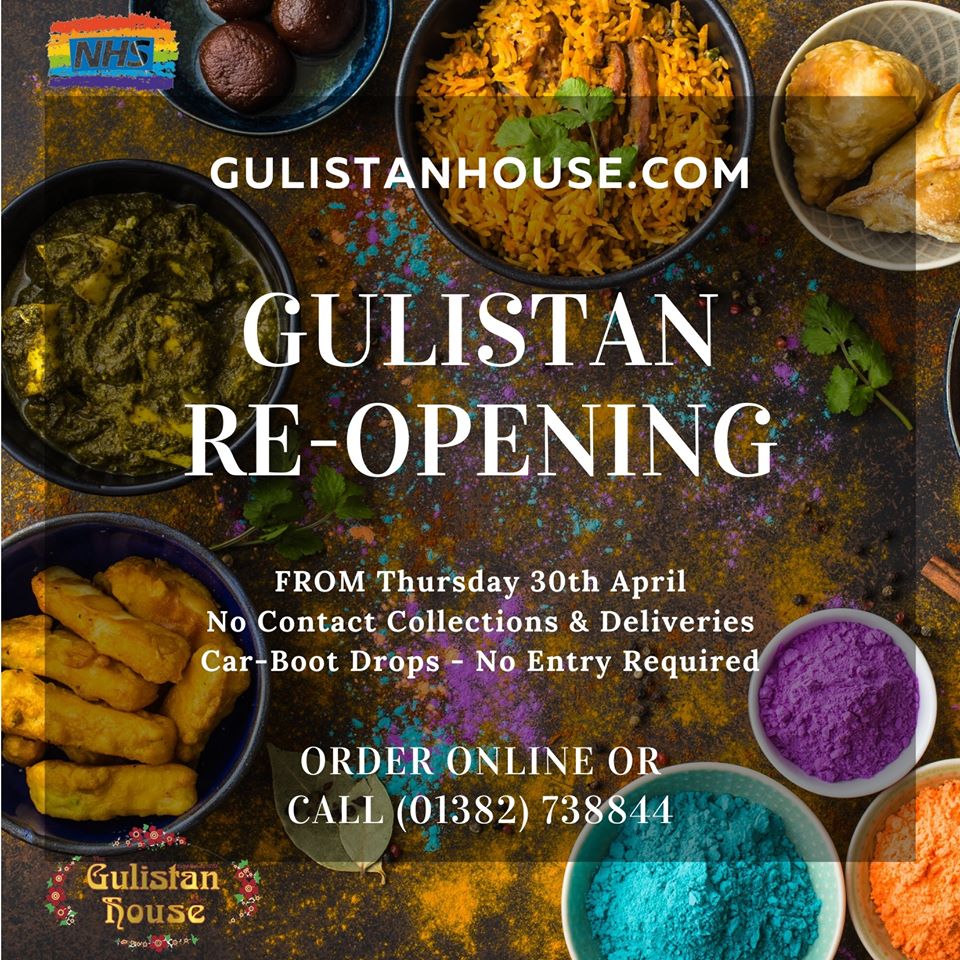 pay online, through their mobile apps or by calling them on 01382 738844.
Visocchi's, Broughty Ferry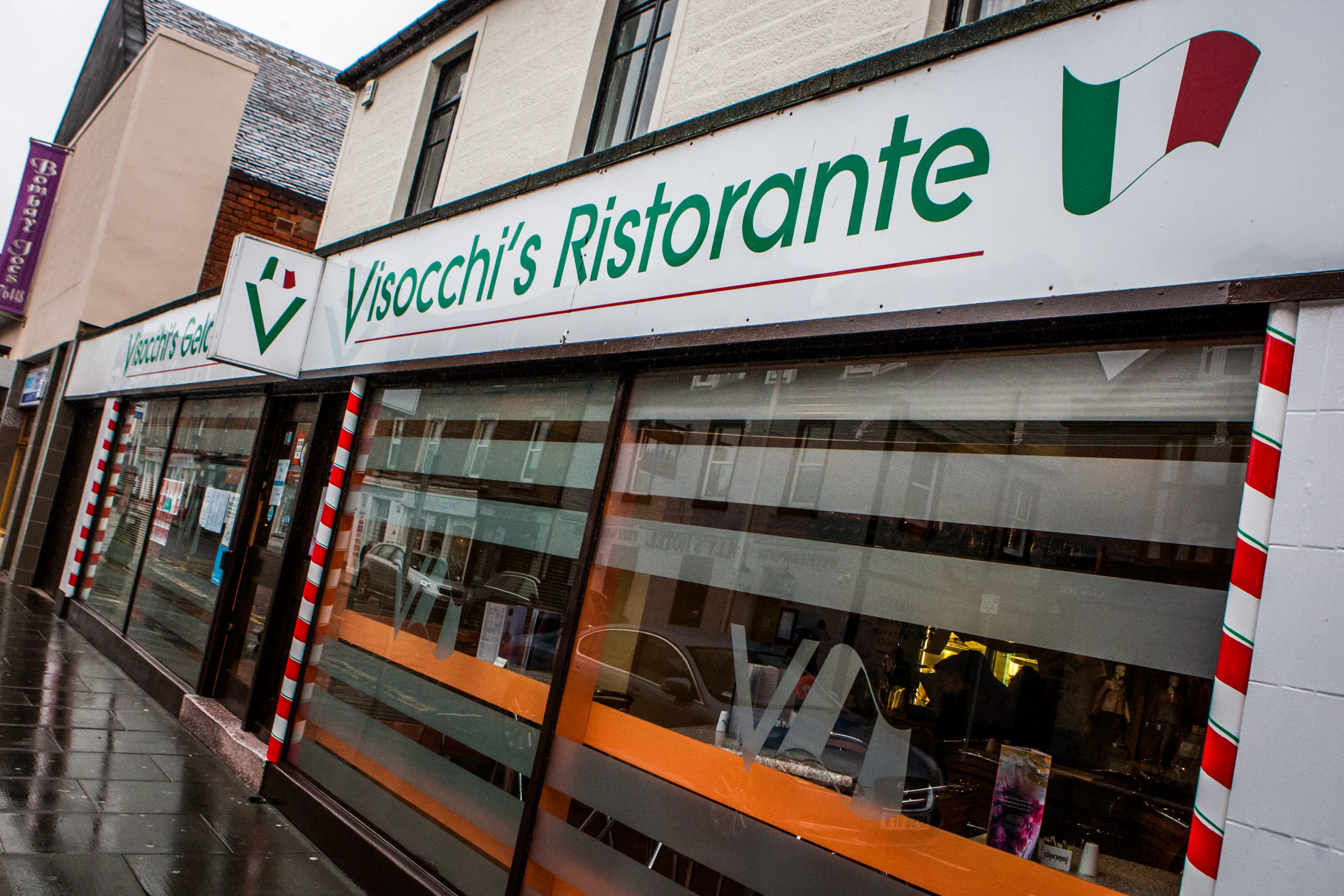 goabroughtyferry.co.uk
Indos, Broughty Ferry
Indos was one of the few eateries to have stayed open throughout the Covid-19 outbreak, closing its sit-in restaurant  but still offering takeaways either for collection or delivery from the its Brook Street venue.
NHS and emergency workers can enjoy a 10% discount, while pre-paying for your order via the restaurant app is encouraged.
Bombay Joe's, Broughty Ferry
Apart from a well-deserved week off in the middle of April, Bombay Joe's in Gray Street has been serving takeaways for collection and delivery throughout the coronavirus lockdown.
The WeeCOOK Kitchen, Carnoustie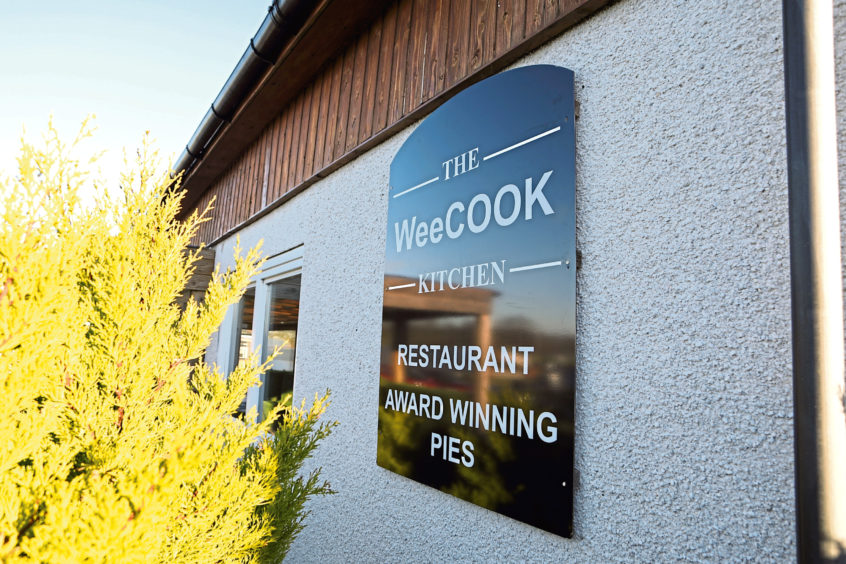 viewed online and orders can be placed by phoning 01382 542287.
Rice Delight, Dunfermline
This Chinese takeaway is open seven days a week, from 4.30pm until 10pm. All counter staff and delivery drivers are now wearing masks and gloves and contactless delivery is offered too. The team can be reached through their website or by calling 01383 738880.
Arbroath
Pie Bob's Bakery, Arbroath
https://www.facebook.com/piebobs1996/posts/2988388261226408?__xts__%5B0%5D=68.ARAtT824H_l1rmUbEhBQBxqyOqsQcOWaMiuNzvm61N4jC6EPDOBrx2wPwnz-VjQIPkXXycIae6Gb618sGCs2CFWfItfHYWSM13uetVK3Gsfe7uX3xja-WVi5nnmOJrh0x8BFoJoe-8rrDXaHOQRjttLv5Q8H9FfPJGUr0mqj7PGzvf1P2YOER_9R0bMTBvW09eZHius-UwrRU_5pqOdw_RyaU0qH03hdoR8Y2Gmm6i2LDV6Tdv7GSNH-09gXpNj5yrc5fbZnOQftgEDGtutYydHezNNzu6BrHNEcE1GDdFMZGTrYkfvRo-y9aQ6kOBAJ8lHXosS7gU4ajhYW5VXnXOBagstw&__tn__=-R
Operating seven days a week, from 6am until 6pm, Pie Bob's is continuing to provide baked goods to people across the region. The team are offering free delivery in the Arbroath area, including to Arbroath, Friockhiem, Letham Grange, Inverkeilor, Arbirlot and Auchmithie. There will be a 50p delivery charge for outer areas including Carnoustie, Brechin, Forfar, Montrose and Letham. They're only delivering to these areas on a Monday, Wednesday and Friday. Customers are asked to order before 2pm for next day delivery and a £5 minimum spend is required. No hot food is included and orders can be made by ringing 01241 873088 or contacting their Facebook page.
Perthshire
The Post House Coffee Co, Invergowrie
The much-loved Post House is still open, offering breakfast, brunch, lunch, afternoon tea, baking and freshly ground coffee. They're operating seven days a week, from 9am to 3pm, and are offering contactless click & collect, as well as doorstep delivery service. The team have reduced prices by around 30% across the board to show their solidarity  with everyone during the Covid-19 pandemic. Orders can be placed via the app or by ringing 01382 561428.
Soon to be opened…
Seaway Chip Shop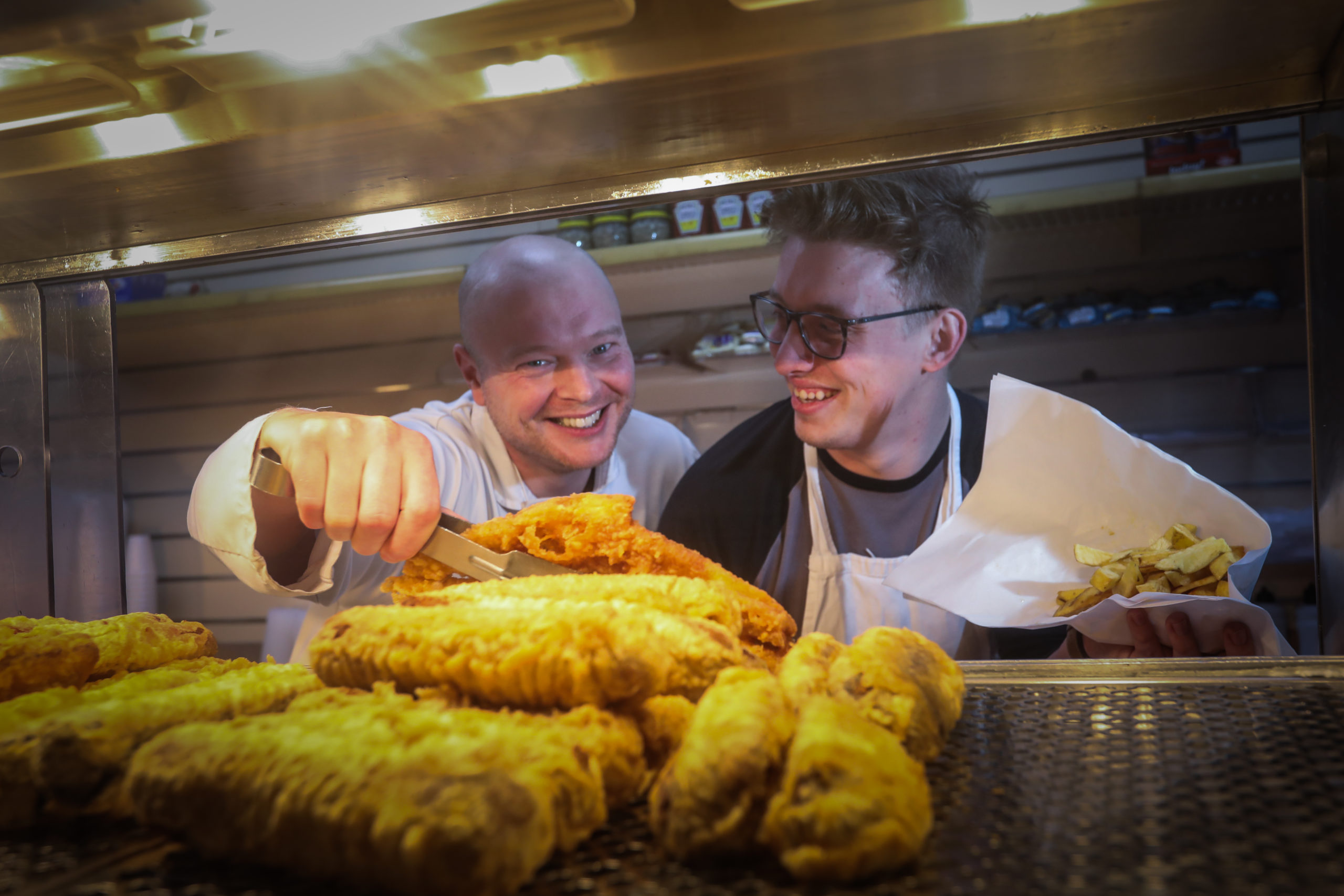 As of May 7, Seaway Chipshop will open its doors to the public once again. Initially, they will open seven days a week, from 4pm to 8pm only. They will be serving with a skeleton staff to begin with too. Only two customers will be allowed in the shop at any one time and orders can be pre-ordered over the phone, on 01382 532700. The team will also be offering a non-contact delivery service.