A man who shoved a police officer into a busy dual carriageway as cars sped past at 70mph has been spared jail.
James McVey was spotted by traffic police on a 999 call running on the A90 dual carriageway near Tealing, prompting them to double back due to fears for his safety.
They found McVey – who was on his way home from his work as a builder – in a bus layby and tried to calm him down.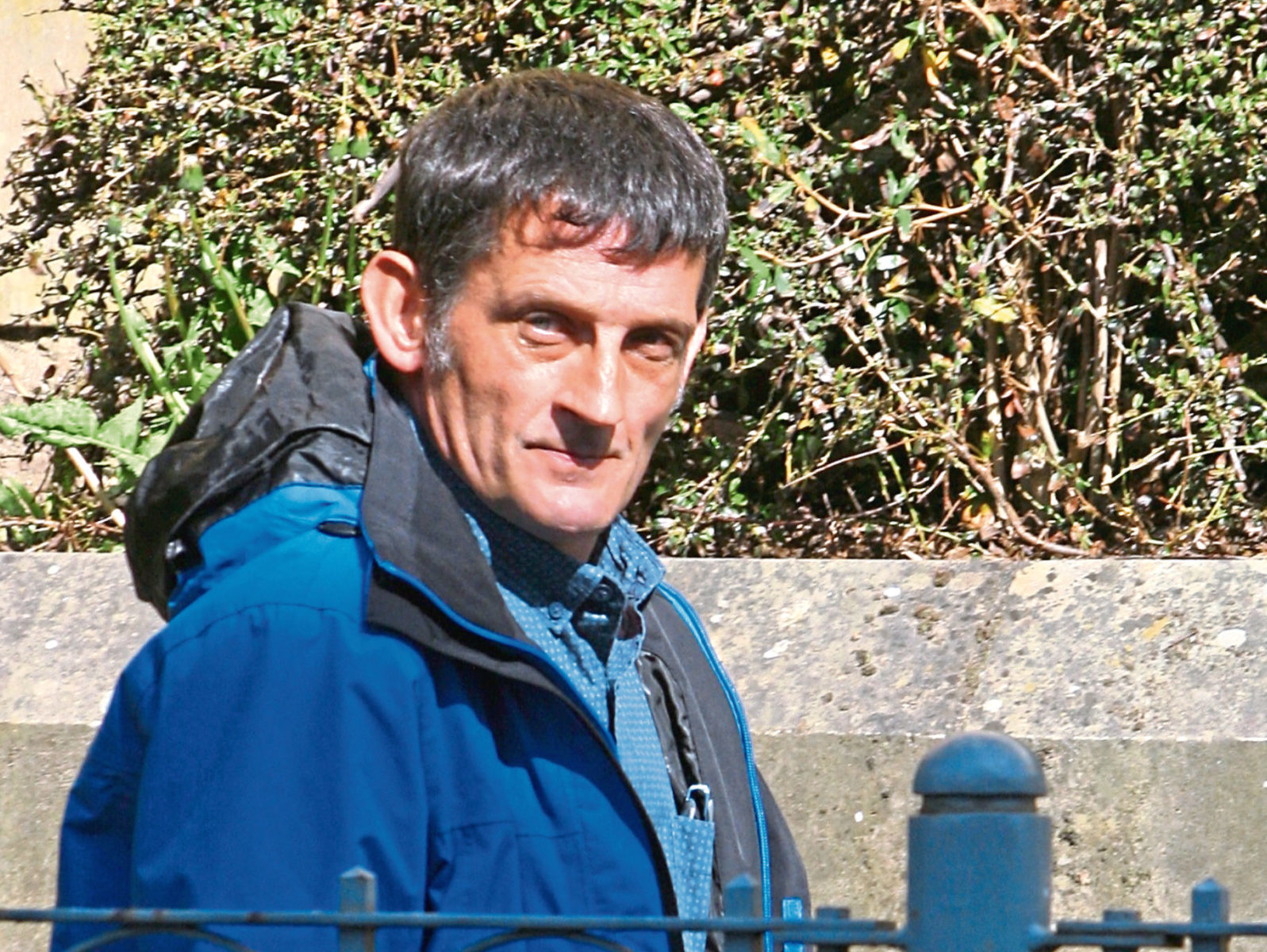 But instead he swore at a bus driver before starting to walk towards the main road.
PCs David Gray and Kevin Steele followed him and grabbed him just as he got to the side of the road.
CCTV footage from the bus shows the near-catastrophic incident with the officer just inches away from the busy carriageway.
The thug – who last year avoided jail for battering a woman in a taxi, leaving her with permanent scars – then shoved PC Steele into the carriageway.
The officer only avoided falling directly into the path of passing cars by grabbing McVey and spinning him into the front of the bus.
A trial at Dundee Sheriff Court was shown CCTV footage of the incident unfolding.
One officer told the trial: "I was scared for my life. I felt the wind rushing past me."
McVey claimed he "just wanted to get home" and that the officers had been "aggressive" towards him.
McVey, 47, of Tayport, Fife, denied a total of six charges on indictment.
But a jury took an hour to unanimously convict him of breach of the peace, assault to injury and danger of life, police assault and resisting arrest committed on September 1 last year on the A90 near Tealing, Angus.
They found a second police assault charge not proven and a third not guilty.
Sheriff Linda Smith placed McVey on a community payback order under supervision for 18 months, a restriction of liberty order for four months between the hours of 9pm-7am and ordered him to pay compensation of £300 to PC Steele.
She told McVey: "You appear to appreciate what a frightening experience this was for the police officer and for members of the public and that's what the jury decided.
"You put his life in danger."