Three men have appeared at Dundee Sheriff Court accused of serious assaults at two city multis.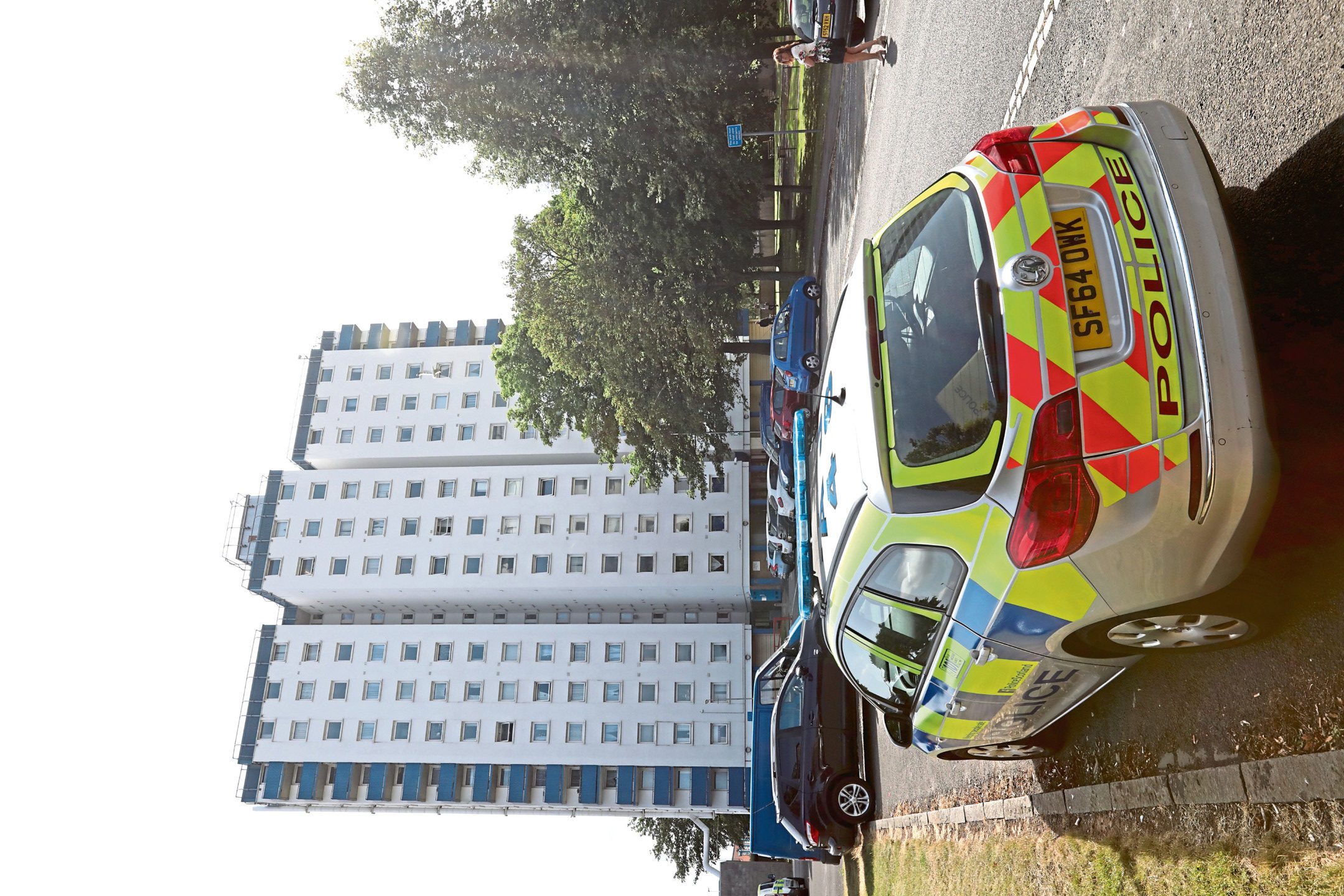 In one of the incidents, a man was allegedly slashed with a knife, causing permanent disfigurement, while in another a woman was allegedly struck with a baseball bat.
Leo Connelly, 20, of Whistlers Way, Neil Brown, 30, of Atholl Street, and Liam Rodgers, 27, of Buttars Loan, appeared in private before Sheriff Alastair Carmichael on a petition containing a total of seven charges.
All three are accused of assaulting Scott Dolan at Ancrum Court on Monday and repeatedly kicking and striking him on the head and body to his severe injury.
Rodgers is accused of assaulting Stacey Hepburn by striking her with a baseball bat or similar instrument at the same address on the same date.
Brown is accused of breaching a curfew condition of bail, at the same address on the same date, by being outwith his bail address during the hours of 9.45pm and 6am.
Prosecutors allege that all three accused behaved in a threatening or abusive manner likely to cause fear or alarm at Lansdowne Court on Wednesday, while in possession of knives.
It is alleged that they shouted and swore and repeatedly kicked at a door, causing a window to smash.
All three are also alleged to have assaulted John Hepburn by striking him on the head with a knife to his severe injury and permanent disfigurement at the common landing on the first floor of the same multi on the same date.
Rodgers is further alleged to have possessed a knife at Lansdowne Court on Thursday.
Brown is alleged to have been in possession of cannabis at Lansdowne Court on Wednesday.
Prosecutors further allege that he committed the offences while on bail.
None of the three made any plea and the case was continued for further examination.
Brown and Rodger were remanded in custody by Sheriff Carmichael while Connolly was granted bail.